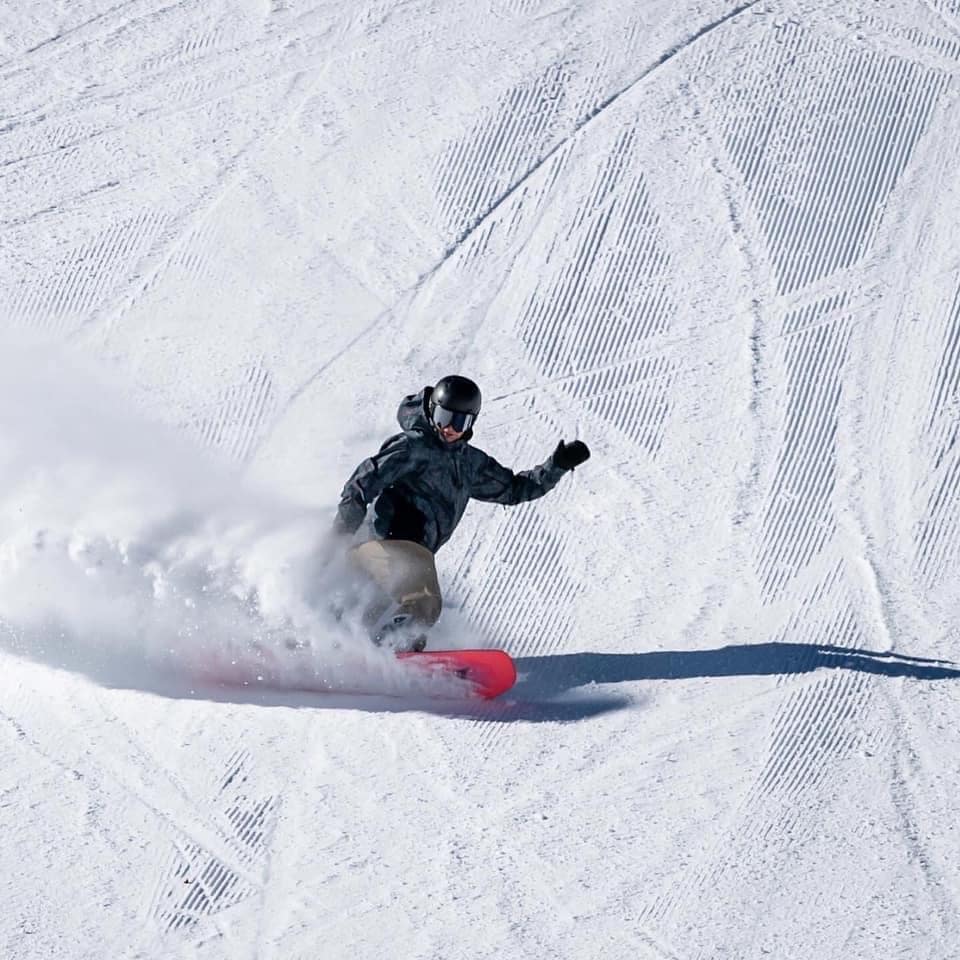 It was a long, dry January in Tahoe… But following a record-breaking December, we've still got a deep base and fantastic groomers to enjoy. Tahoe has been in a month-long freeze/thaw cycle with fast and firm conditions in the mornings, often followed by soft corn in the afternoons. It's the perfect time to hot-lap your favorite groomers early in the day, and then hunt down some side hits, jumps, or drops in the afternoon.
Alpine Meadows was basking in the California sunshine when we arrived late in the morning. The temperature had just reached 40°F and the winds were light.
We loaded the new Treeline Cirque high-speed quad, due for Sherwood. Alpine's backside had been baking in the sun all morning, and the groomers were just right – still fast, but easy to dig an edge into. We lapped Sherwood express for about an hour before dropping back into the front side of the mountain, which was now softening up in the sunshine as well.
Summit Express was a great move for some afternoon laps. The lift lines were short to non-existent as the day went on. Despite firm off-piste conditions, the groomers were surprisingly chalky and an absolute blast to carve or bomb down. Rock Garden to Weasel Run provided us with some perfect corduroy for the best turns of the day, and Wolverine Bowl saw a half dozen delighted snowboarders point it down the fall line for as long as we had the nerve for an exhilarating last run of the day.