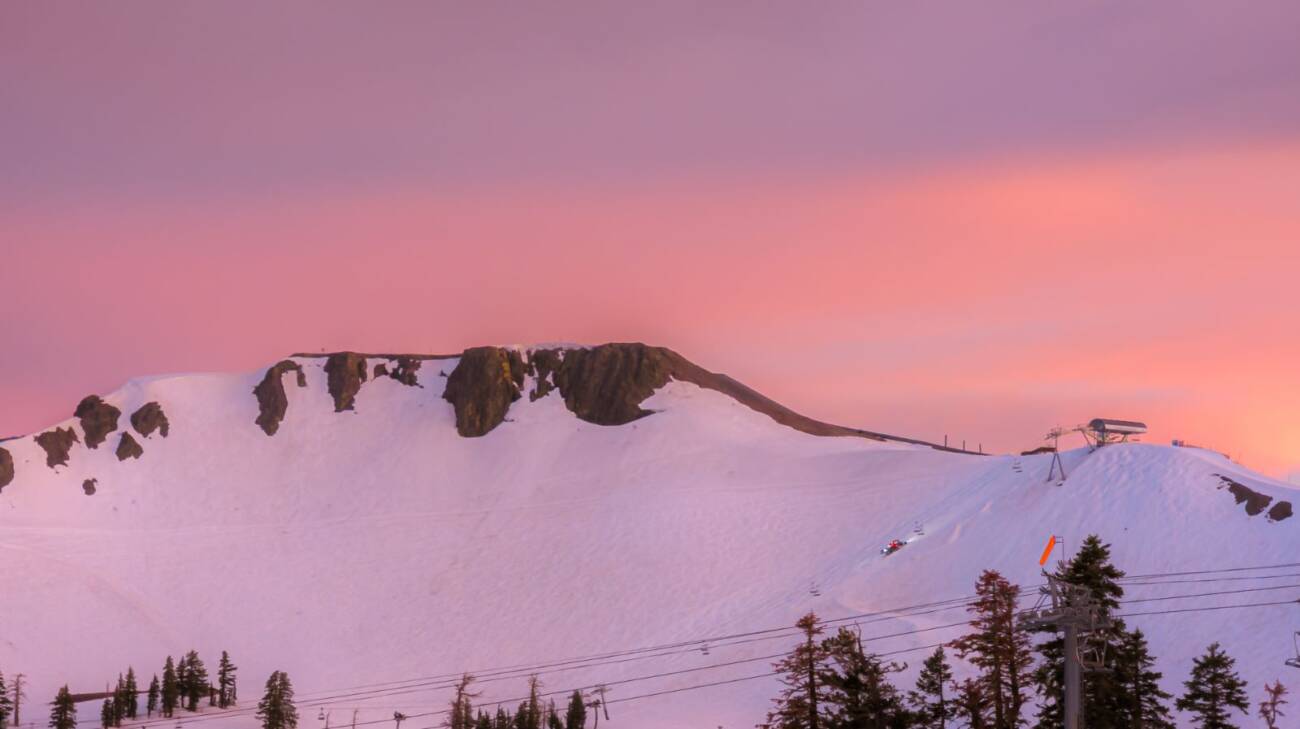 After one of the most remarkable winters in recent memory, closing weekend for the Palisades side of the resort has finally come. Of course, the Alpine side will stay open through the 4th of July for skiing and riding. Summer operations for the Palisades side, including Aerial Tram sightseeing and select activities, will begin mid-June. Here's what to expect over the coming weeks:
PALISADES SIDE:
Open 8am-2pm
Closed Wednesday 5/24 and Thursday 5/25. Open Friday, Saturday, Sunday, with the final day of operations for the season on Monday, 5/29.
We will be spinning KT-22, the Funitel, Siberia, Gold Coast, Big Blue, Shirley, Granite Chief, Bailey's Beach, Mountain Meadow, and the Aerial Tram.
The Funitel haul rope replacement project will begin immediately on May 30th. You can keep up-to-date on that project here.
The Aerial Tram will close after Monday, May 29th. It will reopen for summer sightseeing operations on weekends in June (June 16th-18th and June 23rd-25th). It will open for daily operations starting June 30th.
ALPINE SIDE:
Open 8am-2pm
Open Wednesday, Thursday, Friday, Saturday, Sunday, and Monday.
We will be spinning Summit, Roundhouse, Treeline Cirque, Sherwood, Scott, and Meadowthrough Monday, May 29th. Heads up: We have been alternating the times we open Scott and Sherwood each day. Sherwood has been operating in the morning until conditions deteriorate and then we switch to Scott.
In June, Alpine will operate from 8am-2pm on Friday-Sunday only. It will be closed on Monday, Tuesday, Wednesday, and Thursday each week.
Starting June 2nd, we will go down to three chairlifts at Alpine: Summit, Roundhouse, and Treeline Cirque.
In July, Alpine will operate from June 30th (Friday) through July 4th (Tuesday). Tuesday, July 4th will be Alpine's closing day.
Ways to stay up-to-date with what's going on at Palisades Tahoe + Alpine Meadows this season:
We'll arm you with all the information you need to plan the perfect ski day. Bookmark these pages:
Not wanting to check the website constantly? Try these other methods: