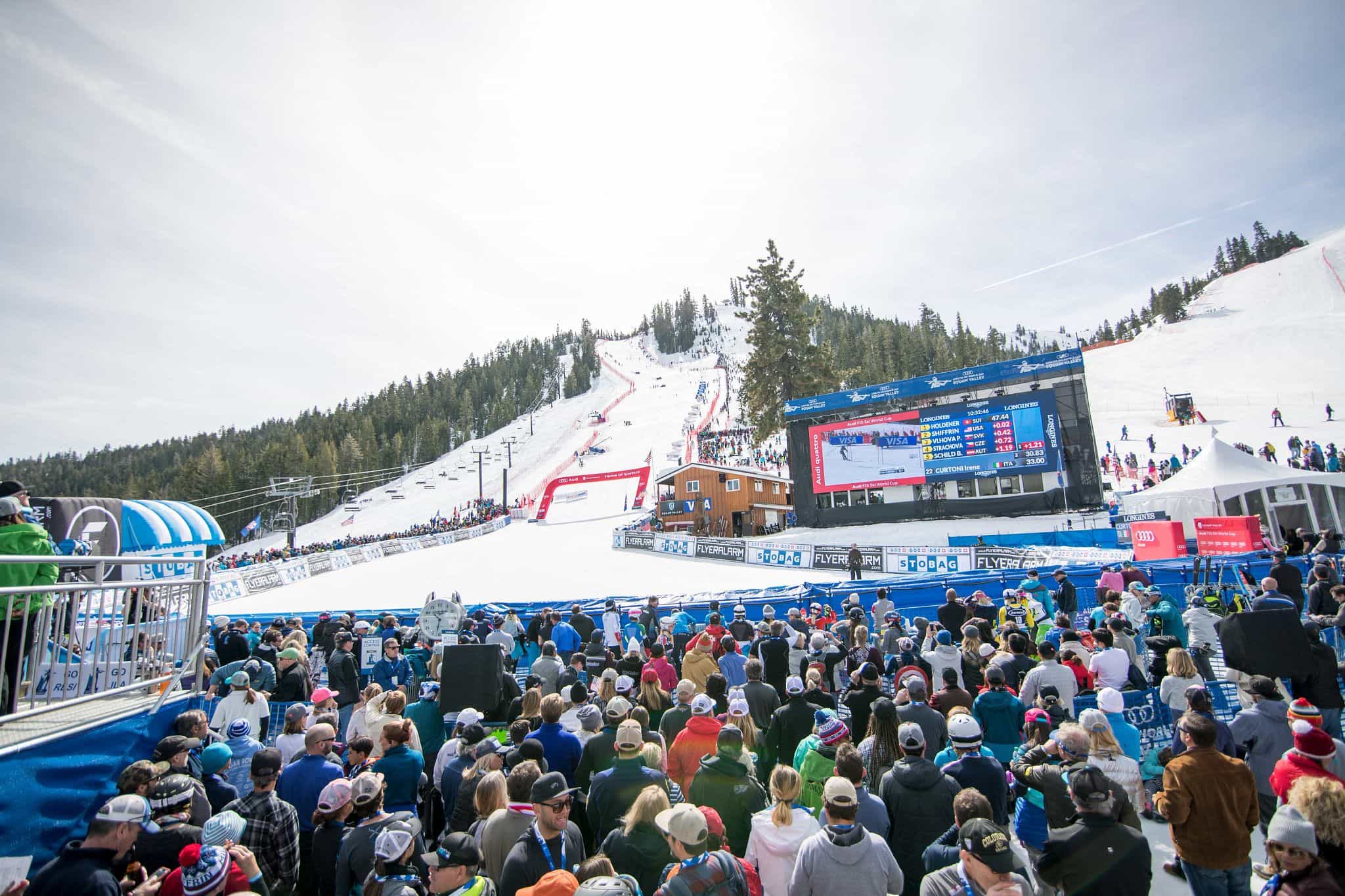 The International Ski Federation announced in May that Palisades Tahoe has been given the honor of hosting a FIS Alpine Ski World Cup men's event next season. The resort is among four U.S. ski resorts on the international tour schedule this coming season, which is the most stateside events in 26 years.
Since then the Palisades Tahoe team has been hard at work preparing for the men's slalom and giant slalom events to be held on February 25 and 26, 2023. During this event, onlookers can catch all the action live from the base area, cheer on the world's best athletes, enjoy outdoor concerts, fireworks, sponsor activations, and more.
Palisades Tahoe has a long history of ski racing prowess, beginning in 1960 with hosting the Winter Olympics and continuing through today. The resort's challenging terrain and dedication to snowsports have produced countless Olympians and World Cup champions; seven Team Palisades Tahoe alumni have been named to the US National Team for this upcoming season. Next year, the legacy will continue when Palisades Tahoe hosts a weekend of men's giant slalom and slalom events. The resort last hosted an alpine world cup event in 2017 and hasn't hosted a men's event since 1969. The races will be held on the main trail off of the Red Dog chairlift, making for a steep race course with much of the action visible from the base area—a prime location for spectators. This was the same trail used in 2017 for the women's alpine world cup races; Olympic champion Mikaela Shiffrin described it as one of, if not the toughest venue on the women's circuit.
"Palisades Tahoe looks forward to continuing our tradition of hosting the greatest international winter events and we couldn't be more proud to welcome the international ski community back to our resort. The excitement that the World Cup brought to Tahoe in 2017 was palpable, and we are looking forward to once again feeling that energy across our community, and seeing our entire team work together to put on an event of this magnitude with the same incredible success we had in 2017."

– Dee Byrne, president and COO of Palisades Tahoe
The resort has launched a website for the World Cup events that includes a video, photo gallery, information on lodging, and volunteer sign-up: https://worldcup.palisadestahoe.com/.