Report from February 24, 2023
Brought to you by Palisades Tahoe
Yesterday we skied some of the deepest, driest snow we've ever skied in California.
It was blower.
California blower.
It was 2 to 3 feet deep in spots and we were still occasionally hitting the bottom.
"We have had 16.5″ (42 cm) of #snow in the last 24 hours. Cold temperatures have given us light and fluffy snow with a snow-to-liquid ratio* of 16.5:1.

*Snow-to-Liquid Ratio (SLR) is the amount of snow in inches that falls per one inch of liquid water (rain) in the atmosphere. Ratios are higher in colder regions storms. In the Sierra Nevada, we average around 10:1 (occasionally lower) and it can be 25:1 or higher in the Rockies!" – UC Berkeley Snow Laboratoy (at 6,900′ on Donnor Pass, CA) 2/23/23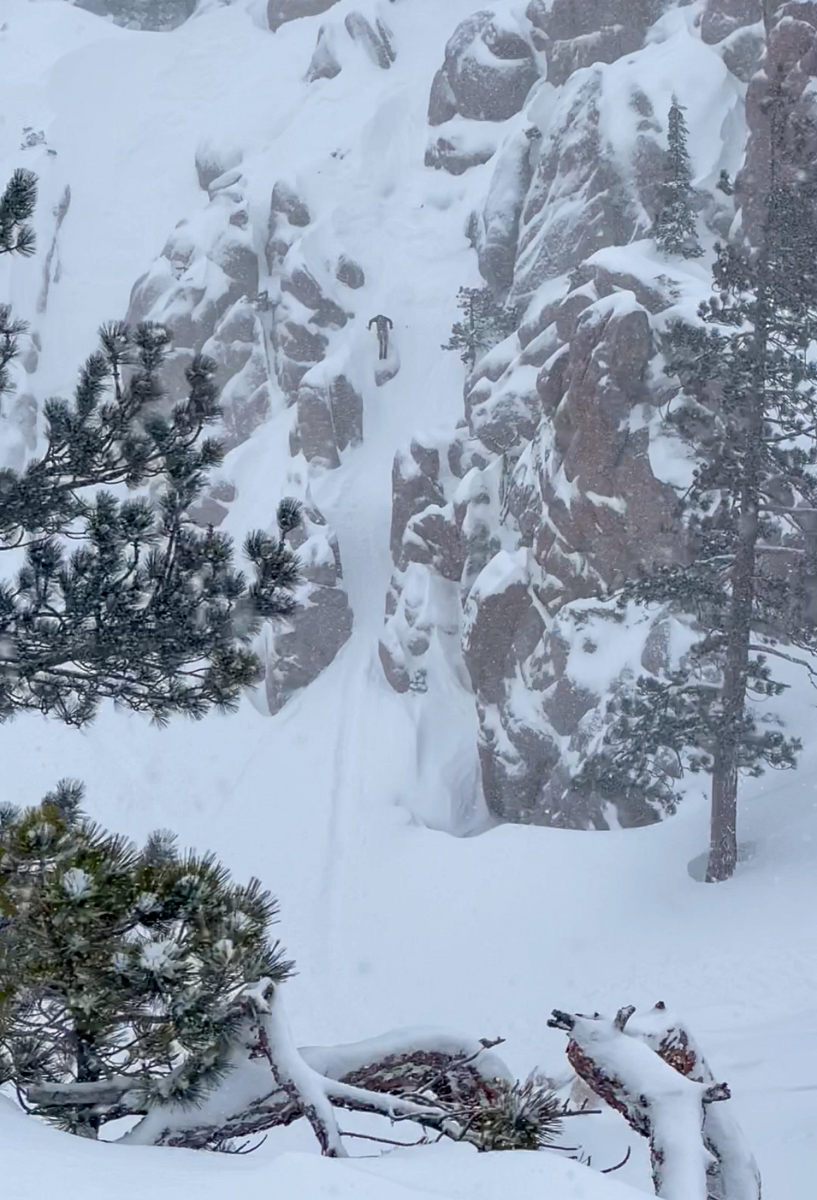 Rocky Mountain style.
We started the day on KT-22, and the skiing was incredible.
Even after the snow was chopped up, KT was skiing great.
We then went up top just in case Broken Arrow might open.
It did (the hike) just before we got there.
We did five Broken Arrow laps, and each one was better than the previous one.
I heard many a human being say that yesterday was one of the best snow-quality days they've ever had in Tahoe.
I concur.
Whatta day!
SNOW NUMBERS
FORECAST
PHOTOS