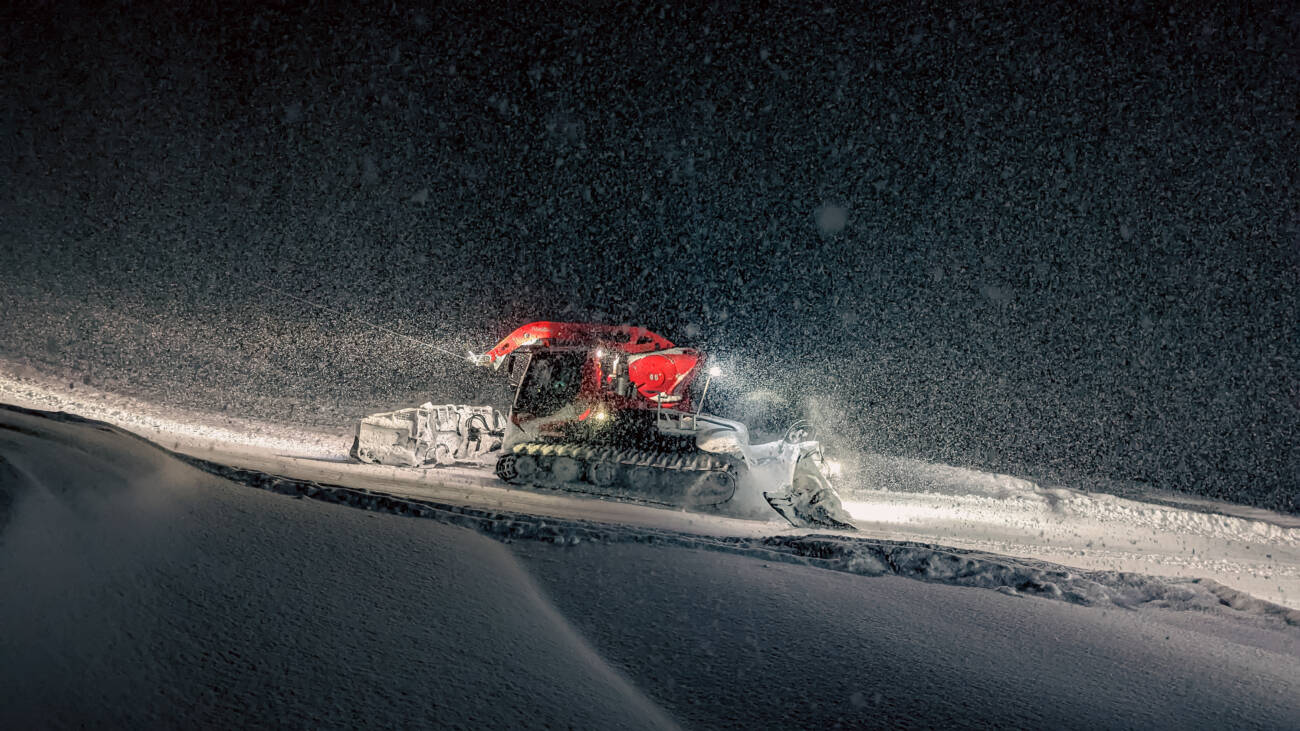 It's about to go down. 
Palisades Tahoe warned of the impacts the incoming atmospheric river will have on resort operations, writing on the PT Blog:
Tahoe is buried, and there are no signs of the snow slowing down. Today, (Thursday, March 9th) the first band of a two-part atmospheric river weather event moves into the Sierra region. This first Thursday-through-Saturday storm will bring more snow, but it also is expected to deliver rainfall that could lead to flooding. The powdery snow that fell recently (more than 100 inches in the first 9 days of March) is very light in density and was easily scoured by winds, which means it can be more difficult for our Ski Patrol teams to trigger planned avalanches, as they do across both mountains each time we have significant snowfall. With rain or heavy and wet snow falling on top of this lightweight snowpack, we expect that avalanche danger will increase significantly.

For this reason, you can expect to see us taking extra precautions on the mountain and putting employee and guest safety above all else, as always. This means that lift openings will be slow and could have significant impacts throughout the weekend. We also anticipate that heavy rainfall early next week might lead to flooding in our base areas. As long as it is safe to do so, we plan to stay open, but you should pay attention to the forecast and stay up to date by checking in frequently on our Mountain Ops Twitter, Weather Blog, Operations Blog, and the Palisades Tahoe App.
Looks like Palisades Ski Patrol will be working overtime with this one. If planning travel to Palisades this weekend, please stay up to date on the forecast and take adequate precautions.