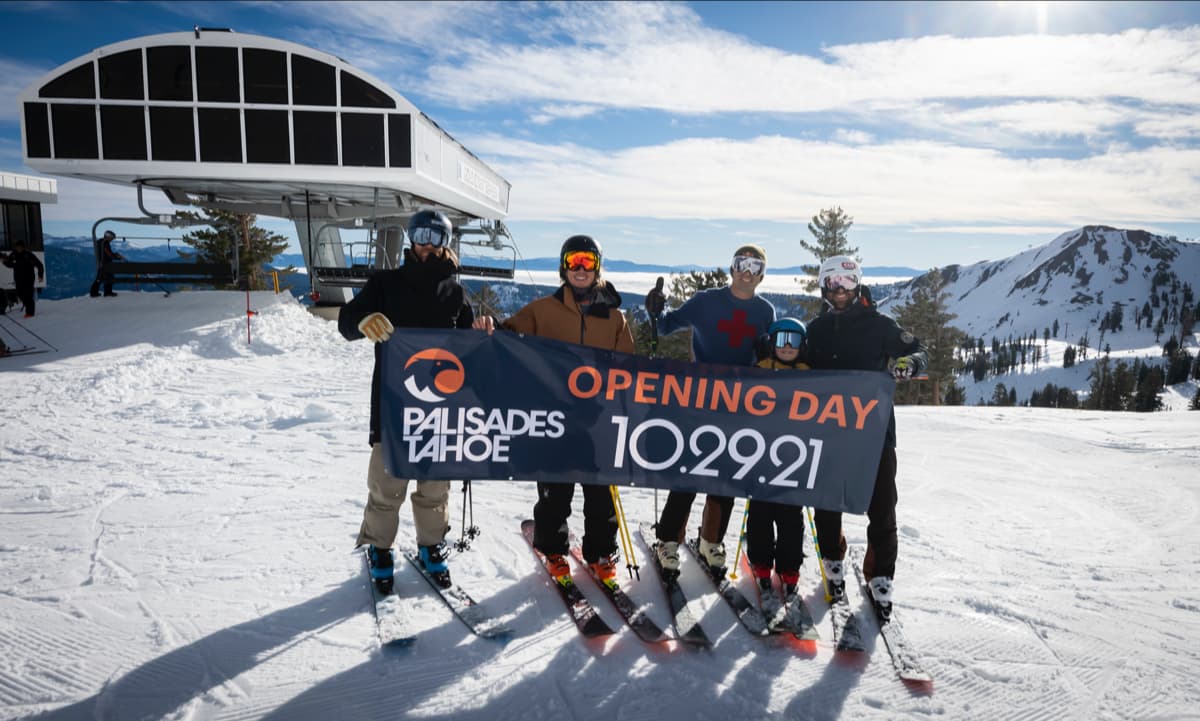 Following a massive early-season storm that dropped three and a half feet of snow at upper elevations in just 24 hours, Palisades Tahoe opened on Friday, almost a month earlier than planned.
This is only the third time in Palisades Tahoe's 72-year history that the resort has opened for the winter season in October.
The first opening day under the resort's new name, Palisades Tahoe brought palpable excitement from the hundreds of skiers, snowboarders, and visitors who hit the slopes.
The resort will be open weekends only through November 24th, offering these lifts (conditions permitting):
Funitel
Shirley (closes at 2:30pm)
Gold Coast
Big Blue
Aerial Tram
Mountain Meadow
Bailey's Beach
Belmont Terrain Park will open on Saturday with 9 features
Please note: Mountain Run will not be open, so downloading via the Funitel or Aerial Tram is required.
Photos, courtesy of Palisades Tahoe