If you are looking for your own slice of mountain paradise, then look no further than this penthouse in the Austrian Alps. Tucked away in the village of Neukirchen am Grossvenediger, this chateau has everything someone with $1.5 million stashed away from 2019….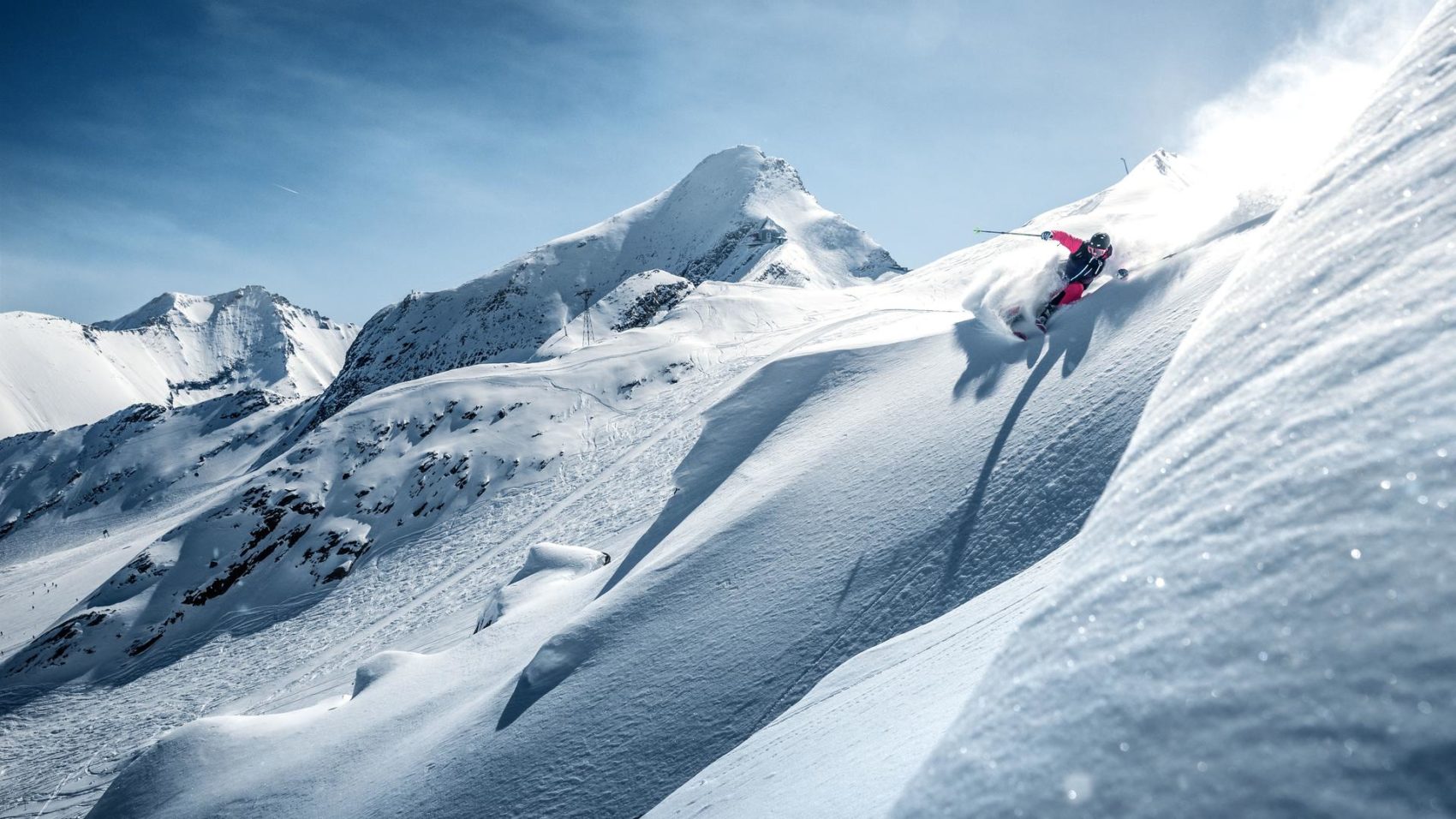 The New York Times highlighted what would be a winter paradise for anyone looking to spend more time slopeside working from home while shredding on your downtime, as long as one has the means to get access to this getaway. The four-bedroom penthouse rests high on a plateau at the base of the Grossvenediger, an 11,700-foot glaciated peak that towers over the village of Neukirchen am Grossvenedige. This mountain paradise was erected in 2016 and the locale is reminiscent of "The Sound of Music" which was set around nearby Salzburg. For more information on this incredible mountain home, you can click on the New York Times' report here. 
According to listing by Engel & Völkers, the 1,615-square-foot apartment has exposed beams as well as vaulted rafters with a ceiling peak of about 16 feet on this south-facing farmhouse-style chalet with overhanging eaves. Here are just some of the descriptions of this European ski paradise and the surrounding area: "The wood-clad great room encompasses the living, dining and kitchen areas, with wide plank floors, a fireplace and a floor-to-ceiling, triple-insulated glass door that slides open to a loggia protected from the elements on three sides. The balcony has decorative wood railings with fanciful carvings near the chalet's peak." – New York Times.
Your posse can prepare meals in the J-shaped kitchen has white laminate cabinets, a wood-patterned laminate countertop. Coffee and waffles on a raised breakfast bar? I think so. My personal favorite addition in the kitchen is the " image of mountains is printed on a glass backsplash across the wall."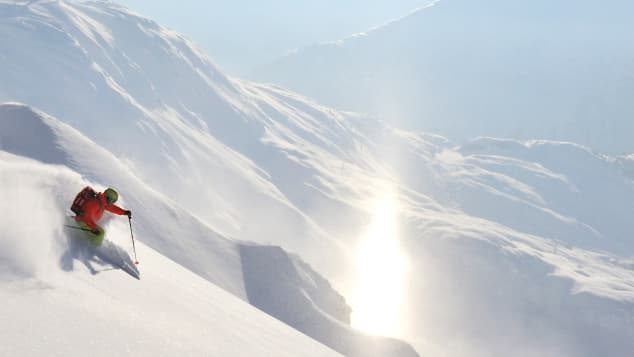 Three bedrooms have en suite baths and double doors to a back balcony. The fourth bedroom opens to the front balcony that has a view of the Grossvenediger and the surrounding village: "Neukirchen am Grossvenediger, with about 2,500 residents, is in the western portion of the 715-square-mile Hohe Tauern National Park. The penthouse is within 30 minutes of five ski areas, including Kitzbuhel, a fashionable winter resort with tony shops at its medieval center and an annual downhill race event, the Hahnenkamm. Zell am See, a city of about 10,000 known for winter sports and summers on the shores of Lake Zell, is 40 minutes east." -New York Times
Two parking spots in an underground community garage are reserved for the penthouse, with a walk of about 40 yards along a path to the chalet.