Forever chemicals, or PFAS chemicals, are persistent and long-lasting chemicals that can lead to a number of health issues in humans. According to Clean Water Action, every American that has been tested has turned out to have PFAS chemicals in their blood. These chemicals are typically used to make products waterproof, grease-proof, and stick-proof; which is why it's no surprise that they have been found in ski wax.
As reported by FOX13, "fluoro" or fluorinated wax, typically used for ski racing or cross-country skiing, is being banned due to the potential it has to cause environmental damage. The wax was reportedly banned in the 2022 Winter Olympics and Salt Lake City is making the move to do the same after traces of PFAS chemicals were discovered in its groundwater wells.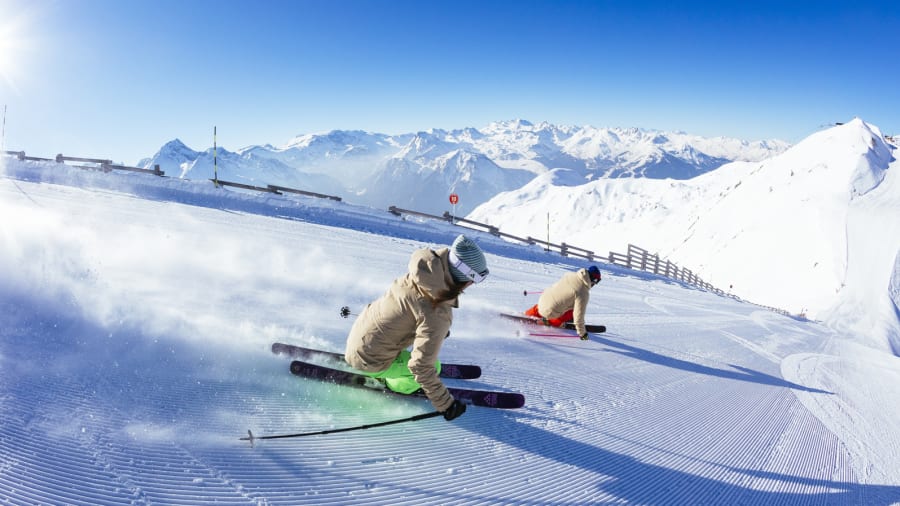 After finding chemicals with the potential to cause a number of health issues amongst the citizens of Salt Lake, restricting the use of fluoro-wax is the best thing to do moving forward. According to Carolyn Wawra, the executive director of Recycle Utah, once the forever chemicals are in the city's sources of drinking water, they aren't really going away. Although the levels of PFAS found in the wells were reportedly very low, the choice to ban a product known for producing them is a good way to not only prevent the problem from progressing, but to inspire other cities to do the same.
According to FOX13 and the Environmental Protection Agency, PFAS chemicals not only harm the environment but can lead to adverse effects on the health and well-being of people exposed to them. Some examples of this may include the potential for delays in the development of children, decreases in fertility, and increased risk of cancer. And, according to Clean Water Action, even small doses of forever chemicals have the potential to increase the risk of a multitude of health concerns in children and adults.
Park City is responding to this issue as quickly as possible in the hopes that more skiers and riders will opt to get rid of this kind of wax and switch to more environmentally conscious alternatives. Recycle Utah also requests that people drop their old fluoro wax with them so it can be properly disposed of. There is currently no indication that Salt Lake plans to implement any kind of punishment for skiers and riders who choose to continue using fluorinated wax. But, the city reportedly plans to increase signage to warn people of the negative impacts that may follow their choice to continue waxing their gear with it.