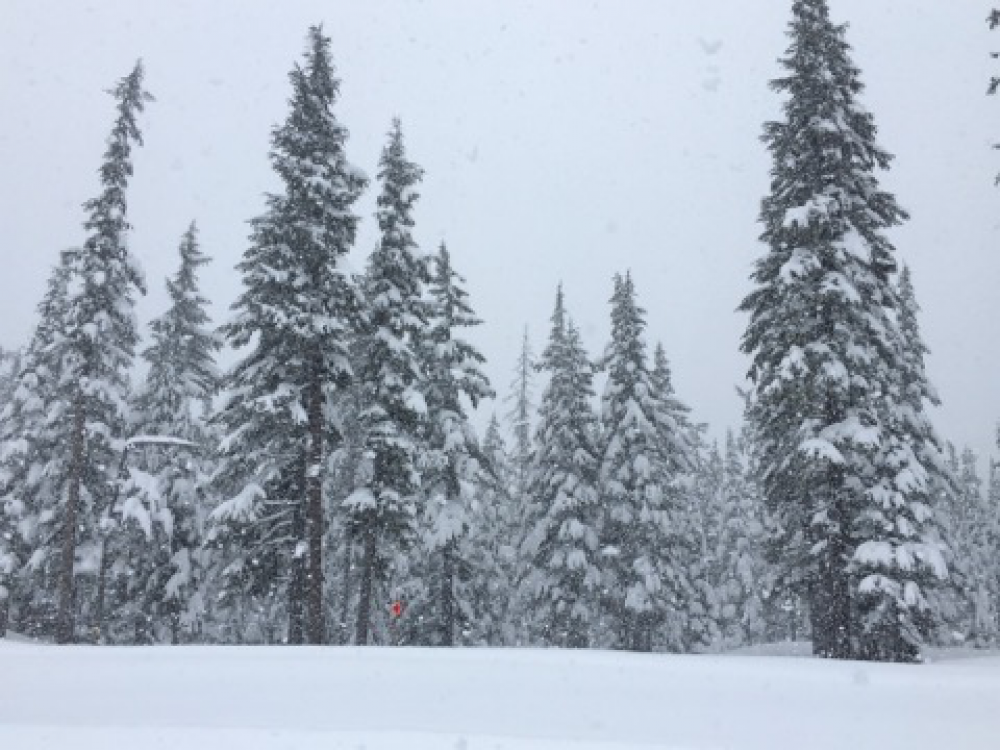 The National Weather Service has issued a Special Weather Statement for Jackson Hole Mountain Resort and Grand Targhee Resort. Persistent snowfall is forecasted to impact the area Today – Thursday. This system is much colder than the last, so accumulating snowfall is expected to occur all the way down the valley floors.
"A rapidly moving, potent winter storm will follow on the heels of the rain and snow event that impacted Western and Central Wyoming during the last few days. This weather system has colder air with it than the last weather system and will likely contain stronger winds."

– NOAA Riverton, WY Today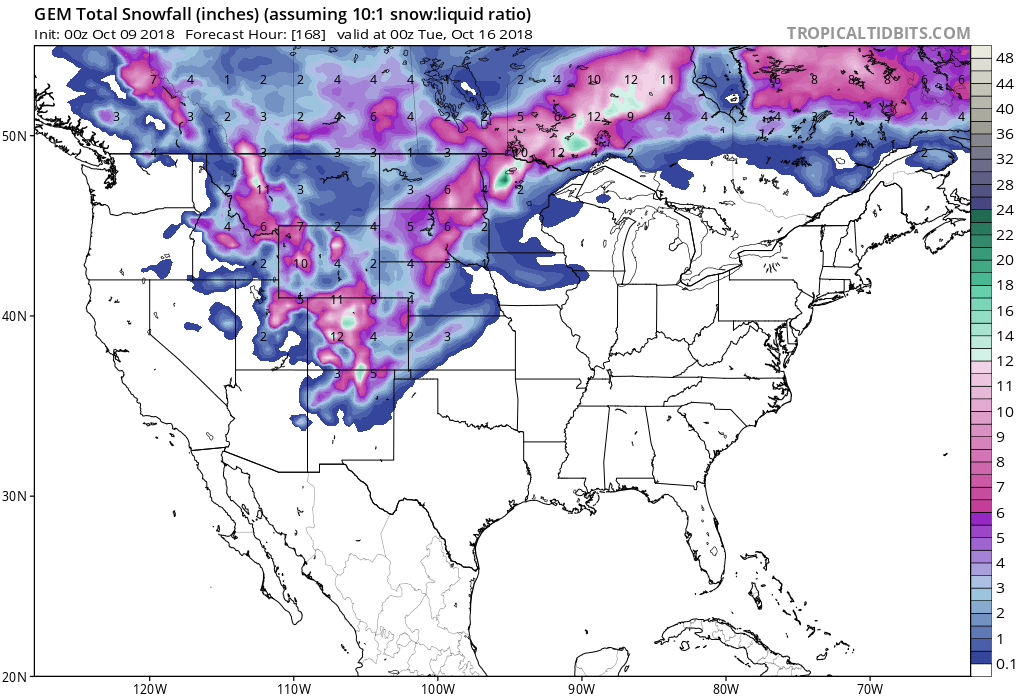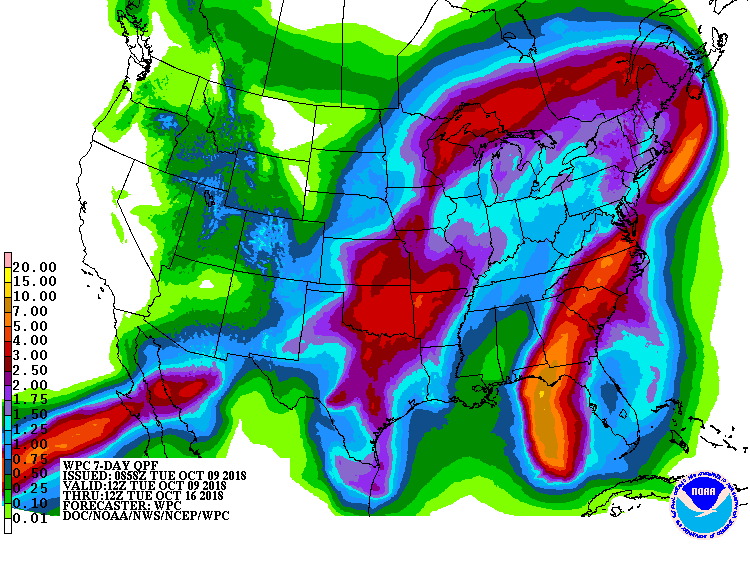 The highest snow accumulations will be in the mountains, but accumulating snowfall is forecasted to occur in the valley floors.
Additional Storm Info: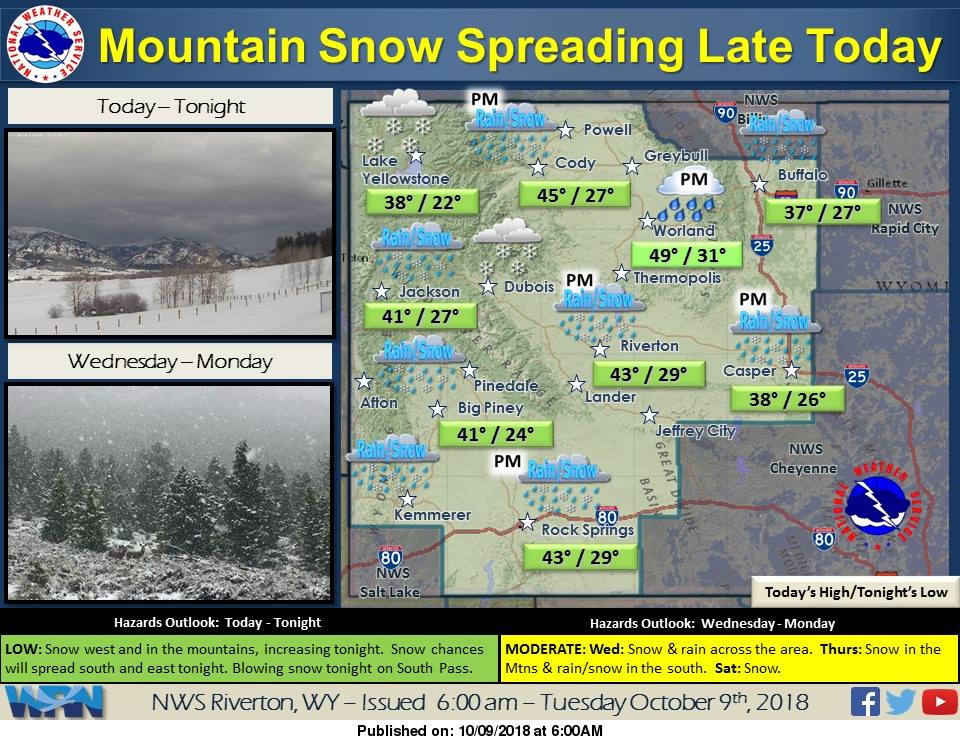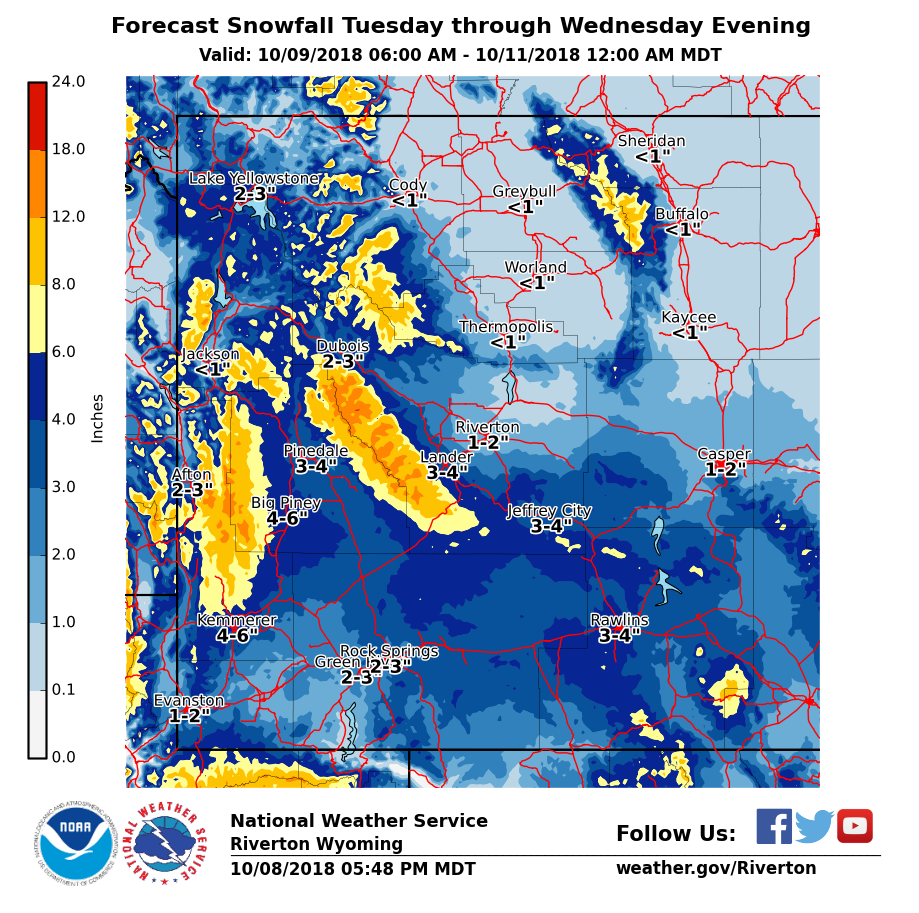 Wyoming: 

4-8+" of Snow Today – Thursday
* Total snowfall during this period will generally
  range from 4 to 8 inches in the Tetons and Gros
  Ventre Ranges with locally higher amounts. 
  The Jackson Valley will see 1 to 3 inches.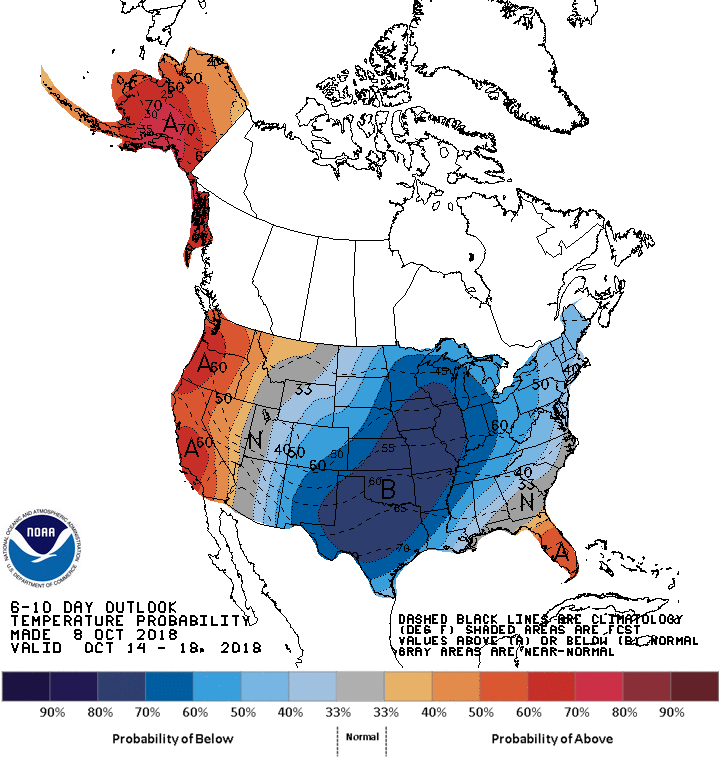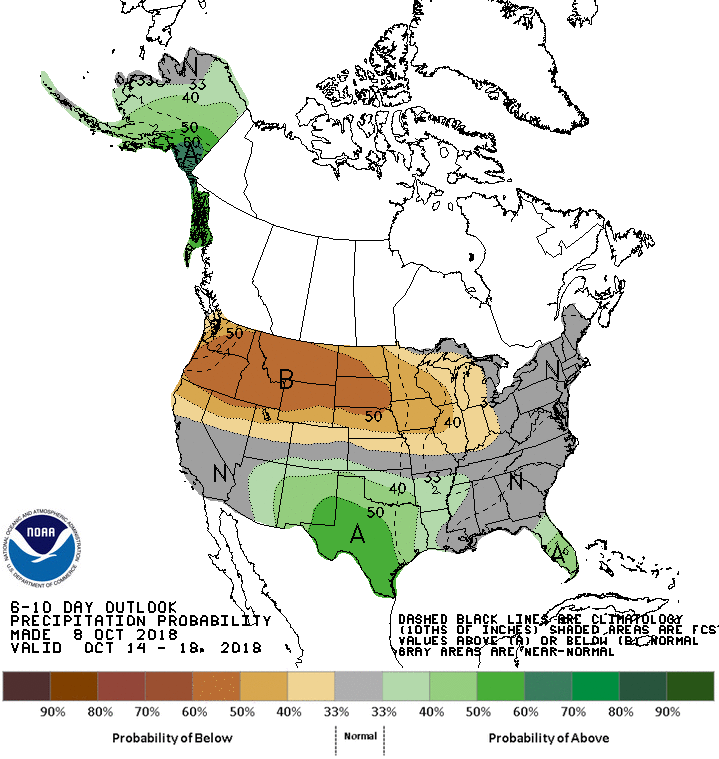 The 6-10 day outlook calls for below average temperatures and below average precipitation in Wyoming.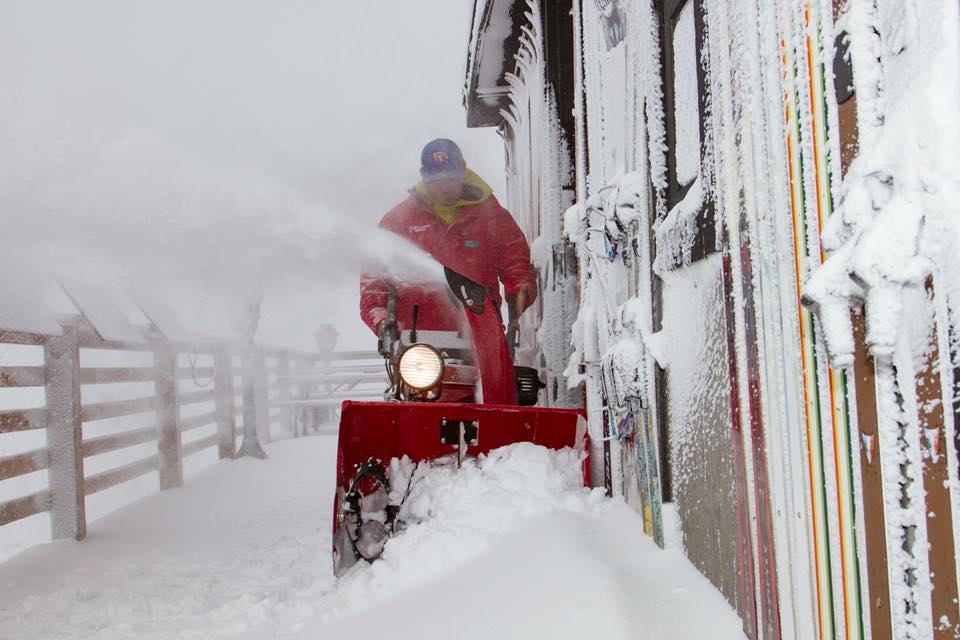 WY Special Weather Statement:
Special Weather Statement
National Weather Service Riverton WY
121 PM MDT Tue Oct 9 2018

Teton and Gros Ventre Mountains-Jackson Hole-
Including the cities of Alta and Jackson

One storm system will move southeast across the area tonight with
periods of light snow. Another system will keep some light snow
going at times Wednesday through Thursday. Total snowfall
during this period will generally range from 4 to 8 inches in the
Tetons and Gros Ventre Ranges with locally higher amounts. The
Jackson Valley will see 1 to 3 inches.



The summit of Grand Targhee Resort, WY this morning. Image: Grand Targhee Webcam