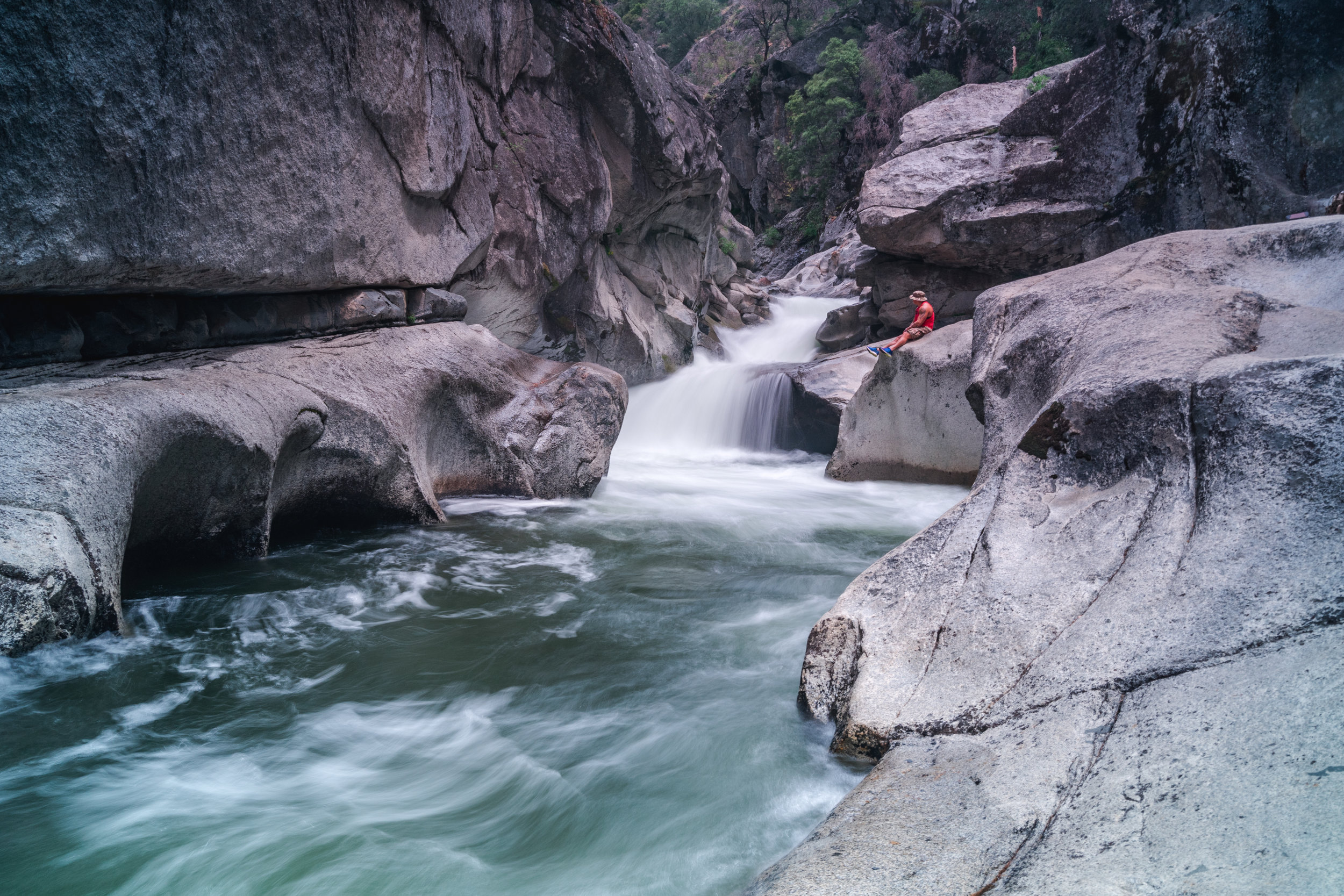 Reports of a possible drowning in the God's Bath swimming hole along California's Clavey River in the Stanislaus National Forest prompted the Tuolumne Country Sheriff's Office to investigate the scene on Saturday. 
Dive team members and Search and Rescue team responders arrived to look for an unidentified male who reportedly jumped into the water but did not resurface shortly before 5 pm on Saturday. 
The person, whose name has not been released, could not be located by rescue teams and is still entered as a missing person. 
Sgt. Jacob Ostoich with the Tuolumne Country Sheriff's Office said:
"The male has not yet been located and was entered as a missing person. Efforts are still underway to try and locate the individual."
God's Bath swimming hole is the same place where two men drowned two years ago. It is one of the thousands of secret swimming holes in the California foothills. The foothills hide a plethora of ideal swim holes with their hot summertime temperatures (often in the 100s), ice-cold streams (water that was snow about an hour before), plentiful H2O, and wildly varied geography.
The Tuolumne County Sheriff's Office reminds the public about the dangers of swift-water and fast-flowing rivers in the spring due to melting snow in the Sierra. The Sheriff's office shared in a Facebook post:
Please take care of each other and spread the word about safety around swift-water.
With weather warming people are looking for ways to cool off, one way is visiting a local swimming hole. Although beautiful, extreme caution should be used when visiting any of our local waterways and swimming holes.
Below is a video showing what swift-water conditions may look like, including some advice from our Search and Rescue (SAR) team members from a few years ago, which becomes relevant every spring and summer when snow-melt and high mountain precipitation create fast moving, potentially dangerous currents.