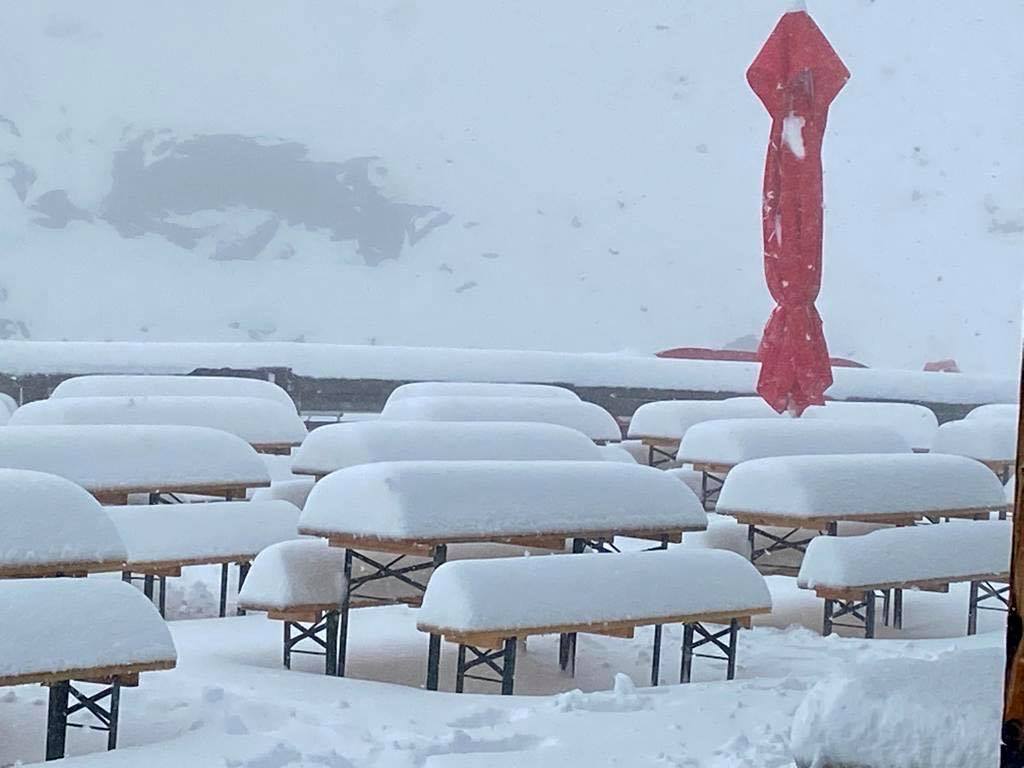 Peek-a-boo, winter is almost here again for the Alps!
Parts of the Austrian Alps are reporting up to 40 cm (16 in) of new that fell yesterday on resorts such as the Stubaier Gletscher, Kaunertaler Gletscher, and Pitztaler Gletscher as well as Zugspitz over the border in Germany.
Incredible amount of fresh Summer snow in the Alps. pic.twitter.com/55JnX8p2HC

— Don Penim (@Don_Penim) August 5, 2020
All of the resorts mentioned are expected to open for their 2020-21 ski season's next month.
Keep the snow a-comin'!
Photos