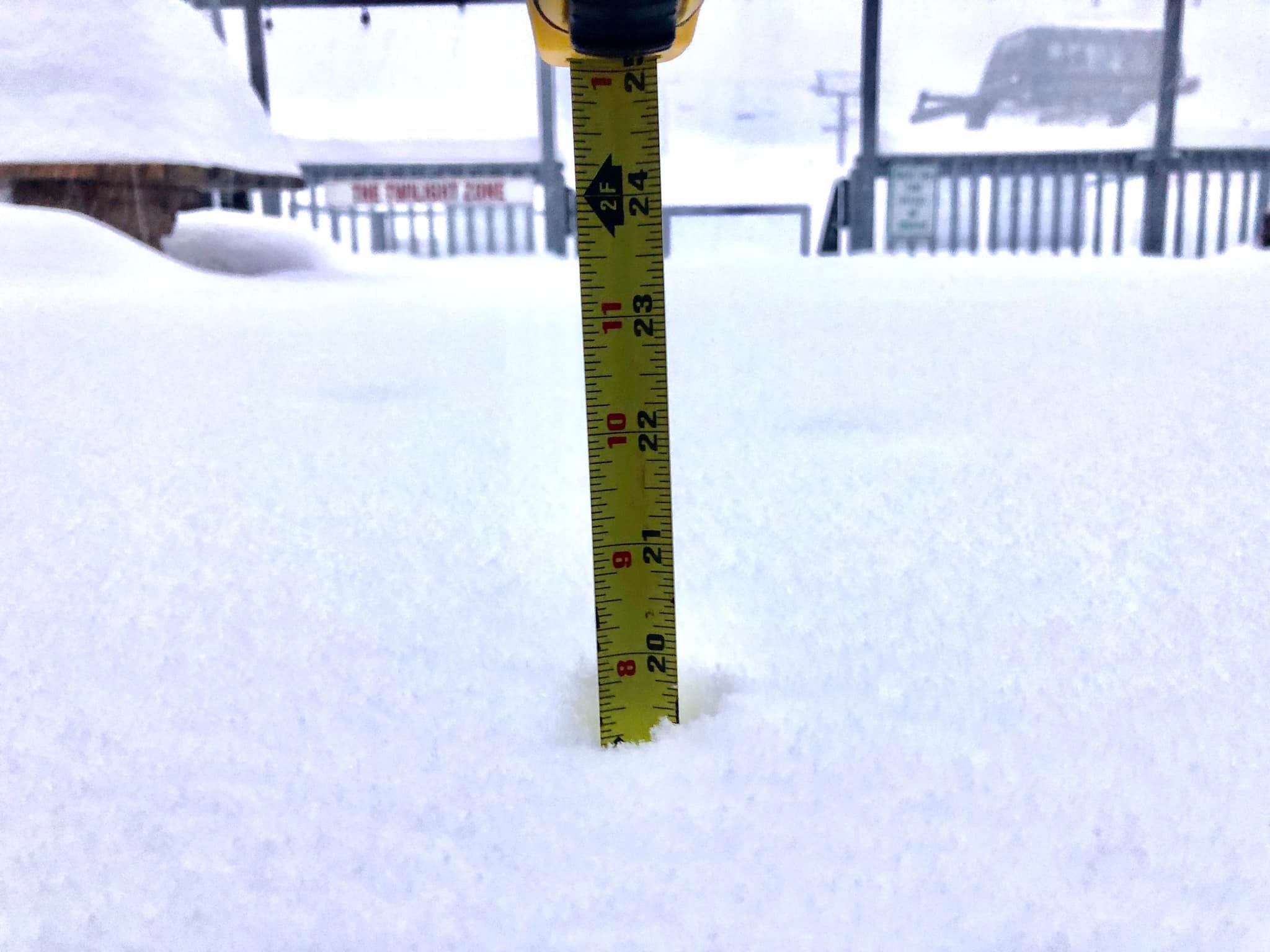 A blockbuster winter storm system has dumped heavy snow across the Northeast, blanketing areas of Pennsylvania, New York, and New England with over 40-inches of fresh snow.
Winter Storm Gail, the worst Nor'Easter in a decade, will bring more wind and snow to the area over the next day or so, wreaking havoc on traffic networks and power systems. More than 60-million Americans are currently under winter weather warnings, reports the Daily Mail.
A winter storm warning remains in effect through this afternoon for many areas:
* WHAT...Heavy snow expected. Total snow accumulations are
expected to range from 10 to 20 inches across southern New
Hampshire with locally over 36 inches snow accumulation in
south-central areas of the Granite State. In far southwestern
Maine, 8 to 14 inches expected with locally up to 20 inches
across interior York County. Winds gusting as high as 35 mph
will be possible, with blowing and drifting snow and sharply
reduced visibility expected.

* WHERE...Southern and central New Hampshire and southernmost
Maine.

* WHEN...Through 4 PM EST today.
Ski resorts, probably the only areas that want the snow, did well too. Okemo received 24-30 inches of snow overnight, so much that they had to delay opening to dig out and ensure guest's and employee's safety.
Okemo, VT – 24-30″
Hunter Mountain, NY – 21″
Magic Mountain, VT – 20″
Belleayre Mountain, NY – 20″
Bromley, VT – 20″
Pats Peak, NH – 18″
Killington, VT – 16"
Mountain Creek, NJ – 14″
Stratton, VT – 13″
Blue Mountain, PA – 12″
Gunstock, NH – 12″