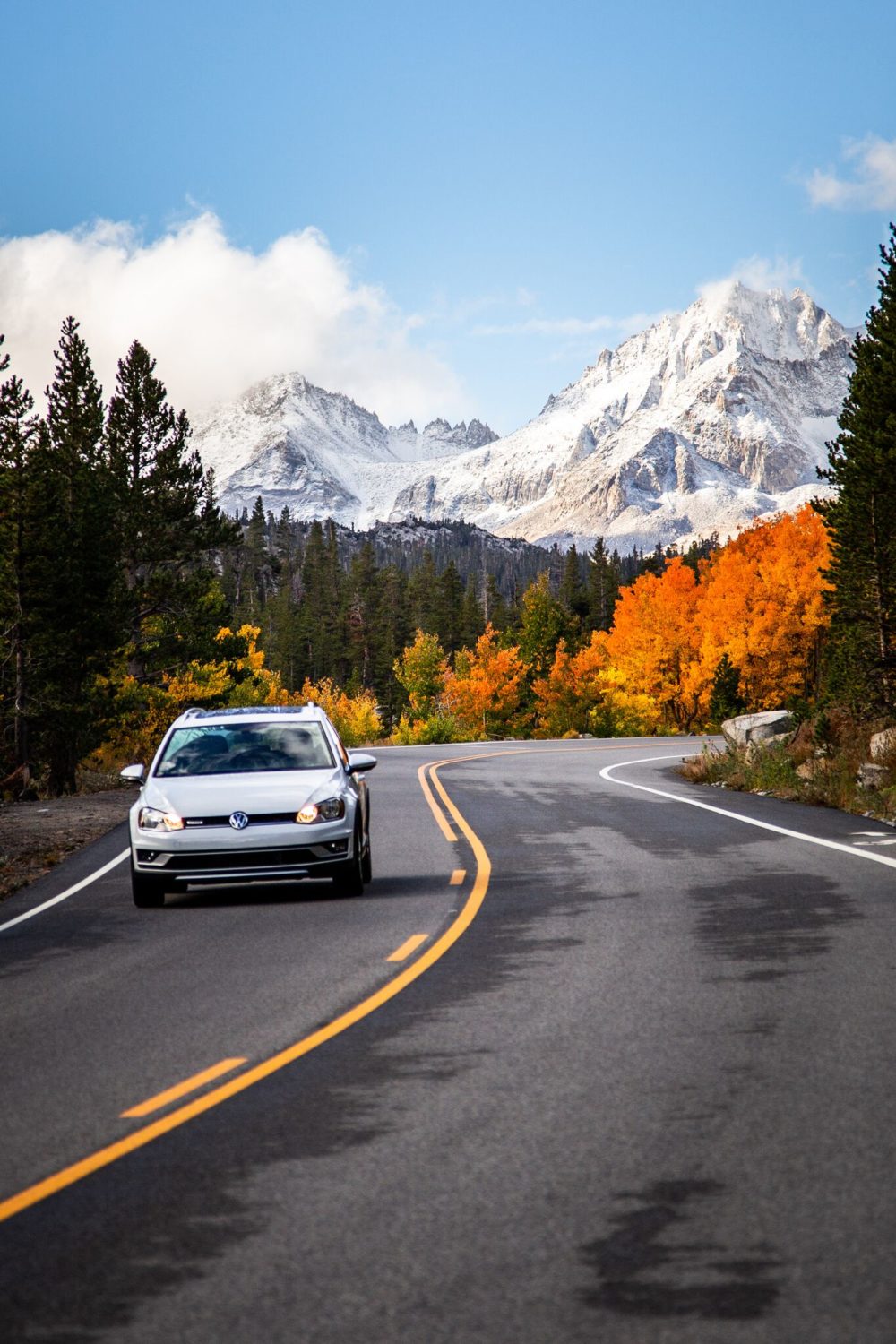 It snowed at Mammoth Mountain, CA last night. Take the fresh white dusting plus some fall colors and it makes for a spectacular view. If you're looking to take in these views, do it soon before cold weather moves in and accelerates the process.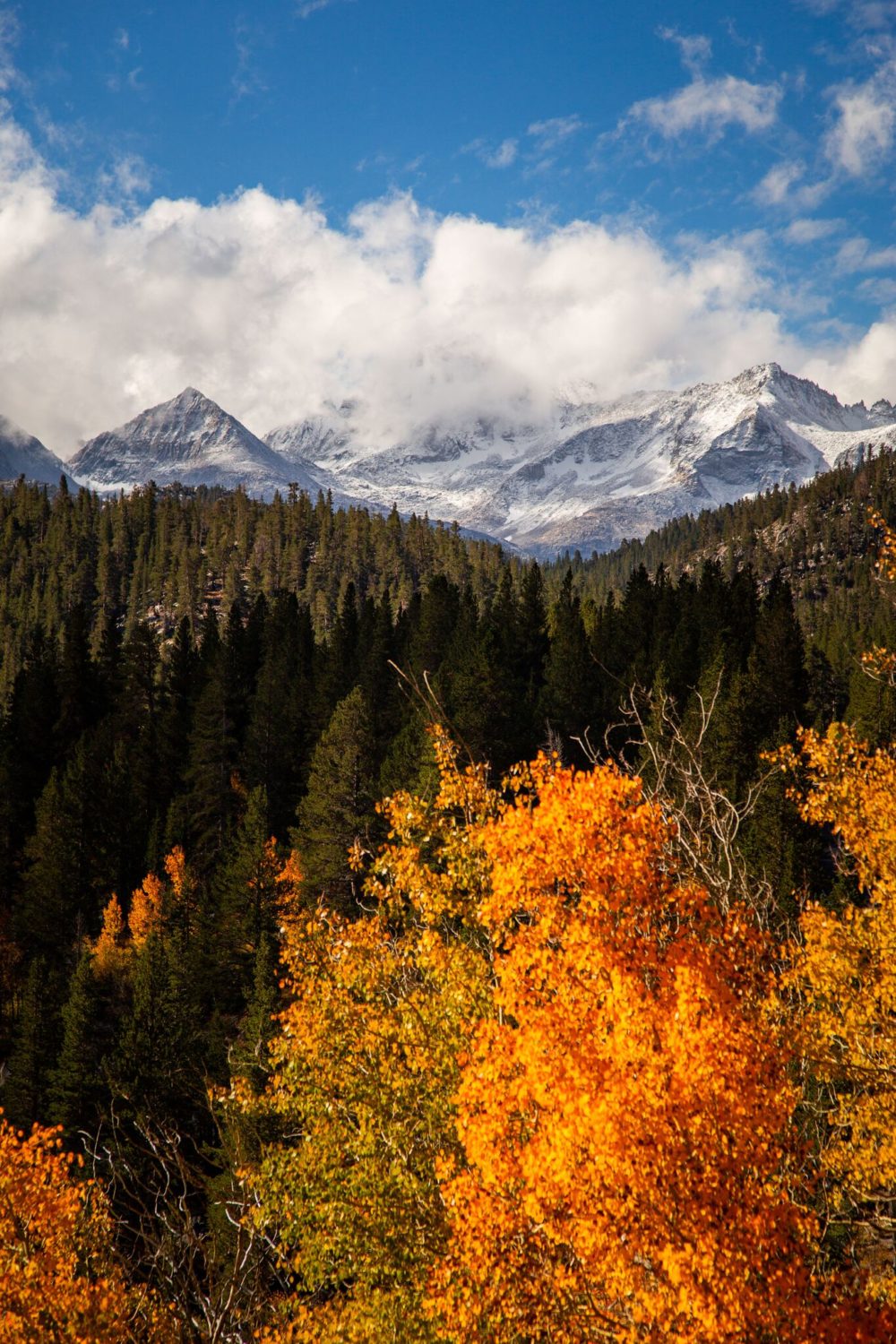 Fall Color Update:
Peak (75-100%) – Rock Creek  8,500ft+ –
  Wow, just wow! Colors are still pretty green below 8,500′ but beyond that it's stunning. Thanks to the recent storm that brought snow to the surrounding peaks to make for an absolutely stunning morning at Rock Creek. 
Peak (75-100%) – Mammoth Lakes Basin 8,000ft+ –
  Colors in the Mammoth Lakes Basin are still bright and vibrant. Definitely worth stopping by Lake George, then making your way back through Twin Lakes. 
Just Starting (0-10%) – McGee Creek  8,000ft+ –
  Not a whole lot happening here at the moment. Colors should change in the next couple of days as nighttime temps drop to the 20's at night. 
Just Starting (0-10%) – Convict Lake  8,000ft+ –
  Similar to McGee Creek, this location is off to a slow start. Should pick up in the next few days. Colors are quite beautiful up high in the canyon.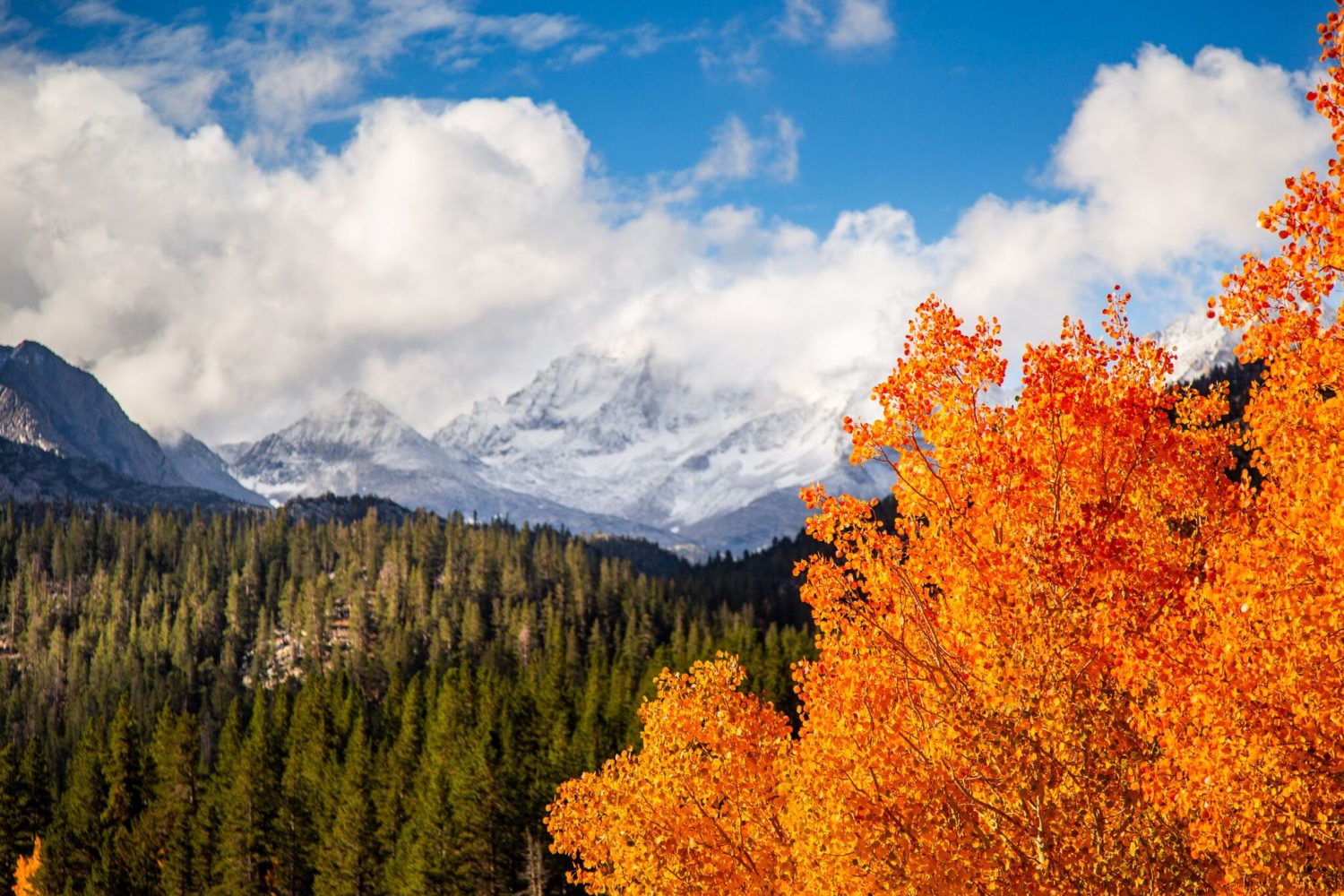 Photo Tour: