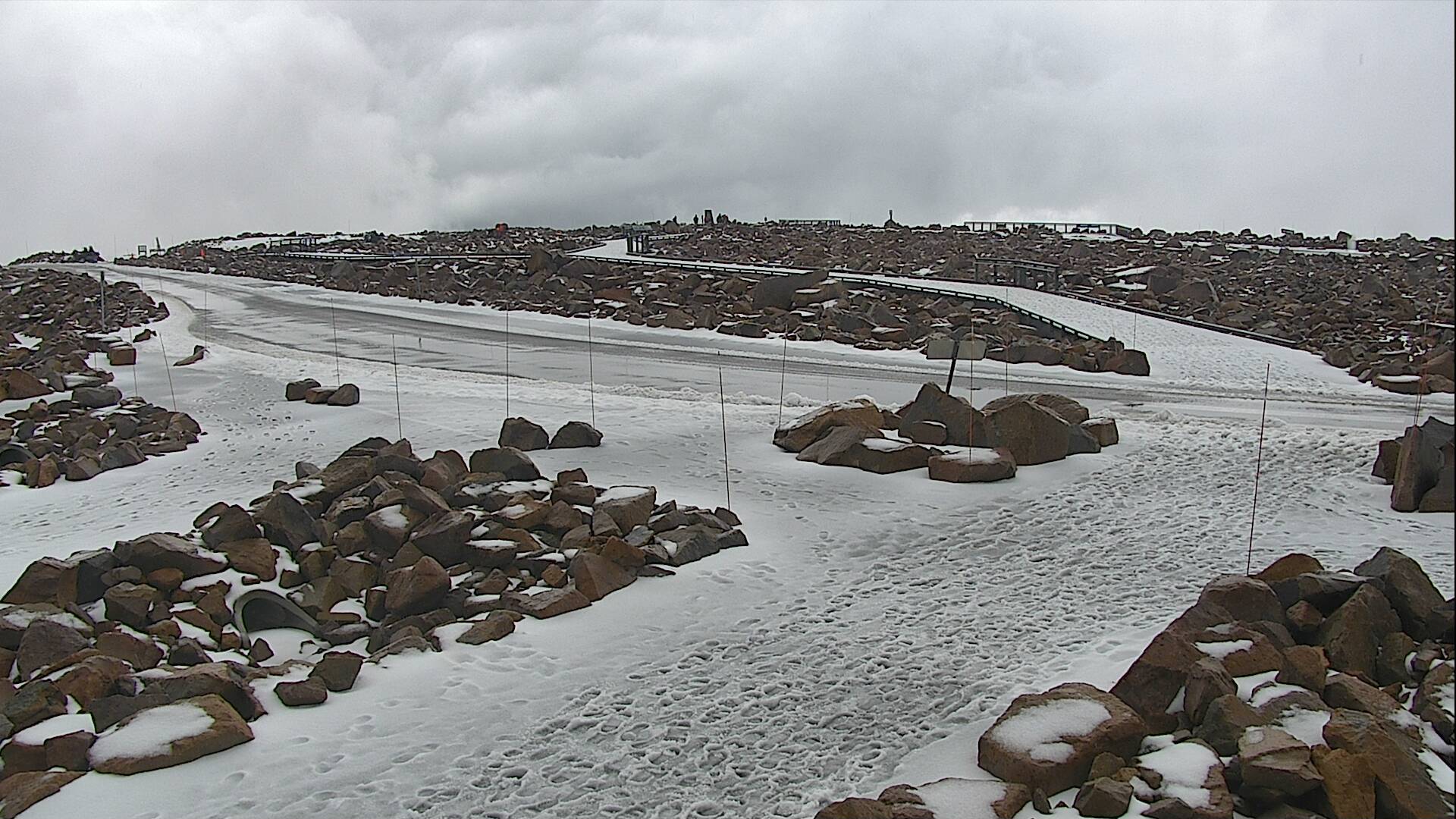 The SnowBrains meteorology team told us we'd see some snow in Colorado this weekend and behold!
We've got snow on the summit of 14,115′ Pikes Peak in Colorado today.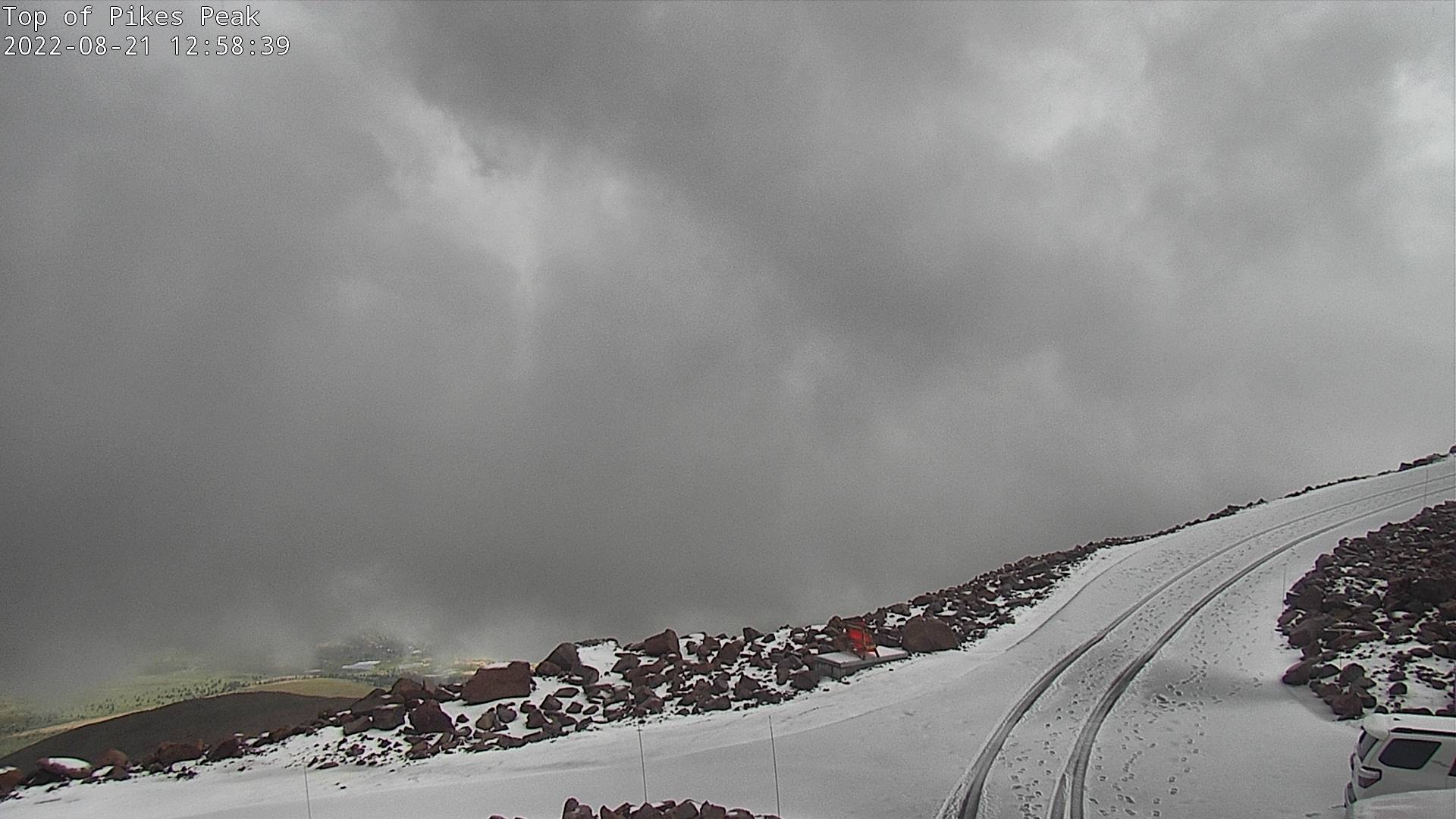 While it's not uncommon to see snow mid-summer on Colorado's 14,000′ peaks, this one hits us especially hard knowing that meteorological Fall starts in only 11-days on September 1.
Astronomical Fall starts in only 31-days on September 22!
Winter is coming…
About Pikes Peak, CO
Pikes Peak is the highest summit of the southern Front Range of the Rocky Mountains, in North America. The ultra-prominent 14,115-foot fourteener is located in Pike National Forest, 12 miles west of downtown Colorado Springs, Colorado. The town of Manitou Springs lies at its base. – Wikipedia