Winter has returned to the Sierra! 8 inches of snow fell on the upper mountains of Squaw Valley Alpine Meadows, CA overnight Saturday, and 6 inches fell at the base. Snow continued to fall at the resort, and the resort picked up a further 4″ Sunday,  giving a storm total of 12″. After a few weeks of dry conditions, skiers and riders are excited to get some fresh powder turns today!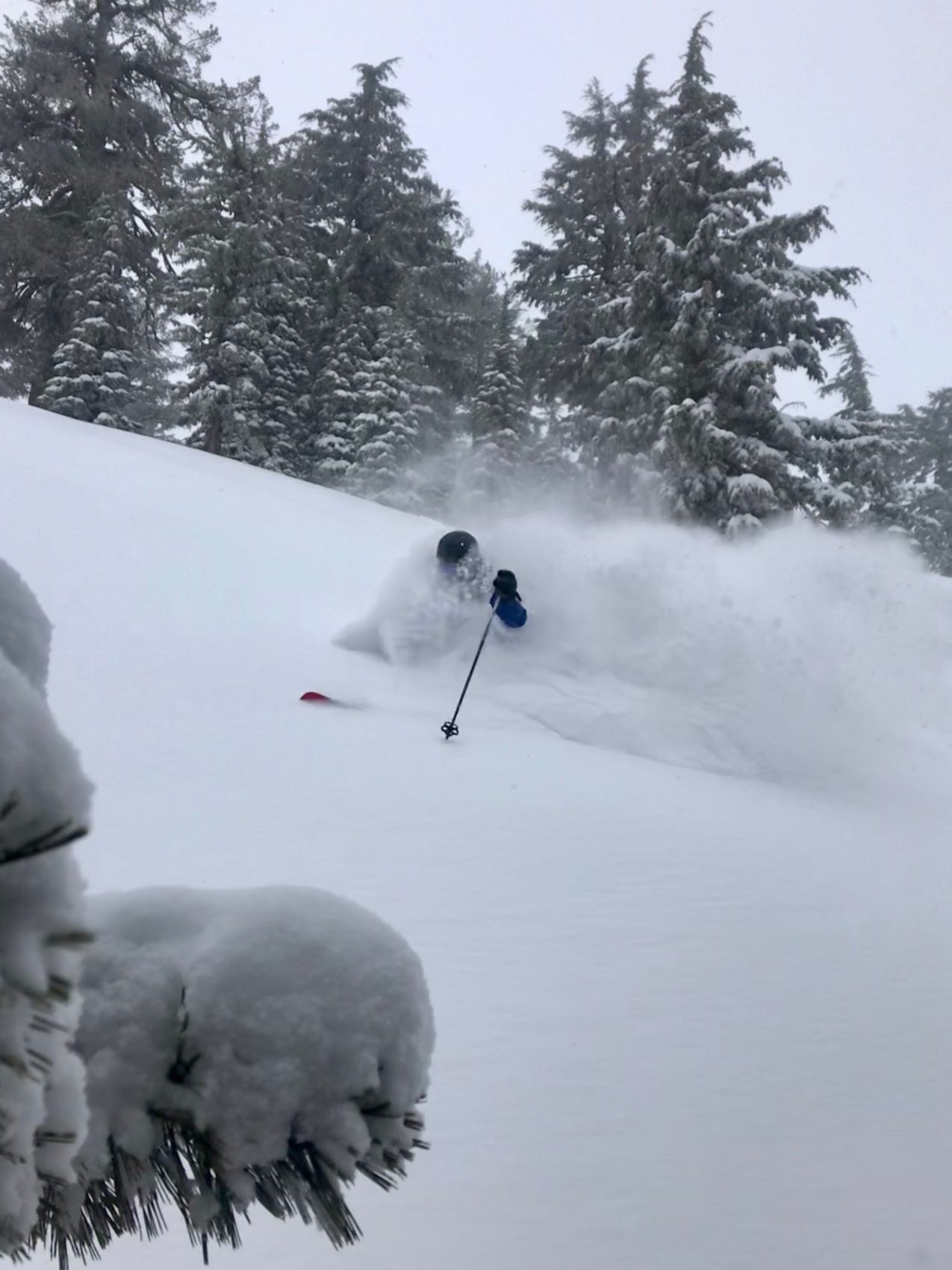 Mt. Rose Ski Tahoe, NV woke to 10-12 inches of snow Sunday morning and snow continues to fall all afternoon. A further 5″ fell Sunday and Monday, for a storm total of 17″ All of the resort's terrain is open, with the coveted Chutes area reopening thanks to the fresh snow conditions.
Homewood Mountain Resort also received 12 inches of fresh snow overnight Saturday! The resort opened with 6 of 8 lifts spinning and 61 of 67 open trails. Snow continued Sunday with another 2″ falling before sunny skies return this week and the potential for another winter storm as soon as next weekend.
Snow also returned to Donner Summit, with Sugar Bowl Resort reporting 11 inches at the top of the mountain Sunday morning, freshening up the slopes and prepping for annual resort events including the Quad Crusher uphill race on Saturday, March 7, followed by the Banked Slalom on March 14.