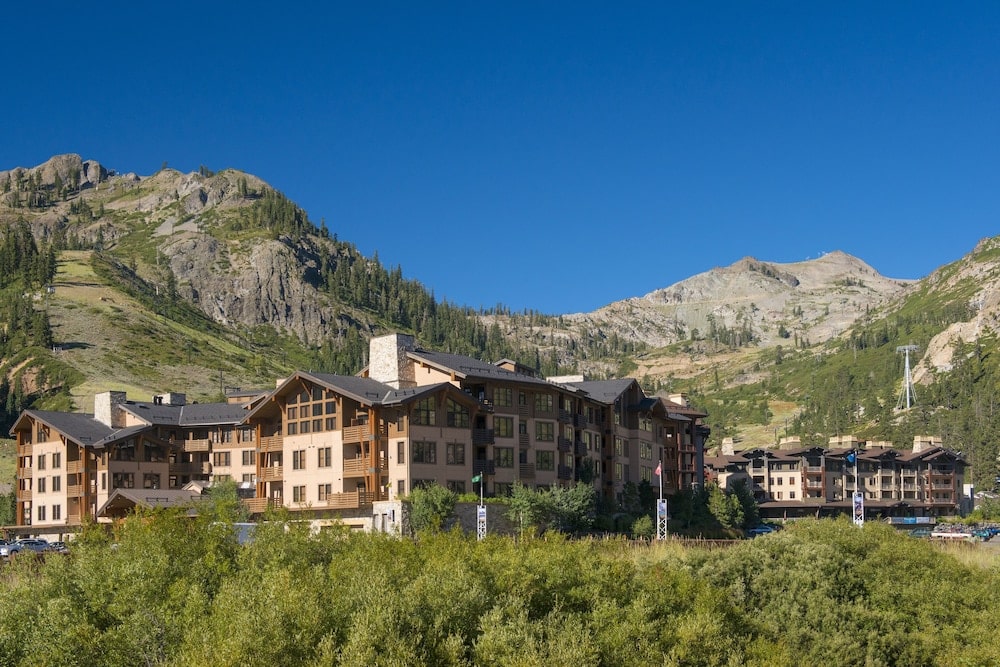 Placer County, CA (Squaw Valley Alpine Meadows) has been given the green light by the California Department of Public Health to begin moving further into Stage 2 of California's Roadmap to Modify the Stay-at-Home Order. Today, the Placer County COVID-19 Variance Attestation submission was officially posted on the CDPH website, allowing the county to begin reopening additional businesses in Stage 2 that had been closed under the state's current order.
"I cannot express how thankful I am to represent a county that is so dedicated to doing what is right for its residents. County staff has been working non-stop to prepare for an accelerated reopening ever since the governor shared last week that it was possible to seek a local variance to move faster than the state's pace. Now we need our business community to follow the posted guidelines so that we can reopen all of Stage 2 responsibly and stay open."

– Placer County Supervisor and Board Chair Bonnie Gore
Business sectors in Placer County that will be allowed to resume operations once they have implemented state reopening guidance include shopping centers and all in-store retail, in addition to dine-in restaurants — although bars, breweries, and wineries will not be permitted to reopen beyond takeout and delivery at this time unless they provide in-house dining. Office-based businesses will also be allowed to reopen but telework is strongly encouraged.
Although Squaw Valley ski area would normally still be open right now, there is no specific mention of ski areas in the Stage 2 roadmap.
On Tuesday, the governor announced the statewide reopening of two more business sectors in Stage 2 that had not been allowed to open with the first wave. These include personal services that are limited to car washes, pet grooming, dog walking, tanning facilities, and landscape gardening as well as outdoor museums and open gallery spaces.
Businesses in these two sectors are urged to review guidance and post readiness checklists at their establishments to self-certify their commitment to reopen safely. These materials are now available for review and preparation on the new Reopen Placer website.
The Board of Supervisors convened a special meeting on Monday, May 11, to review the attestation and voted unanimously to provide a letter of support in moving forward.
"I want to caution all of our business owners to closely follow the state's reopening guidance to help protect the public's health. Our attestation includes metrics that will require us to slow down or roll back reopening efforts if we see a surge in COVID-19 cases. I have faith that every resident in this county will do their part to prevent the spread of the coronavirus because that is what it is going to take for all of us to succeed."

– District 3 Supervisor Jim Homes
In the submission, the health officer attested to various criteria laid out by the state, including epidemiologic stability of COVID-19 in the county; protection of Stage 1 essential workers; adequate testing and containment capacity; hospital capacity; support for vulnerable populations; and requirements for Stage 2 timelines and triggers for adjustments.
Placer County has enlisted the support of regional economic development stakeholders such as cities, economic development directors, and chambers of commerce to assist with educating Placer businesses on how to adhere to state guidance as part of its Reopen Placer effort.
Last week, California Governor Gavin Newson announced the state would ease into Stage 2 of his four-stage roadmap, which allowed retail with curbside pickup along with associated manufacturing and logistics to begin operating on May 8. While counties such as Placer may achieve a local variance to accelerate through Stage 2, there is not yet the local ability to move to Stage 3.
A news release from North Lake Tahoe Resort Association CEO Jeffery Hentz is below:
I'm pleased to share that Placer County met the criteria to advance through Stage 2 of California's reopening roadmap. Through coordinated efforts among County leaders, local Agencies, Chambers and Destination Management Organizations, and the exceptional leadership from North Lake Tahoe's business community, the variance Attestation was approved on Tues., May 12. Learn more on the county Variance page and find industry guidance HERE.

We continue to work with our partners at Placer County on business readiness toolkits, specific to eastern Placer County business operations. For now, please refer to statewide industry guidance for reopening HERE and checklists from Placer County HERE. As stated, businesses will need to complete the following:

1.  Perform a detailed risk assessment and implement a site-specific protection plan

2.  Train employees on how to limit the spread of COVID-19, including how to screen themselves for symptoms and stay home if they have them

3.  Implement individual control measures and screenings

4.  Implement disinfecting protocols

5.  Implement physical distancing guidelines

For Restaurants: Cal/OSHA Checklists HERE and HERE.

The county will not review the site-specific plans. Businesses will self-certify prior to reopening and details on how to do that will follow.

Lastly, the NLTRA has secured PPE equipment for eastern Placer County businesses. This includes: face masks, hand sanitizer, gloves and social distancing graphics. We will distribute an order form later this week and supplies will be available for pick-up at the North Lake Tahoe Visitor Center by Friday, May 22. More details to follow.

Thank you for your continued collaboration, compliance to operational ordinances and heartfelt support. We are truly Stronger Together, and proving that daily.
Placer County has had 170 confirmed coronavirus cases and 8 deaths. The county has had 27 reported cases in the past 14 days and no COVID-19-related deaths since April 16.
Placer County, officially the County of Placer, is a county in the U.S. state of California. As of the 2010 census, the population was 348,432. The county seat is Auburn.
Placer County is included in the Greater Sacramento metropolitan area. It is in both the Sacramento Valley and Sierra Nevada regions, in what is known as the Gold Country. The county stretches roughly 65 miles from Sacramento's suburbs at Roseville to the Nevada border and the shore of Lake Tahoe.