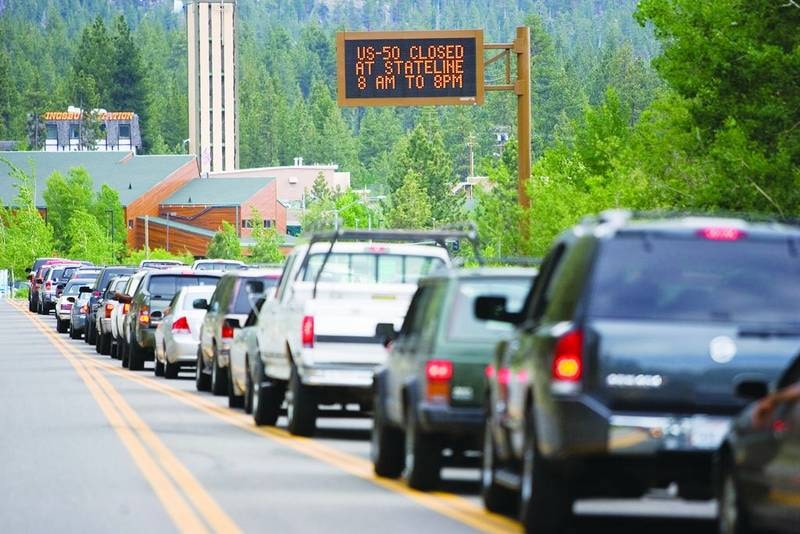 Lake Tahoe City Council met on Tuesday (9/8) to hear a new proposal from the Tahoe Transportation District (TTD) which could have a significant effect on those who travel through the Tahoe Basin. The proposal is called One Tahoe and its aim is the implementation of fees for every car that enters the Tahoe Basin and possibly Truckee as well.
At the moment, the fees are broken down into two categories: the day-use category, which would charge tourists $4.10 a car; and the commuter category, which would charge commuters $1.06 per car. There is also the potential for a local residents option, which would charge permanent Tahoe residents approximately $7 per month. TTD states that it would then use the revenue from these fees to increase public transportation and construct more transportation infrastructure.
The proposed One Tahoe plan has certainly received its fair share of criticism. At the city council meeting yesterday, a number of Tahoe residents voiced their opposition against the initiative and suggested that locals and commuters should be exempted from the fee. The plan was only presented yesterday and as such, Lake Tahoe City Council did not take action.
The One Tahoe initiative has a long road ahead before any concrete action will occur. Currently, the soonest that this plan could be implemented is in 2023. Before then, the TTD must receive bi-state approval from both Nevada and California state-legislatures, as well as overturn a current ban on fees in the Tahoe Basin area.
While the TTD's intentions may be good, the implementation of fees will undoubtedly prove controversial in the Lake Tahoe community. This is an on-going proposal with updates to come.