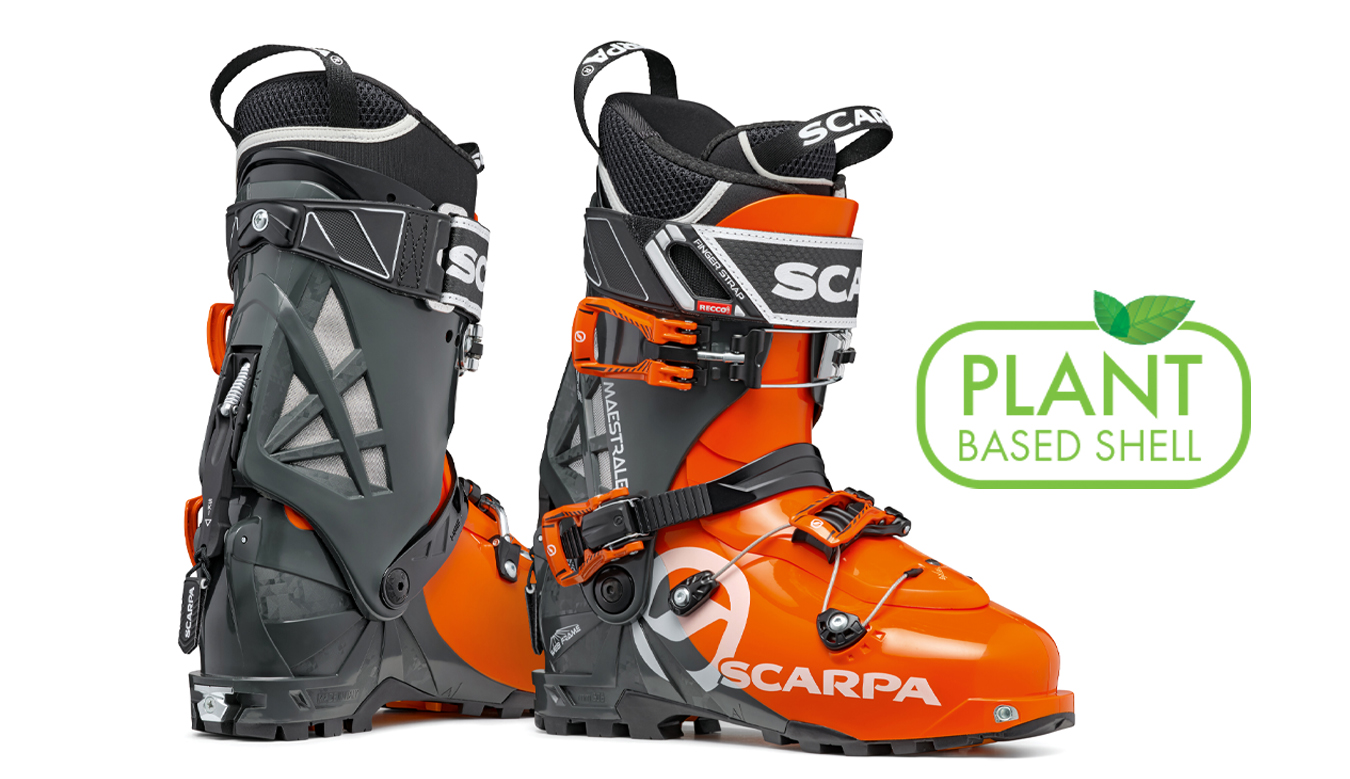 Passionate about skiing, passionate about performance, passionate about boot-making, passionate about sustainability. Northern Italy's family-owned and operated SCARPA has been a leader in the boot-making world since the late 1930s, bringing alpinism within reach to those who search for it and providing them with the best performance equipment available. Responsible for not just a revolution in technical boots for skiers across the globe, SCARPA is a leader in environmental stewardship with their creation of planet-friendly products, a focus on sustainability, the protection of our public lands, and a determination to protect the climate and natural environment through conservation.
Many of this year's ski boots built by SCARPA have been updated with a planet-friendly construction to perform better on the slopes with sustainability in mind. From the raw materials to the entire lifecycle of the product, the goal is to always improve the environmental and social sustainability profile of everything they create and sell. Classics ski boots from the Maestrale and Gea lines and also the telemark T2 Eco series are now built with a core focus on sustainability alongside performance.
This season you'll see a new logo showcasing boots that are built "Planet Friendly." The Maestrale and Gea are built with Pebax® Rnew: a sustainable, plant-based material – in both the Lambda Frame shell and Thor cuff while still providing high torsional rigidity, air ventilation, and 60-degree range of motion. Pebax® Rnew is made from 65% renewable resources, specifically Castor Bean oil. This material delivers outstanding backcountry performance while letting you ski a little lighter on the planet, in comparison to traditional boots made from petroleum. In addition, this renewable material saves 32% of CO2 compared to conventional materials.
The stiffer versions of these boots, the Maestrale RS and  Gea RS come equipped with a Grilamid® Lambda Frame and Thor Cuff, a simple and clean cuff design with areas of varied thickness for a combination of higher performance and light weight. The Thor Cuff is built from Grilamid® BIO, a new castor-oil-based plastic and guarantees a significant reduction in C02 emissions while maintaining its core properties of rigidity, elasticity, and strength. High performance, light weight, and sustainable
"We believe strongly in our responsibility to operate in a sustainable and ethical manner, and our journey of continuous improvement is well under way." -SCARPA
In an effort to continually push forward with environmental sustainability, SCARPA announced a new partnership with the industry leader in the fight on global climate change, Protect Our Winters. For every pair of planet-friendly ski boots purchased, SCARPA will donate $1 to POW. This partnership works alongside SCARPA's Green Ambassador program where 16 Sustainability Ambassadors are employed by SCARPA to work within every department and can be consulted by staff seeking information and advice on current and future sustainability.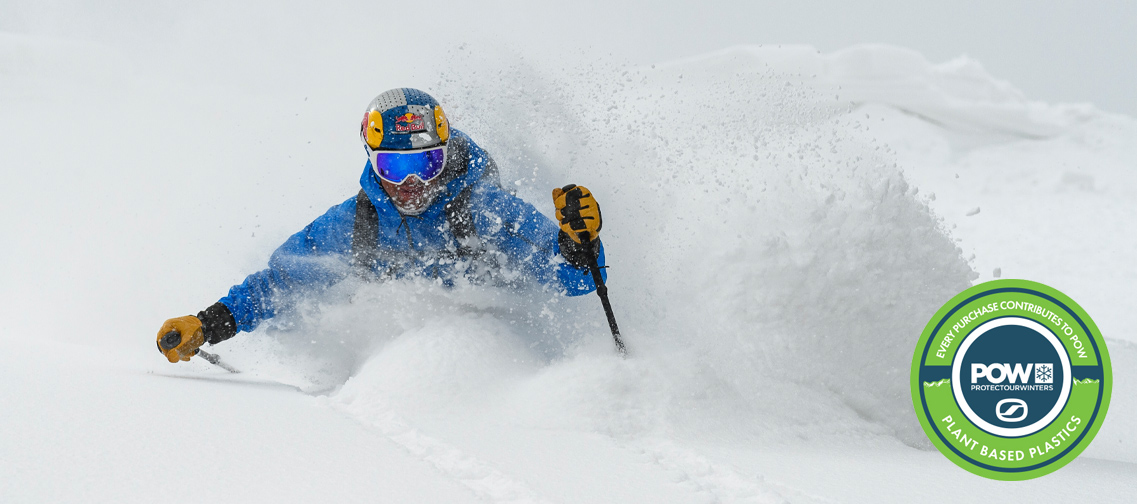 SCARPA leads the industry throughout the entire process from product development all the way through the production line. Owning 85% of their factories encourages the full integration of the production chain and allows precise and direct control over the social and environmental practices SCARPA uses in their production. 90% of these factories and the materials used are created in Europe, falling under highly advanced regulatory criteria with high expectations on environmental sustainability. The photovoltaic systems that have been installed on the company's buildings have been producing approximately 400,000 kWh of energy, this is the equivalent of saving 320 tons of C02 emissions per year.
"To perform means to give shape to one's dreams, whatever they may be, and to do it in the best way possible, with maximum safety and the maximum respect." -SCARPA
The new eco products from SCARPA still maintain the performance and reliability that their customers have come to trust and demand, while now being sensitive to the environment. From the innovative technologies and processes, biodegradable and plant-based materials, environmentally friendly production facilities, recycled paper packaging, and non-polluting water-based adhesives, SCARPA is at the forefront of sustainable products and production processes in the outdoor gear market.
As humans living on earth, our idea of performance must now embrace a broader philosophy, one not just on athletic results, but by being the best version of oneself, or one's product, in every setting. This is how SCARPA lives.