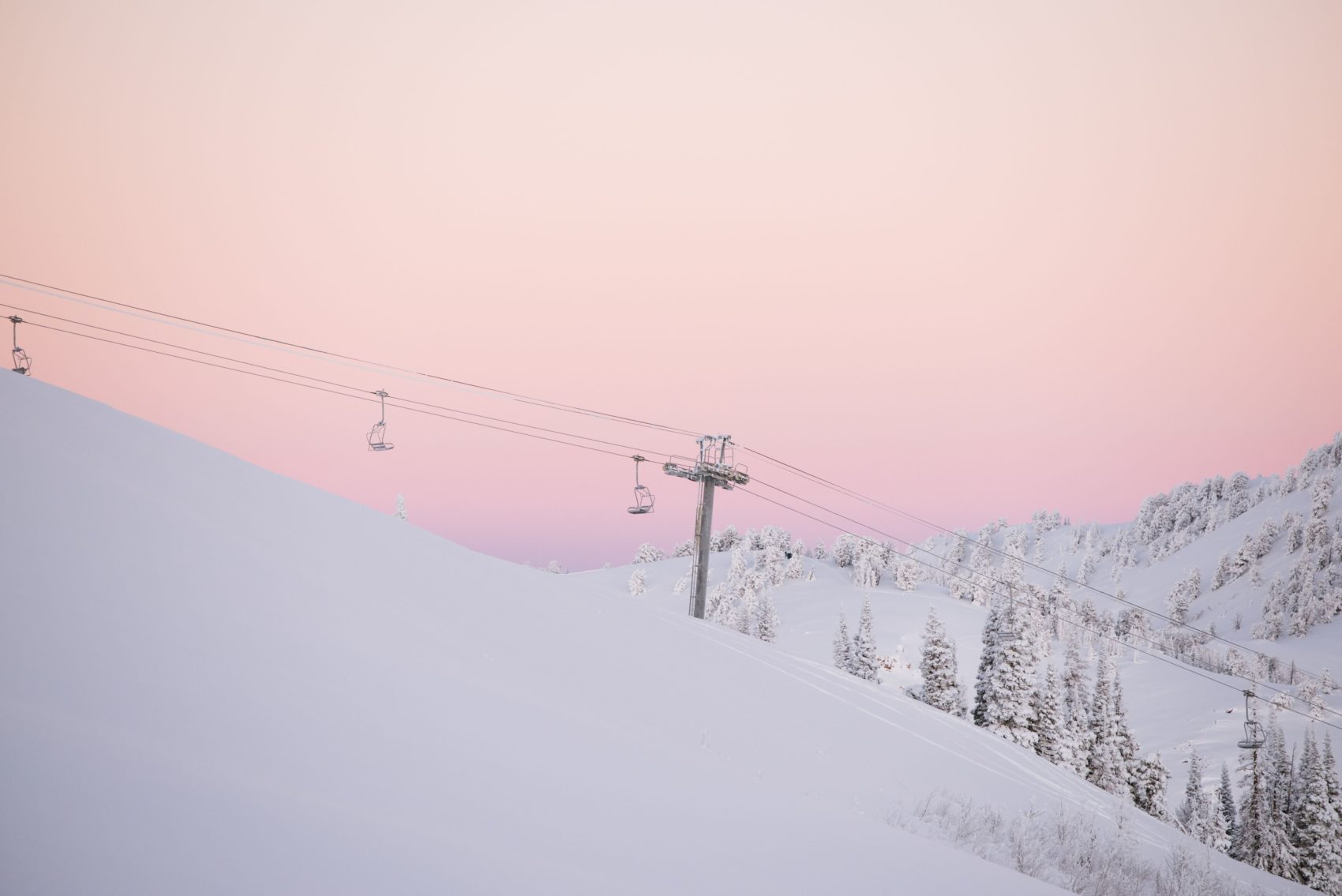 Powder Mountain Resort, UT is excited to announce Sundown and Timberline Lifts will begin turning tomorrow morning, November 30th, for the 2019/20 winter season. Known locally as Pow Mow, the resort prides itself on providing a 100% natural snow skiing experience. As soon as additional snow covers the mountain's 8,464 acres, the Powder Mountain Resort operations team will open more terrain. Please stay tuned to powdermountain.com and all social media outlets for up-to-date info.
This Saturday, Sundown and Timberline Lifts will open for regular operations at 9 am. The Sundown area will be open from 9 am to 9 pm daily. Lucky Slice Pizza will be tossing New York Style pizza and an assortment of drinks and snacks will be available for purchase at Sundown Lodge. The Timberline Lodge and Powder Keg will also offer an assortment of delicious food and refreshments. Season pass pictures and pick-ups will be available at Timberline Lodge beginning, Saturday, November 30th, from 9 am to 4:00 pm daily.
Day tickets will be discounted 40% and will increase as more lifts and terrain open. The Sundown area will have Confidence Run, Deadhorse Run and the lower portion of the Sundown Terrain Park groomed, including three to five features set up. The Timberline area will have Drifter Run groomed and all other runs will be ungroomed. UTA shuttle buses will begin operations on December 14th.
In remembrance of the loved ones Powder Mountain Resort lost last season, they have updated and added new trails including, Woody's World, Amy's 3 Mile, and Powder Hog. This year's Week of Giving will benefit non-profits chosen by the families of Powder Mountain's staff who lost their lives during last season. Save on day tickets and donate to charities during the week of December 16th.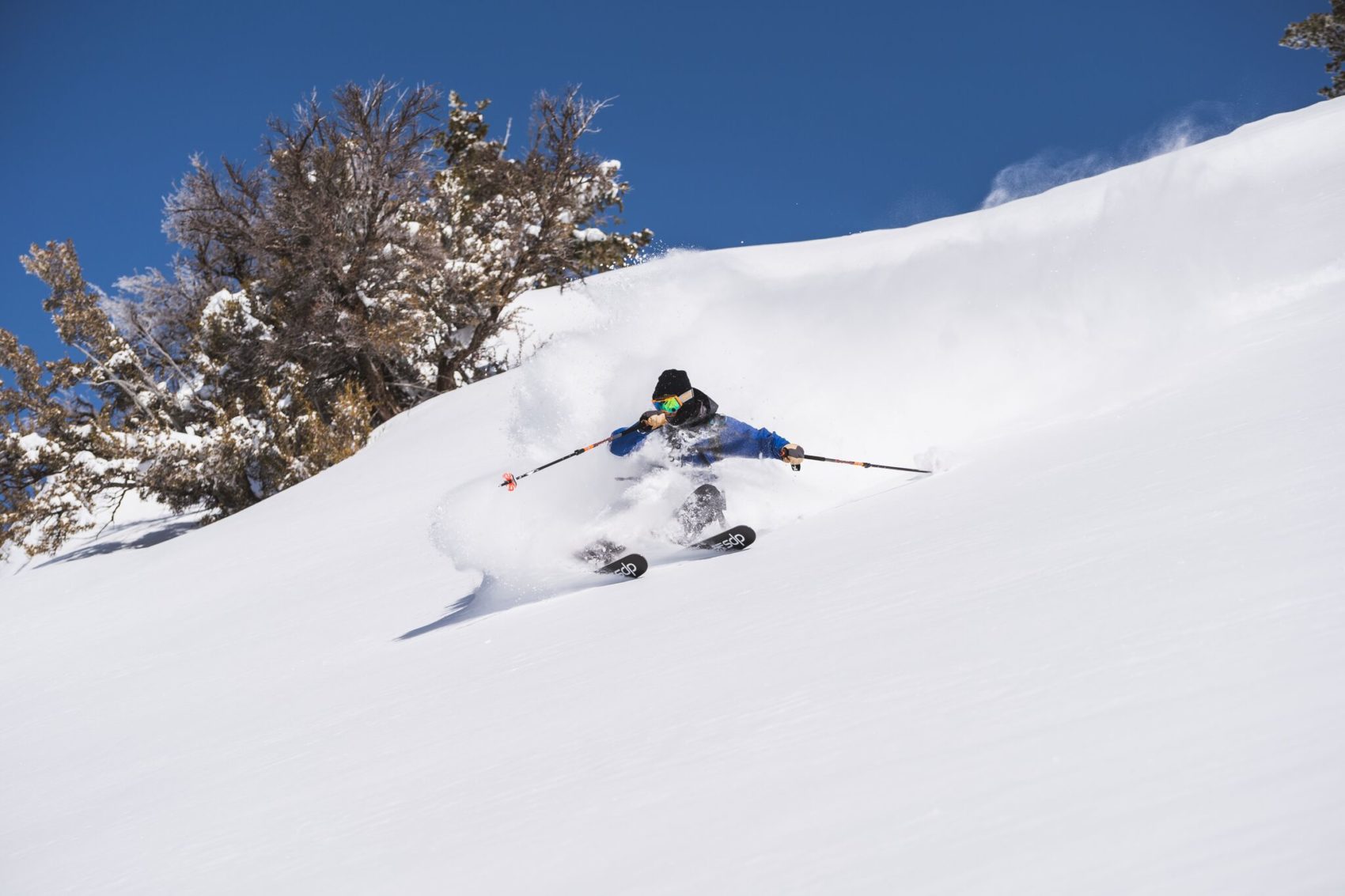 New for the 2019/20 winter season, Powder Mountain Getaways will be the exclusive lodging partner for Powder Mountain and off lift tickets with each lodging package. Powder Mountain Getaways will be offering ski accessible rental homes in the new Summit Powder Mountain neighborhoods. The Adventure Center and Snow Sports School will continue their partnership with the GoSnow app, providing guests the ability to book instructors or guides online via your phone, with the ability to rate their experience. The Snow Sports School will also be offering pop up clinics, women and youth-specific programs, and discounts via the app. Back for its second season, the First Time Ski or Snowboard Family discount saves $350 for a family lesson of 4 learning to ski or ride. The Powder Stash Card is also back to help skiers and snowboarders who missed out on season passes to receive discounts on day tickets. Starting at $99 the card includes a free lift ticket and saves the cardholder 20% per additional day ticket purchased.
Powder Mountain continues its commitment to be the most uncrowded major ski resort in North America by limiting ticket sales to 1,500 per day.
"Powder Mountain has always been a well-kept secret, known for wide-open terrain, an adventurous spirit and days of powder after a storm.  With more people discovering Pow Mow every year, we had to do something radically different to preserve the Pow Mow experience.  Restricting day tickets to 1,500 per day on 8,400 acres is a totally different model than the volume model we see becoming so common in today's ski industry and demonstrates our absolute commitment to Preserving the Pow!" said Mark Schroetel, General Manager of Powder Mountain Resort. "In a further effort to maintain the Pow Mow experience, we cap Season Pass sales at 3,000.  This is the first year we have sold out of passes prior to the season and highly encourage people to sign up for the waitlist to improve their chances of getting a pass next year" added Schroetel.