Powder Mountain, Utah (aka PowMow), is one of North America's largest ski resorts with over 8,000 acres. They pride themselves on the guest experience by limiting season passes and day ticket sales.
Now they look to bring that same experience to summer guests and mountain bikers as they transform into Dirt Mountain.
This summer is their inaugural season offering lift-accessed mountain biking. Currently, three downhill trails are covering over 10 miles of Wasatch "brown pow." It is all served from the 1,268-foot vertical Hidden Lake lift and is open Thursday through Sunday.
Not just a marketing gimmick
Dirt Mountain's name isn't just playing off its winter alias. There is a five-year plan to add over a dozen trails to build their network. The commitment to creating new terrain and experiences for mountain bike riders has just begun. Included will be beginner, intermediate, and advanced trails, as well as expert and pro lines.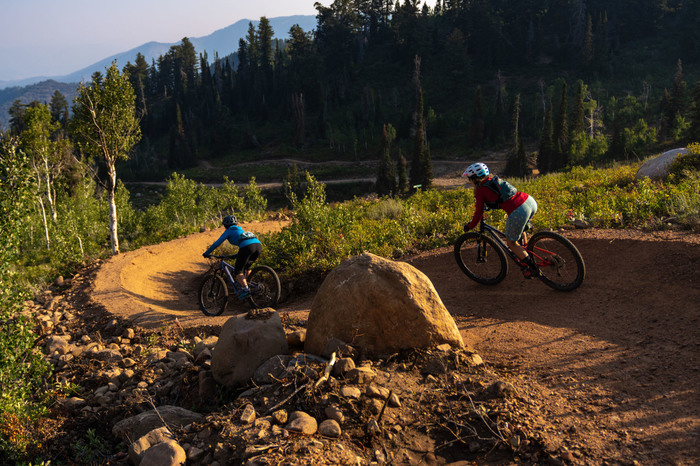 The new trails will be designed by the same person who designed the trails at Jackson Hole Mountain Resort in Wyoming. Also, the team includes a marketing manager, sports shop manager, and 15 other specialists to bring the premium mountain bike experience to life.
Gear and bikes are available to rent. If downhill biking isn't your thing, the resort has a plethora of cross-country trails that are free to explore.
The goal is to keep the mountain bike operations going until the snow starts falling. This will likely be late into the fall. The aim is to be crowned the title of "longest mountain bike season in Utah."
When your gravity-fueled day is over, don't forget to grab some tacos and beer at the Hidden Lake Lodge.