Brought to you by 10 Barrel Brewing Co.
Report from January 7, 2021
We can't stop here—this is powder country!
An hour-and-fifteen-minute drive north from the Salty City and you'll find yourself cleared of any sort of fear and loathing that Valley Life has tried to instill inside of you. 
Up here at Powder Mountain, it's just you, the snow, and the aspen trees.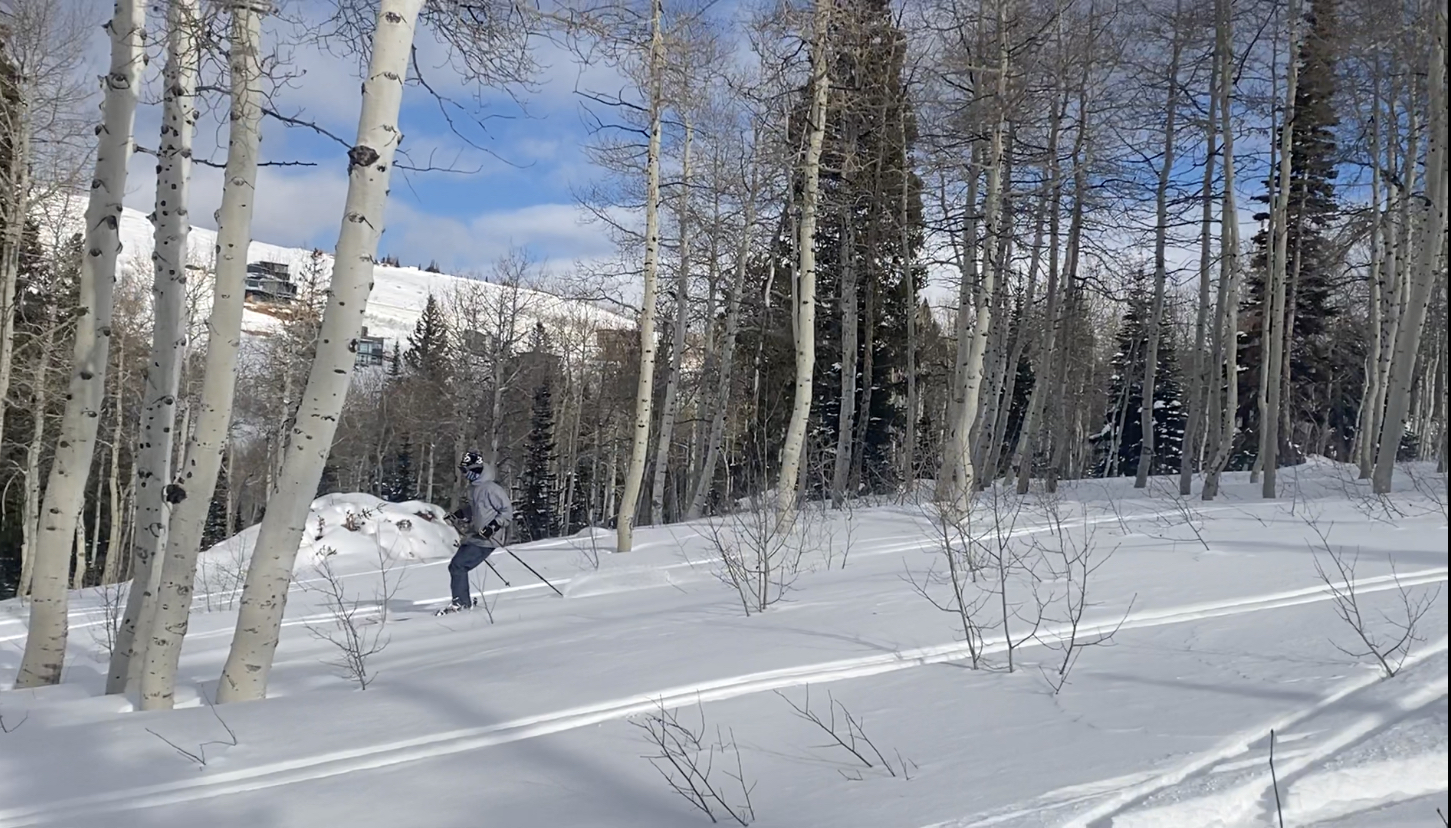 They say you should always arrive on time for business meetings. So I showed up at a ripe 2 pm to get my shred on with a couple of buddies from the city who had already been skiing the whole day.
While I was 'not skiing' this morning, they were gathering intel, doing reconnaissance work on where the good stuff was to ski today. And they did a superb job because when I got to the HIdden Lake base area they knew exactly where to take me.
Time to get to work.
And by 'work' I mean skiing mellow powder laps in the aspen trees, ripping the occasional groomer, enjoying Powder's incredibly scenic vistas, and hitting a small kicker here and there.
After getting off from the top of the Village Chair, we took a traverse on the skier's left side of the hill over to Vern's bowl only to find low-angle powder goodness waiting for us.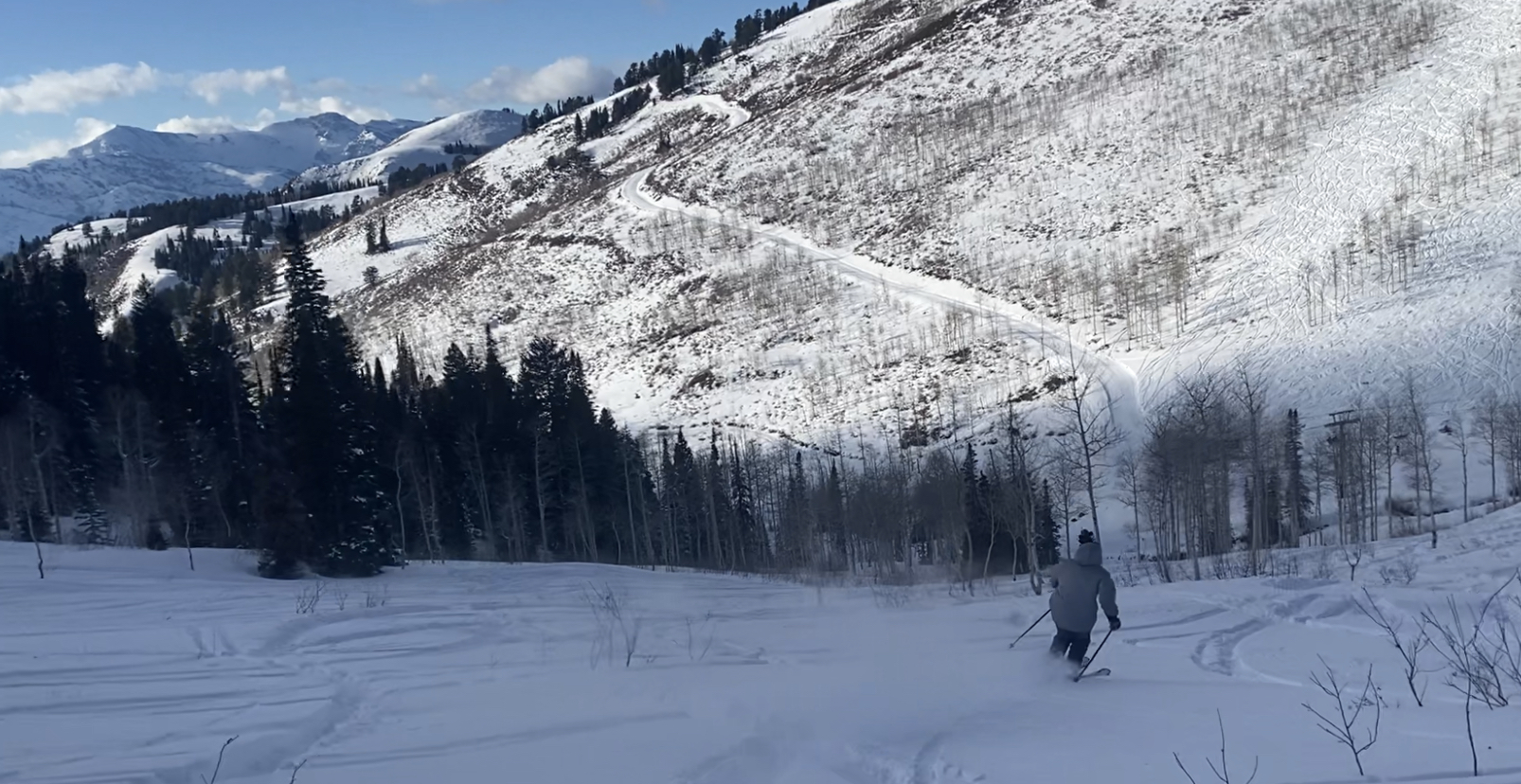 Vern's wasn't very steep but the tracks in it were spaced out and few so we took big advantage of that.
The snow here was soft and smooth and also heavy/grabby in spots—but it was still powder skiing!
Shaded zones in the trees were where the money was at, and much of Powder Mountain's terrain is pretty friendly anywho, void of serious base-damaging rocks or terrain hazards. 
Jacob showed us the way, ripping the wide-open bowl like it was his while his buddy Zeb and I slashed around and bushwacked in the adjacent aspen trees.
Pow Mow has delectable tree skiing, with perfectly spaced out, beautiful stands of aspen trees scattered around the massive mountain.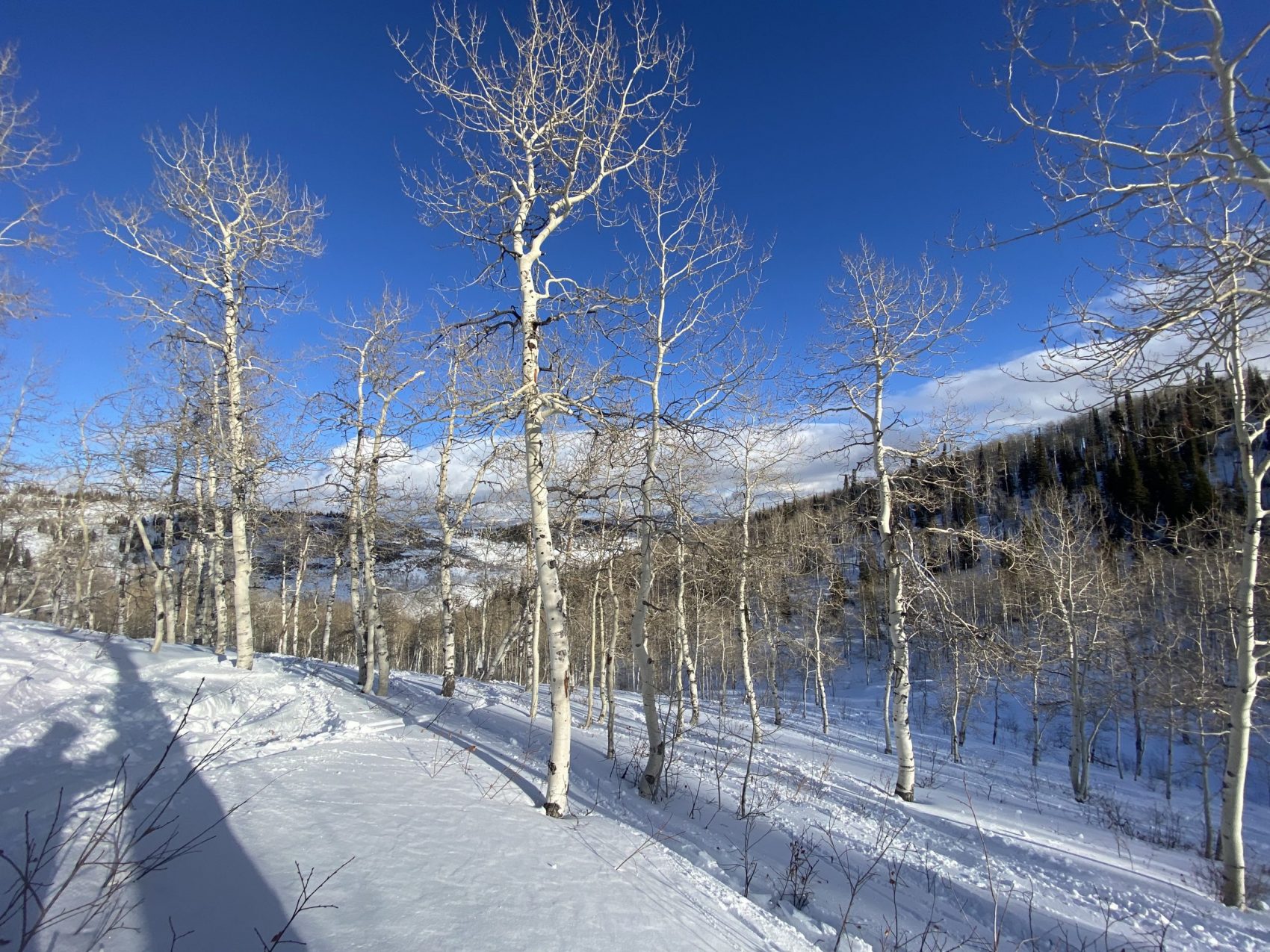 With 8,464 acres, Powder Mountain is the largest ski resort in the US by skiable acreage.
The resort has 154 trails, nine lifts, and two terrain parks.
It's so easy to get lost here but you're not sad about it when you are.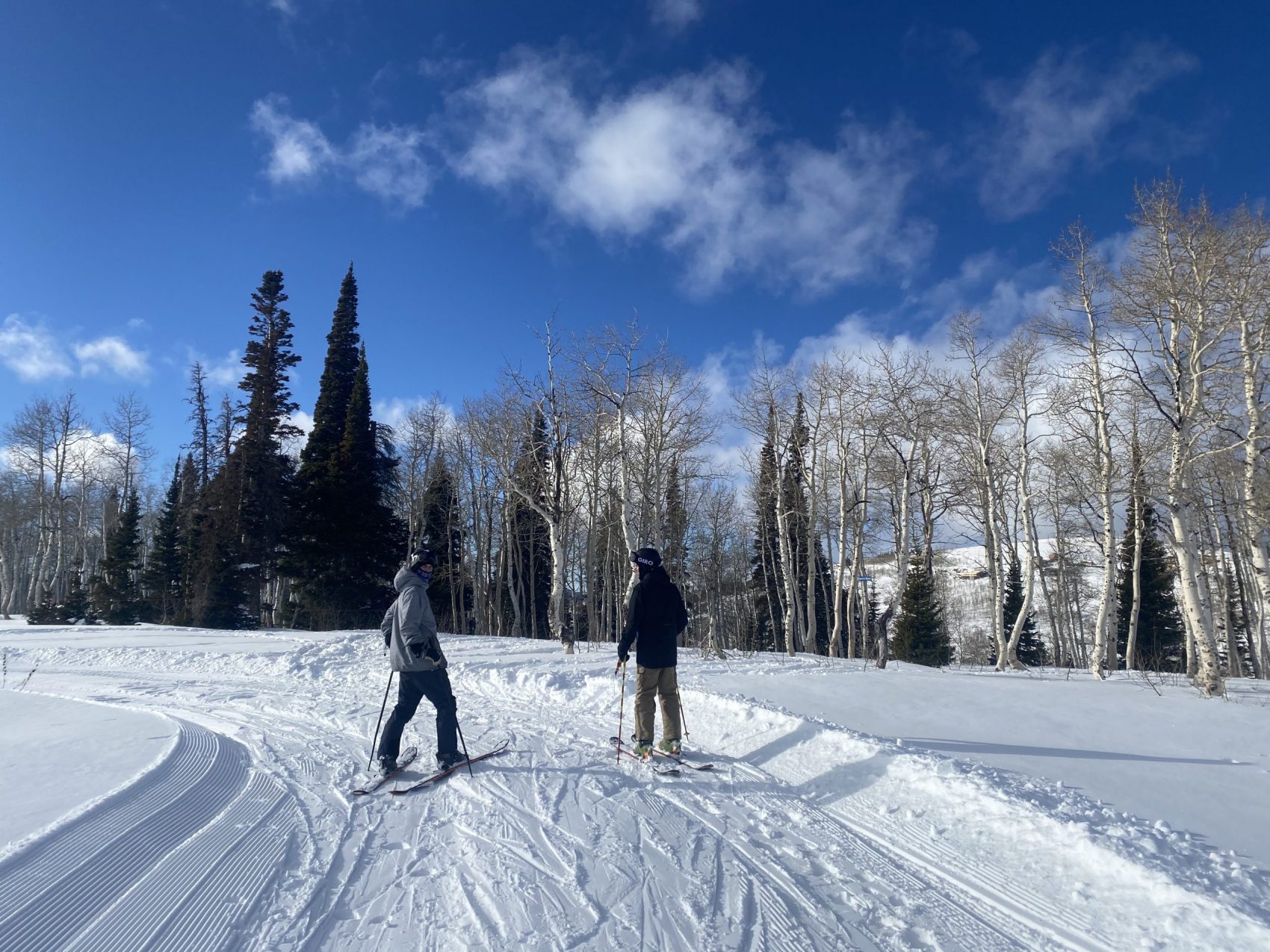 Because this place is giant, beautiful, and deserted!
Everywhere we skied off-piste we saw no other skiers. Mind you, it's a weekday afternoon, but Pow Mow is still always a refreshing change from the rat race found at some of Utah's other ski areas.
Mary's Chair opened for the first time this season today, so after a few laps in Vern's we took a playful and soft line through the trees to get there.
By now the sun was starting to set and the day was winding down so we squeezed in a couple more tree laps off of Hidden Lake Express.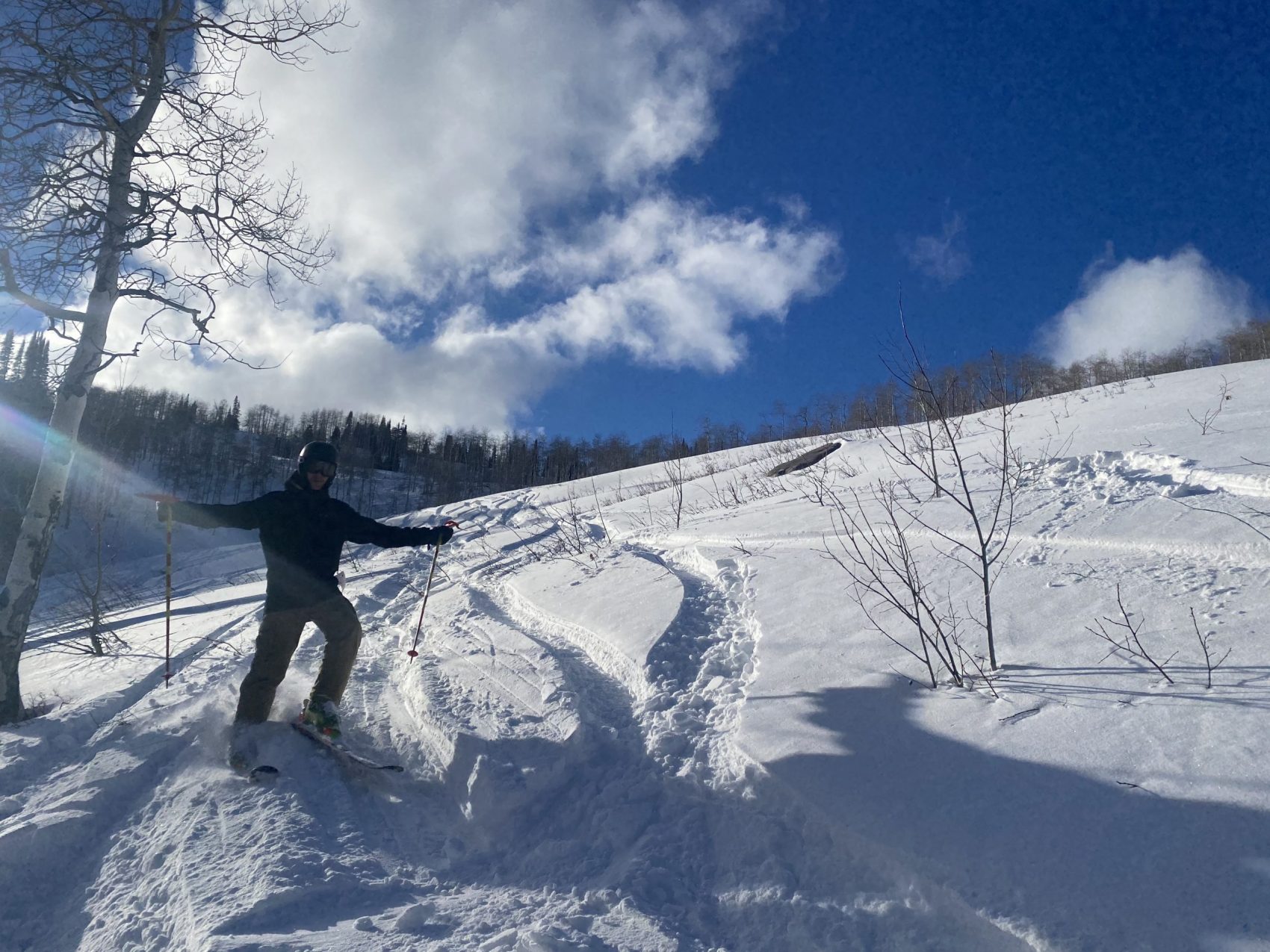 The snow in a lot of spots today was heavy—especially the stuff that was getting hit by the sun.
But in other shaded spots in the trees it was pretty good.
My favorite turns of the day were found in the trees between Sunrise and East 40 because they were in soft, shaded snow—they were untracked—and they were on terrain steep enough to have some real fun with.
And there was hardly a soul in sight.
Snow Numbers 

Weather Forecast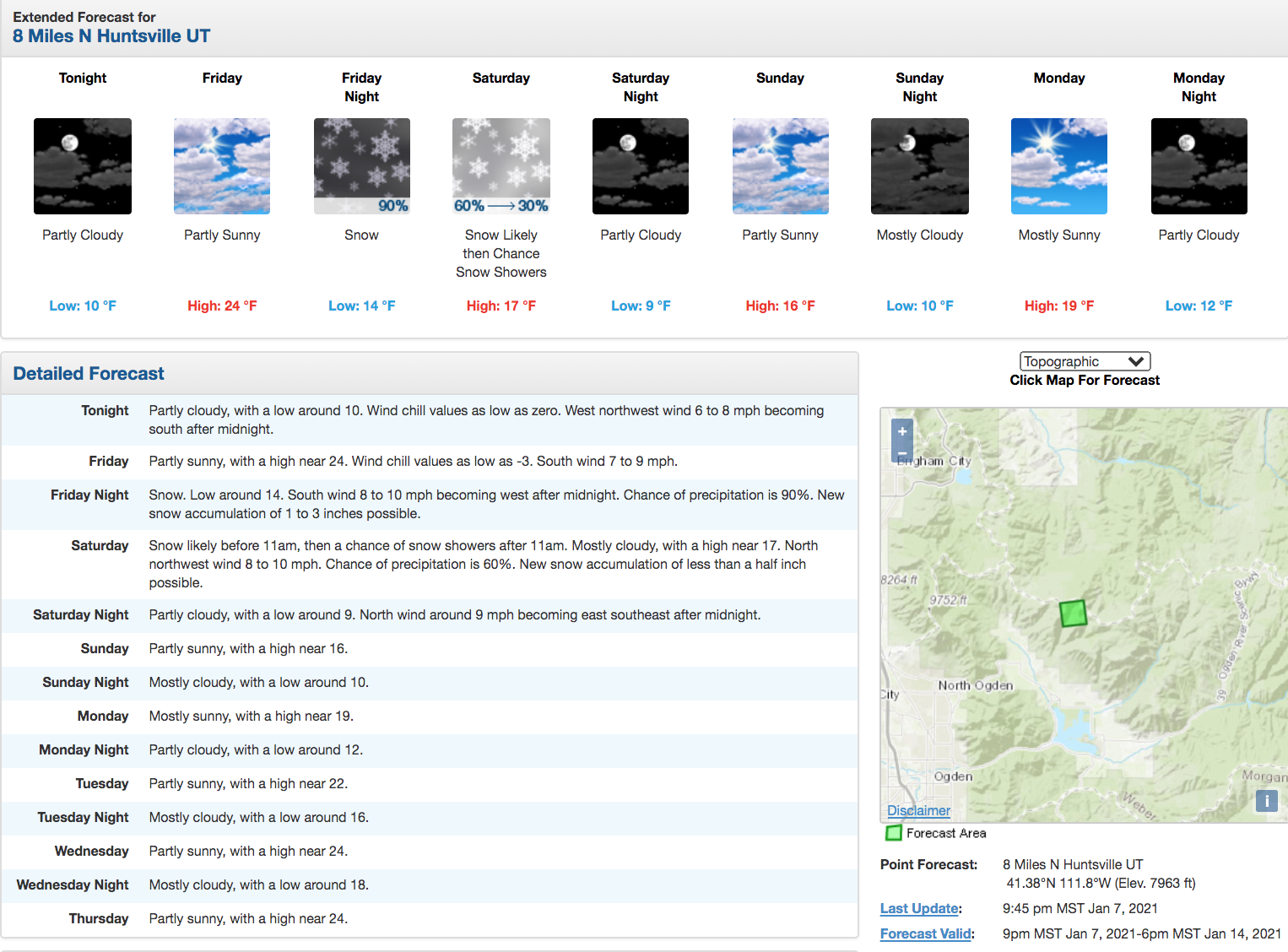 Trail Map
Photos