Brought to you by 10 Barrel Brewing
Report from Thursday, January 14, 2021
There's always good turns hiding somewhere at Pow Mow. 
I got up there at mid-day and went hunting. 
Conditions in the Wasatch recently have been dry and the snow in a lot of spots has been anything but soft—but I wasn't disappointed with the turns I found here today.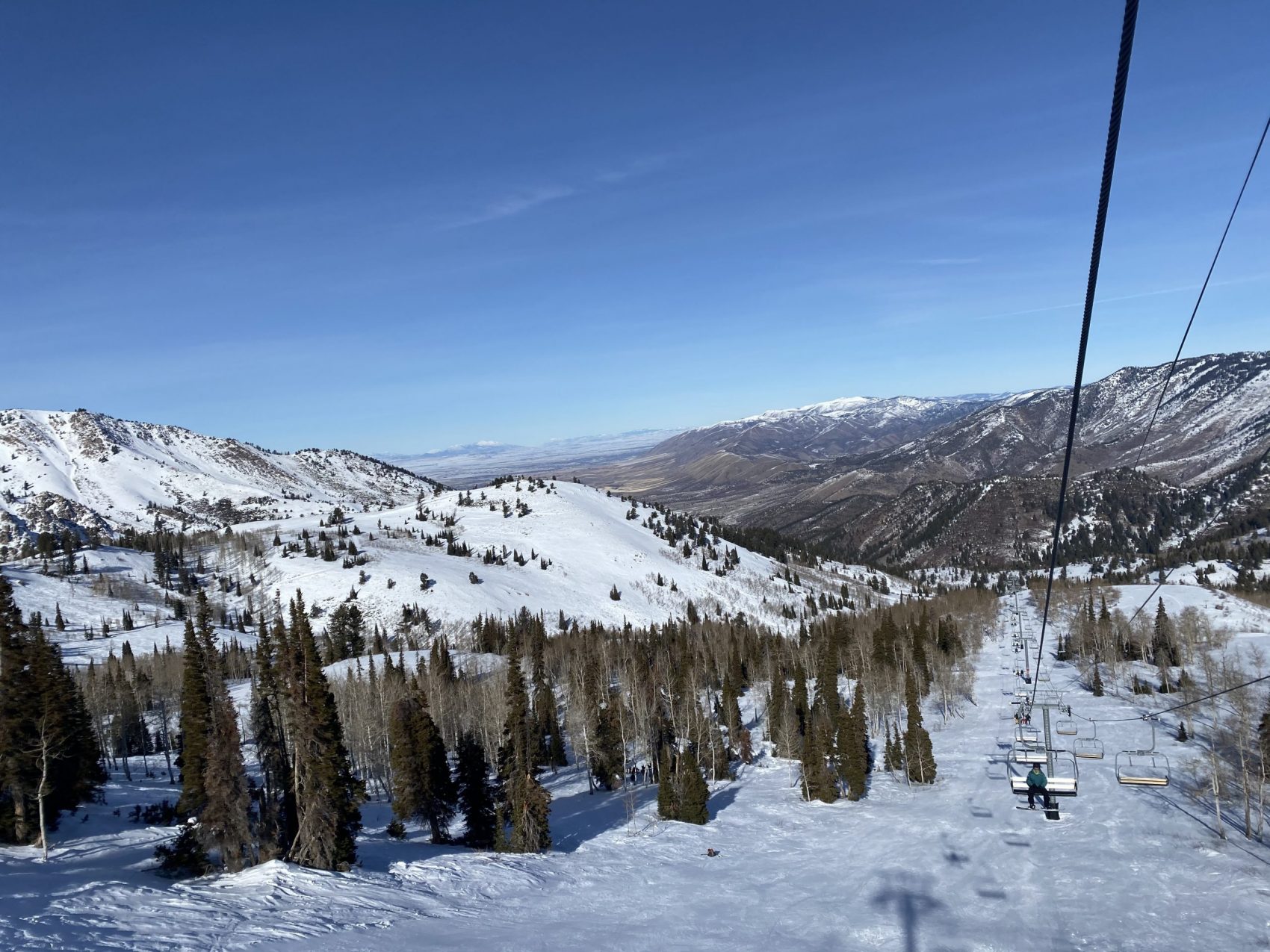 You just had to know where to look.
I showed up, took the Timberline chair to link up to Hidden Lake Express, and kept my head on a swivel for soft spots as I rode up the chair. 
Powder's chairlifts aren't the quickest in the West but they sure are pretty and give you a lot of time for peaceful self-reflection.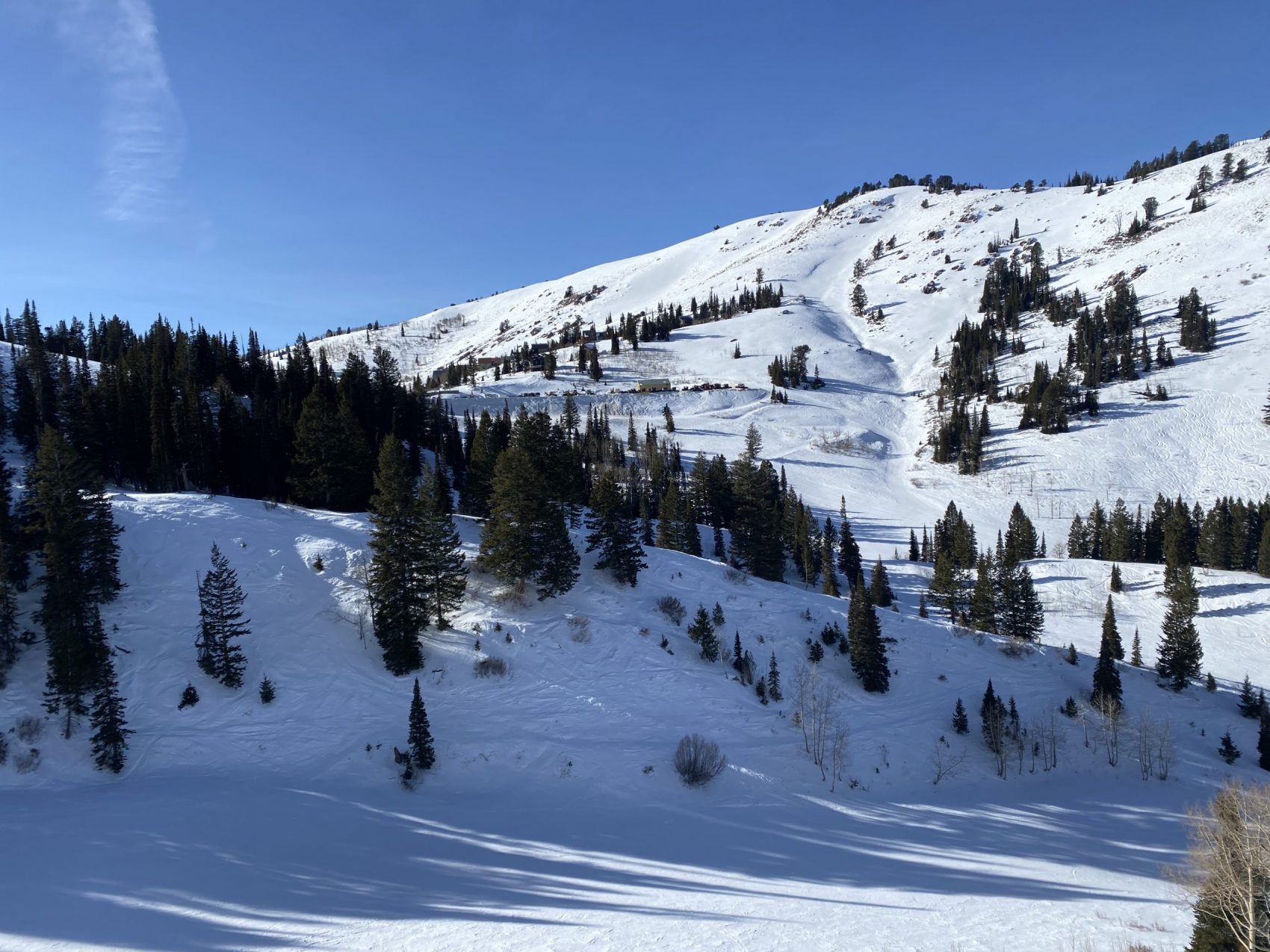 It was sunny, bluebird, and in the high twenties—it was just a plain lovely day. 
The groomers were firm and fast; but east-facing, tree skiing terrain that you had to traverse to looked creamy.
So I went traversing.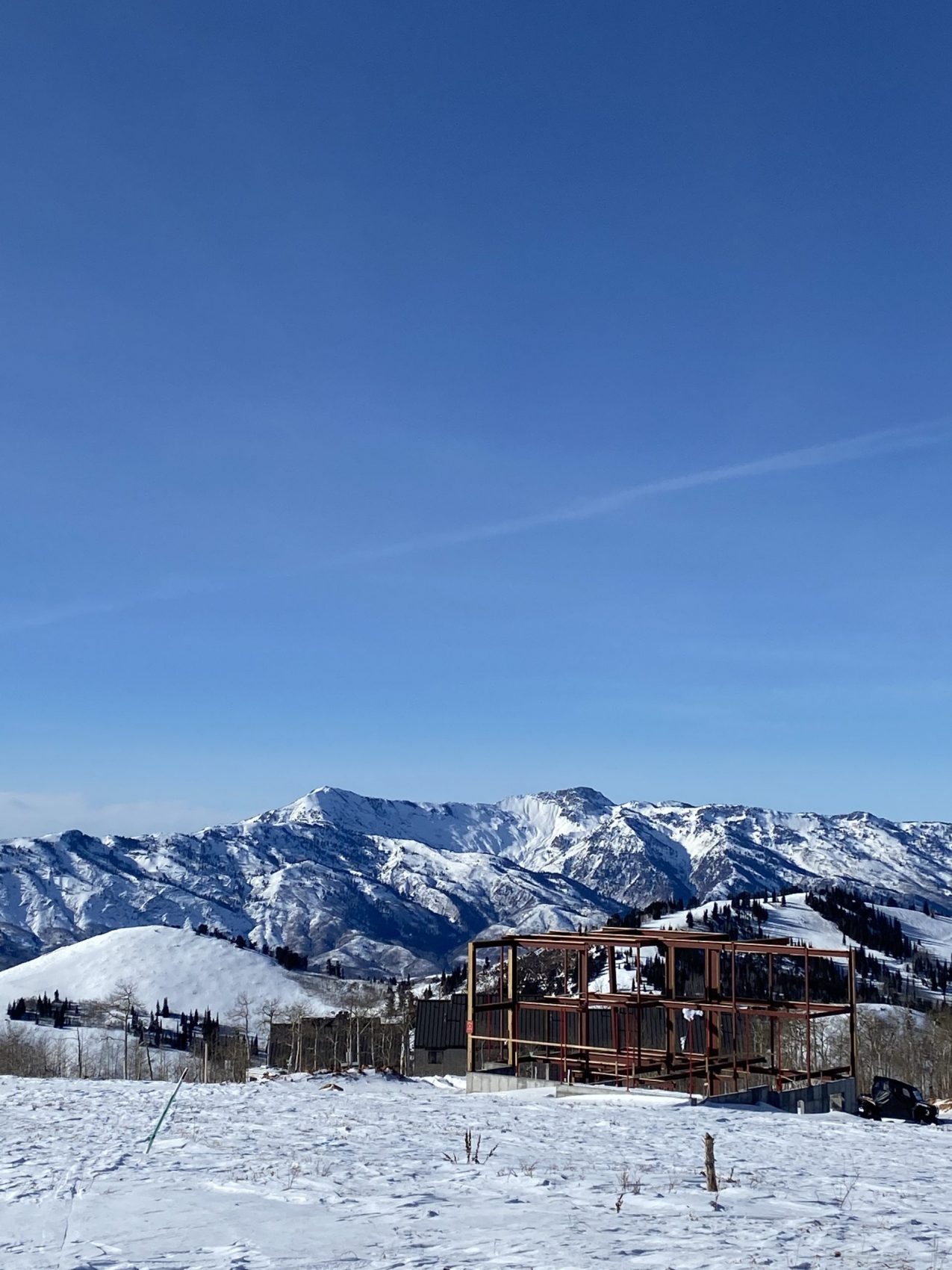 I started skiing directly skier's left of the top of Timberline towards Hidden Lake and found some soft, shaded snow in the trees not too far down the hill on a run called "Bob's Knob."
I had it all to myself as I ripped through the trees, finding suave and fun snow in between aspen trees. 
The snow was soft, sugary, and fun.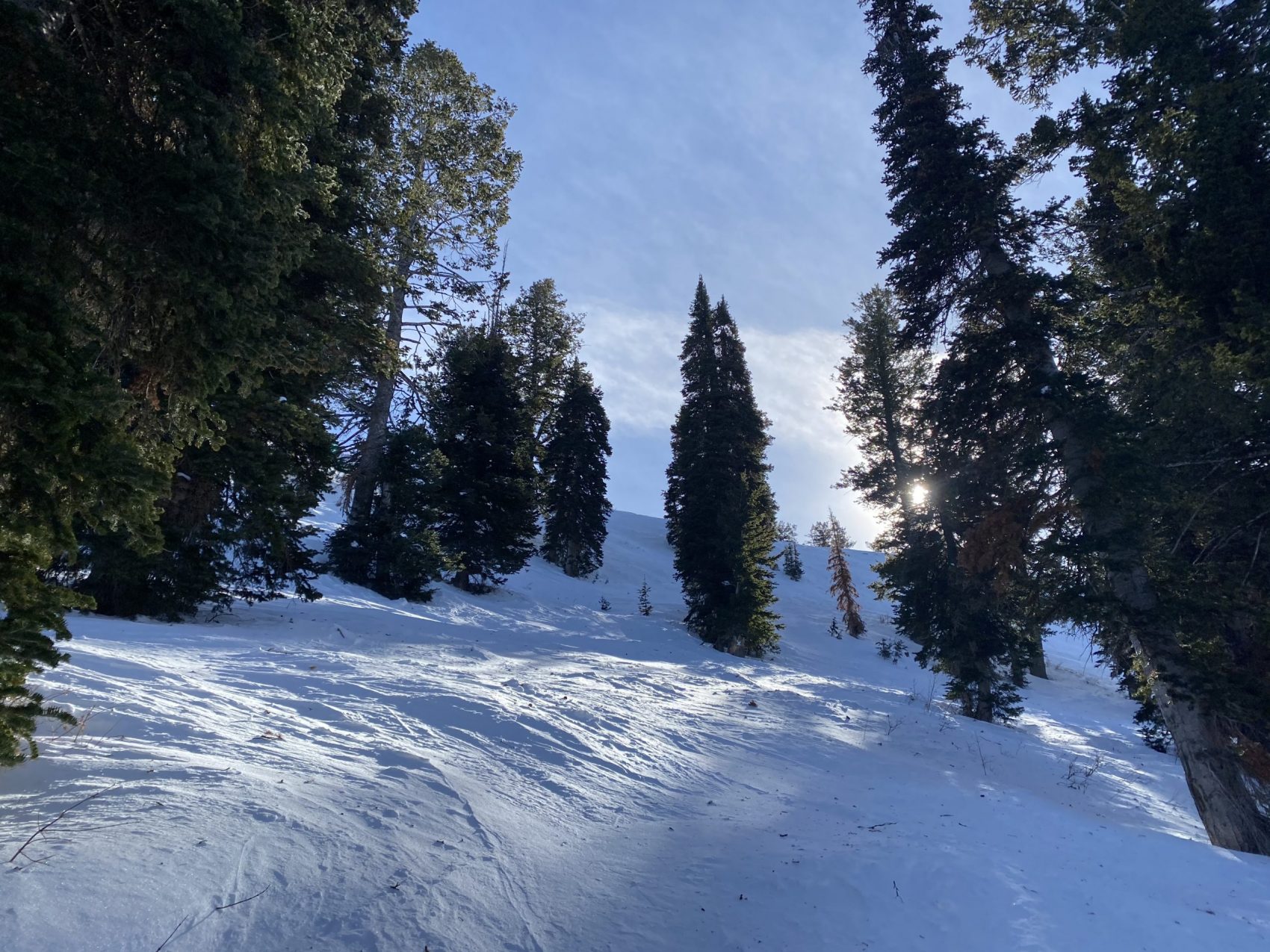 Then I went exploring off the skier's right side of Timberline in the trees on "Exterminator."
Again, the shaded spots held fast, fun, and sugary snow that ripped softly and playfully—and there wasn't anybody around anywhere I went. 
Not even one other person. 
I took a few fast laps through the trees and popped fallen over trees and rocks into surprisingly forgiving landings. 
Skiing in the aspen trees by yourself at Powder Mountain is as zen as it gets. 
The snow was better than I thought, but I feel like it always is a Pow Mow if you can find the fun pockets of smoothness. 
And they're always there—somewhere. 
Snow Numbers

Forecast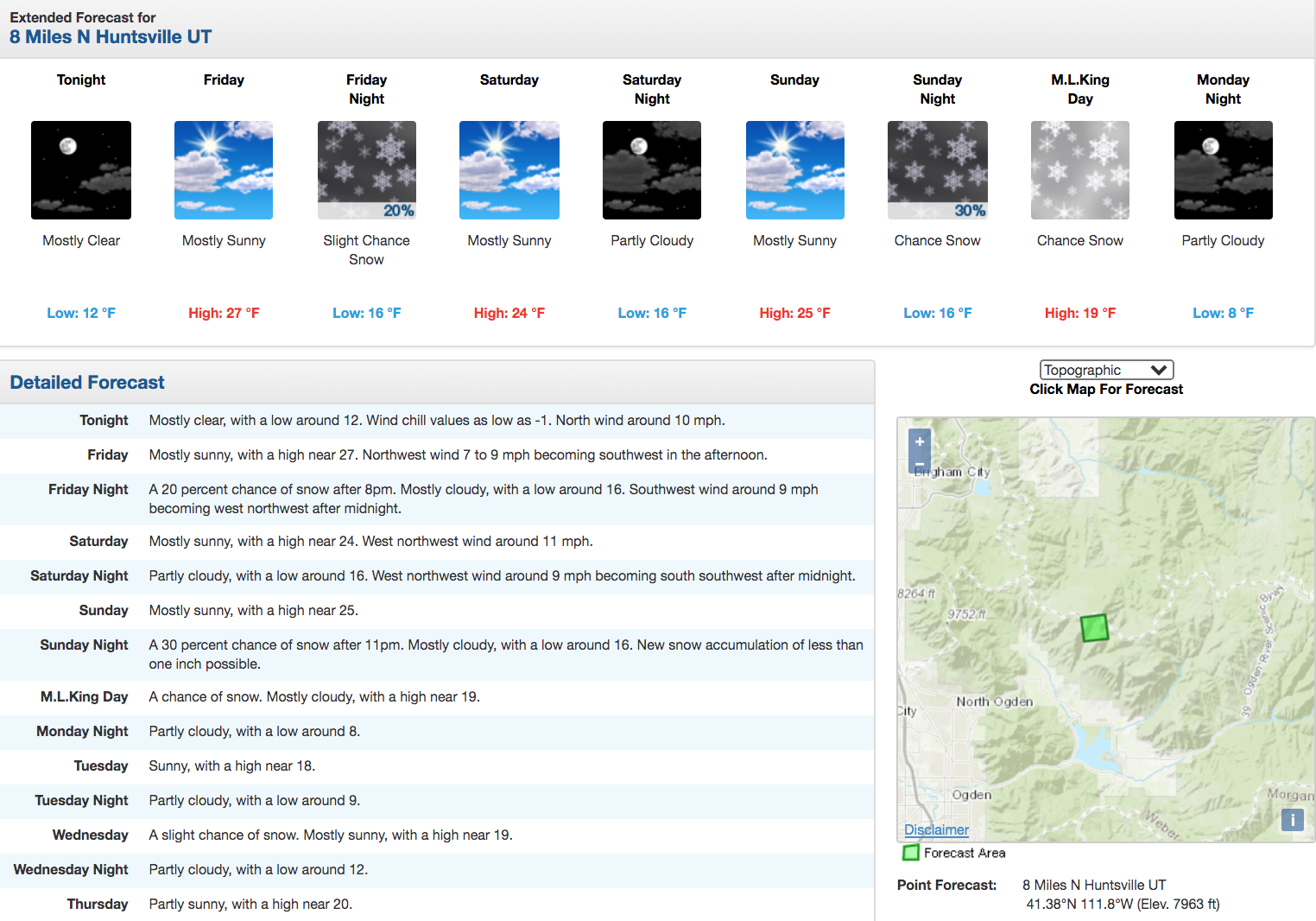 Photos