Report from Saturday, January 21, 2023
Several days after the last storm and the snow was still excellent at Powder Mountain today.
We rolled up around 11 on a Saturday and parking was a breeze.
It was sunny, clear, and bone-chillingly crisp.
I headed straight for the Lightning Ridge snowcat.
There's nothing like the smell of diesel in the morning.
At the top of Lightning Ridge, I threw on my touring skins and went for a stroll up James Peak.
20 minutes later I was at the summit with phenomenal views of the Northern Wasatch.
The Wellsvilles to the north, Mt Willard to the West, Mt Naomi in the far distance…
It was absolutely gorgeous, bluebird day.
I spotted a line on the far skier's left of the peak that Marketing Director JP had informed me about and went there.
I transitioned, waited for some low-hanging clouds to move past, and just breathed…
Dropping in the snow was soft and smooth.
It felt like fast velvet and made wide turns down the face at elevated speeds.
It was great powder top to bottom!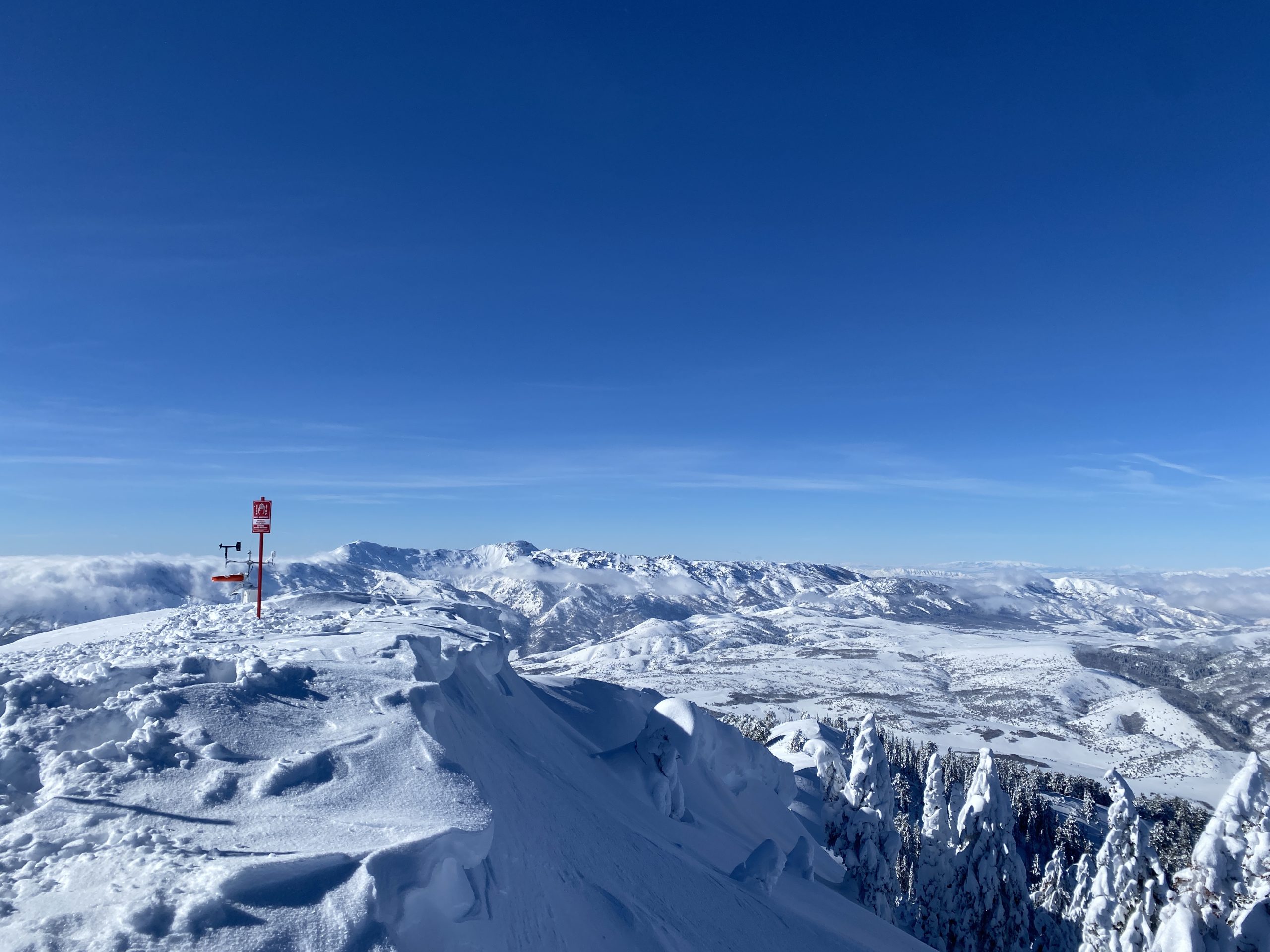 From there I skied down to Paradise, met up with the girls, grabbed a beer and Bri, and took off to the other side of the resort to hit the other cat:
Rain Tree.
We boarded the Rain Tree snowcat in the belly of Cobabe Canyon which shuttled us up to a variety of stash spots.
Here the snow was protected, fresh, and light.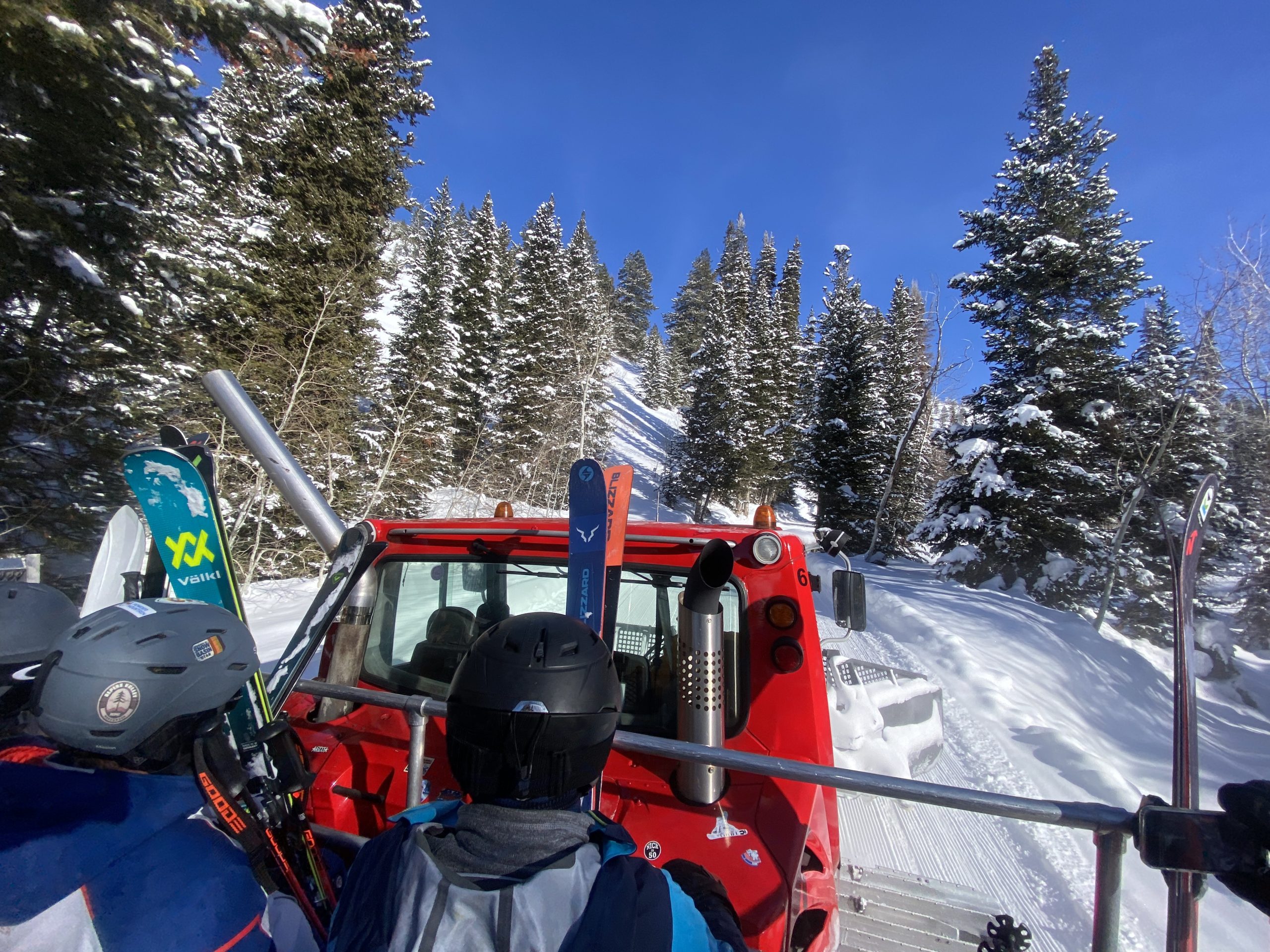 Bri and I made fast, tight turns through an aspen grove.
It delightfully shot us out into a low-angle powder field.
Big smiles.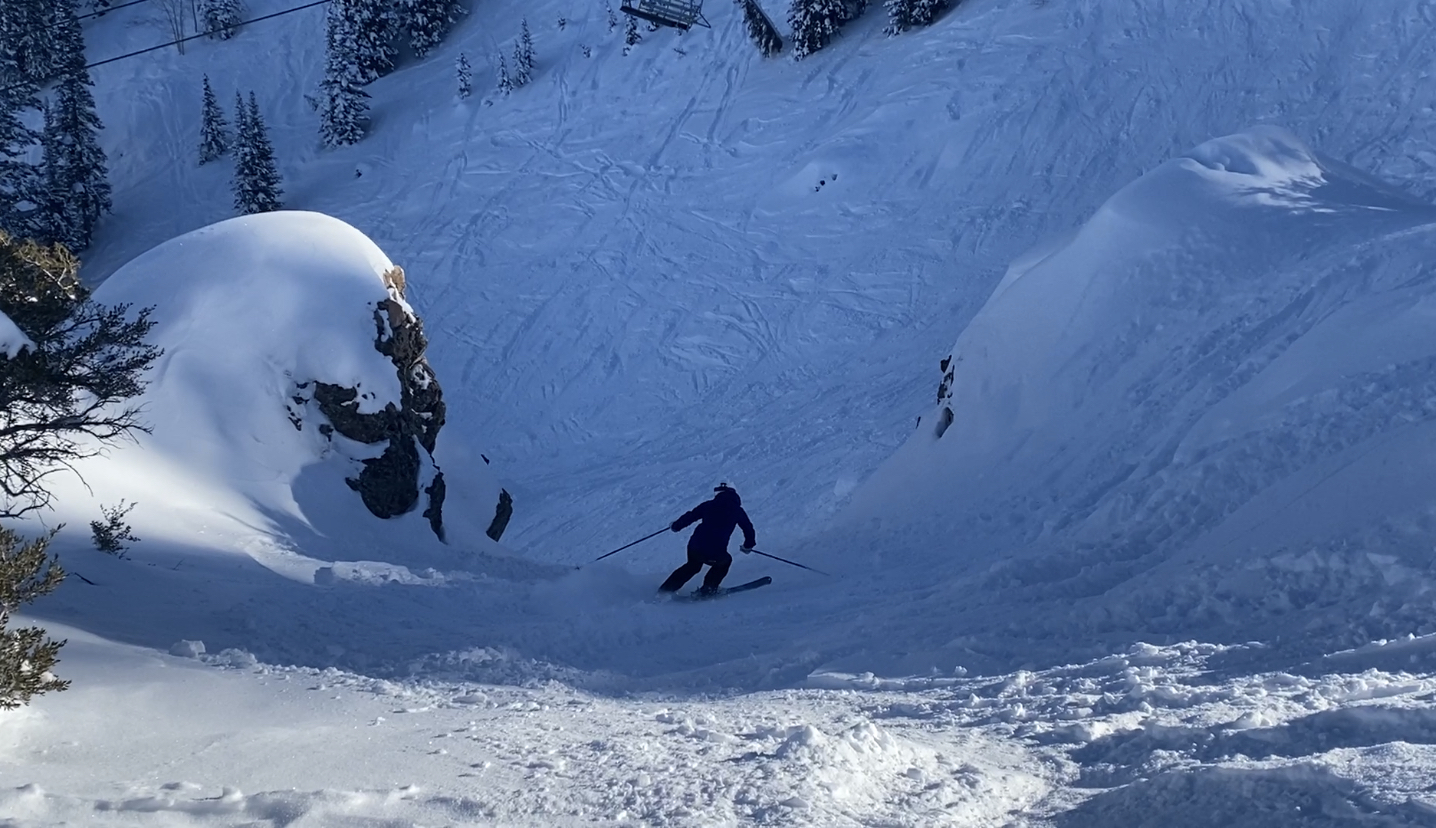 From then on we lapped Paradise, sending the steep chutelettes that run under the chair.
I couldn't think of a better way to cap the day.
Although today was sunny it stayed cold, preserving the snow for the days to come.
With more snow on the forecast Sunday into Monday, it's going to be another good week in the Wasatch on top of an already impeccable season.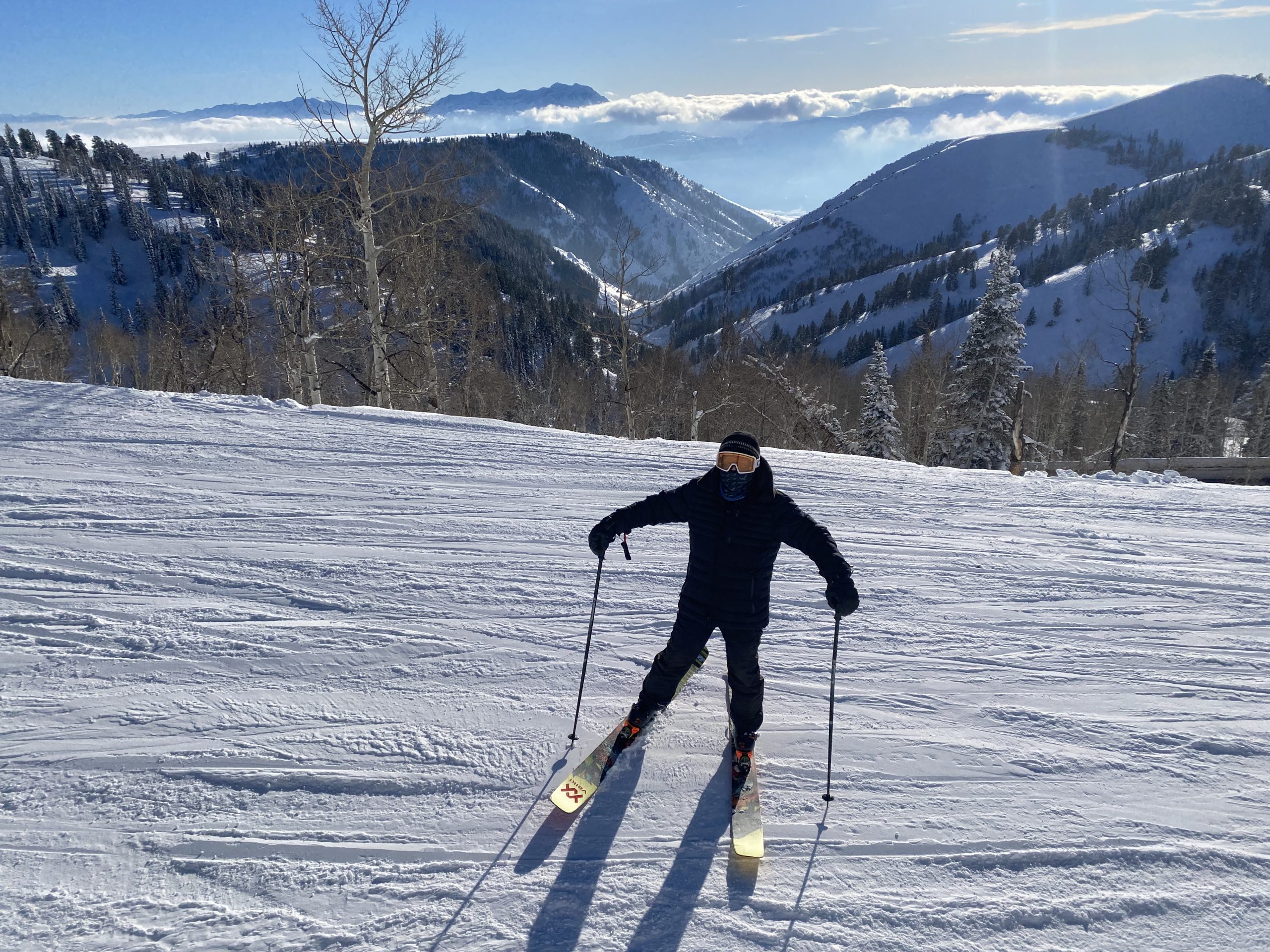 Snow Numbers
Weather
Photos