Brought to you by 10 Barrel Brewing
Report from Saturday, March 13, 2021
Deep in the gusty, low-visibility mist that howled at Powder Mountain yesterday did we find ourselves—and some decent snow. 
At 10 am we went for a walk up the cat track to Lightning Ridge. The wind was howling and the skies were gray.
Light snow was falling and there wasn't a soul outside of our party's insight. Even the snowcats were empty, with only their solemn, ghost chauffers perpetually making laps up and down the ominous mountainside.
We were wary but not spooked.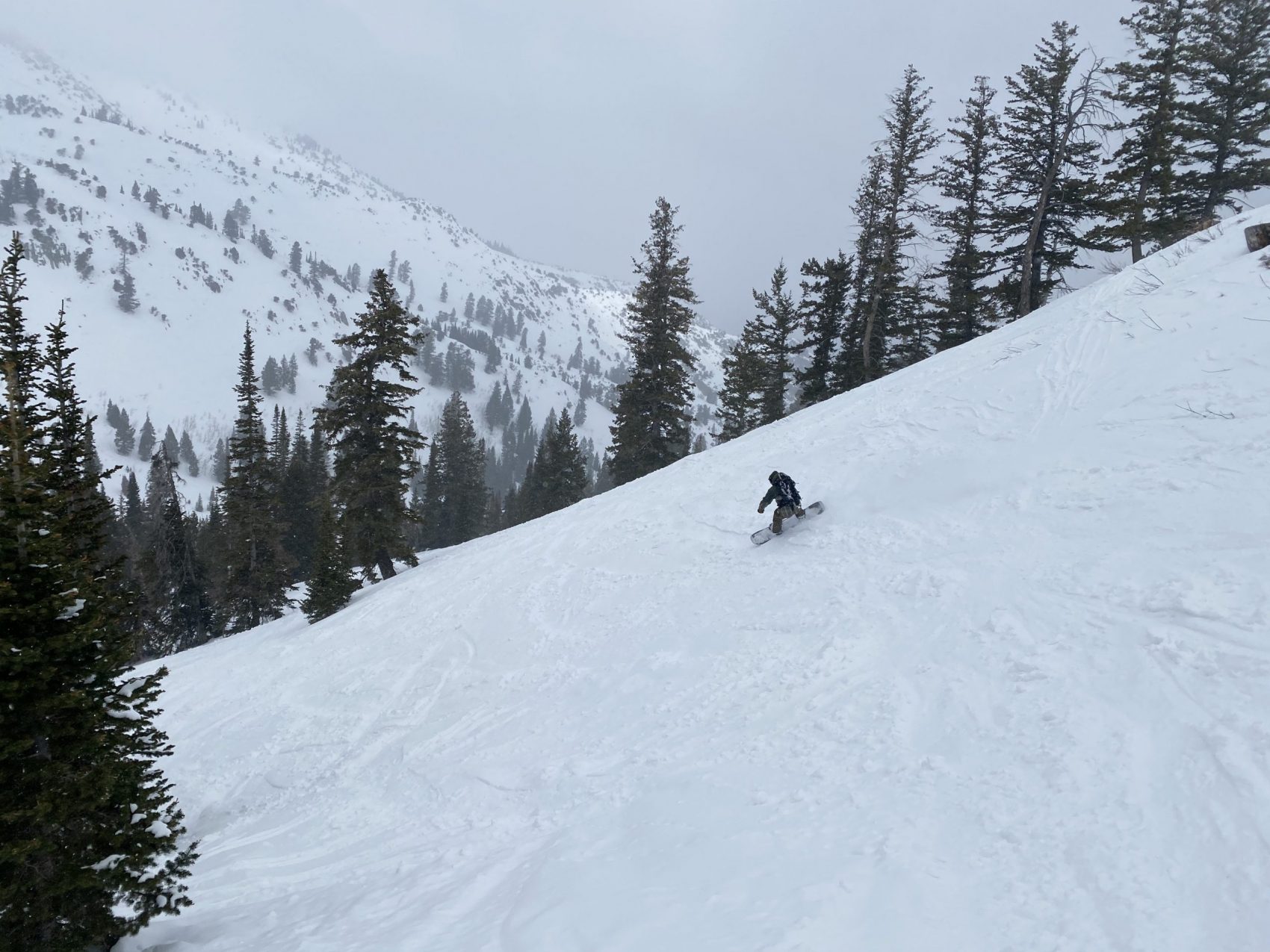 James Peak was the mission for the day but at the top of Lightning Ridge we couldn't even see it, so we decided to ski the trees off of the ridge instead. The snow was wind-buffed and creamy—excellent for tight turns in the trees.
Once we got out of the trees it got harder to see and more interesting to navigate the wind-ravaged hillside. We traversed over to skier's right and found a smooth, chalky line only to be ambushed by punchy, grabby wind-affected snow towards the bottom.
I faceplanted and then we went elsewhere on the mountain.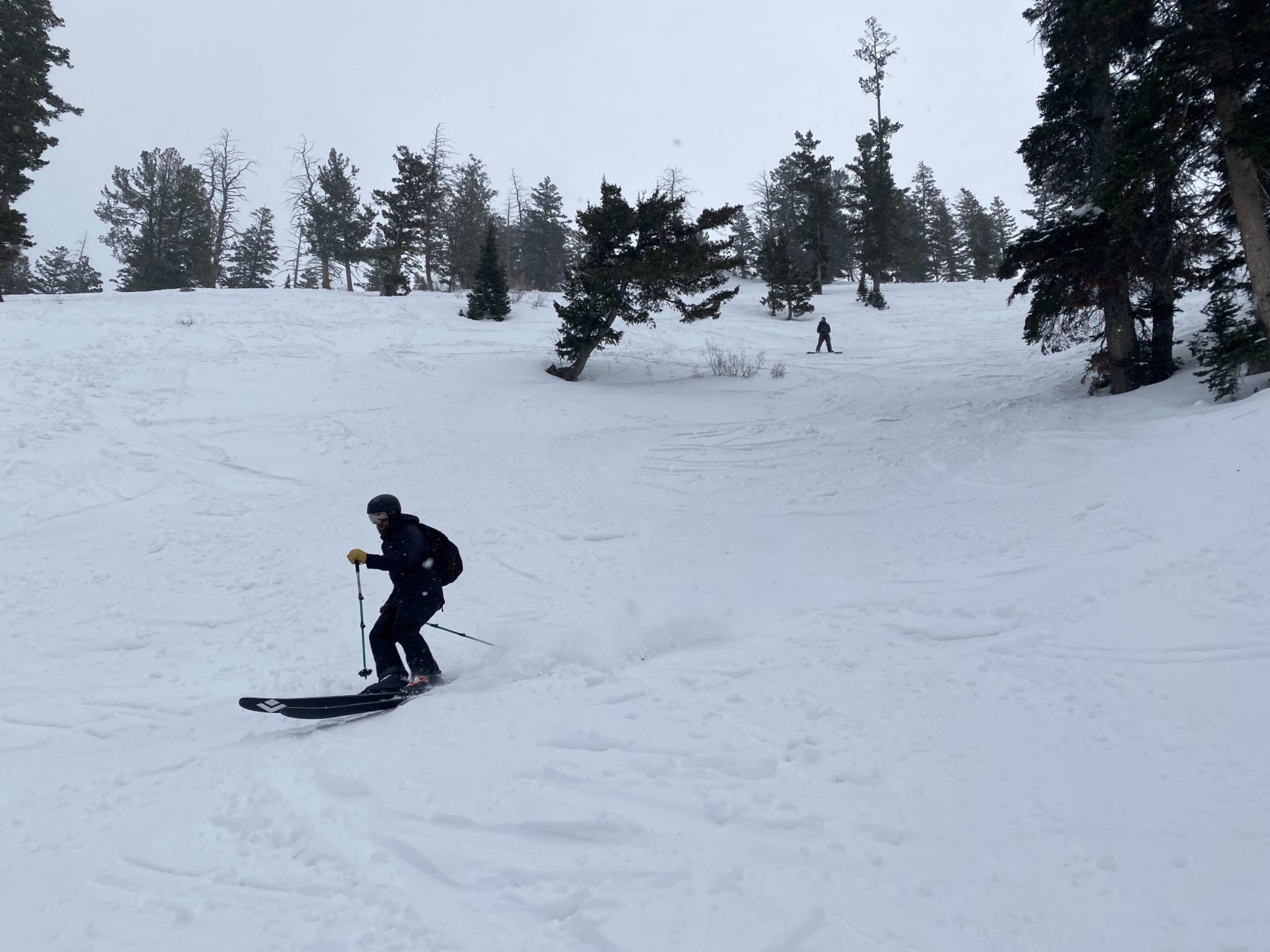 We explored Paradise and then the trees off 'Catwalk' and got lost in a thick fog. Outside of the trees, you were essentially skiing on instruments.
But inside of them, you could let it loose in the soft, leftover pow in what felt like solitude. At one point, we skied alongside a creek and it was so quiet the only thing you heard was its running water.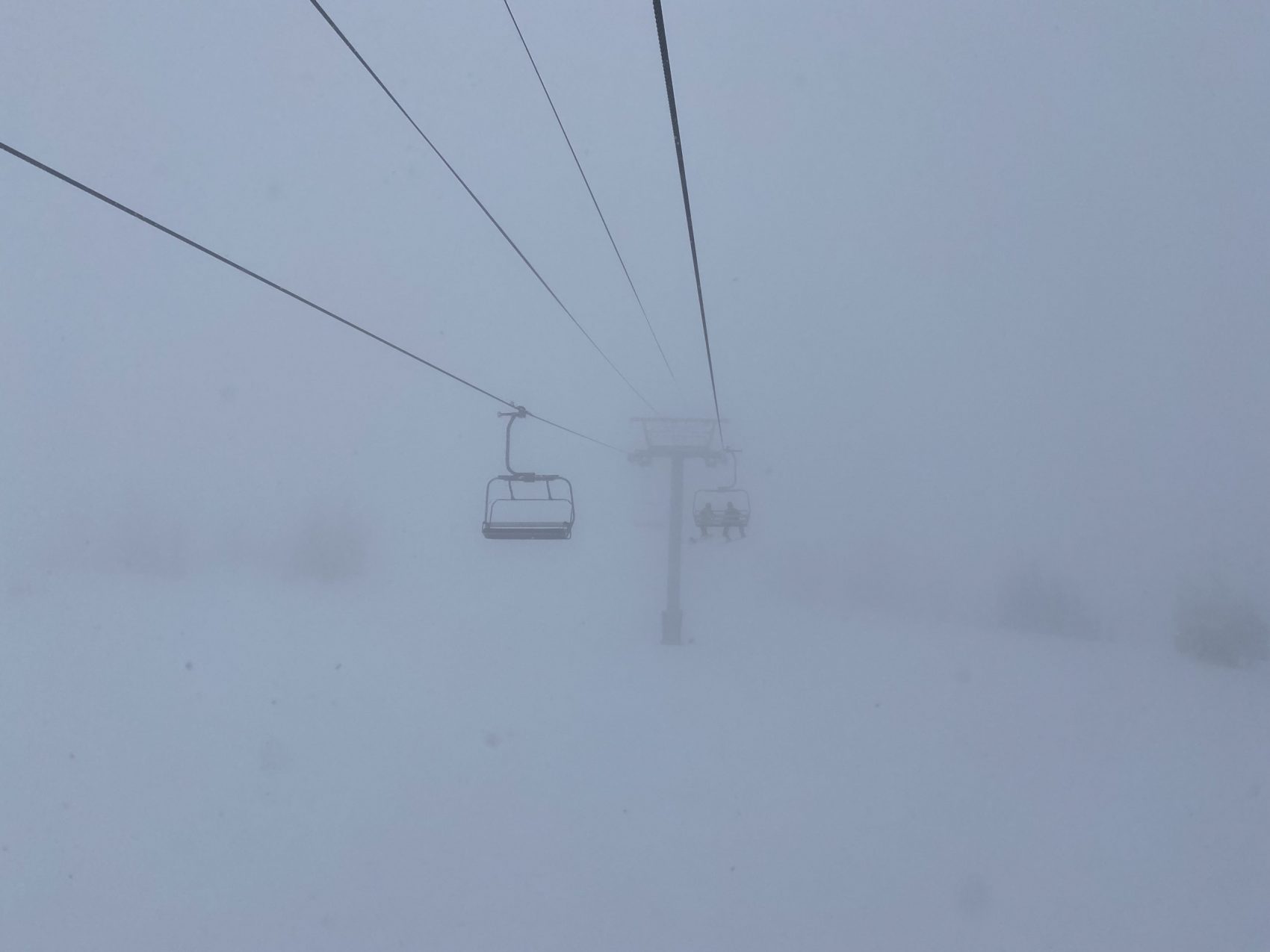 I don't know if I've ever had so much fun on a green trail.
We found soft tree stashes that had us feeling like it was only us and the trees out there. An air of mystery surrounded us all.
Then the unexpected happened: for the last hour of the day, the clouds parted—the heavens opened—and we were suddenly gifted with golden sunshine.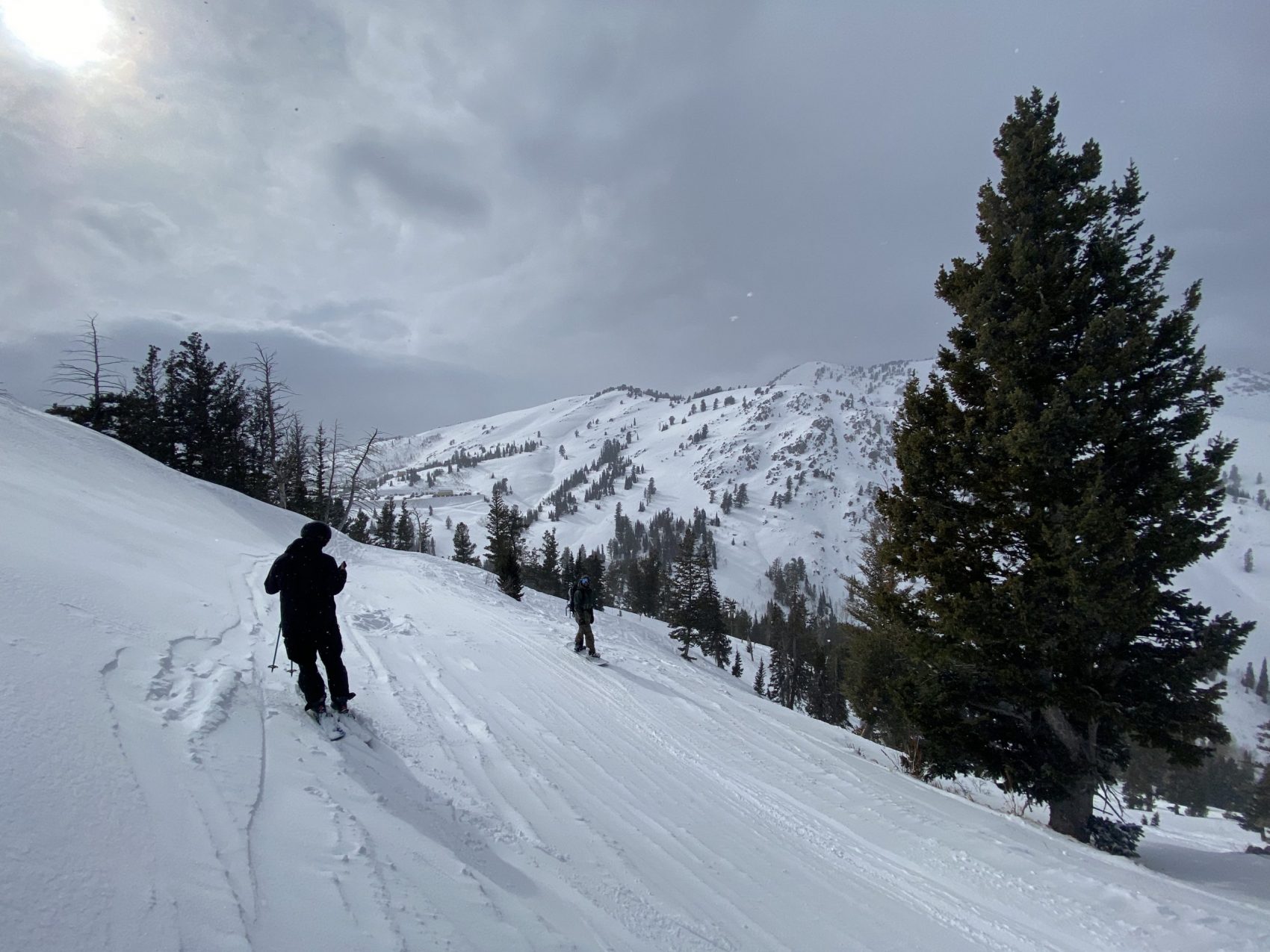 After not being able to see well all morning, the golden sunbeams slicing through the silhouetted trees had a psychedelic effect as we soaked up the last few runs of the day off Timberline. The sunshine was surprising, bringing us an odd sense of peace after a cold, windy day of storm skiing at this giant, suspenseful mountain.
Pow Mow remains a mystery to me. 
And it always calls me back.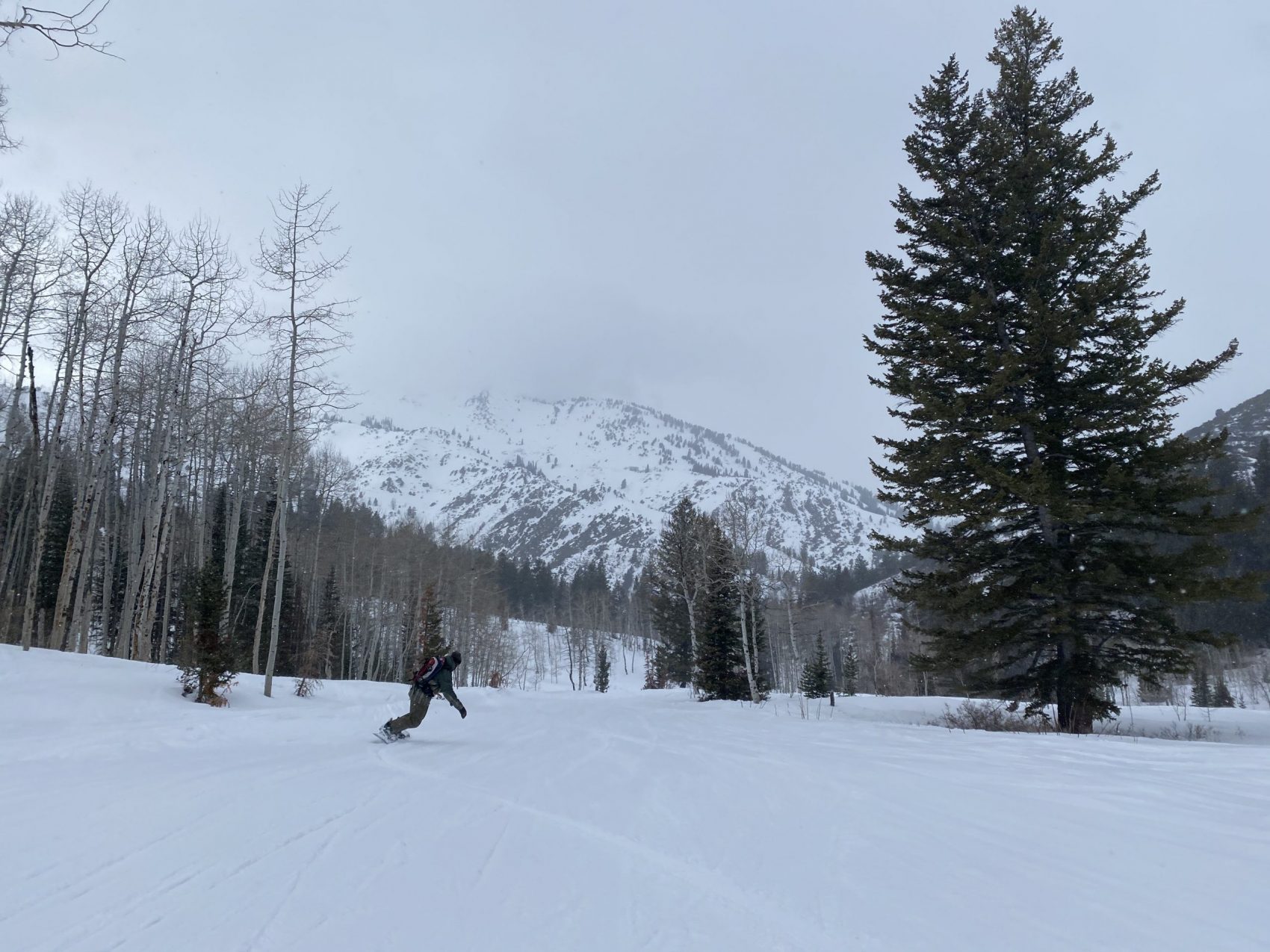 Snow Numbers

Forecast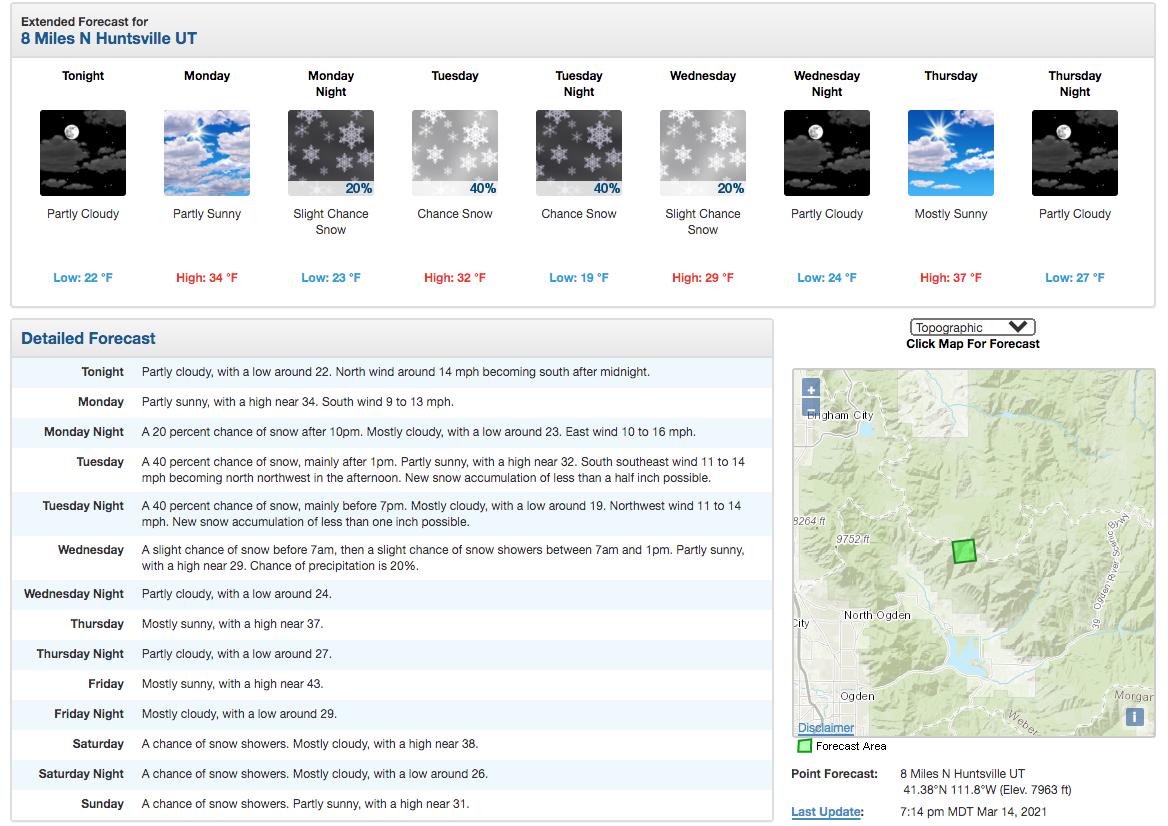 Photos