Brought to you by 10 Barrel Brewing
Report from February 15, 2021
New snow. Day off. Dad in town. 
=
A recipe for powder pandemonium at Powder Mountain.
Say that three-times-fast.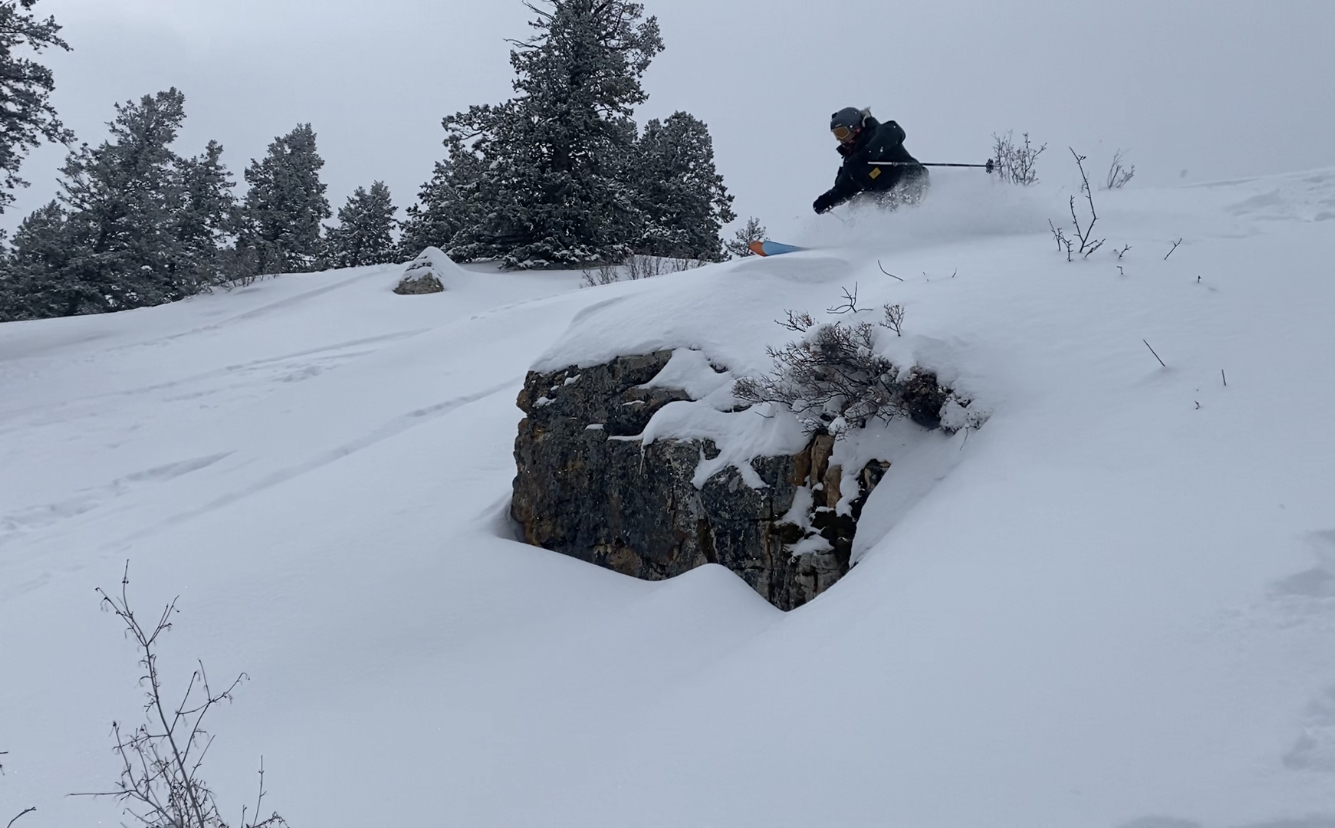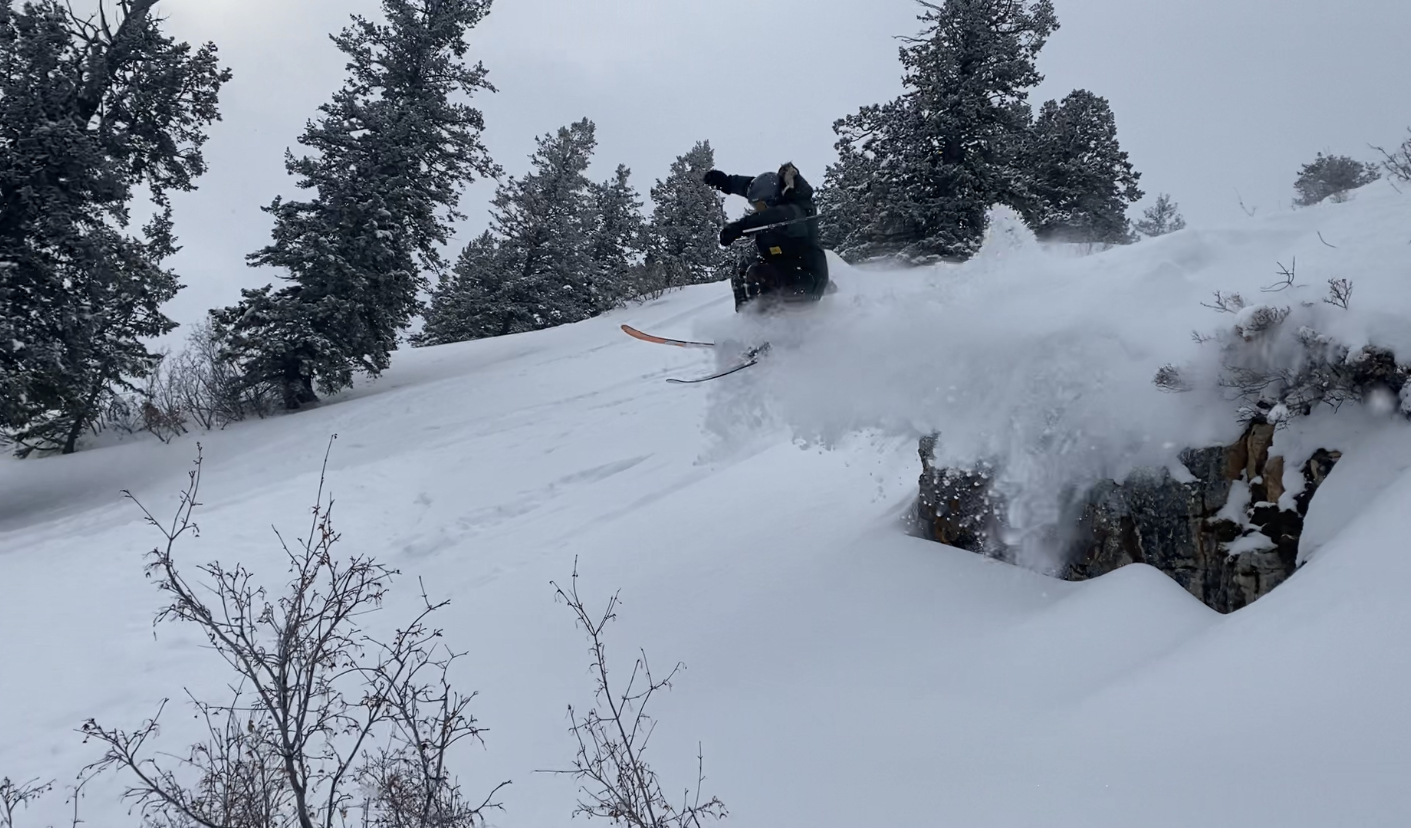 We got there at open and we stayed 'til close.
And we really only skied one chair.
Because that's all you needed today.
Paradise Chair powder is paradise.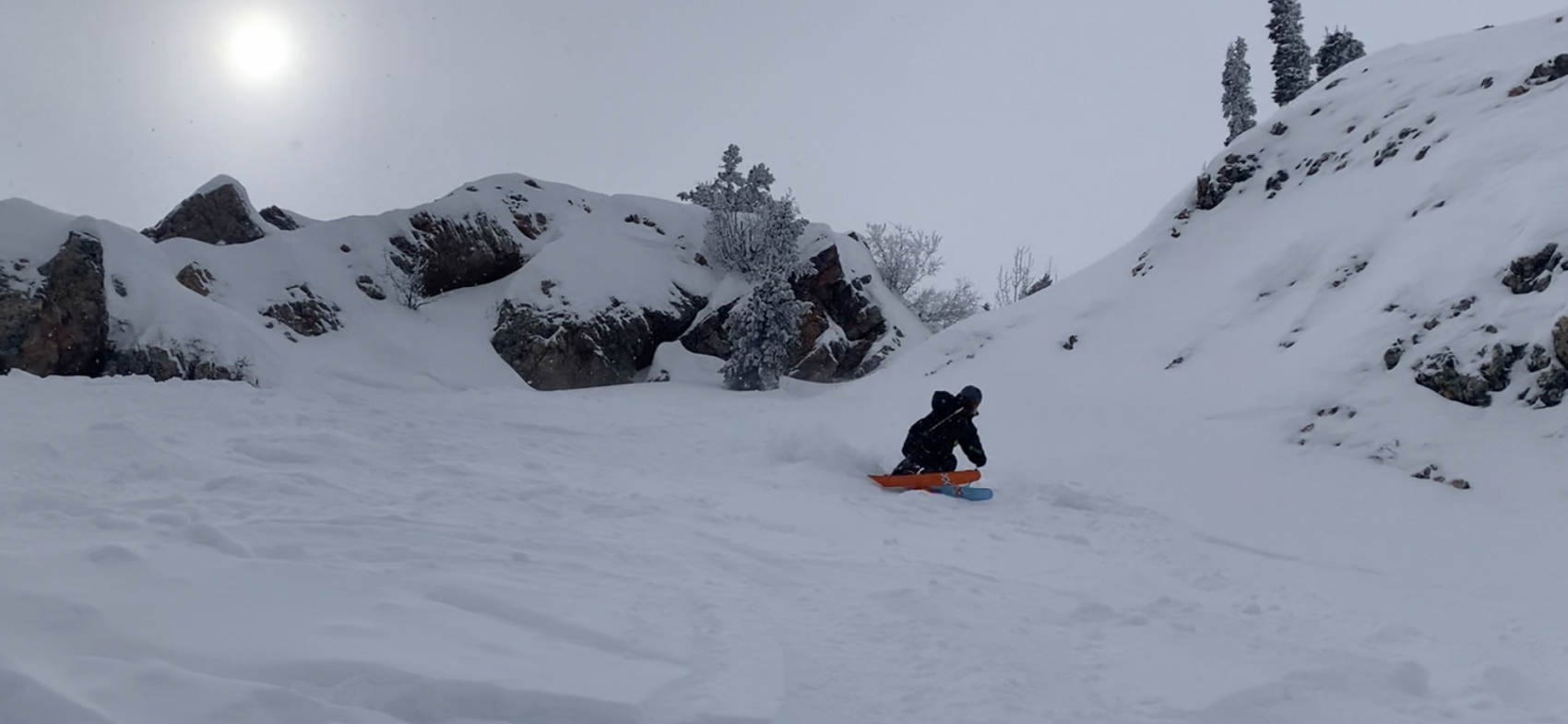 Pow Mow reported 4″ in the past 24-hours.
But I say they lie!
I was consistently skiing in inbounds zones that were at least boot-deep—sometimes more. 
I will not say where exactly those deep spots were found today. 
However I will say that if you traverse long and hard in any relatively unskied direction off of Paradise—you will find what you're looking for.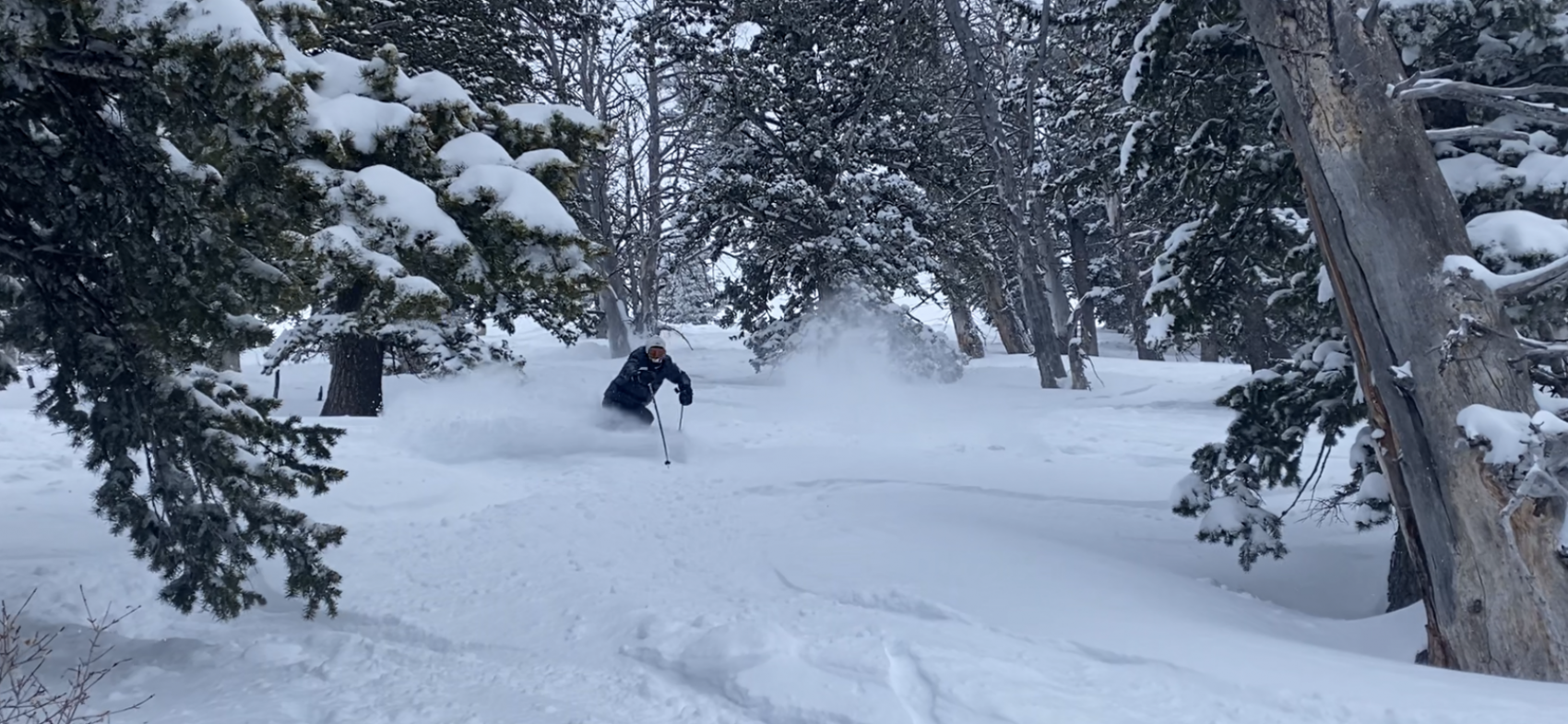 The snow today was light, mostly dry, and inspired courage. 
It was unquestionably awesome in spots and I ticked off a couple of lines I'd been staring at all season long because they finally went today.
One such line—a steep, untouched chute with a spicy drop in and an awfully narrow crux—got me really excited.
It was underneath the chair and I eyed it three times before I decided to go for it.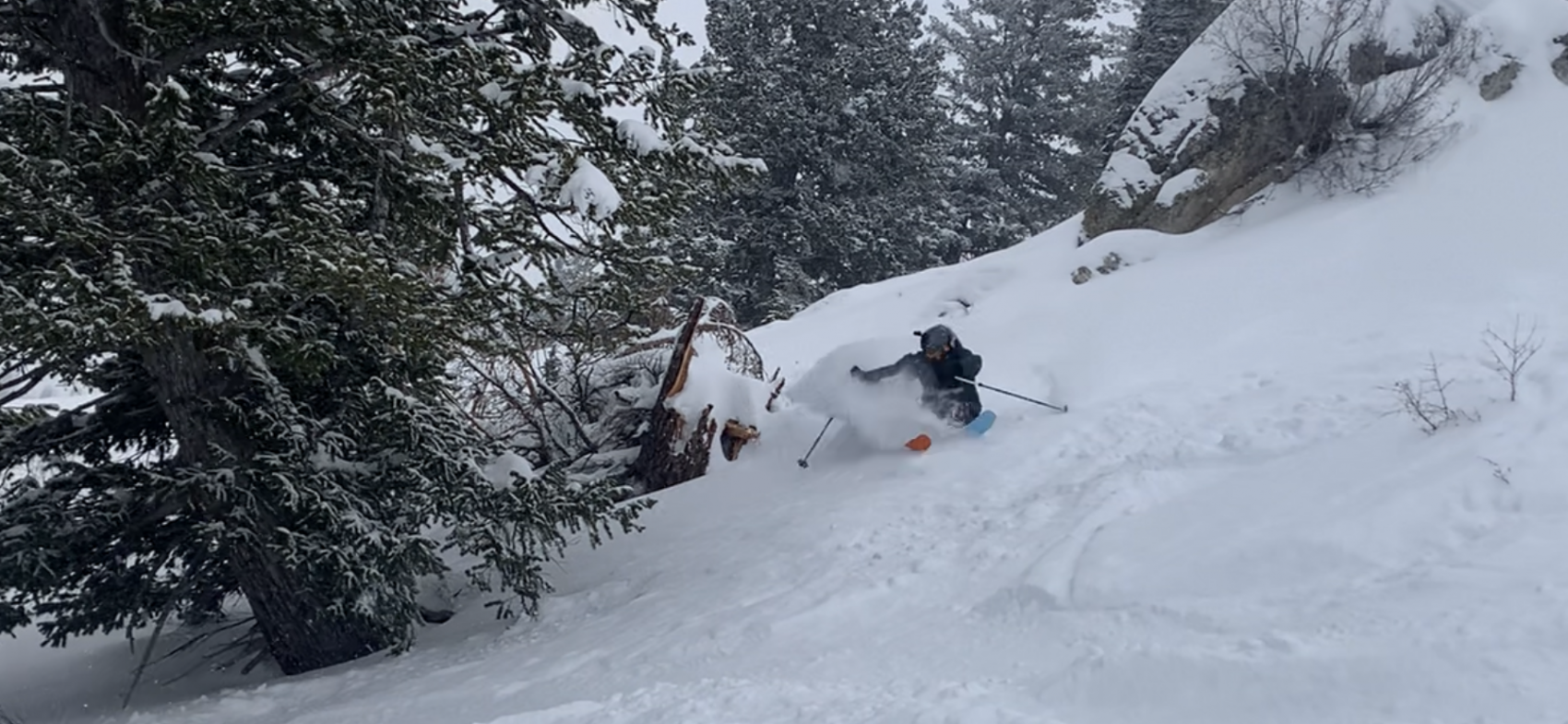 When I got on top of it, it didn't seem as blood-curdling as it did from the chair and the snow in it looked downright gorgeous. 
First tracks were all mine.
I was so pumped to put my skis in this untracked chute that I forgot to put my helmet camera on and had to ski it again. 
It felt even better the second time around. 
No rocks—just sheer powder and speed.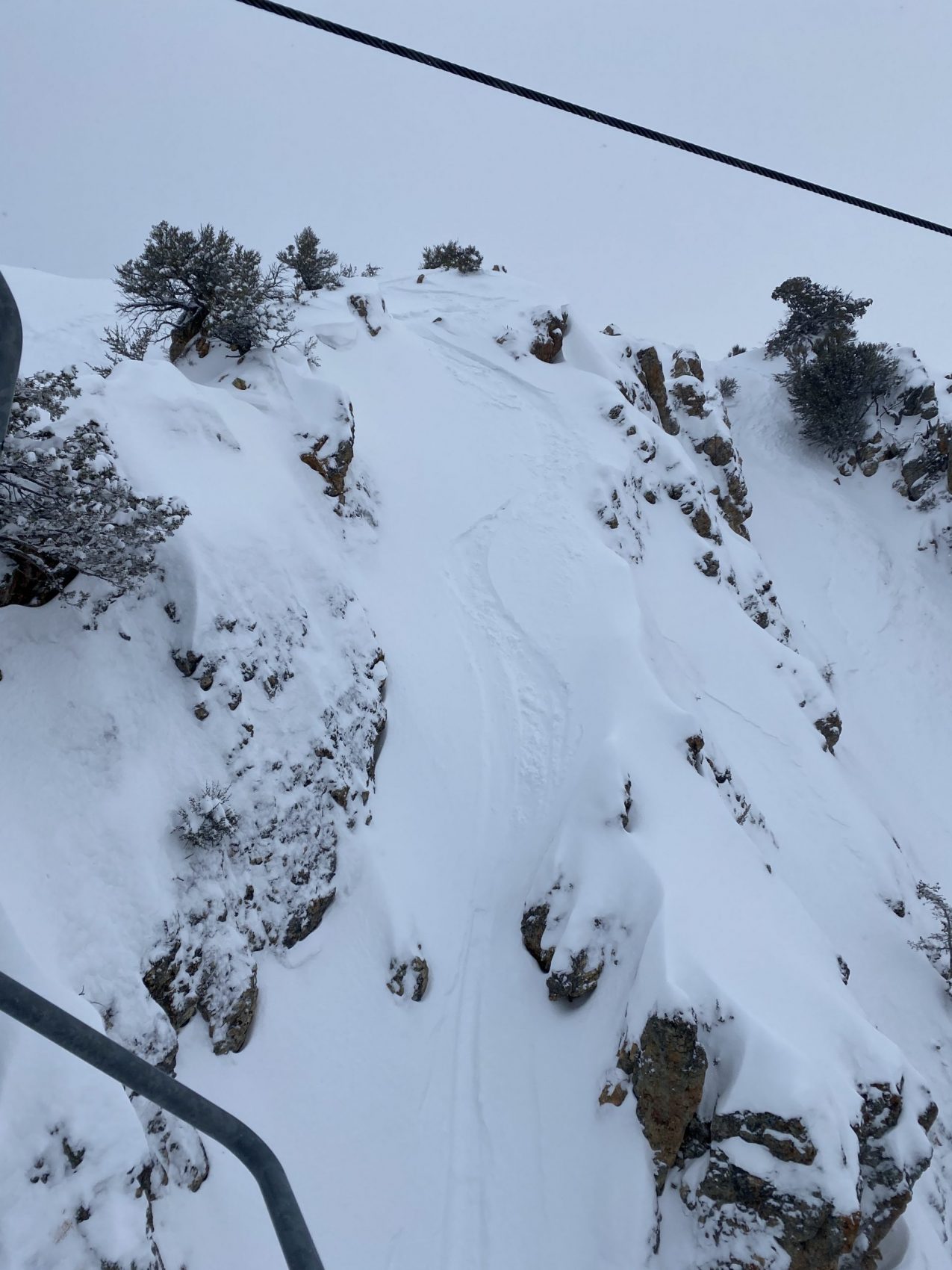 Other areas of the mountain were deceptively rocky and I had a lingering paranoia to ski anything super-untouched-looking all day. 
"Be careful. It's defintely boney out there," an unnamed ski patroller said to me as I was standing on top of a cliff, looking over its edge to see if I could ski it.
That being said, the trees skied well.
They always ski great on powder days here.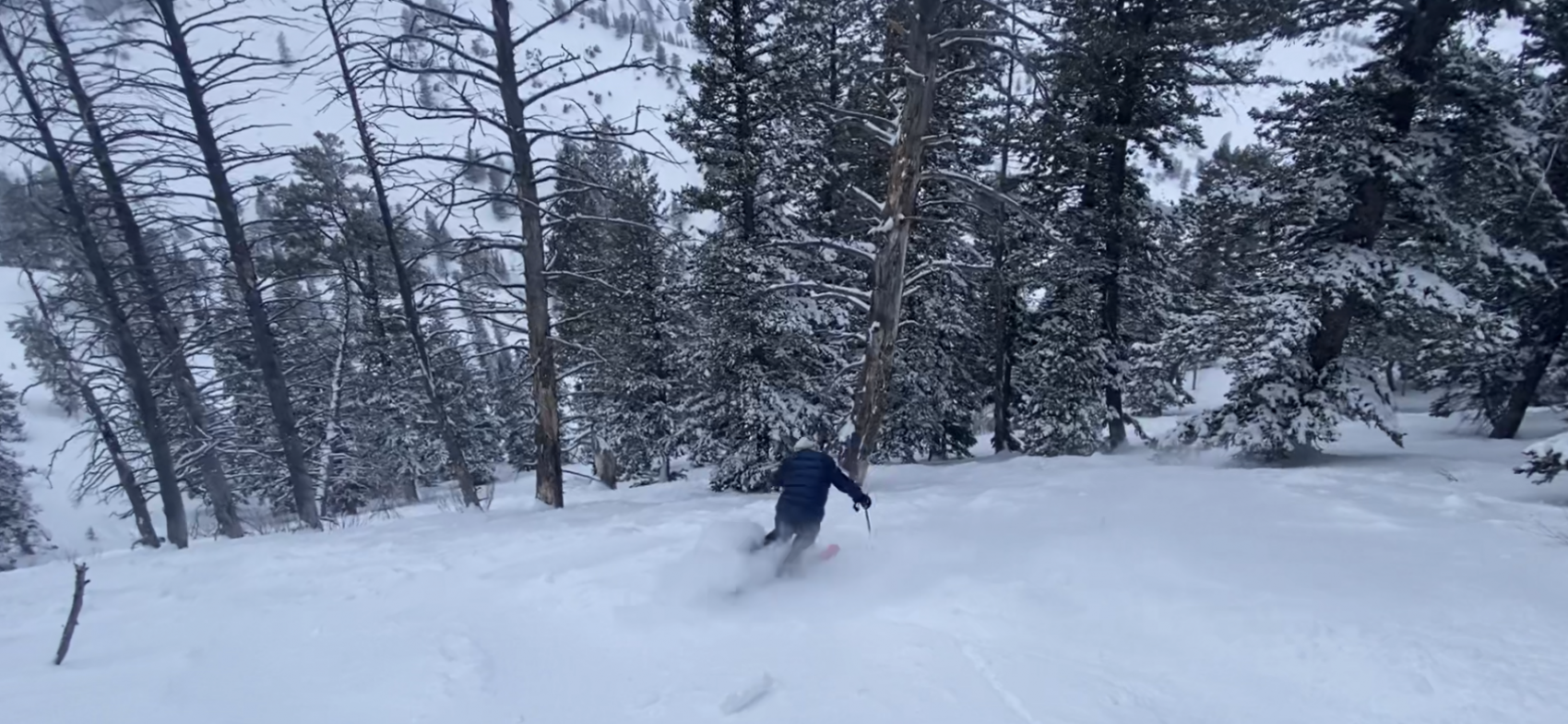 We hit a few tree laps to wrap up the day and I even switched skis with my old man for a couple of laps. 
I've never seen that guy ski harder in the 21 years I've been skiing with him as I did today when he was on my Volkl Revolt 121's. 
I think he's going to buy a pair. 
Right as we were leaving, the snow promptly picked up in intensity. 
A hell of a storm is hitting here tonight with a winter storm warning in effect for parts of the Wasatch through Wednesday. 
An avalanche warning is also in effect for all of the Wasatch right now. 
Be safe out there and ski hard.
Snow Numbers

Forecast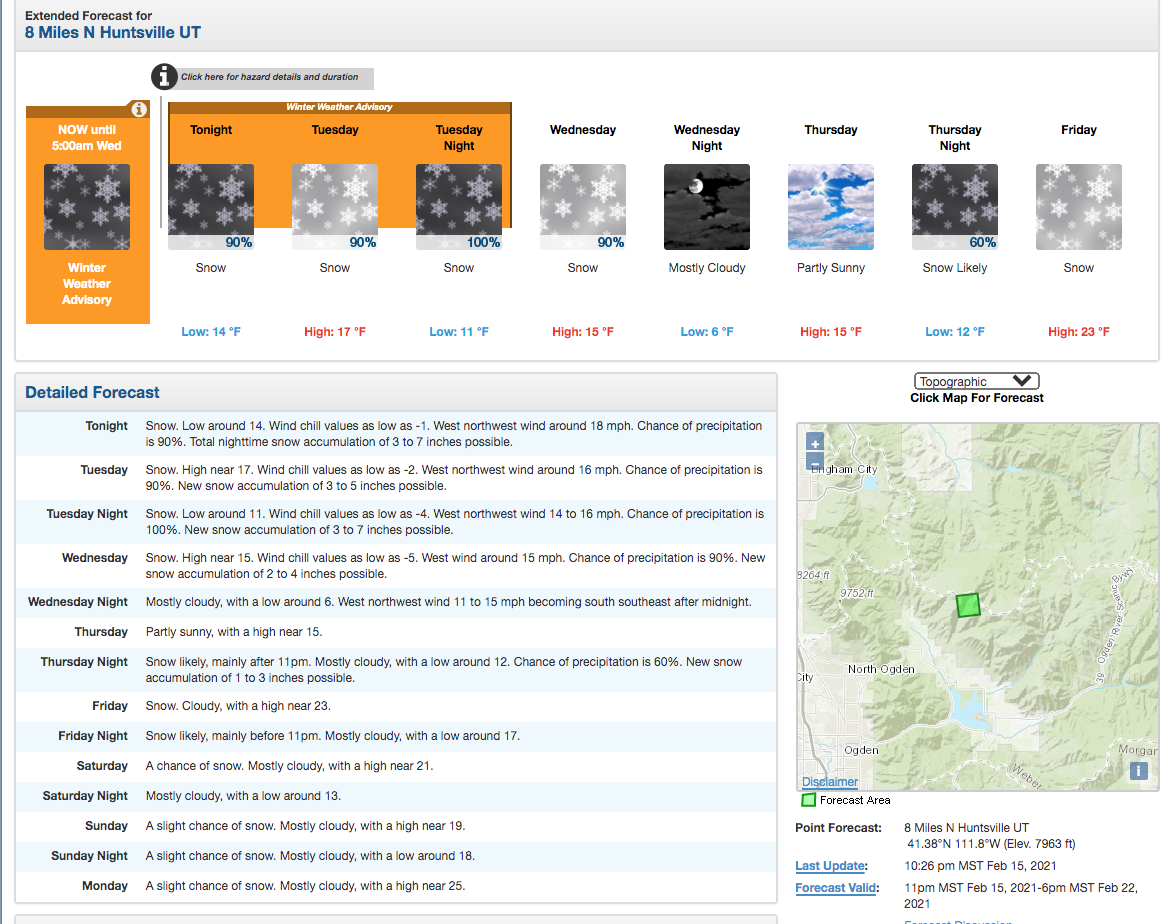 Photos