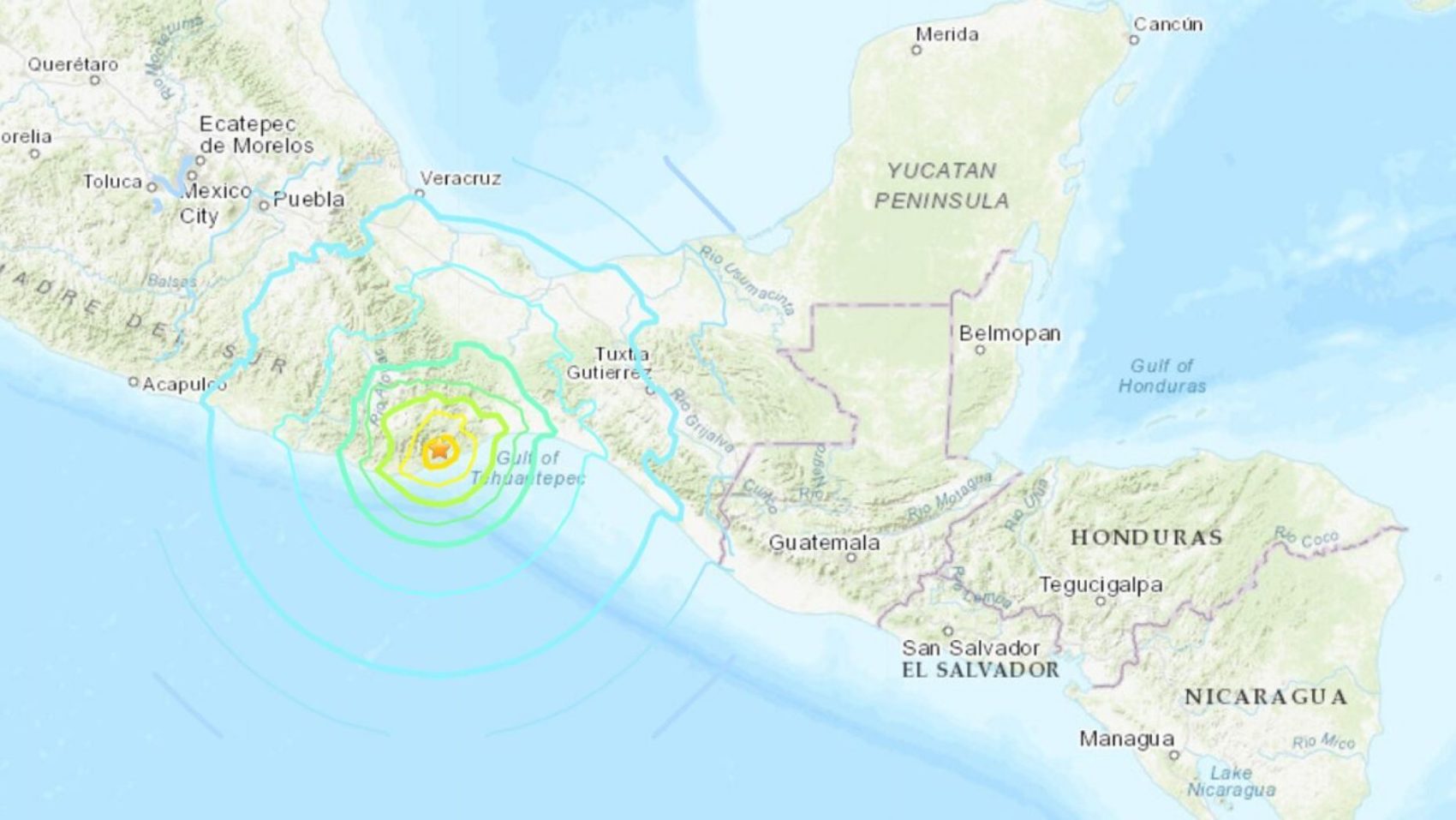 People living on the Pacific Coast of southern Mexico awoke to the earth trembling this morning, followed by a startling tsunami warning after a 7.4 magnitude earthquake hit in the state of Oaxaca. 
That'll get you out of bed.
Fox News reports that the United States Geological Survey (USGS) said the quake had a preliminary magnitude of 7.4 and struck at 11:29 a.m. ET, 7 miles west of Santa María Zapotitlán, Mexico.
https://twitter.com/diarioelfortin/status/1275457797598003200?ref_src=twsrc%5Etfw%7Ctwcamp%5Etweetembed&ref_url=https%3A%2F%2Fwww.foxnews.com%2Fworld%2Fearthquake-mexico-tsunami-warning-central-america-quake-weather
The earthquake had a depth of about 20 miles and was centered along the Pacific coast of Oaxaca state near the resort of Huatulco, Fox News said. 
The massive quake was felt as far as Guatemala and throughout south and central Mexico.
My heads still spinning from 7.1 earthquake felt across Mexico – epicenter in Oaxaca. One of our main fears during earthquakes in Mexico City are the power lines exploding – fortunately these didn't fall down but they surely looked like they might. pic.twitter.com/mmDsE1r6UO

— Andalalucha (@Andalalucha) June 23, 2020
Here's what we know about today's earthquake, according to The Daily Mail. 
A 7.4 earthquake hit the southern Mexican state of Oaxaca on Tuesday morning
One person died in the Oaxaca city of Santa María Huatulco
Authorities also reported a resident in Oaxaca was injured 
The tremor eclipsed the September 19, 2019, earthquake in the central state of Puebla that killed 370 people and injured 6,011
Mexico President Andrés Manuel López Obrador said no major damages were reported
A tsunami alert has been issued for Mexico, Guatemala, El Salvador, Honduras 
Autoridades comienzan a monitorear sismo en la ciudad de #Oaxaca #TwitterOax pic.twitter.com/LNlqn0R7iW

— Sofy Valdivia (@sofyvaldivia) June 23, 2020
The National Weather Service's (NWS) Pacific Tsunami Warning Center (PTWC) said that "hazardous" tsunami waves from the quake are possible within 620 miles of the epicenter, along the Pacific coasts of Mexico, Guatemala, El Salvador, and Honduras, according to Fox News. 
Tsunami waves of up to 3 to 9 feet are also possible along some coasts of Mexico, while tsunami waves of up to 3 feet are possible for Ecuador.
In the rest of Central America, tsunami waves of up to a foot are possible along the Pacific Coast, according to the PTWC.
Así me toco en bosques de las Lomas, en mi edificio, así la banqueta. #sismocdmx #sismo pic.twitter.com/dAB0DoBP0I

— Ale Castillo (@yaredi) June 23, 2020