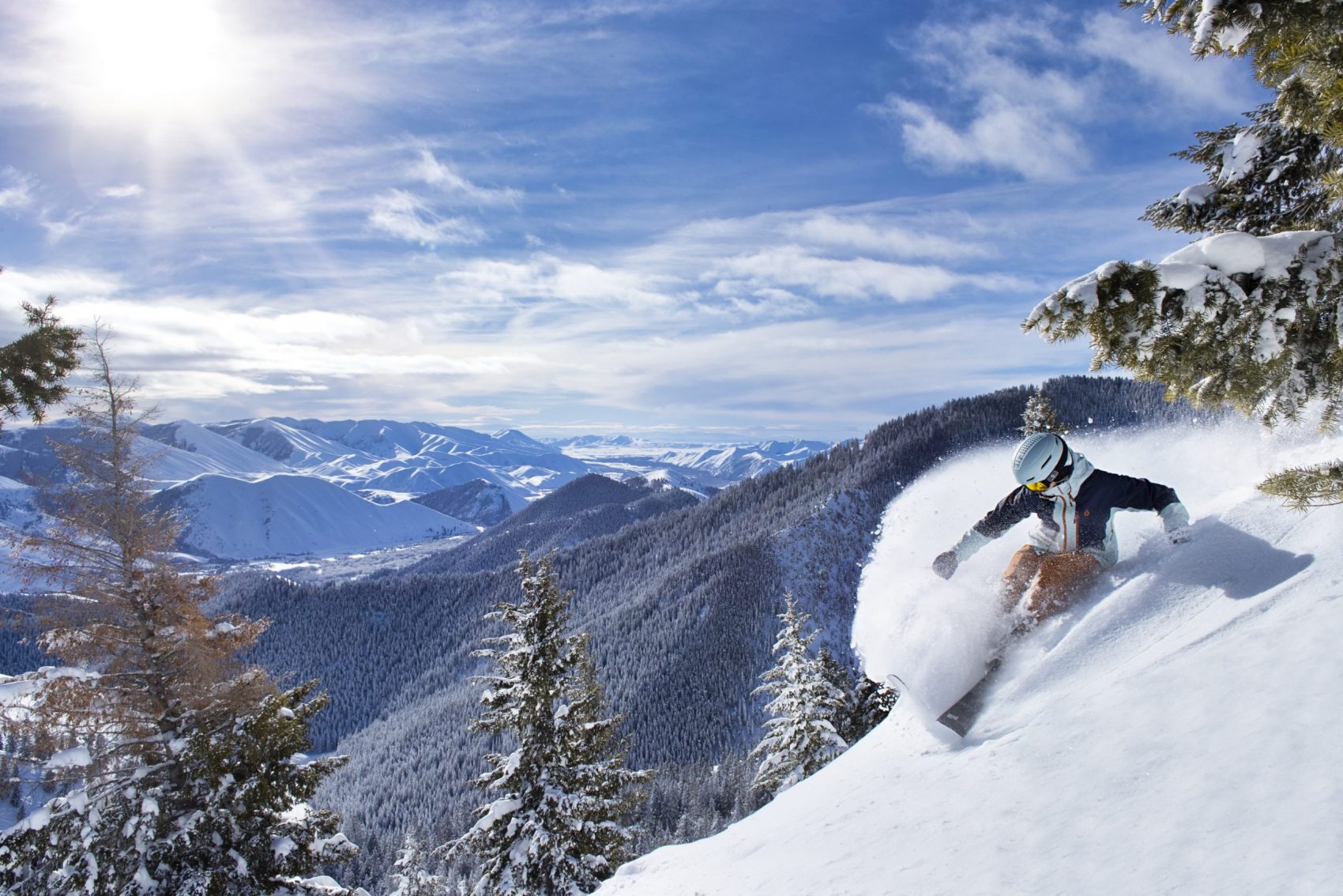 Brought to you by Sun Valley Resort
Idaho is known as 'The Gem State,' and Sun Valley Resort is a jewel upon its map.
Hidden but not a secret, classic but also timeless, Sun Valley sets the standard for excellence in sliding downhill. And they've been doing it since 1936.
Bald Mountain—or 'Baldy' to locals—is the resort's topographical centerpiece. Its little sibling, Dollar Mountain, waits just down the road. And rest assured, the plunging fall line trails that crisscross their stunning terrain add extra thrill to a day devoted to sliding downhill.
When it comes to skiing Sun Valley, the choicest cuts are best explored in the company of the heavy-hitting pros who call this unforgettable destination home.
Meet McKenna Peterson, professional freeskier, Alaskan fishing boat captain, and dyed-in-the-wool native daughter of the west. She's skied Baldy more than most, and when she's not stacking footage with Matchstick Productions or hauling in the day's catch, McKenna's just plain enjoying the bright thrills and deep calm of the mountain she's known since day one.
Community is central to a skiing day on Baldy. Despite the size of the mountain, it is easy (and commonplace) to bump into friends. You may begin a day skiing solo laps but you'll likely end it laughing with friends.
"I like to park in the River Run parking lot, grab a breakfast burrito and coffee at the River Run lodge and boot up next to the fireplace," McKenna says. "From there, you can scope the lift lines for both the Roundhouse Express gondola and the River Run lift; either way leads to another lift that accesses the summit."
Fun fact: A survey of a lift line at Sun Valley often includes cameos by the gloss of Tinsel Town, Olympic athletes, or even the odd dignitary on holiday.
Once the chosen lift is loaded, it's time for a warm-up run.
"Upper College to Lower College is a great option," McKenna says. "Sun hits these runs first thing in the morning, so it is warm, bright, and pleasant."
"A couple of thousand vertical feet of perfectly groomed, consistent fall-line skiing is sure to get those legs firing," she adds.
If first chair and fresh tracks are on the menu, there's no shortage of avenues, which is great news on a powder day. McKenna's go-to is a straight-laced top-to-bottom beauty. And while she's coy about revealing too much, she shares two key clues:
It once went by the name 'Plaza'.

Today its moniker honors a decorated professional female ski racer who hails from Sun Valley.
"You can figure out the rest," McKenna laughs.
And simply 'figuring it out' is one of the most delightful ways in which to discover Bald Mountain. When it comes to Baldy, there's ample room to get creative.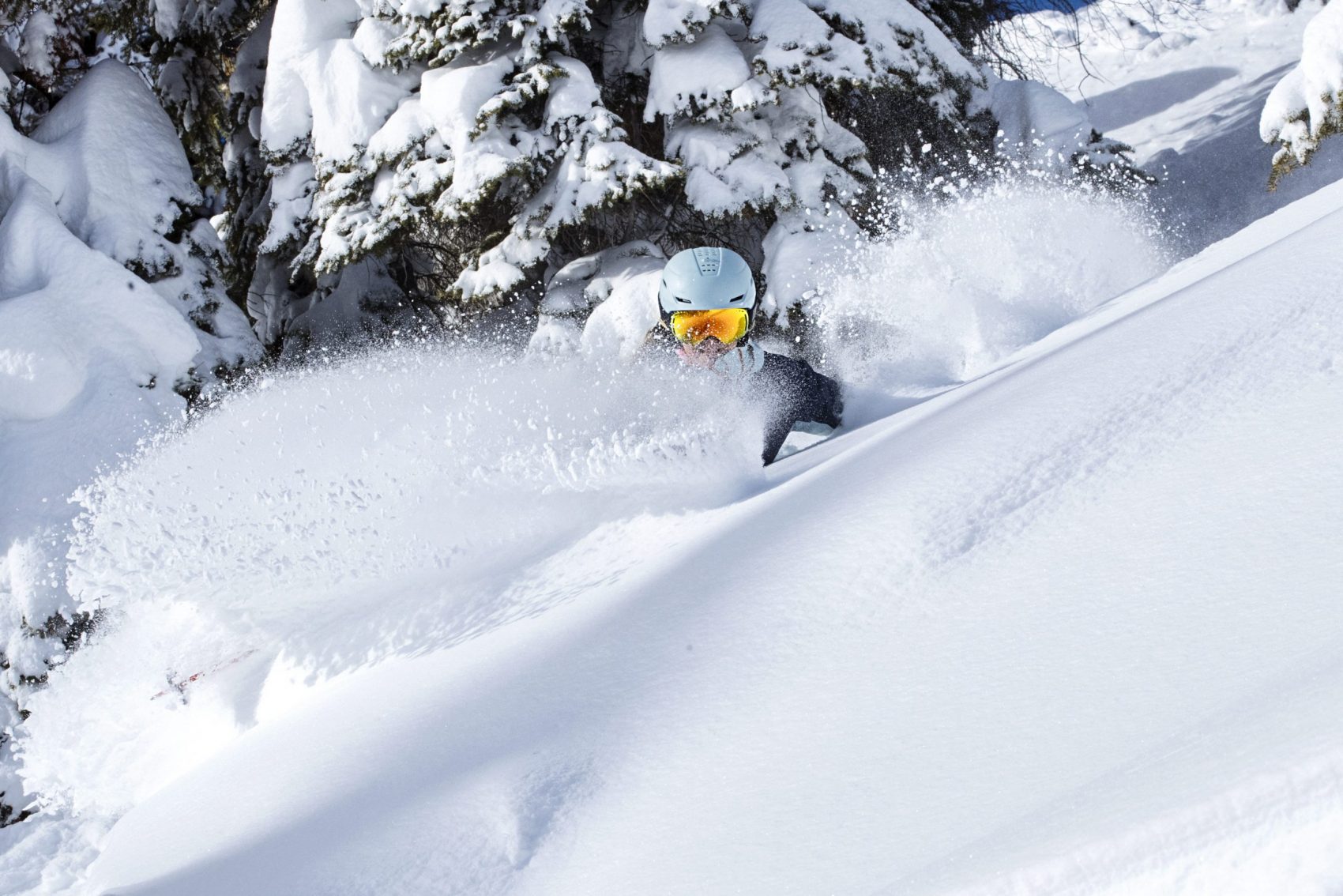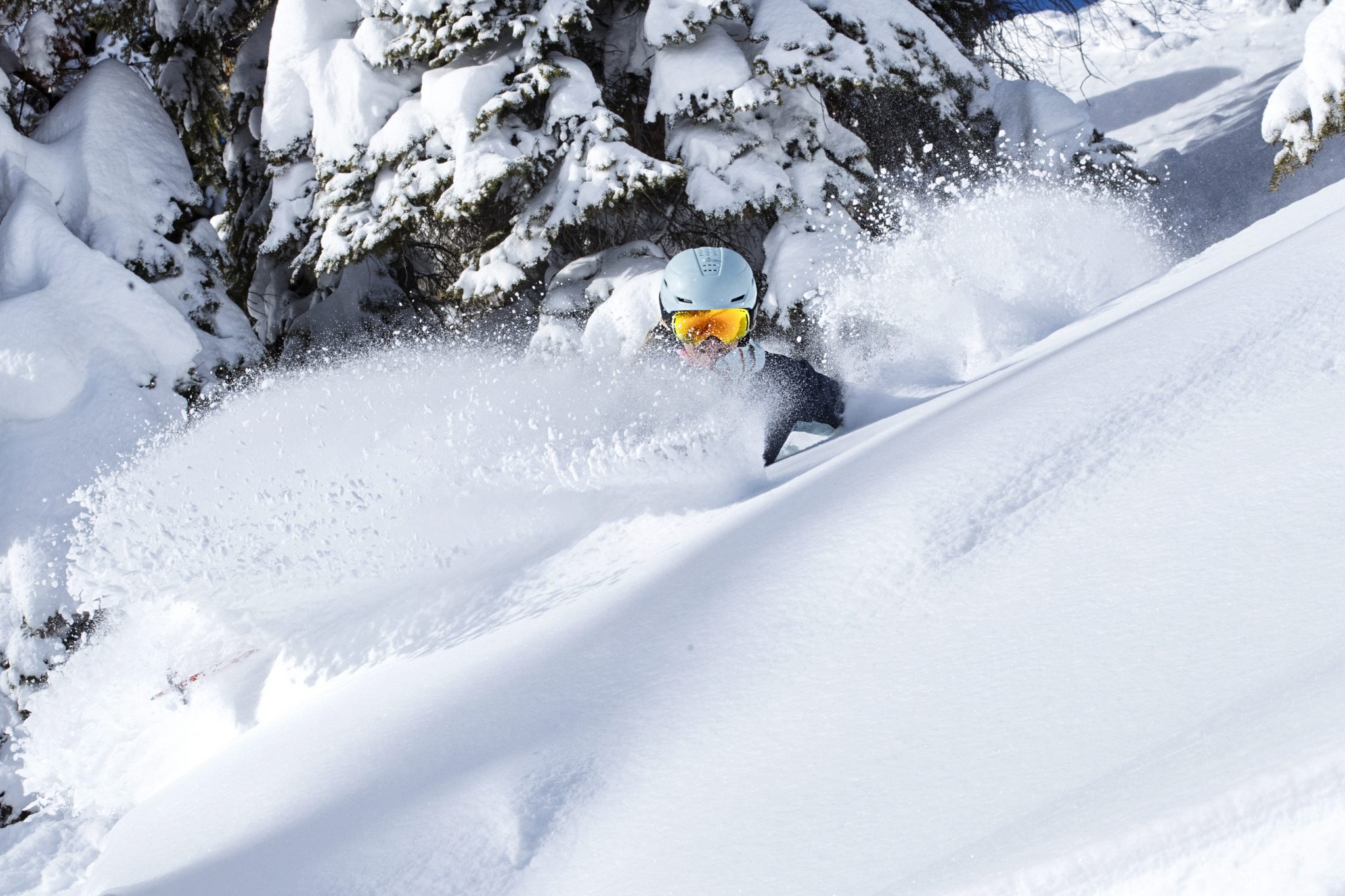 "Sun Valley just opened 380 acres of new terrain that holds phenomenal skiing," McKenna explains. "It's exciting to enter new terrain."
"Every run in this new area has held some surprise, it is so big, and there is so much to do that I think I'll continue to find new nooks and crannies for the next few seasons!" 
The nooks and crannies of Baldy provide for some seriously good times on snow. Exploring them is a learning curve that usually earns the student a few secret stashes to tuck into their back pocket.
Main veins like the I-80 cat track cruise past promising real estate. A dip off the track and into a gap among trees will likely yield deliciously soft snow fresh for the ripping.
"The trees between Limelight and Flying Squirrel have been recently gladed and are now perfectly spaced…powder stashes," McKenna says. "It's a north-facing aspect of the mountain, so it holds soft, cold snow for days after a storm."
Right about now, a culinary refuel may be in order. Sun Valley's got that covered with amenities both on snow and off.
"There are a lot of options for good food at the resort," McKenna says. "Lookout Lodge on the top of the mountain has great tacos. Or Irving's Red Hots is our legendary hot dog stand at the Warm Springs base area. (I prefer the chili cheese dog with peppers, no onions.)"
"Mountain dogs, ski team kids, local professional skiers… everyone loves Irving's." 
With belly full and outlook happy, it's time for a cruise to soak up the sun and take in the stunning Baldy terrain.
"Broadway is the ultimate daydream trail on Baldy," McKenna says. "It feels like the longest run on the mountain, carving through tree shadows on a mellow, cruise-control pitch of perfect corduroy.
"Broadway is a run that's automatic, and just plain feels good."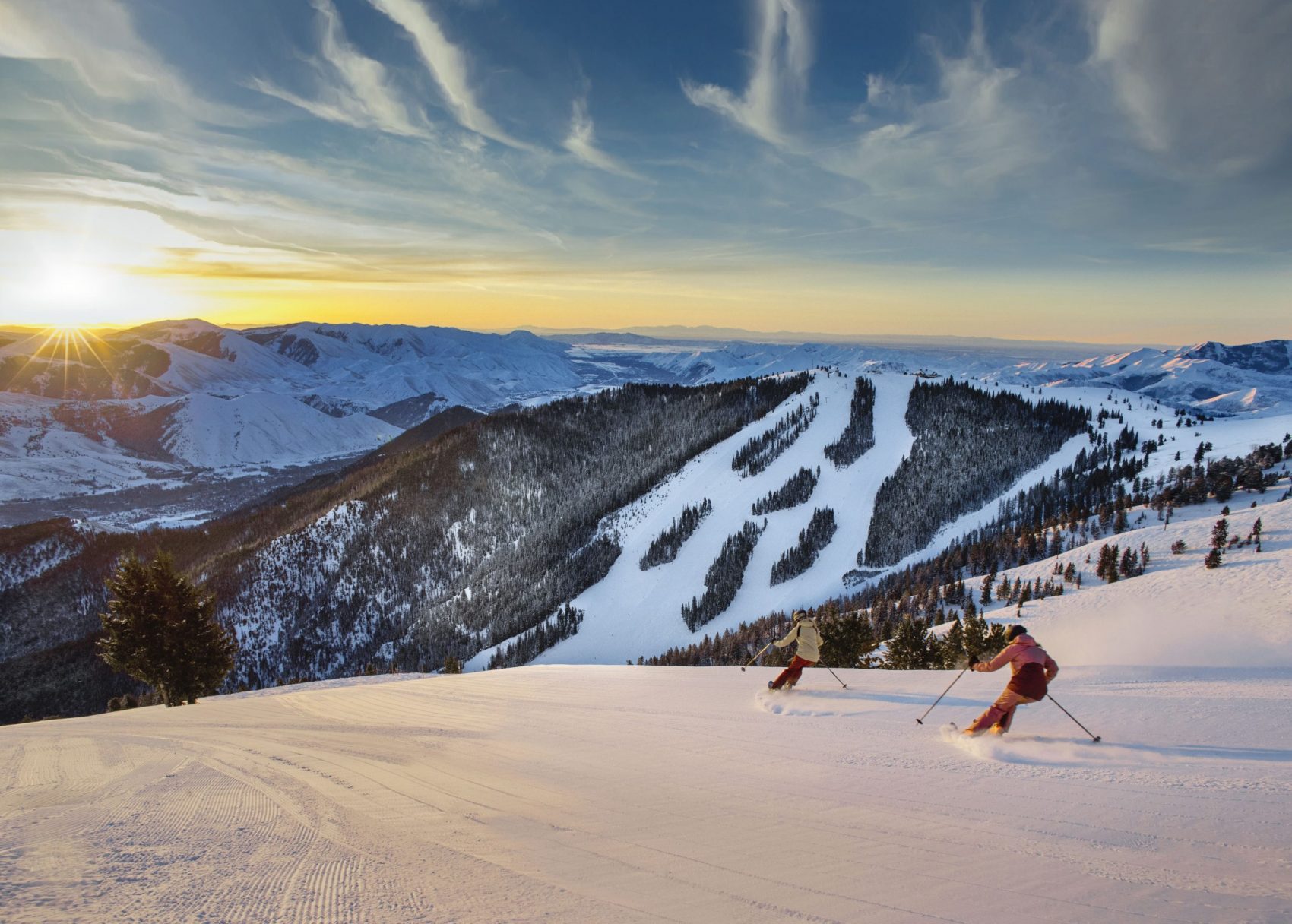 But let's not overlook the beloved hot lap. Thanks to the infrastructure on Baldy, these speedy revolutions happen to be a local specialty.
The Warm Springs face, on the north side of Bald Mountain, is enormous. Its top-to-bottom run is a leg-burning 3,140 vertical feet—that's two miles straight down on a pitch that many consider to be among the best inbounds lines this side of the Atlantic. This scorcher of a run is accessed by a single high-speed quad, but the Warm Springs side of Baldy is by no means a summit-or-bust ride.
"If I'm on a tight schedule or trying to fit a few runs into my day, I head to Greyhawk on the Warm Springs side," McKenna saysid. "It doesn't go to the top of the mountain, but it is a high-speed quad that still delivers great skiing."
Greyhawk lift is a quick bump to a fast line on the bottom portion of the Warm Springs face which, in the low light of early morning with the snow guns firing furiously, can spark a thrill not easily equaled—on Bald Mountain or elsewhere.
"When it comes to Greyhawk," McKenna smiles, "I can spin laps for an hour and feel like I have skied all day." 
For those keen to commit to a first chair-till-last ski day, Baldy truly is the complete package, yet it isn't the only slope on offer at Sun Valley Resort. Mere minutes down the road waits Dollar Mountain (named so for its purchase price, believe it or not).
Upon the slopes of Dollar, Sun Valley nurtures its next-generation skiers and riders into accomplished athletes. Sun Valley's SnowSports School provides unparalleled programming for the little rippers (and on slopes that can prove a best-kept secret for skiers and riders of all ages on a pow day).
"Dollar and Baldy are separate mountains but connected in minutes by car or even public bus," McKenna explains. "Dollar Mountain is where I first clicked into skis at three years old. It's a very family-friendly beginner hill with the perfect progression of runs."
"You learn on the Quarter Dollar run, move up to Half Dollar, and then by the time you can ski from the top of Full Dollar, you are ready to try Baldy," she says.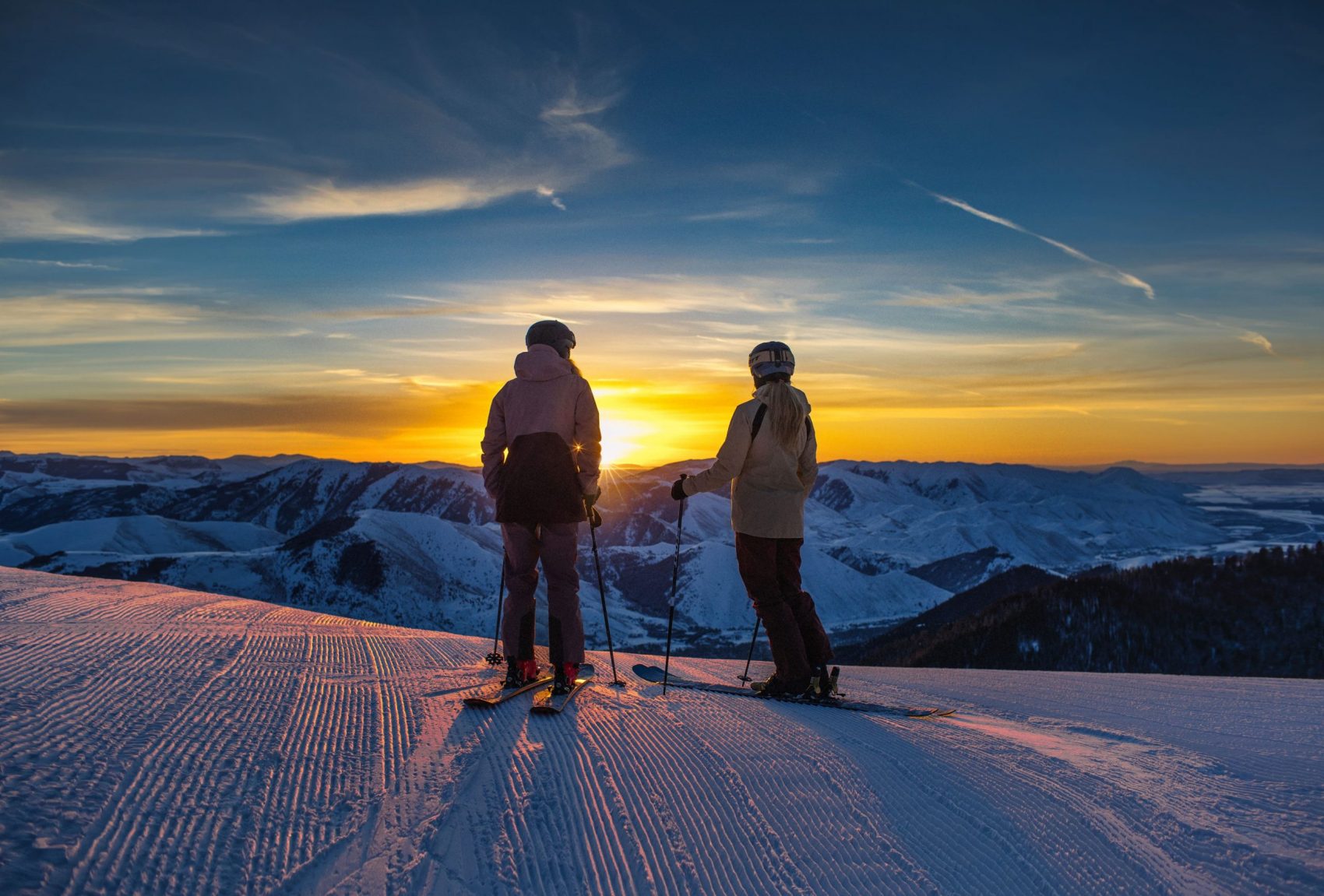 At this point in the guide, the best of Sun Valley skiing or riding comes full circle. There's no real 'end' to the progression possible at this uniquely timeless destination. There's simply too much room to get creative. But suppose there has to be a capstone. In that case, it could be the ethos Sun Valley Resort maintains: to provide the ultimate in personally-tailored, thrill-meets-luxury recreation—from within the quiet folds of an unforgettable environment.
McKenna's insights equate to a private tutorial on maximizing the Sun Valley experience. And via her knowledge, SnowBrains readers are prepped to make this magnificent location their own.
All that remains now is to drop in.