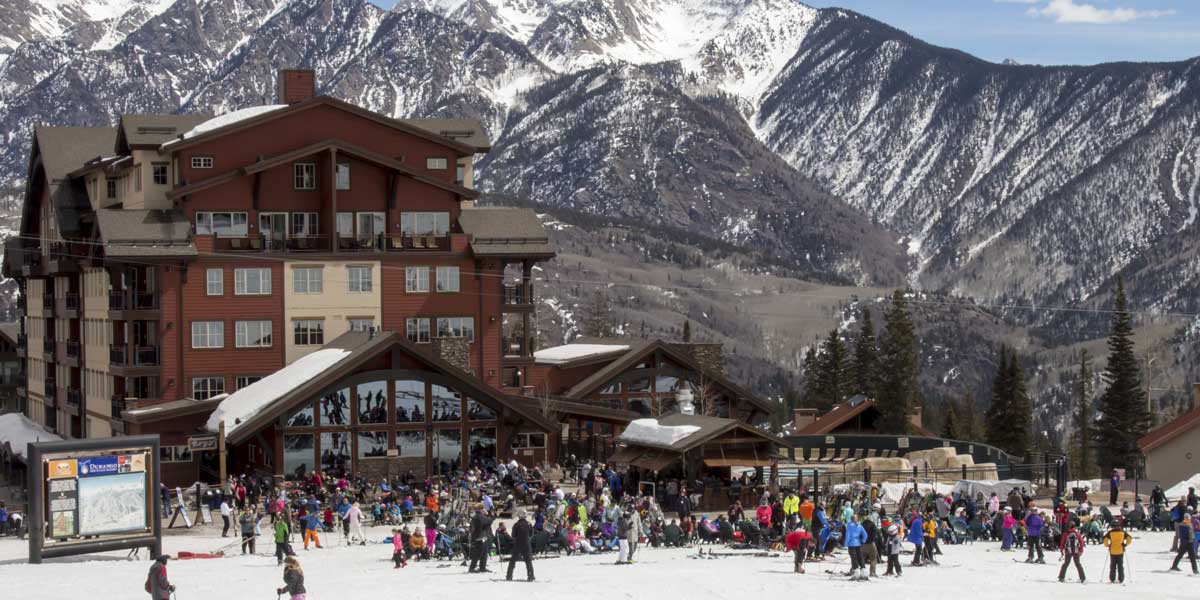 Every off-season announcements from ski resorts go out about specials on rates for the upcoming ski season. Most resorts offer discounts for the early purchase of passes prior to a predetermined date and prices often go up after that. Almost all prices go up within the ski industry every year whether it be on lift passes, parking, food, lodging, or rentals. However, there is one resort that is bringing lift ticket passes down to an extremely low and affordable price.
Purgatory Ski Resort in Colorado just announced that it will be offering lift ticket prices this upcoming season for as low as $23 for a single-day-lift ticket. The price of $23 for a lift ticket may make you think that we have all traveled back in time and are living in the '80s again. The prices that Purgatory is offering for this upcoming season range from $23 to $96 dollars a day with peak times costing the most. The $23 price is for Thanksgiving Day and a Christmas Day lift ticket is priced at an unbelievable $25 dollars.
Purgatory announced its plan to open on Saturday, November 18 this season and the resort usually stays open till sometime in April. The lift ticket prices this season are going to be hard to compete with and it is important to remember that Purgatory is not a small mountain. It is home to great Colorado skiing and offers 1,650 skiable acres, 105 trails, 5 terrain parks, 12 lifts, and a vertical of 2,029 feet.
These lift ticket prices are unbelievably low in cost compared to other ski resorts located close to Purgatory. Telluride Ski Area and Silverton Mountain Ski Area are the two closest mountains to Purgatory and their lift ticket prices cost much more than Purgatory's. During peak times, a guided tour with a lift ticket at Silverton costs as much as $269 a day, and a daily lift ticket at Telluride will cost you $219.
Purgatory also offers free skiing for kids aged 12 and under with no purchase necessary and no blackout dates. Purgatory's goal is to make skiing and snowboarding more accessible to everyone, according to Purgatory Resort General Manager, Dave Rathbun. Purgatory also expanded its parking, added more snow grooming equipment, and added more gear to its rental shop which is all aimed at improving the overall guest experience this winter.
The Rockies are known for having some of the best snow conditions and terrain on the planet, but that comes with a cost, usually in the from of high ticket prices at ski areas. And so the question remains: How will Purgatory handle the capacity of skiers which may reach epic levels with the low costs of lift tickets that are being offered this season? Will the resort see crowds waiting hours in line to get on the lift? This ski season we will find out. For Purgatory's price of a lift ticket, it is hard not to want to check it out. So, if you want to plan a trip to Southwestern Colorado this season without paying a fortune, you are not going to find a better price than at Purgatory.
For more information check out Purgatory's website.