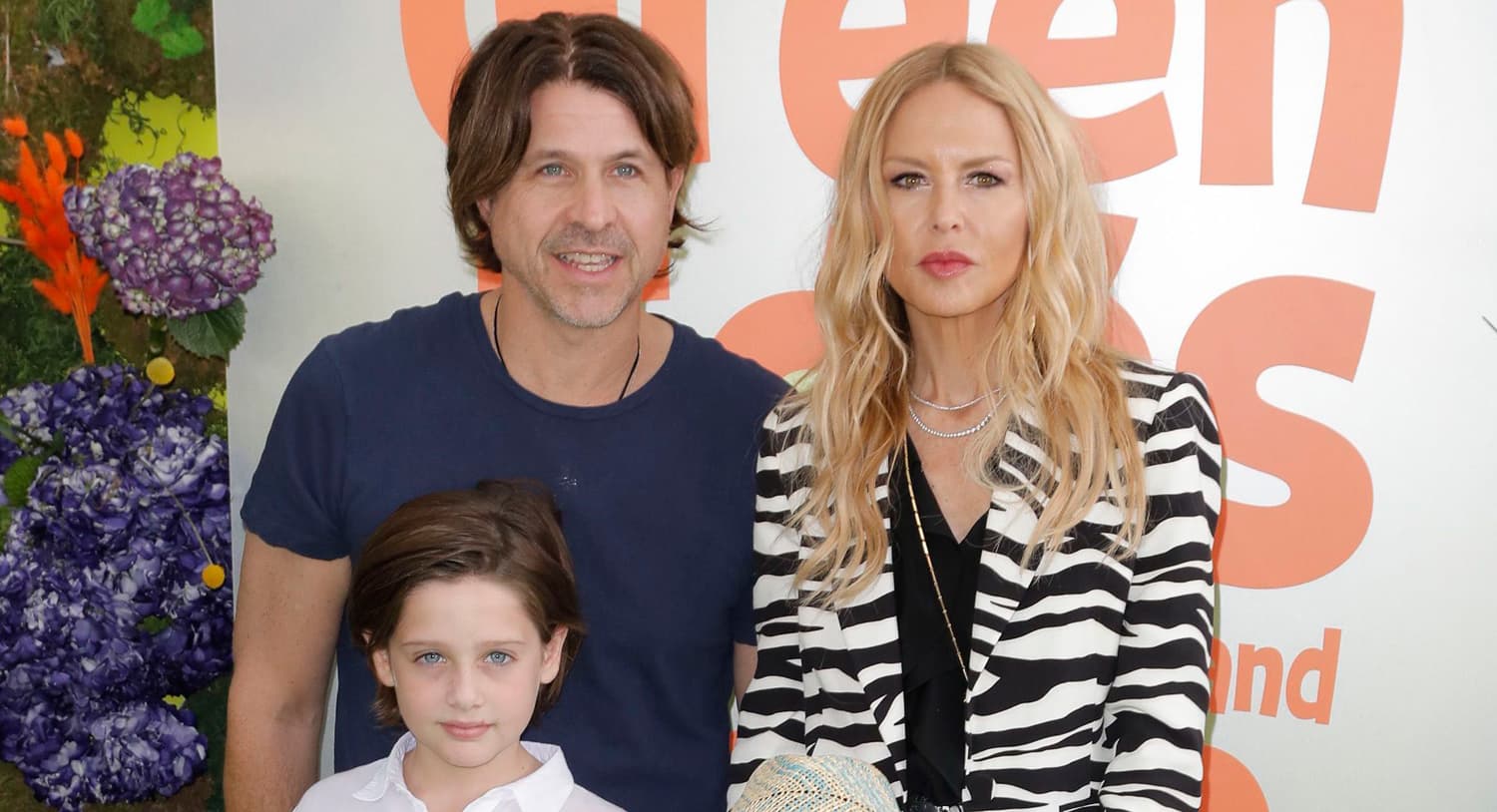 In December, fashion designer and TV star Rachel Zoe shared the traumatic experience that scarred her for life when she revealed that her 9-year-old son had fallen 40-feet from an Aspen ski lift. According to an Aspen Skiing Co. spokesman, her son Skyler fell 23-feet onto pads placed by patrollers below.
On their own podcast, which aired Tuesday, the couple gave further details on the dramatic ordeal.
Husband Rodger Berman was skiing at Buttermilk with Skyler and their younger son, Kaius, while Zoe stayed behind at the hotel. Berman says that his son did not fall off the chair because he never got on it. As it came round, it was higher than usual, pushing Skyler forward. Berman instinctively grabbed his son to prevent him from being run over by the chair, but as the chair continued, he found himself in a situation where he was holding on to his son as the chair got higher and higher.
"I distinctly remember turning around and being like, 'Stop the lift!'". We just kept getting higher… I was just holding our child. It was like literally out of the movies, I was like, 'Baby, I got you!'"

– Rodger Berman on the 'Work for Us with Rachel Zoe and Rodger Berman Podcast'
The instructor on the chair with them also grabbed Skyler and managed to help him kick his skis off. Despite their strength, the two men didn't have enough leverage to pull Skyler up onto the ski lift. Things went from bad to worse when it became obvious that Skyler's gear––his helmet, jacket, and undergarments––were bunched up around his neck, strangling him and making it difficult for him to breathe.
By now, the chair had stopped, and Berman was in the unenviable position of having to let go of his son to save his life. Patrollers had already placed a mat beneath the chair where Skyler would drop. After hitting the ground, Skyler managed to reassure his father by shouting that he was ok. The remainder of the chair ride and the ski back down to where his son had fallen were some of the longest minutes of Bergman's life.
View this post on Instagram

Zoe, 49, puts the blame clearly on the lift operator for not stopping the lift in time but was full of praise for the patrollers who put the mat beneath him that "ultimately saved his life."
 "Sky fell 40 feet from a ski lift yesterday which could have been easily prevented if the operator had stopped the lift when he saw sky wasn't on from the start and @rbermanus screaming to stop the lift. Needless to say by a miracle and the Ski patrol heroes who quickly put a mat under where they thought he would fall ultimately saved his life or from what could have happened."

– Rachel Zoe Instagram post
Skyler survived the ordeal and is doing well.
"I am doing pretty well. I could walk, I could run and I could go upside down. Besides that, my neck is a little sore, but I'm doing pretty well. I'm doing pretty good."

– Skyler
Jeff Hanle, a Skico spokesman, said at the time that the boy got on the chair at the midway station with his father. What happened next is unknown, but the lift was stopped near tower 7, the first tower after where they loaded.
"He was being held by a ski pro and his father, who were on the chair with the child. Resort employees were able to place a number of pads under the chair. The boy was released and dropped to the pads below, where ski patrol was on scene. The height of the fall was approximately 23 feet."

– Jeff Hanle, in an email to Vail Daily