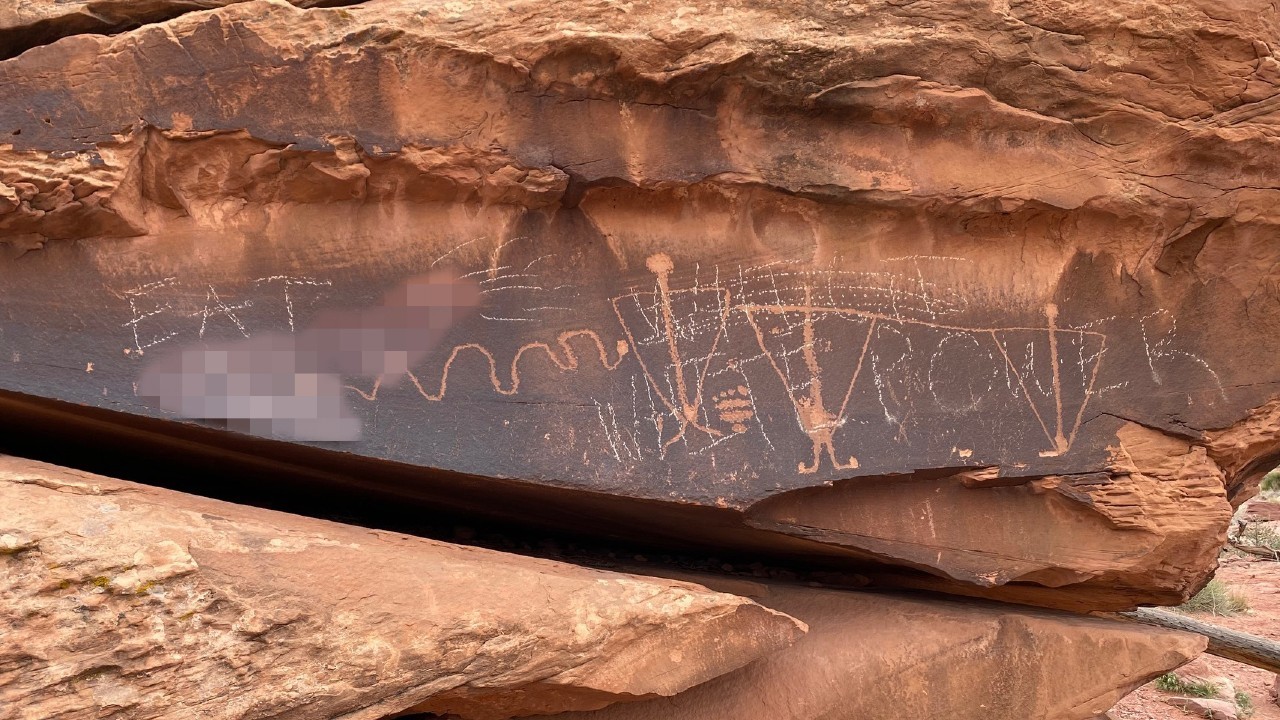 A Moab tour guide was shocked to see racist graffiti scrawled across ancient Native American petroglyphs in Utah on one of the most popular rock art panels in the area.
The words "white power" and graphic images were discovered Monday on "The Birthing Scene," a panel on a slab covered on four sides with Native American art from the Anasazi period nearly 2,000 years ago.
According to the AP, the person who graffitied the racist message had to cross out their first attempt after misspelling the word "white."
First-time offenders can face fines of up to $20,000 and one year in prison under the Archaeological Resources Protection Act.
Local officials are concerned about the rise of vandalism and are asking the public to begin taking photos of anyone vandalizing petroglyphs or any rock structure and provide them to the police, KSTU-TV reported.
The Utah Bureau of Land Management is offering a reward for information to identify the person responsible.