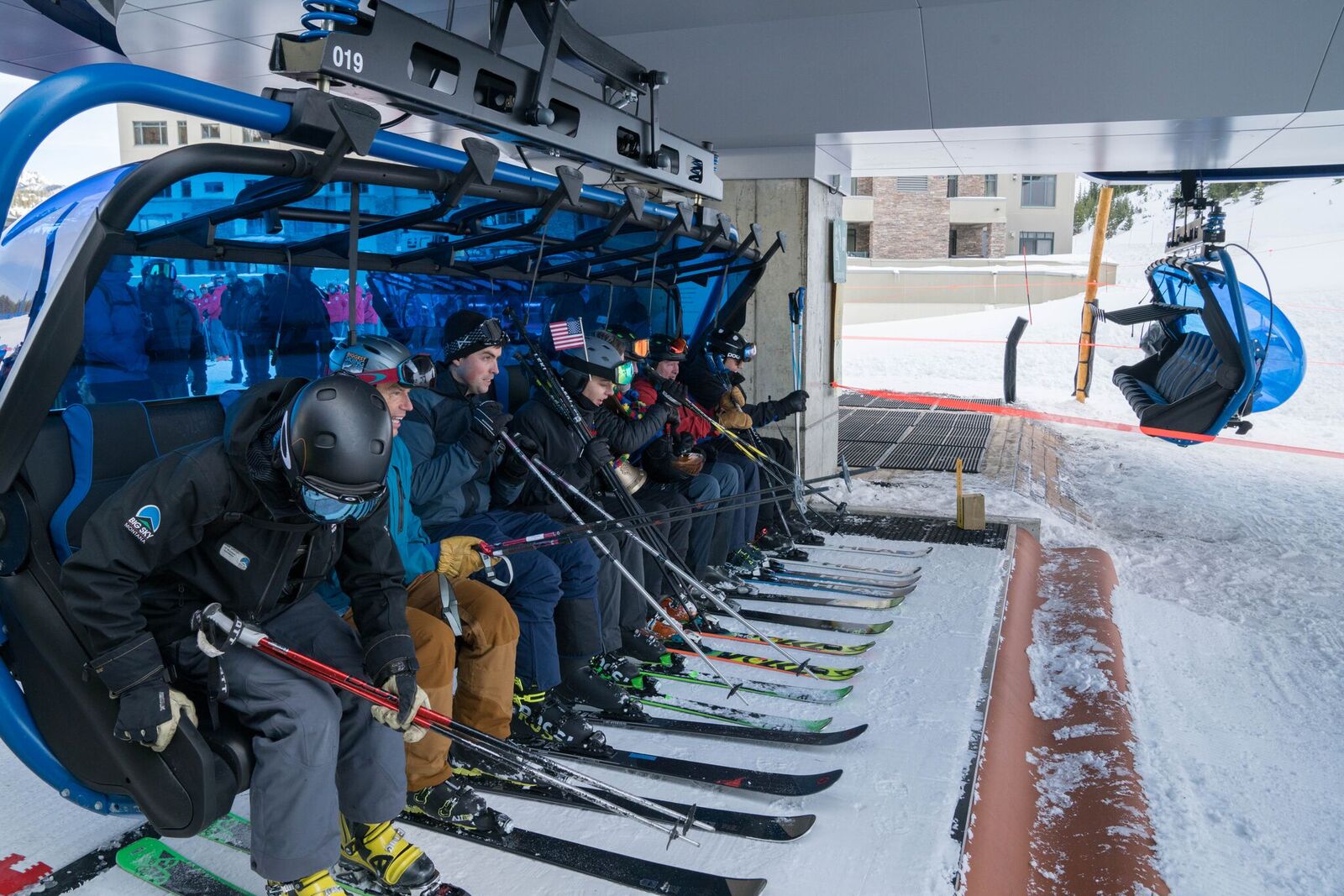 Ramcharger 8, the first eight-seat chairlift in North America and the most technologically-advanced chairlift in the world, debuted at Big Sky Resort, MT on Saturday.
"The upgrades unveiled today at Big Sky Resort mark a new age of lift technology in major zones of the mountain," says Taylor Middleton, President, and General Manager of Big Sky Resort. Shedhorn 4, a new high-speed quad on the south face of the mountain, will also debut next week.
At the base of Big Sky Resort, Ramcharger 8, the new eight-seat, Direct Drive, D-line chairlift, significantly improves the guest experience on Andesite Mountain, and paves the way for future on-mountain upgrades in that area. Guests will experience a whisper-quiet ride and incomparable comfort, benefiting from ergonomically-shaped, extra-wide heated seats, a weather-proof Big Sky Blue Bubble, and adjustable loading carpet. Ramcharger 8 whisks up to 3,200 skiers up Andesite Mountain each hour.
"Ramcharger 8 is the culmination of everything we have learned so far, and incorporates many firsts for the North American market; first eight-passenger chairlift, first direct drive motor, first locking restraint bar, first height-adjustable loading carpet, first high resolution video display, and the first of our newest generation detachable lifts, the D-Line, says Mark Bee, president, Doppelmayr USA. "We look forward to continuing to work with Boyne Resorts and Big Sky as they execute the Big Sky 2025 vision," says Bee.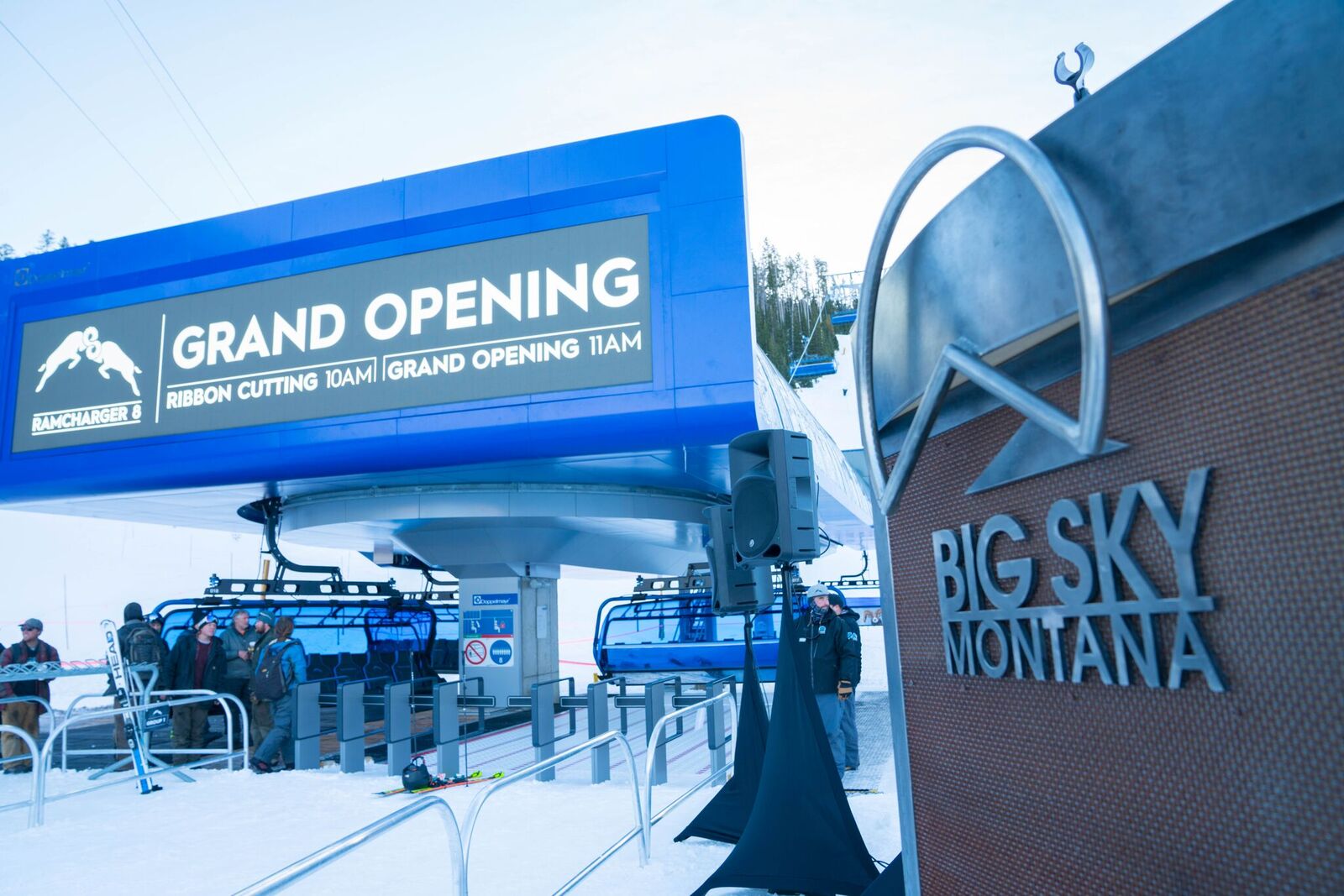 Following Ramcharger 8's upgrade, Big Sky Resort plans to introduce inventive, new experiences for future ski seasons. In the 2019-2020 winter season, Big Sky Resort will add three Omega V gondola cabins to Ramcharger 8. Two will be dedicated Dining Cars, allowing guests to sit around a table installed in the cabin for a premier dining experience.
"With the addition of the Omega V dining cars, Big Sky will be home to the smallest restaurant in North America," says Kircher.
Another car will be reserved as a VIP cabin. The Omega V gondola cabins will be the first of their kind to debut in North America. Additionally, Big Sky Resort plans to add a night skiing experience on Andesite Mountain, serviced by Ramcharger 8.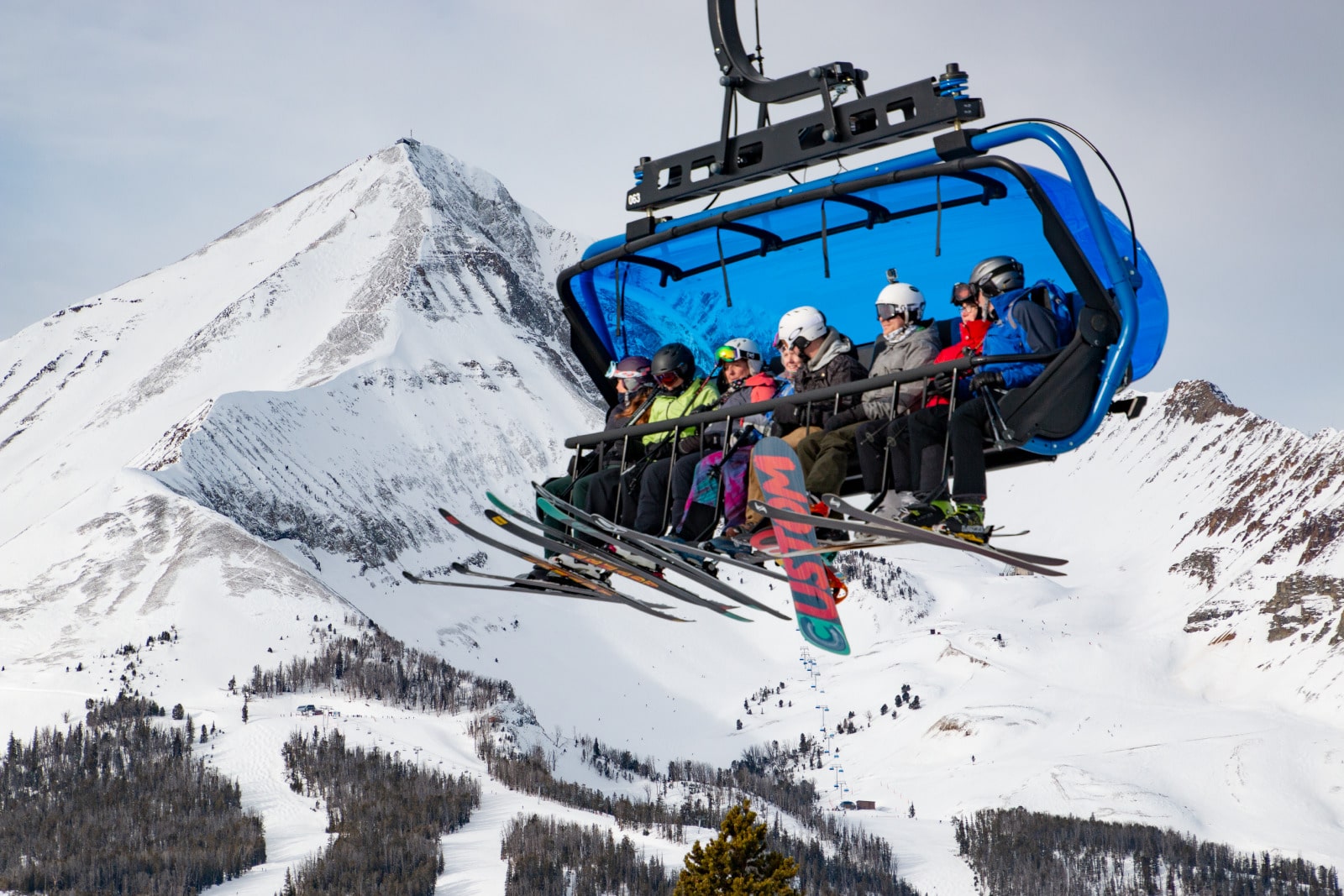 Big Sky Resort's commitment to a world-class mountain experience and the most technologically-advanced chairlift network in North America doesn't end with the introduction of Ramcharger 8. Shedhorn 4, debuting as a high-speed quad on the south face of the mountain, doubles uphill capacity and shortens the ride time from ten minutes to just five minutes.