20 years since Salomon scrapped the project, rear-entry boots are making a comeback. Ski boot manufacturers are looking for ways to keep people skiing longer. A recent poll conducted by SIA has shown that alpine skiers from 45-65 have increased in number. Similarly, skiers around 70 make up 7% of the market. Since this group of older rippers has become a large piece of the market it makes sense that ski companies should want to cater to their needs. What do these old rippers need? A boot that is easier to put on, easier to walk around in, and involves less bending over fiddling with buckles. The answer? The re-introduction of rear-entry ski boots.
Nordica and Atomic both have unveiled new rear entry boots. These boots may be a blast from the past but they are loaded with new tech to make them more comfortable and keep dad and hopefully grandpa skiing longer. The Nordica boot offers a moldable shell and thermal heaters in a lightweight package. The boot also features GripWalk soles that should help to mitigate slipping while walking around the resort. The Atomic boot has a single lever that locks the boot down to the rider's shin that can be operated with one hand.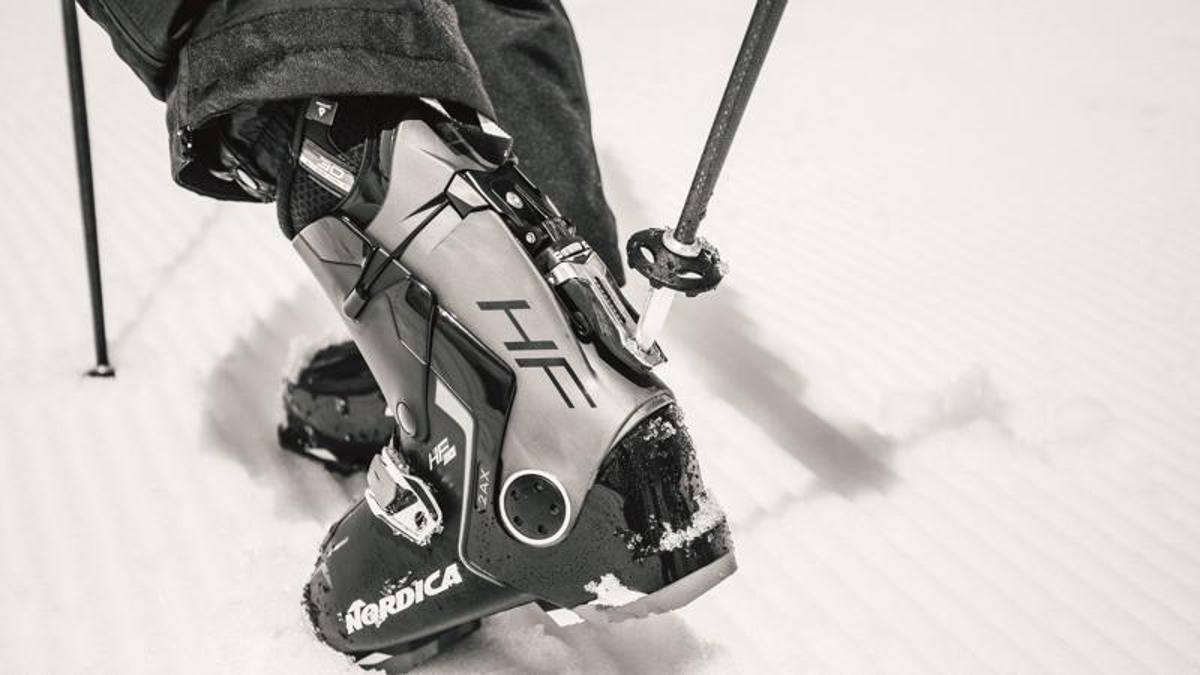 These manufacturers have hit the nail on the head here when it comes to reading the market. Retired or simply older skiers have more luxury time and the funds to splurge on a new boot. The boots are easy to get on and better yet are a throwback to the glory days when these guys were charging around the mountain. Not every innovation in skiing needs to be about going the biggest or fastest. Sometimes all we really need is to be more comfortable and to keep skiing!