Summertime in Alaska is supposed to be magical (except for the mosquitos). Endless daylight and copious amounts of outdoor activities means recreational opportunities are prime before the harsh, dark, cold winter comes. However, this summer has been plagued by wildfires.
There are still several months left in wildfire season, but Alaska has already surpassed 2 million acres burned this season. Over the last 20 years, there has only been one time they reached that total this early in the summer. The total number of fires currently sits at 426.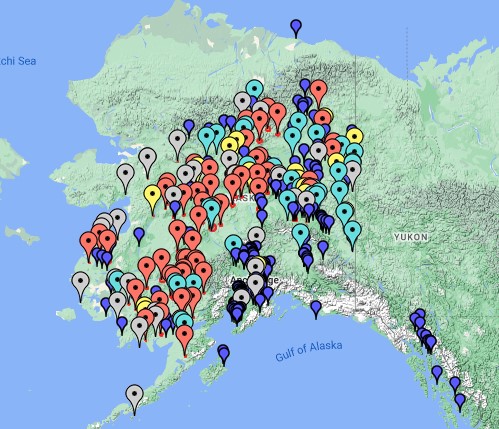 The fires have been aggravated by drought, above-normal temperatures, and several intense lightning storms. Thousands of lightning strikes have been detected just this week.
With so many fires and limited resources to fight them, many of the fires are simply being monitored, especially the ones in remote areas. Air control is being used, but only to slow them down. Only when they become a threat to people or infrastructure will resources be allocated to fighting them.
Smoke and air quality have been abysmal. Warnings to avoid exposure have been issued. Let's hope conditions can change for the better soon.