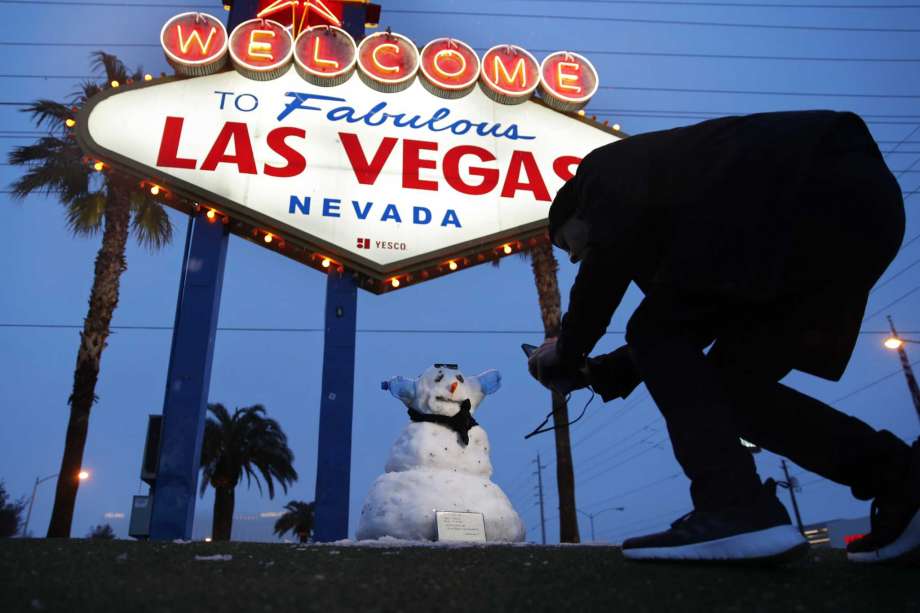 A winter storm that swept through the Southwest and brought a rare snowfall to the Las Vegas Strip and the mountains above Malibu in California pounded north-central Arizona with record amounts, reports My San Antonio. 
Residents in northern Arizona will be digging out from what the National Weather Service characterized as "not your average" storm.
"It is by no means over for us," said meteorologist Mark Stubblefield in Flagstaff. "It's still dangerous to travel."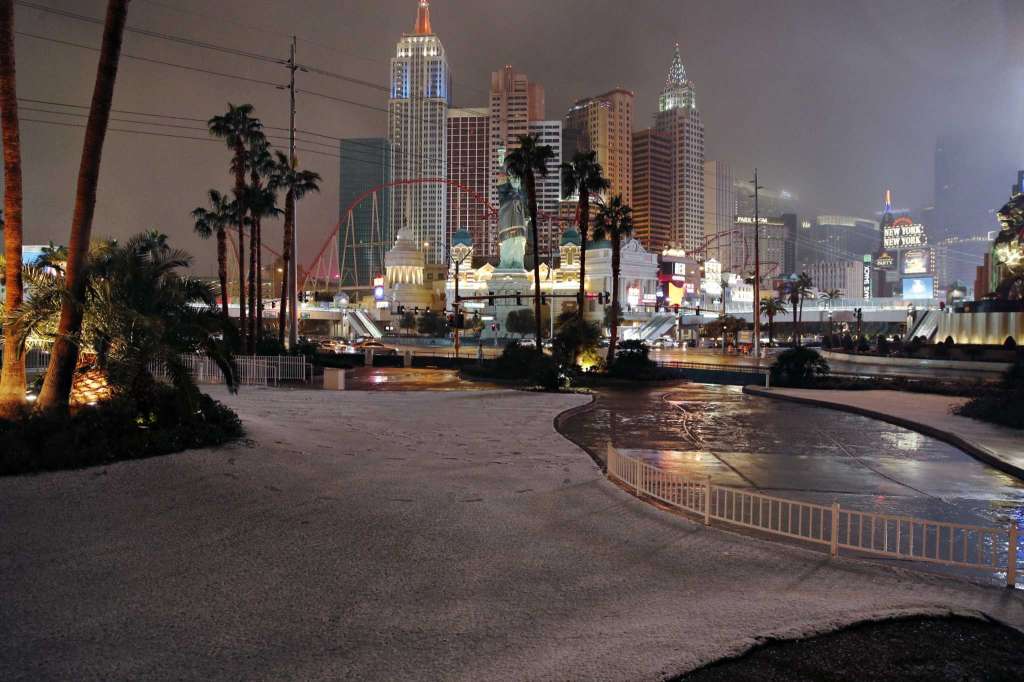 The 3-inches that settled in Las Vegas is a record for this time of year, said the NWS. Flagstaff on Thursday had a new single-day snowfall record of 35.9 inches, and Phoenix on Thursday set a record for the day with 1.01 inch of rain.
Not wanting to miss a unique opportunity, a snowman was built near the famous "Welcome to Fabulous Las Vegas" sign.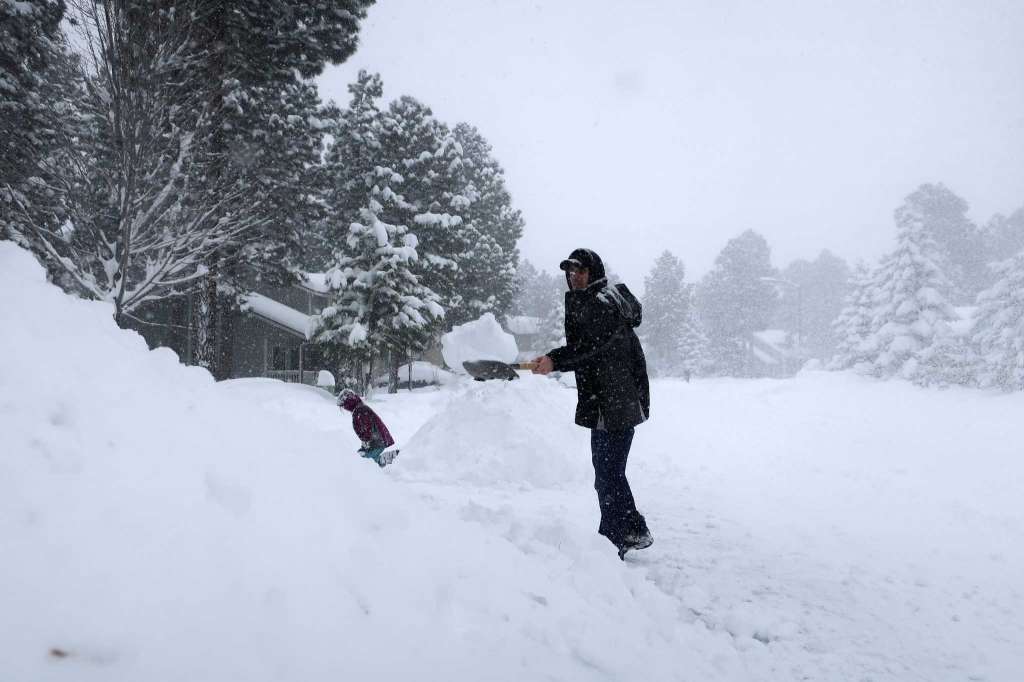 Authorities closed portions of the main routes from Las Vegas to Los Angeles and Phoenix because of snow, ice, and limited visibility.