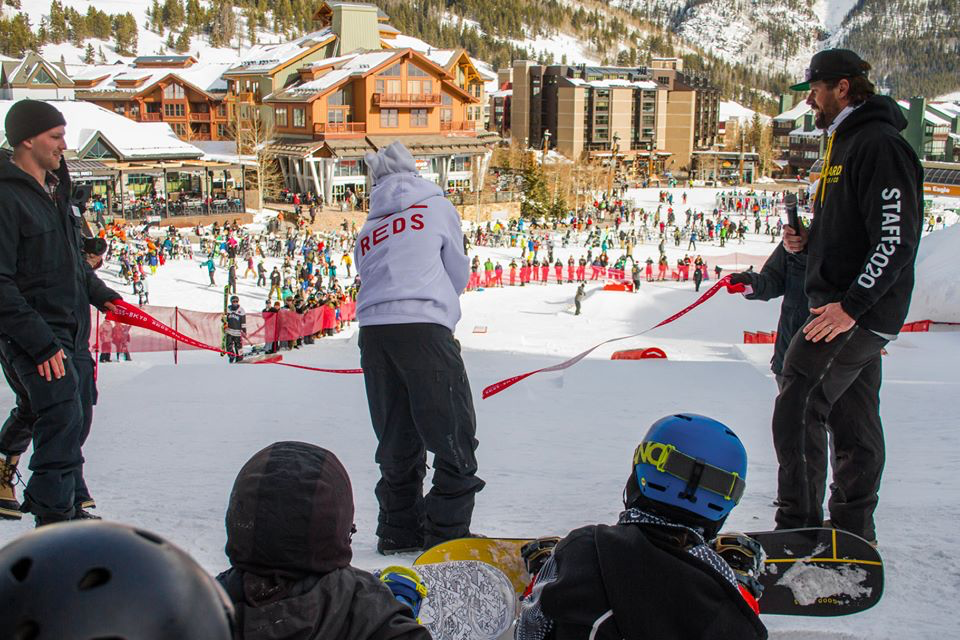 Former Olympian, Red Gerard, along with Copper Mountain in Colorado have come together to open Red's Backyard, a free hike park. What started as an idea between brothers in their backyard a few years ago has now become bigger than ever expected. Red and his brother, Kai came to Silverthorne, Colorado from Cleveland, Ohio and immediately took advantage of living in the mountains by created their backyard park run from a dirt bike tow rope. They built scale versions of contest features to practice and dial in their riding. The original park has now been featured through Red and plenty of other snowboarders all over the internet.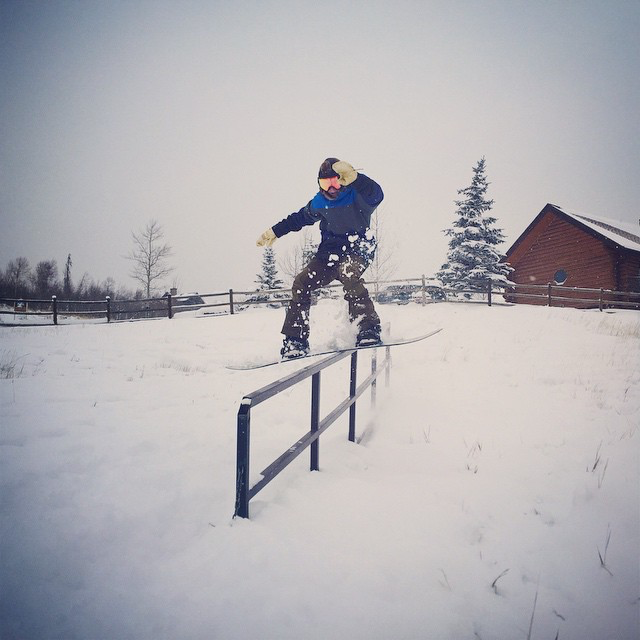 Red at his home in Silverthorne, Co
The Gerard family and Copper Mountain started this project intending for the kids who cannot afford the $100+ lift tickets to come and hit some rails at a world-class resort. Red's mother, Jen, actually was the first to spark up the idea using the brothers' original idea. Now all can come to Copper and get some riding in at no cost, just sign the waiver before riding. And it's not stopping there Woodward and Powdr Corp. are also planning to open up more of Red's Backyard parks at their resorts across the country.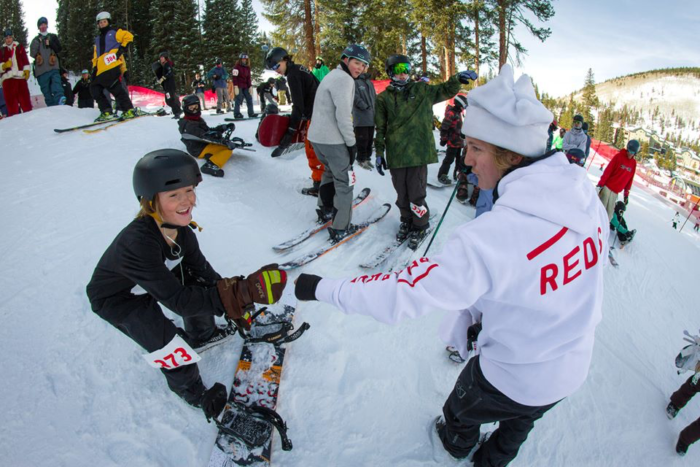 Red giving props to one of the young riders