Report from Tuesday, February 7th, 2023
With 6″ of fresh snow in the previous two weeks at RED Mountain Resort, BC, it's fair to say we deserved it today. The webcam showed less than 10cm (4″), but on the mountain, the drifts in the trees skied much deeper.
It dumped all day and visibility wasn't bad. Not free refills dumping, but consistent snow all day means tomorrow will be even better. Not that today wasn't great…
Temperatures were good, around 30ºF, and the only wind was at the top as Motherlode breached the ridge atop Links Line.
Papoose Bowl was fun. We did it twice. Dropping in at slightly different points off Buffalo Ridge. The unforgiving steepness at the top, featuring rocks and trees, opens into a nicely pitched open mogul field in sight of the Motherlode liftline. The snow was not too heavy and a few inches deep, providing decent coverage considering the last couple of weeks we've had—no dust on crust here.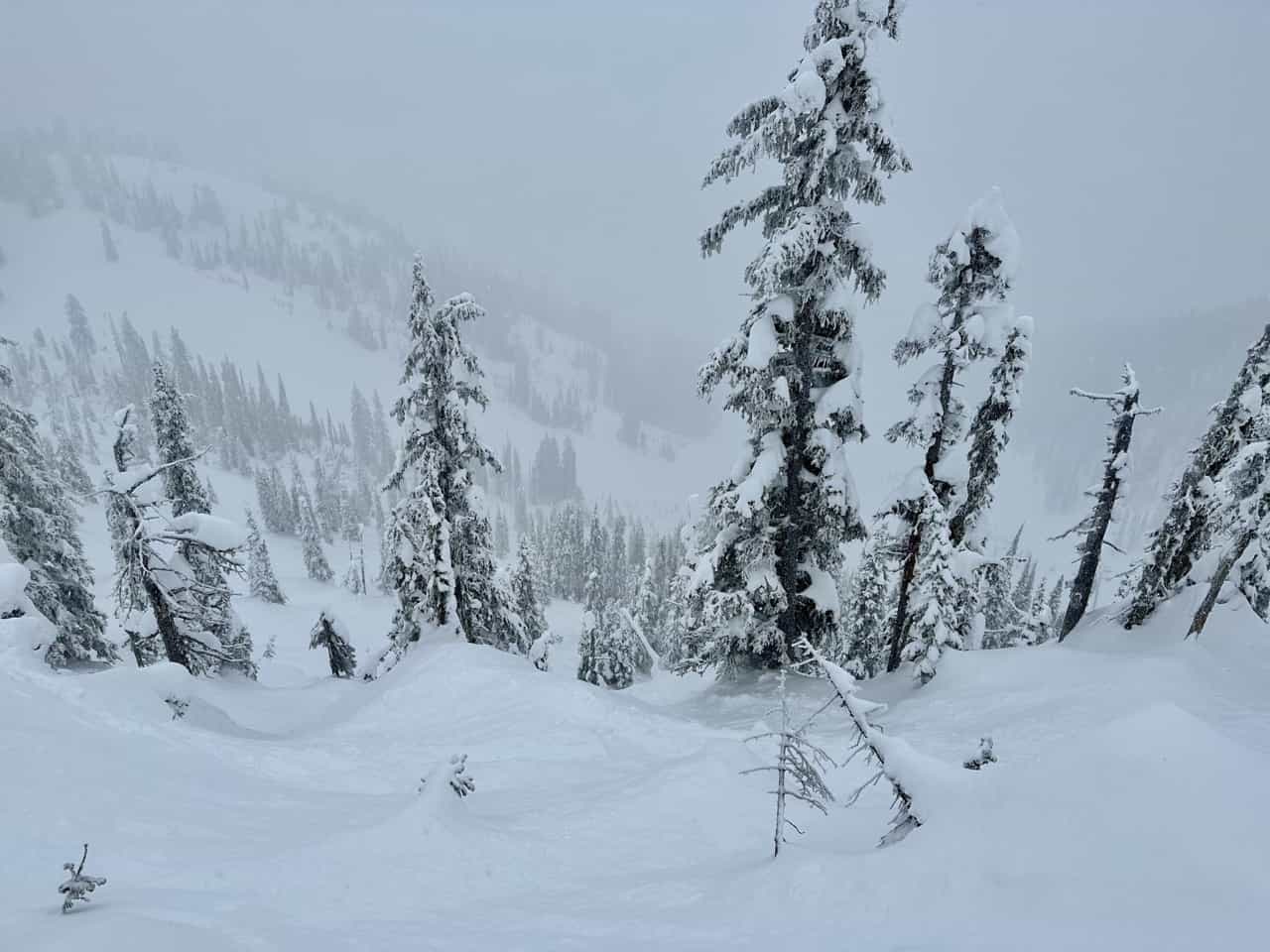 We headed for Jumbo Gully next, although we missed it and ended up in Powder Fields and The Orchards. The trees were fun, and there was more snow over here, what felt like over six inches, with spots of boot-deep powder where the wind had blown it.  Awesome trees open up into wide meadows before the trees tighten up again. Natural features keep you on your toes as rocks, fallen trees, and huge boulders create a rider's natural playground.
It was still snowing as our legs told us the day was almost over. We finished with Center Star under the Motherlode, which was excellent. Still untracked (or refilled) moguls, the slightly heavy snow easily kept your speed in check. A Hollywood lap. Granite Towers was more of the same, leaving us happy and hungry for more tomorrow.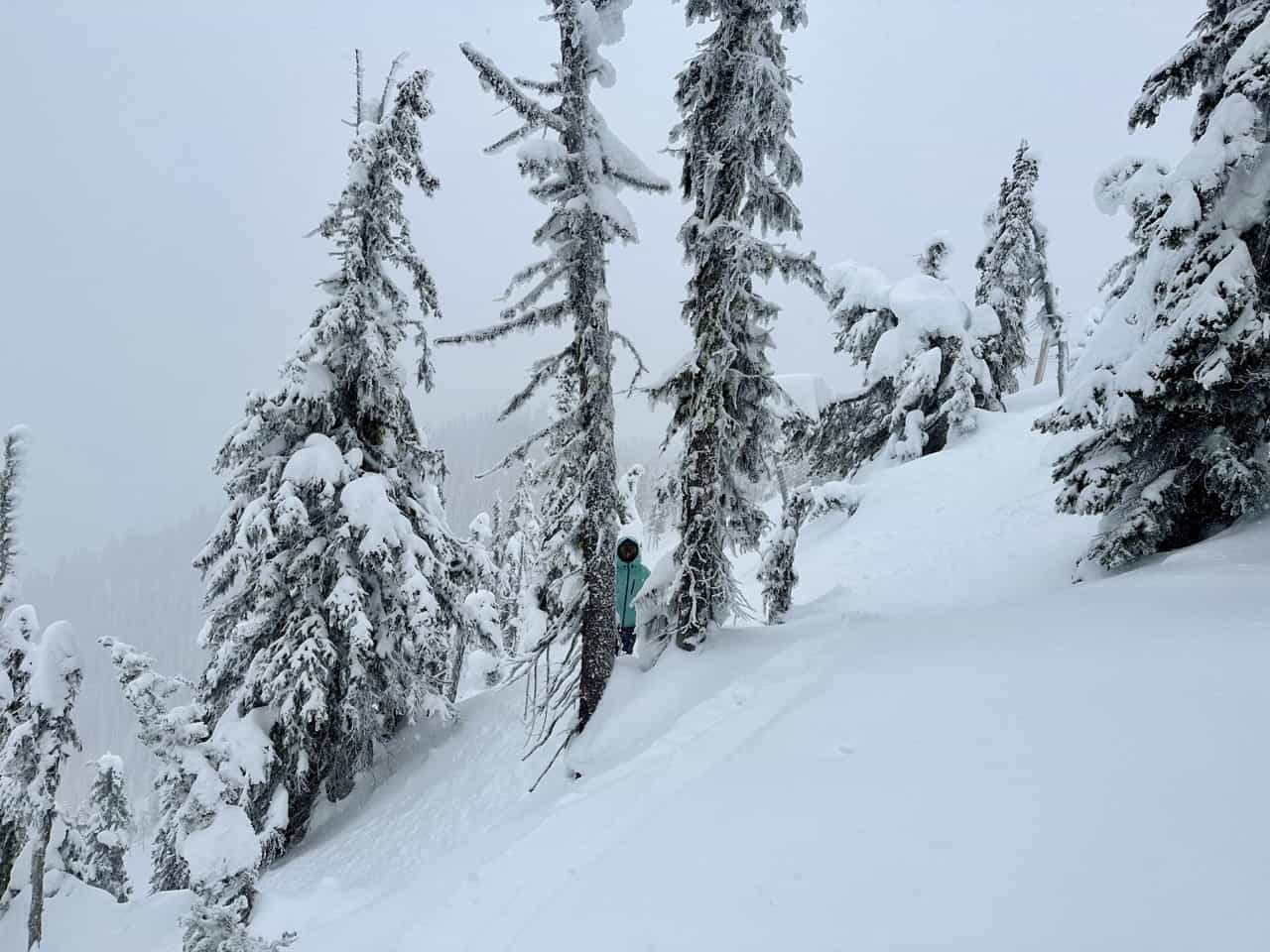 It's still dumping in Rossland. When we returned to town from the mountain, there was at least 4″ on the sidewalks.
Tomorrow is going to be a first-chair kind of day. Here's hoping it snows all night. We deserve it. The Good Life just got better.
Conditions:
Forecast:
Photos: