Today is your last chance to take advantage of this super-deal from RED Mountain Resort, BC. The resort is offering Interest-Free Payment Plans for all until April 30.
We can't wait to share these moments in the mountains together again. Save $300 and don't pay in full for your 20/21 Early Bird Season Pass until August 31.
Not only that, but ALL RED Season Passes for the upcoming 2020/21 season will keep the exact same pricing as this current 19-20 season. From Junior to Senior, it's all the same for 20-21!
If you want to buy next season's pass, click here.
RED Mountain Resort in Rossland, British Columbia is a history-rich resort that's been around since December 29th, 1947. It's situated in the Monashee Mountain Range of Canada and originated from the gold rush.
When it comes to ski resorts, it's a hidden gem. The resort is well known for its light, dry powder that all of us skiers and snowboarders are after. They offer up 3,850 acres of skiable terrain that's served by 8 lifts across 4 peaks. The sheer amount of terrain is impressive, but the best part is that it's not crowded like the other resorts.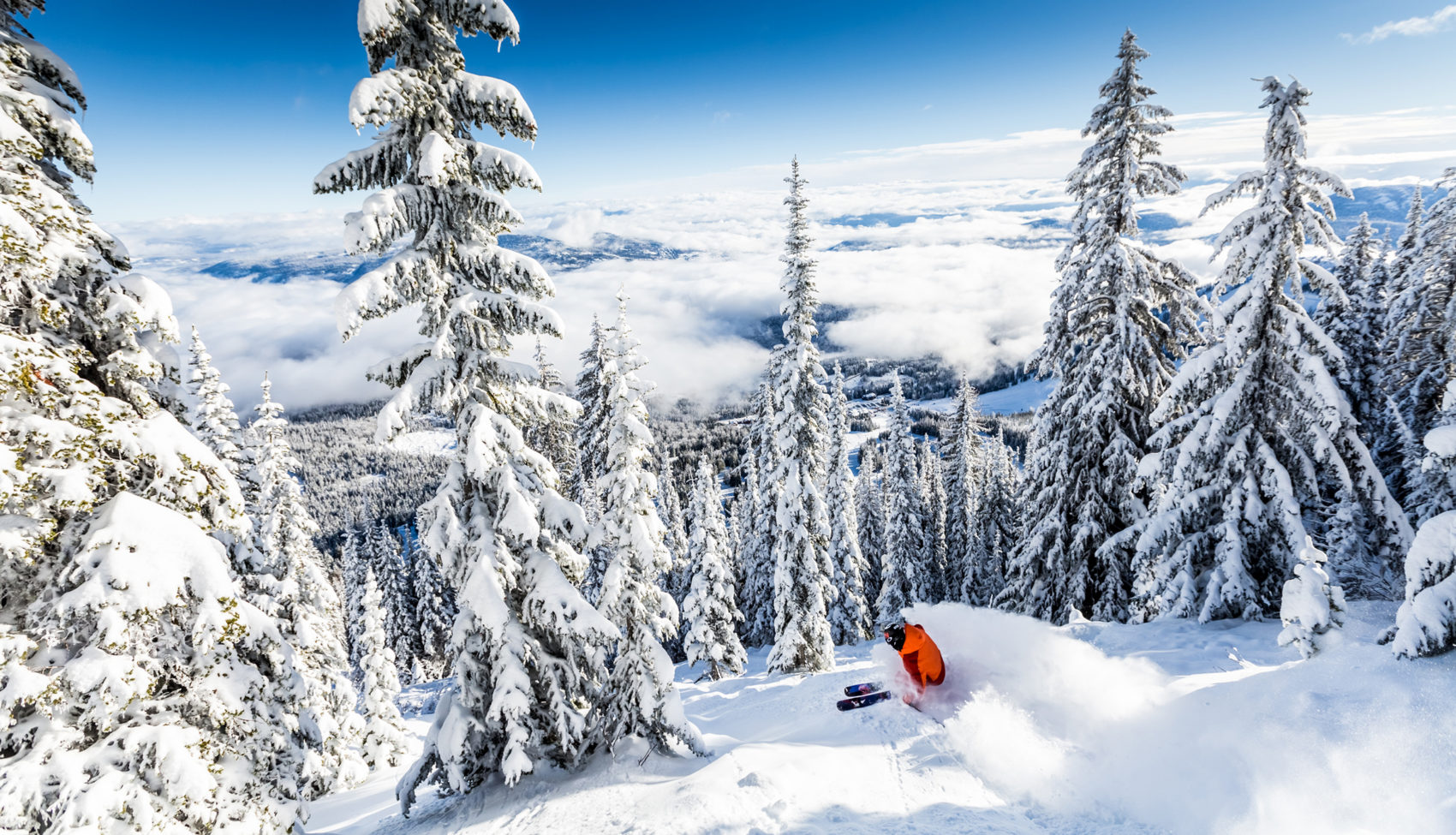 Everyone dreams of a powder day without the crowd. As one of the Top 10 Largest Ski Resorts In North America, RED Mountain Resort offers up some of the most terrain, without the crowds. They are ranked #1 for The Most Acres Per Skier. Take a second to think about that, it's all the snow, without the lift lines or tracked-out conditions. When you've got 3,850 acres of skiable terrain to work with, you're sure to find your own stash of the goods.
RED Mountain Resort By The Numbers:
Vertical Drop: 2,919 ft
Skiable Acres: 3,850 Acres
Number Of Runs: 118
Number Of Lifts: 8
Number Of Peaks: 4
Longest Run: 4.3 Miles
Average Annual Snowfall: 300″
Established: December 26th, 1947