The worst was feared earlier this week when a wildfire swept through California's oldest state park, Big Basin Redwoods. Most assumed that the park's residents, the 2,000-year-old tallest living things on earth would be destroyed in the blaze.
Turns out that you don't get to be 2,000-years-old without surviving a wildfire every now and then. An Associated Press reporter hiked through Big Basin Redwoods State Park yesterday and confirmed that most of the redwoods had survived the blaze.
"That is such good news, I can't tell you how much that gives me peace of mind."

– Laura McLendon, conservation director for the Sempervirens Fund
The historic park headquarters was destroyed, along with a number smaller buildings and campground infrastructure in the blaze, but redwood forests are meant to burn, so reports earlier this week that the state park was "gone" were misleading.
"But the forest is not gone. It will regrow. Every old growth redwood I've ever seen, in Big Basin and other parks, has fire scars on them. They've been through multiple fires, possibly worse than this."

– Laura McLendon, conservation director for the Sempervirens Fund
Redwood trees are capable of resprouting. So when the trees are damaged, be it from fire, wind, or lightning, as long as they aren't felled, they can resprout. The tallest tree in the park, Mother of the Forest, used to be 329-feet tall. Her top broke off during a storm, but a new trunk sprouted from the old growth.
The park has had to close following the fire, having only just reopened after COVID-19 closure. Buildings and campsites need to be rebuilt and trails cleared, but the forest will recover.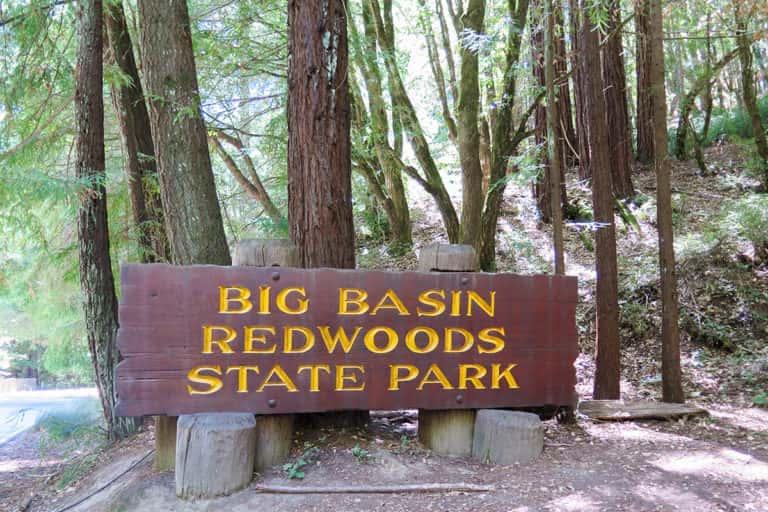 Big Basin Redwoods State Park is a state park in the US state of California, located in Santa Cruz County, about 22-miles northwest of Santa Cruz. The park contains almost all of the Waddell Creek watershed, which was formed by the seismic uplift of its rim, and the erosion of its center by the many streams in its bowl-shaped depression.
Big Basin is California's oldest State Park, established in 1902, earning its designation as a California Historical Landmark. Its original 3,800 acres have been increased over the years to over 18,000 acres. It is part of the Northern California coastal forests ecoregion and is home to the largest continuous stand of ancient coast redwoods south of San Francisco. It contains 10,800 acres of old-growth forest as well as recovering redwood forest, with mixed conifer, oaks, chaparral, and riparian habitats. Elevations in the park vary from sea level to over 2,000 ft. The climate ranges from foggy and damp near the ocean to sunny, warm ridge tops.
The park has over 81-miles of trails. Some of these trails link Big Basin to Castle Rock State Park and the eastern reaches of the Santa Cruz range. The Skyline-to-the-Sea Trail threads its way through the park along Waddell Creek to Waddell Beach and the adjacent Theodore J. Hoover Natural Preserve, a freshwater marsh.
The park has many waterfalls, a wide variety of environments (from lush canyon bottoms to sparse chaparral-covered slopes), many animals (deer, raccoons, an occasional bobcat) and abundant birdlife – including Steller's jays, egrets, herons, and acorn woodpeckers.