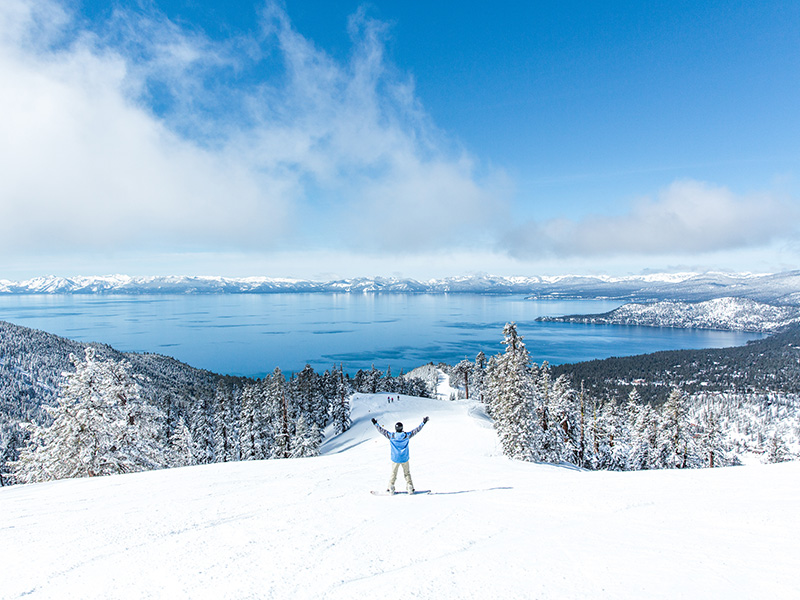 Brought to you by Visit Reno Tahoe
Reno Tahoe is brimming with world-class ski resorts and distinctive mountain experiences. Resorts here are always ready to deliver with expansive lake views and exclusive on-mountain events. Check out these Lake Tahoe resorts and their unique features to spice up your next winter vacation.
Searching for steeps? The Chutes at Mt. Rose is the ultimate test. This 200+ acre area offers some of the longest vert in North America. Stand on top of El Cap and you'll feel your heart start racing as you get ready to drop in. Skiing 1000+ vertical feet with pitches from 40-55 degrees will get those legs burning. Scope your lines from the chairlift, hop on the Chuter chair for more, and enjoy some of the most sustained steep skiing in Tahoe. 
Every Thursday through April 9th, Mt. Rose Ski Tahoe hosts their famous Ladies Clinics. Immerse yourself in a supportive environment and learn about topics such as balance, center of gravity, flexion and extension, ski equipment, weather and snow conditions. Clinics are taught by PSIA-certified instructors who will help you dial in your goals. Start the day with coffee and themed discussions, then hit the slopes with your fellow females and fine-tune your skills. 
It doesn't get much better than relaxing slopeside with live music and stunning lake views after a day on the mountain. Every Saturday for the remainder of the season, Diamond Peak hosts live music at the Loft Bar Deck. Loosen the ski boots and catch some rays with a brew in hand. The friendly, intimate vibe at Diamond Peak is something special that any local can attest to. 
Diamond Peak's Last Tracks Wine and Beer Tasting is one of Lake Tahoe's most unique on-mountain events. Take the last chair up to Snowflake Lodge and get ready for the ultimate mountain experience. Wine and craft beers paired with delicious appetizers await. Take in breathtaking lake views and end the day with a final run down a fresh groomer.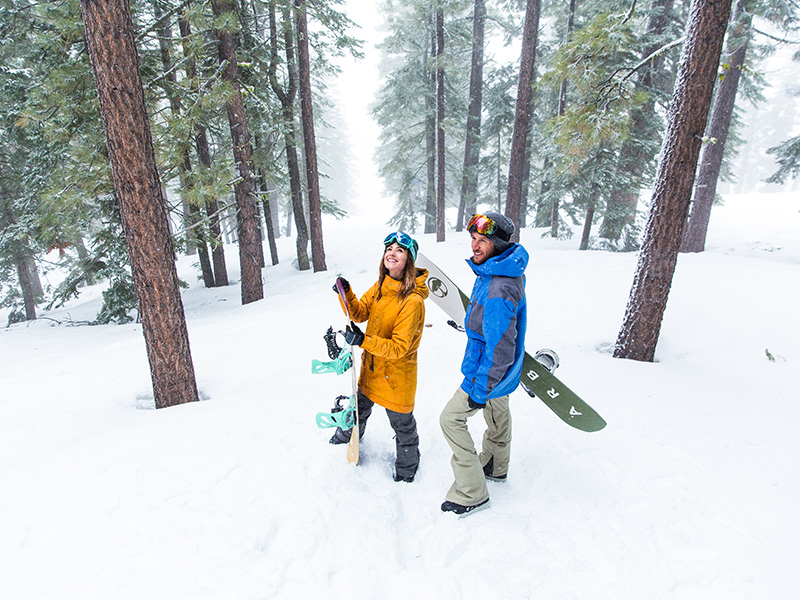 Sit back and relax with a glass of bubbly at Northstar's very special Tōst Mountain View Bar. At 2:00 pm, folks gather for this ski-up, mountain view bubbly experience with private seating and a bottle of Taittinger Brut Champagne. This event is one of Northstar's most unique traditions. After the tōst, stay and enjoy the view with sparkling wine and charcuterie.
Squaw Valley is world-renowned, and for good reason. Home to the 1960 Winter Olympic Games, Squaw Valley became one of the United States' largest and most popular ski areas. In 1949, Squaw Valley first opened as a quaint resort with fifty rooms, one chairlift, and two rope tows. In the five years leading up to the Winter Olympic Games, infrastructure was built as promised and Squaw Valley quickly evolved into its other name, "Olympic Valley". Take the tram to the Olympic Museum and get a glimpse of the history that sparked this special place.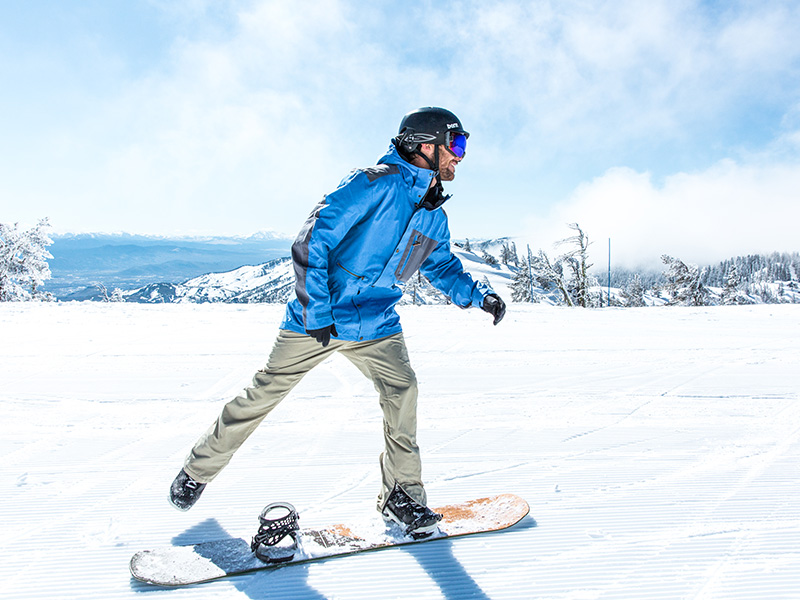 Want to escape the crowds and dip into the backcountry? Homewood Snowcat Adventures can take you there. This fully-guided experience in out-of-bounds terrain is truly something special. After being transported to Ellis Peak by snowcat, you'll find yourself surrounded by peaceful glades and untouched powder bowls. Once you have had your fill, it's easy to slip right back into the resort to end the day. 
Lake Tahoe is steeped in mountain traditions and exciting activities. No matter which ski resort you choose to visit, you will likely find a unique experience waiting for you there.  Whether it's the exceptional lake views, slopeside treats, or vast terrain–Tahoe resorts will find a way to keep you coming back season after season!