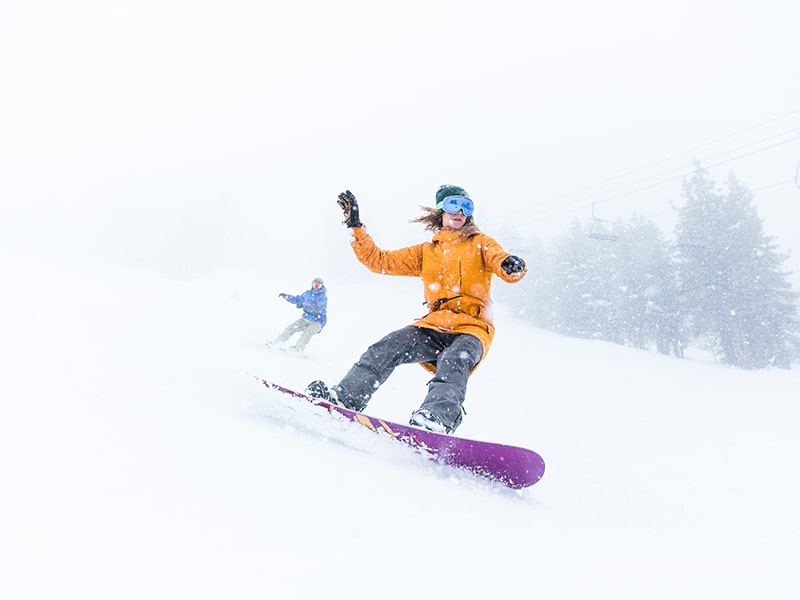 Brought to you by Visit Reno Tahoe
Reno Tahoe is a bustling hub for winter activities. World-class ski resorts dot the region, inviting guests to explore the mountains that surround Lake Tahoe. Skiing is a must, but what you do in your spare time can truly create the ultimate winter weekend. Follow this trip itinerary and you'll find yourself enjoying Reno Tahoe to its fullest on your next winter vacation. 
Friday
You've checked in to your hotel and switched to vacation mode. The weekend is just warming up and Friday night fun is easy to find!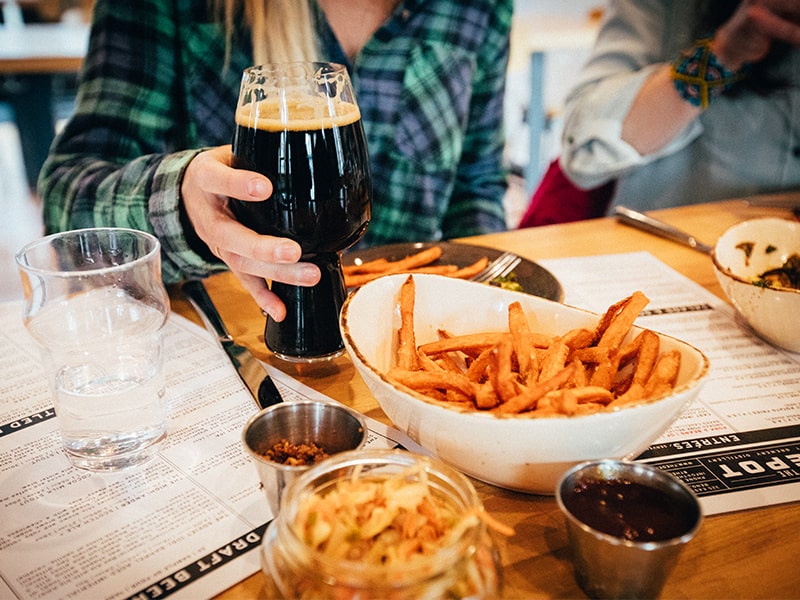 The Hyatt Regency Lake Tahoe in Incline Village offers an elegant waterfront experience on the shores of Lake Tahoe. As soon as you check-in, you'll find yourself surrounded by breathtaking lake views, delicious dining options, and a relaxing atmosphere. For some family fun on a Friday night, order a s'mores-making kit from room service and enjoy star-gazing by one of their firepits. For a good beer and some late-night bites, dip into Cutthroat's Saloon and watch a game at the bar. The weekend has officially begun!
The creative beers and tasty nachos at Alibi Ale Works in Incline Village are sure to satisfy all your post-travel cravings. Plus, this locally adored watering hole in the hosts live music on Friday nights all season long. Bottoms up.
For those staying in Reno, there is an endless amount of bars, clubs, and restaurants for you to enjoy. Enjoy craft breweries, sip creative cocktails, or boogie on the dancefloor. Check out Reno's après-ski scene and see what The Biggest Little City is all about.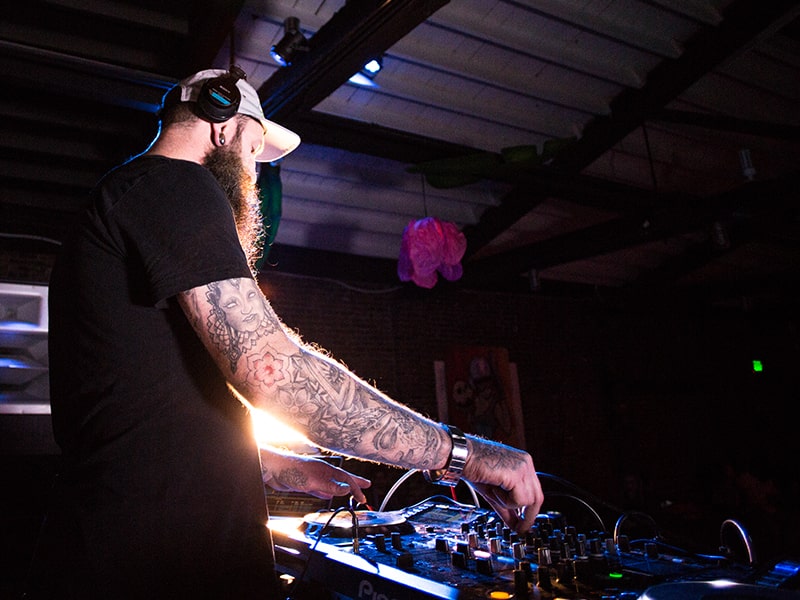 Saturday
Saturday is your day to play. Skiing is probably on the agenda, but why not maximize your time and pair a day on the slopes with something equally memorable? Here are some activities to create a diverse dual day.
Sunset and Full Moon Snowshoeing
Snowshoeing is a wonderful way to explore Tahoe's surrounding mountains in a different way. It is low intensity, low impact, and makes for a relaxing second half to a dual day. Tahoe Adventure Company is a local tour company based on the North Shore of Lake Tahoe. Join one of their Sunset or Full Moon Snowshoe Tours and cap the day off with beautiful alpenglow views and warm beverages.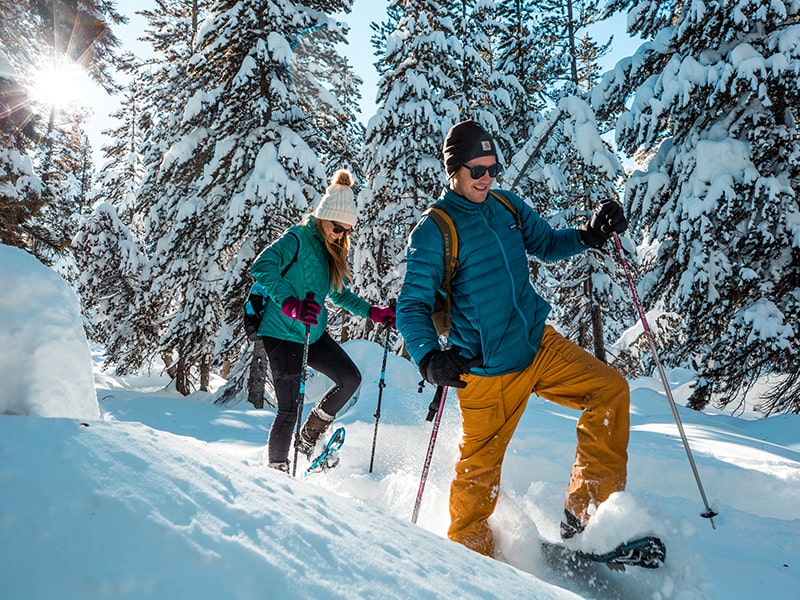 Yoga
Looking to rejuvenate your muscles after a long day on the slopes? Fine-tune your flexibility and try out a yoga class. Reno Tahoe has a vibrant yoga community with classes and studios throughout the region. The Studio in Reno is a local favorite and offers a strength and balance yoga class every Saturday evening — an ideal way to dial in those ski legs! 
Indoor Rock Climbing
Mesa Rim is Reno's newest indoor rock climbing gym. Whether you are a seasoned climber or want to try something new, this gym definitely deserves a visit. Mesa Rim's towering walls and creative routes will keep you on your toes. Climbing also complements skiing and snowboarding perfectly!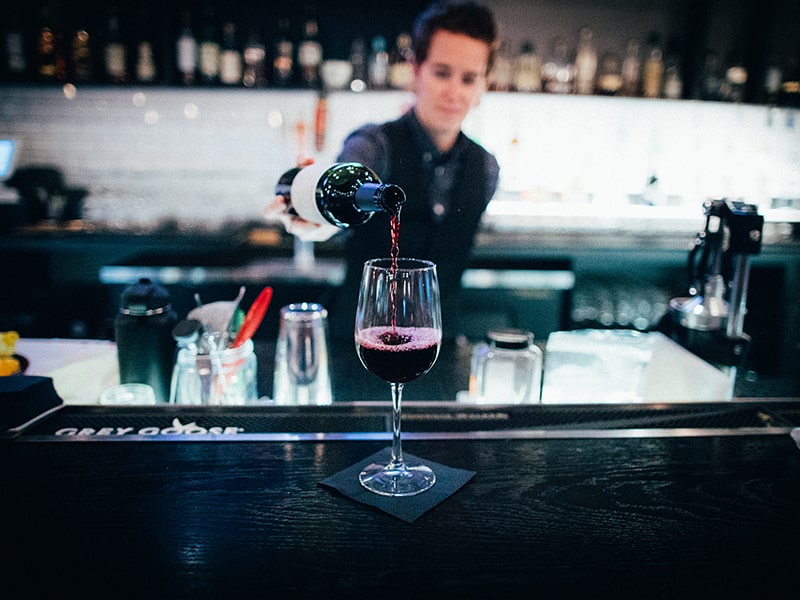 Sunday
If you are on the right track, you should be ready for a rest day. Make sure to sleep in a little and treat yourself to Sunday brunch. 
Pegs has been one of the most beloved breakfast and brunch spots in Reno Tahoe since 1999. With six locations around Reno, both locals and visitors just can't get enough! The portions are huge and their french toast is famous. If you have never had a Monte Cristo sandwich, this is where you try it.
This quaint, cozy cafe is a convenient stop for some comfort food by the lake. Enjoy traditional breakfast favorites like breakfast burritos and pancakes or try their delicious soups and sandwiches. They also serve breakfast for most of the day so it's all good if you sleep in.
Coffee Bar is an excellent place to grab a coffee and fresh-baked treats. They also offer a lovely menu of organic, locally-sourced meals with a focus on sustainability. With locations in Truckee, Tahoe, and Reno, you can visit this local favorite no matter where you stay in Reno Tahoe. 
On The Way Home
It's time to pack up the car and head out, but the vacation doesn't have to end quite yet. If you have some extra time on the way home, take a moment to discover the rich history of this amazing place. These historical points of interest will take you back in time and give you a well-rounded cultural experience. 
Donner Summit 
For those heading west back to the Bay Area, Donner Pass is overflowing with history. Stop at the Donner Memorial State Park Visitors Center and learn about the history of the famous Donner Party. Drive Old 40 and imagine the days when covered wagons first came upon this area. Snap some photos of the historic Rainbow Bridge and you have yourself a complete historical tour. 
On the East Shore of Lake Tahoe, Sand Harbor is a sight to see, even in winter.  Known as the most beautiful and pristine shoreline in Tahoe, this is a great place to stop and take in one last view of Tahoe before heading home. The State Park is open to the public year-round and you can even enjoy a sleigh ride along the lake if you really don't want to go home yet.