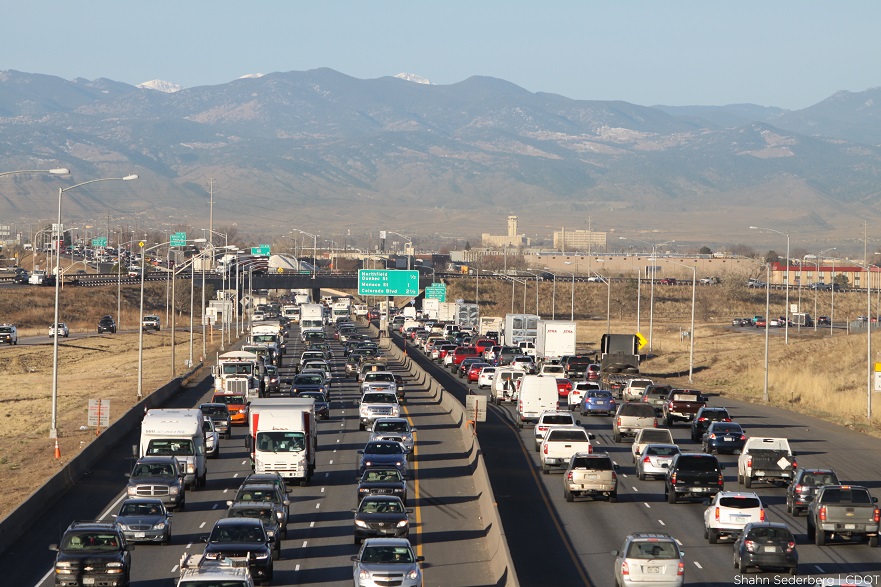 A new report shows that Denver is home to three of the worst traffic bottlenecks in the nation. A traffic bottleneck is a localized disruption of vehicular traffic on a street, road, or highway. As opposed to a traffic jam, a bottleneck is a result of a specific physical condition, often the design of the road, badly timed traffic lights, or sharp curves.
The Denver Business Journal reports that the Central I-70 project is the 15th-worst bottleneck in the U.S. and the junction of I-70 and I-25 is the 21st-worst, according to the American Transportation Research Institute's annual list. The junction of I-25 and I-76 ranks as the 68th-worst bottleneck. So, in one city you have three out of the 100 worst bottlenecks in the nation.
Denver is ranked as the 19th most impacted city in the country when it comes to traffic congestion. Drivers in the city lose up to 83 hours per year in traffic. A study showed that the inner city speed of the last mile driven in Denver is roughly 13 mph. It's no wonder why it can take so long getting to and fro the ski areas near Denver.