The weather was challenging today – it was overcast, snowing and windy. The slalom course looked foggy but the race was set to start at 10am.
There was slightly less people today as many were trying to get back to Bay Area before the major snow storm. 
Despite the weather, the atmosphere at the base of the course was cheery and everyone was so excited to watch excellent skiing of the top racers in the world!
Today the most represented country for the slalom racers was Switzerland (9 athletes), with Austria and Norway second and third (8, and 5 athletes); France and USA were represented by 4 athletes each.
The most popular ski brand was Rossignol: 14 athletes had these skis, second and third popular were Atomic and Fischer (11 and 9 correspondingly).
After the first run, the top three skiers were Clement Noel (52.19) – First, Daniel Yule was behind by 0.07 seconds, and  Linus Strasser was third (+0.11 seconds).
Unfortunately, no USA slalom skiers got in the Top 30. River Radamus and Luke Winters were 32nd and 35th, but Ben Ritchie and Jett Seymour didn't finish their first runs.
By the second run it was snowing heavy with very low visibility. That presented a challenge for both race crews and athletes, especially those racing at the end as the snow was piling up on the race course.
Alexander Steen Olsen from Norway took first place which was his first World Cup podium! His fellow teammate Timon Haugan finished second being 0.05 seconds behind. And the third place was shared by Albert Popov from Bulgaria and French Clement Noel ( +0.24 seconds).
The drama unfolded when AJ Ginnis (former US Ski team athlete who is skiing now under Greek flag) showed an amazing skiing and the fastest time. But it appeared he straddled the gate mid run, so unfortunately he was disqualified..
The last two races at Palisades Tahoe did not change the top of overall standing for FIS Alpine!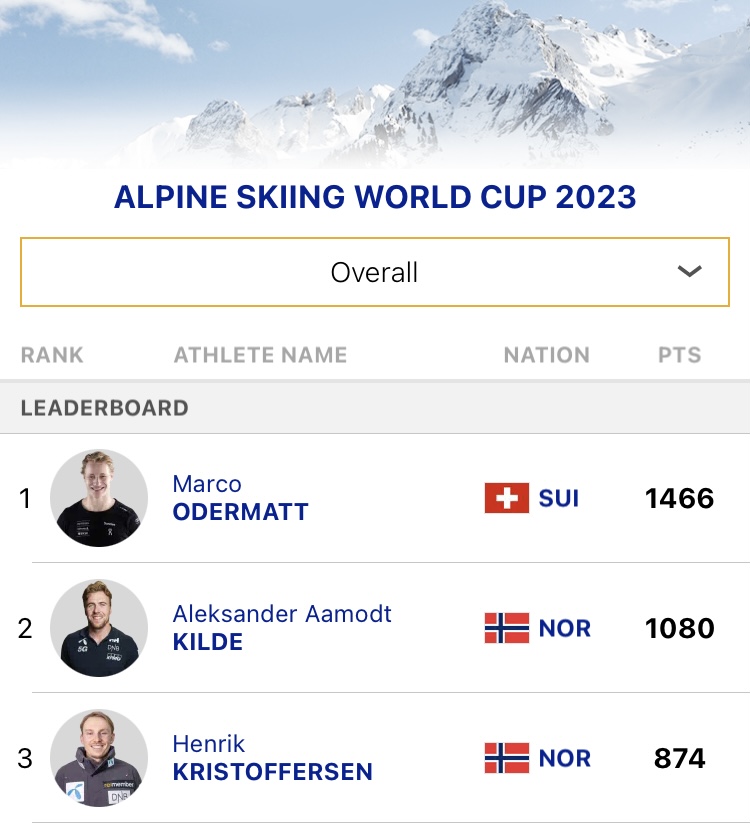 Slalom Race Photo Tour