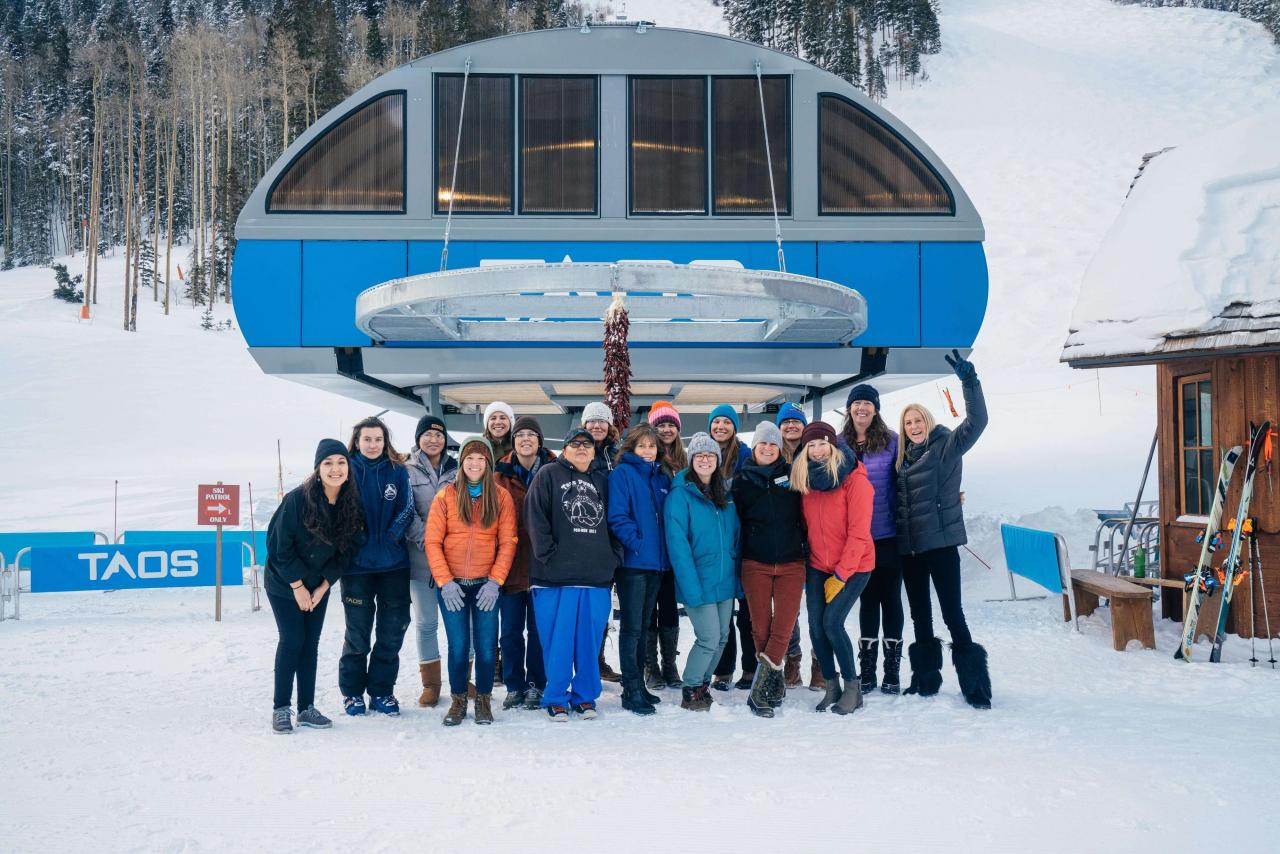 As the North American ski season approaches, resorts are facing a nightmare staffing situation that isn't ending well for seasonal workers, resort businesses, and skiers. Hiring managers and PR departments are looking at a perfect storm of tight labor markets, rapid inflation, unaffordable housing, and outdated hiring practices. Vanlife, surf life, and monotonous everyday life replace ski resort life.
Two ex-ski bums launched SEE YOU NEXT SEASON in summer of 2022 to help young workers to do their first ski season. The site also allows them to work additional seasons or back-to-back winters in both hemispheres.
SEE YOU NEXT SEASON founders Iain Lygo and Matt Fuller are starting to see the inevitable seasonal worker exodus out of high-profile resorts as the housing crisis kicks in.
"Young workers are bailing out of places like Whistler and Jackson, and we are desperately trying to find them other options in the ski industry.

Our website has a large amount of information to help young people find feasible jobs in resort towns. It has mountain profiles from around the world, visa information, and tips to help seasonal workers set themselves up for a season."

– Australian-based co-founder Iain Lygo
Lygo and Fuller have worked on this project for a year and are playing the long game. They are giving away access for free this year and plan to commercialize their project in 2023.
Ex-Vail on-Mountain manager Matt Fuller calls it "the work Tinder for the ski industry."
"Ski towns are short staffed and so we created a platform that helps ski businesses find great people. The beauty of our site is that it allows HR staff to browse the database and find someone that they really need."

– Matt Fuller
The SEE YOU NEXT SEASON seasonal worker database ticked over the 400 mark this weekend (currently at 424), and much of the surge is due to workers scrambling for a plan B in the not-so-famous resorts. Employers can access the database for free for 2022, and the co-founders want resorts with reasonable housing options to sign up and grab the employees they need. The database has instructors, groomers, lifties, and hospitality workers who want to spend a season or more in the mountains.
"If the seasonal workers giving up on the big-name resorts don't find options, they will head home and be lost to the ski industry forever. We're encouraging the rookies to get a season under their belt at a more employee-friendly resort, and then try again at the big-name resort next year. They will be able to build relationships over a summer, gain experience, and be much better placed to have their dream season in the 23/24 winter"

– Matt Fuller
One big problem the North American industry faces today is seasonal workers have way more options. Countries are opening up visa opportunities to young workers, and North American ski resorts need to compete with Japanese resorts, European ski areas, southern hemisphere beach resorts, or lifestyle destinations in South East Asia and Central America.
The co-founders are expecting to see the situation get a lot worse very quickly. Resorts are filled with desperate seasonal workers housed in short-term sublets while they look for an affordable permanent bed.
SEE YOU NEXT SEASON also has an employer/employee dating service. "We want to be incredibly helpful to both employees and employers. Plus, we personally still need lifties, bartenders, patrollers, and baristas in our old age," joked Iain.
Co-founders Matt and Iain want to ensure the seasonal worker is well-equipped to make their season a success. Plenty of first-time seasonal workers never make it to opening day because they can't find accommodation or make poor choices. This causes enormous problems for resorts that then need to scramble for replacements. SEE YOU NEXT SEASON helps workers to settle in and make it to closing day.
"When an employee has a great season, they are much more likely to stay for the summer and the following winter. They also encourage their friends to join them for some resort life. This type of advocacy for ski resorts has diminished during covid, and it's making it increasingly hard for businesses to find staff."

– Matt Fuller