Christmas has definitely come early this year at Revelstoke Mountain Resort, BC. They've just surpassed the 5-meter mark for total annual snowfall. If that was in Africa, only a giraffe's head would be above the surface…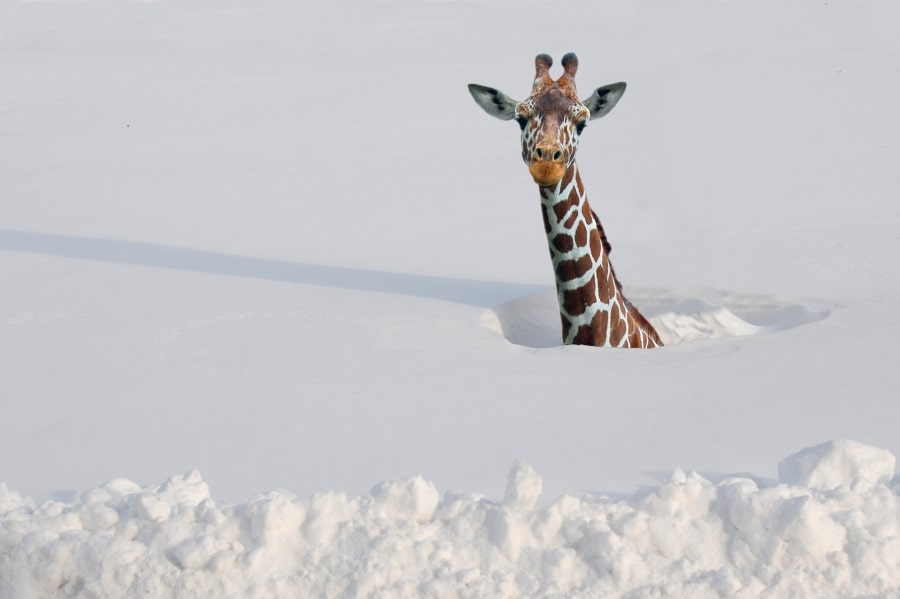 This is the third highest level on record since 2007, and they're currently sitting at 66cm (26″) more than last year at this time. Don't forget, last year was a record year when they ended the season with 1,237cm (487″ or over 40-feet!).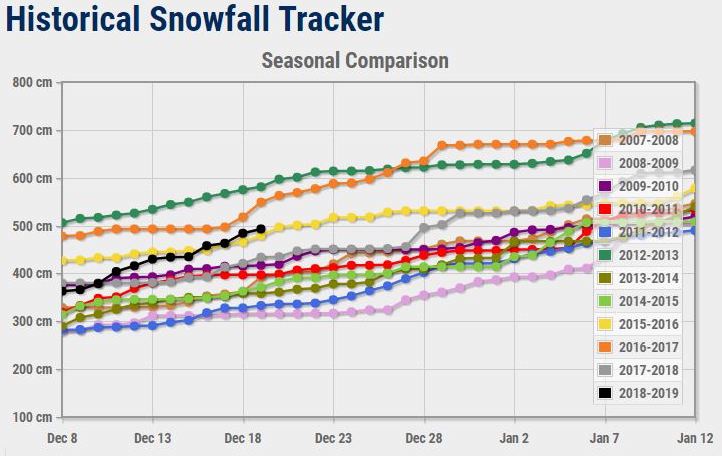 SnowBrains has been there the last 3 weeks (it was only originally a few days, but it's so good we just keep extending our trip) and we've been having so much fun. So many pillows, cliff hucking, deep powder, and did I mention pillows?
Keep an eye on the forecast and conditions here, that snowfall total shows no sign of slowing down…