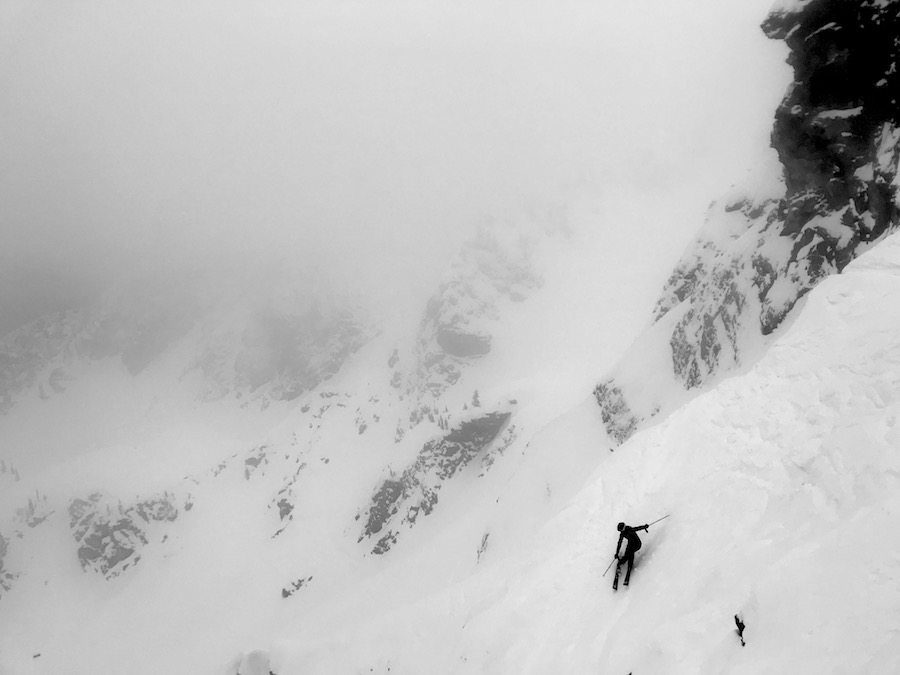 Every time I come to Revelstoke BC, I'm blown away.
Revy has the complex, intense, technical lines.
Revy has endless powder tree skiing.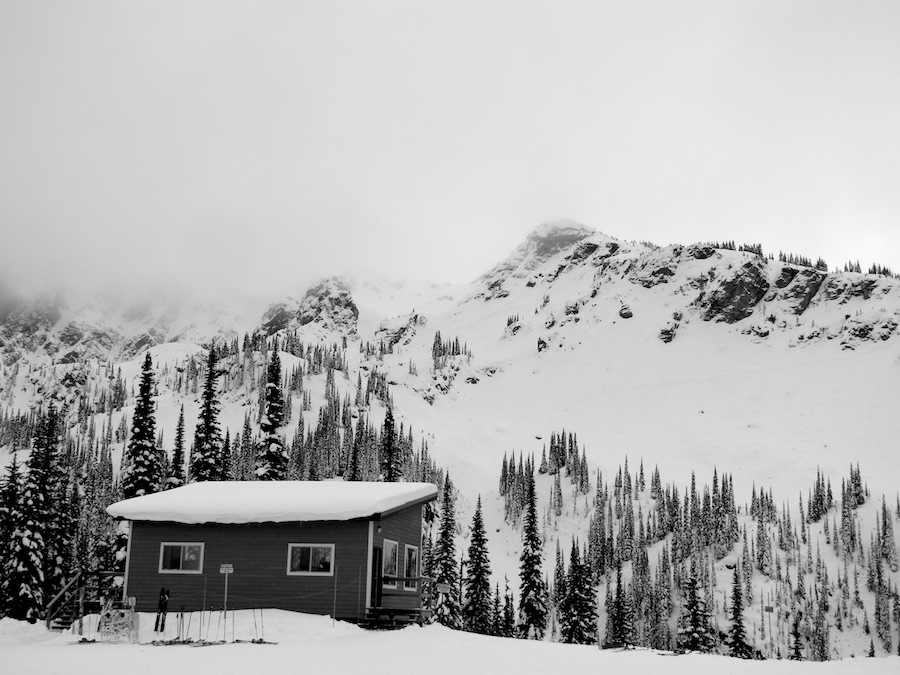 Revy has crazy-fast rolling groomers.
Revy has wide open powder glades.
Revy has the longest vertical drop in North America at 5,620-vertical-feet.
Revy has almost no crowds.
To top it all off, Revy averages over 400″ of snow per year and the snow stays good because this place stays cold…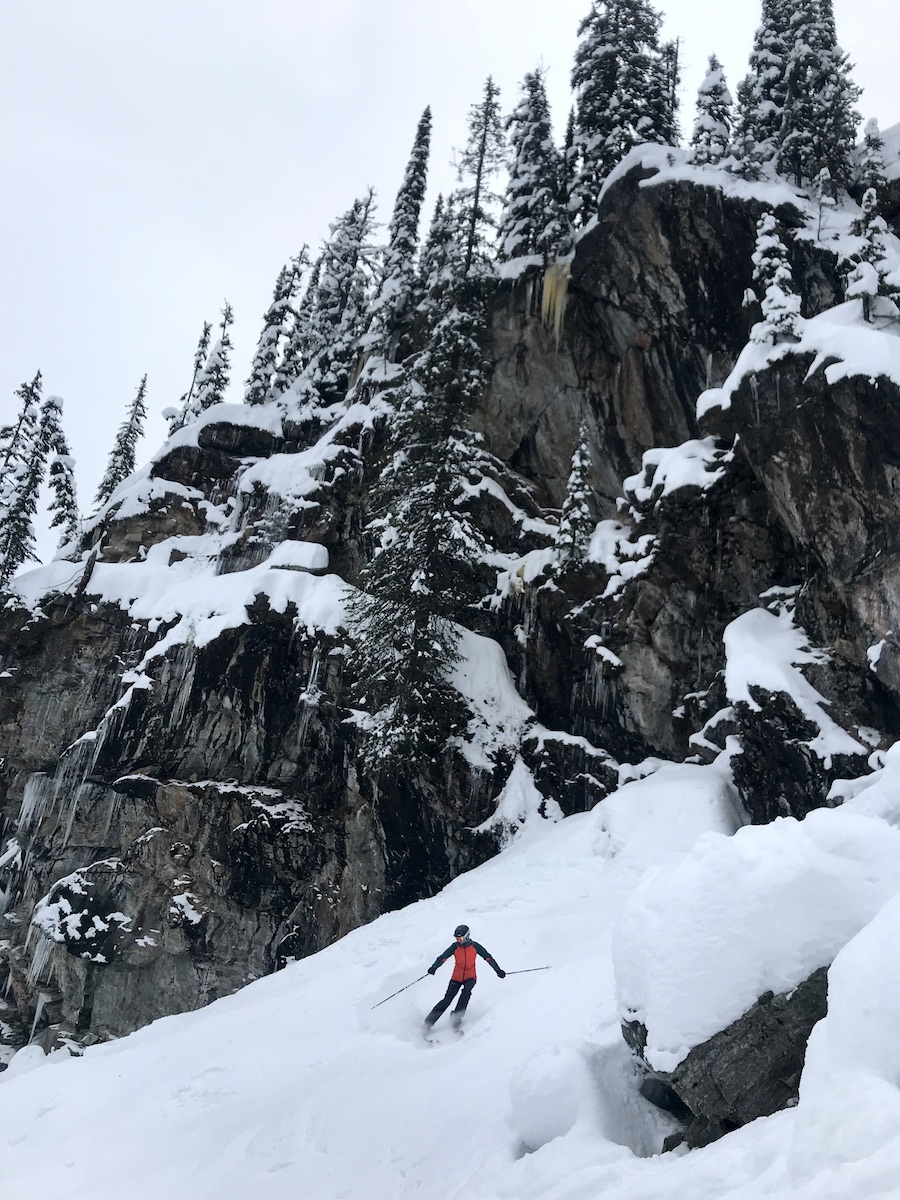 Today, we skied a few mellow laps off The Ripper and The Stoke chairs before running into my buddy Duncan.
Duncan immediately launched us into a hike up Mania and some intense, high energy skiing.
He was charging, hucking, slashing.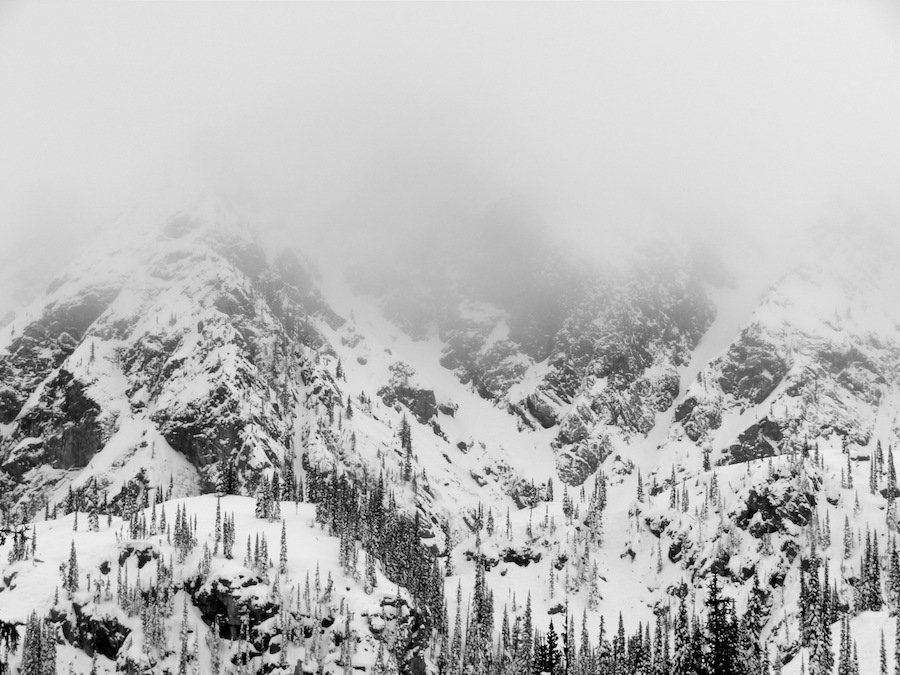 Erica was ripping.
I was just keeping it together…
The snow off-piste is pretty damned good considering it hasn't snowed for a week.
There's a lot of snow in the forecast this week.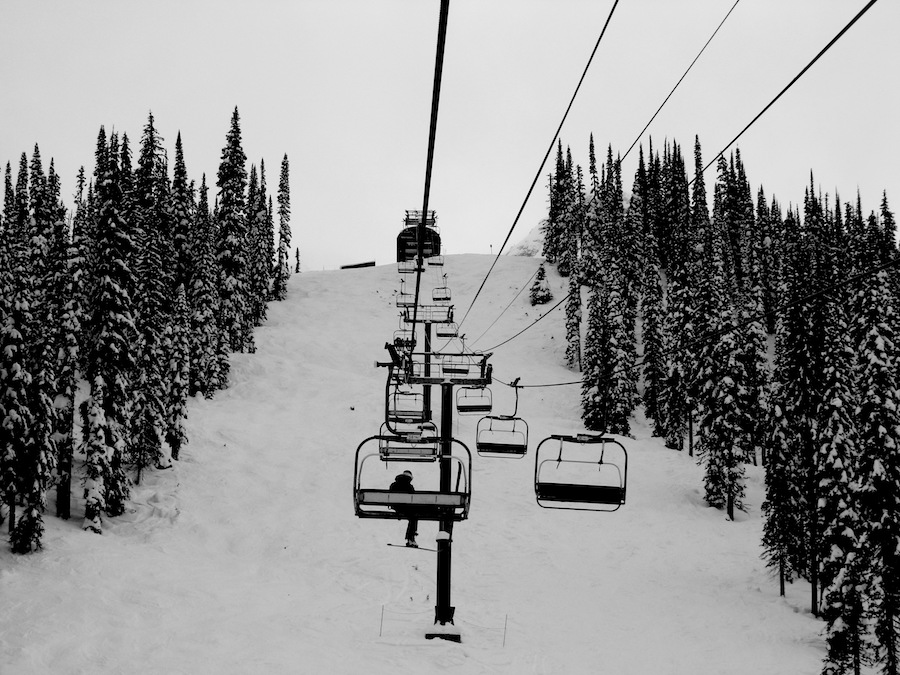 After Mania, we cruised Gracias Ridge for some more dynamic terrain.
At the bottom of the bowl, I looked up in awe as Duncan pointed out incredible lines and told stories of hitting them.
I was intimidated.  
Truly.
This place is impressive.
This place, Revelstoke, will make one helluva rider out of you.
This is the place.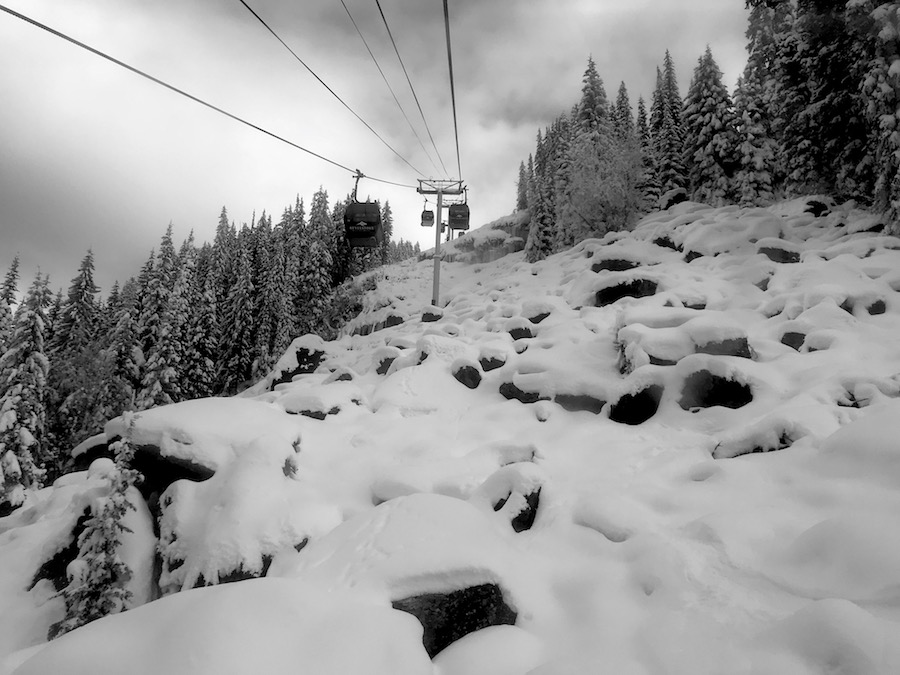 SNOW NUMBERS:
FORECAST:
PHOTOS: