Revelstoke! RMR doesn't need to be described much; every self-respecting ski bum knows it's a got a ton of vertical, isn't overly crowded and is smack-dab in British Columbia's Powder Highway. Right now RMR is also going off with a pile of snow coming in weekly and a healthy snow base hitting 121cms already at mid-mountain at 1,950m as of Dec 12, 2019.
But RMR isn't resting on its laurels. The new Steller chairlift opened up this year giving the lower mountain a more logical connection, taking away some traverses and allowing for more combos. More lift capacity was also added to existing terrain. But RMR still has one superb thing going for it. Terrain, and if you have some backcountry experience and some skins you get a whackload of access.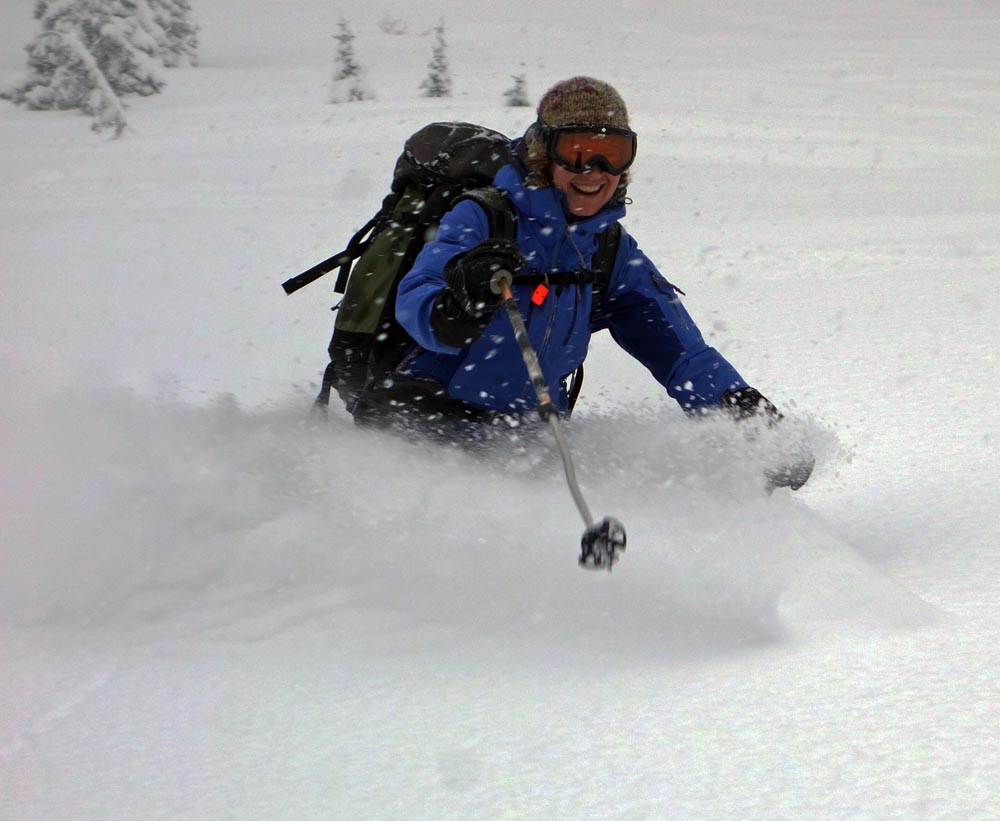 Discounts
The second most important thing for a ski-bum is Deals! If you have to ask the first then are you really a ski-bum?
Get yourself a Passport to the Kootenays discount book. It costs $45. In that book, there are TWO RMR 2 for 1 discount lift tickets. One of those 2 for 1s alone pays for your book. Want more deals? Vanlife it in the RMR parking lot for free; which you're allowed to do for one night.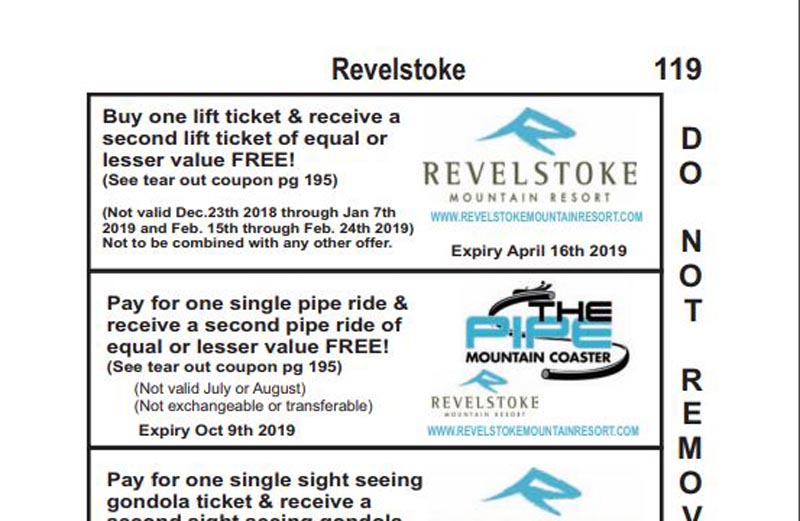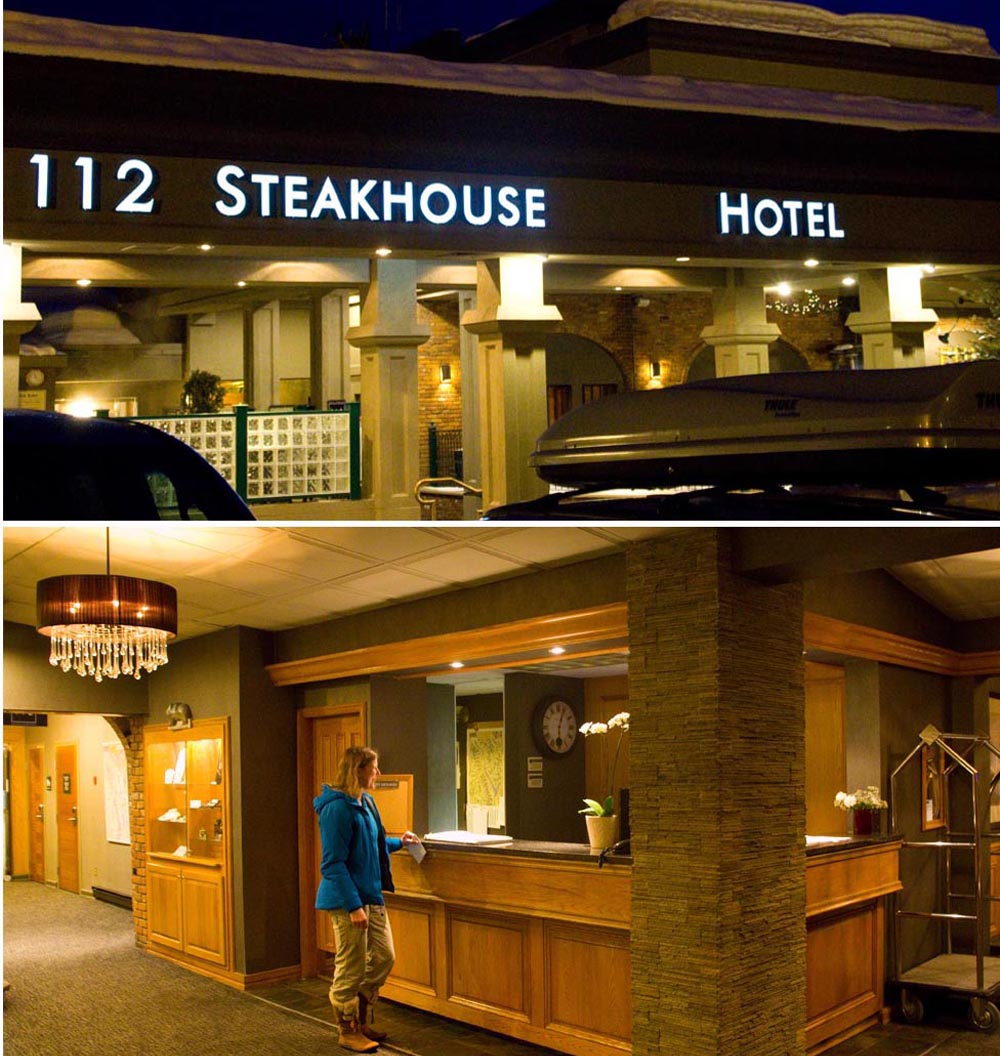 Need some clothing? Forgot your gloves? Need an old cast-away guide's jacket? Or maybe some bright orange toques? Go to the Revelstoke Thrift Store (hours are very intermittent) or check out some of the many clothing stores on Centennial or neighboring streets if that new Bogner is first in your heart.
Want more ideas? Check out this cheapskate's article from the Revelstoke Mountaineer by Bryce Borlick which is especially useful if you move to Revy.
Where to stay
Now if you really were on a budget you wouldn't be buying lift tix or staying under a roof. You'd be skinning for turns every day and living in a van by the (Columbia) river. But most people want to dry out after a hard day shredding triple overhead blower pow. For that, you have two options. Either book a room at the Cube Hotel which will run you approximately $45 per person but comes with breakfast.
Bonus at the Cube is you get free access to the Revelstoke Aquatic Centre and its hot tub. You can also cook and shop for groceries without hopping into a car as the Cube is located right downtown conveniently just a block from that holy grail of shopping – the Revelstoke Thrift Store.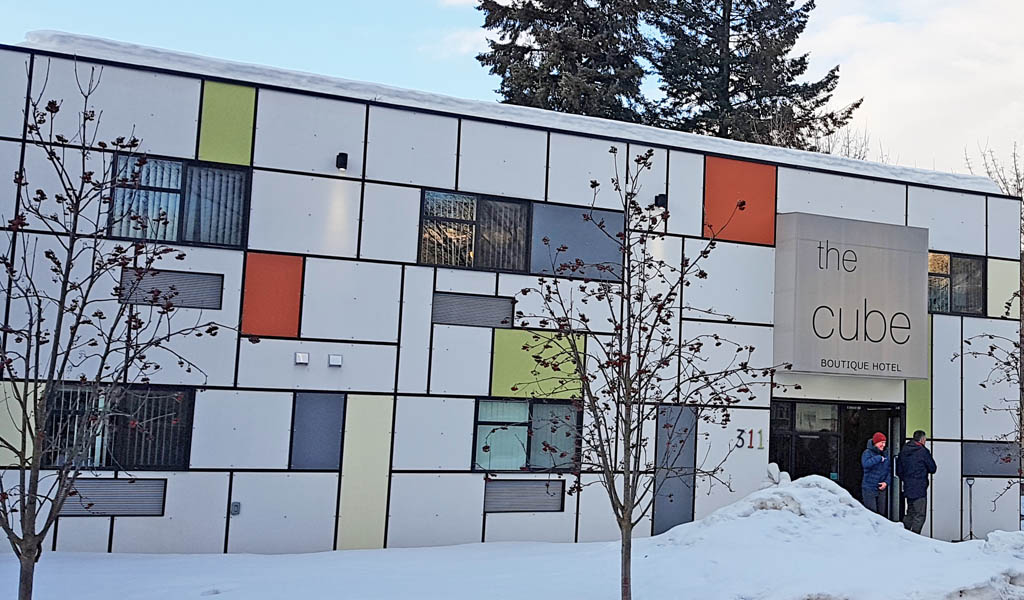 You'll think the next suggestion is nuts but hear me out; it really isn't. I don't just bring the special skill of sniffing out deals to this equation. I have another skill too called math. Get a room at the Sutton Place in Revelstoke right slopeside at RMR. This place is nice! You can take pictures here that'll make your parents proud!
But the math is pretty clear and simple. Pick a midweek. Don't book during crazy busy times (Christmas to New Years obviously). A one-bedroom right now at the Sutton Place sleeps 4 people (two in a bedroom; two in a pullout in the living room) and goes for $215/night. A 2 bedroom right now goes for $ 280 per night. You can't get a coffin-style pod in Whistler for that price! Better yet, you get a kitchen where you can cook and don't even have to poach the hot-tub!