Last June, an Australian-based development company, the Majella Group, announced that they would be buying Maine's Saddleback Ski Area, which has been closed since 2015, promising to make it "the premier ski resort in North America." Last week, however, in an audio clip received by News Center Maine, it appears the company's interest in the resort may have some ulterior motives, reports Powder.com.
"Opening Saddleback resort is not a primary concern for us. The EB-5 program is the reason we are buying Saddleback," says Majella CEO Sebastian Monsour in the audio recording. "The mountain and opening the mountain is something we'd like to achieve, but if we don't, we are not going to lose any sleep with regards to it."
The EB-5 program Monsour references is the US government's Immigrant Investor Program, which provides lawful permanent residence to immigrant investors and their immediate family who invest at least $500,000 into a new commercial enterprise, or, in Saddleback's case, a previously existing troubled business. The program also stipulates the investor must create or maintain 10 full-time jobs in the invested business within two years.
This winter marks Saddleback's third straight season not opening for business, after the failure to raise $3 million in funding for a new chairlift pushed their closure in 2015.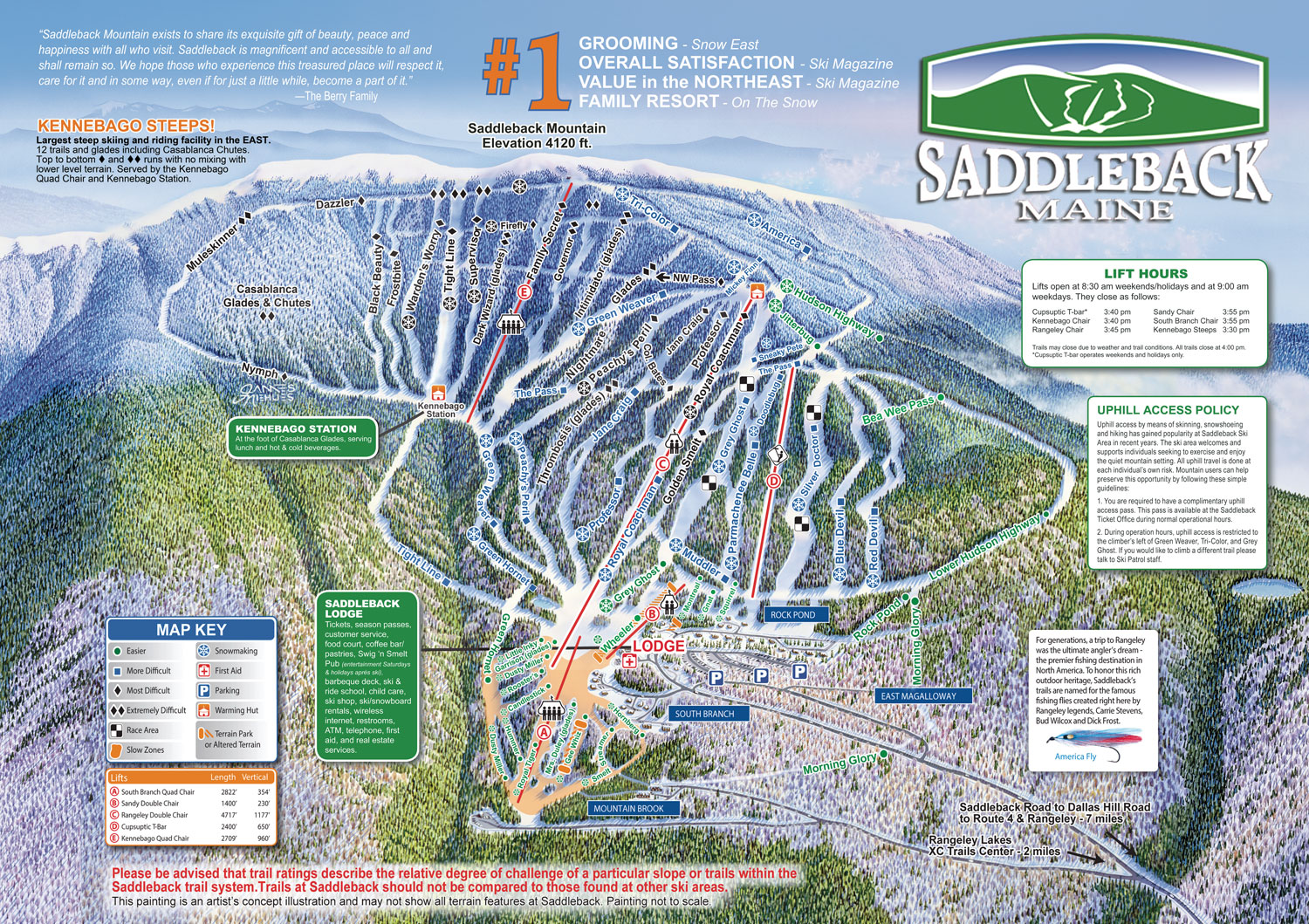 While Monsour has come forward and denied these accusations, claiming the alleged audio recording was taken out of the context of a larger group discussion with his company, the damage has been done, leaving a bad taste in the mouths of many Rangeley locals and Saddleback supporters.
It's now eight months after the initial deal was made and the official sale has yet to be finalized. Monsour is reportedly low on funds, and still working to secure the proper investments to buy the ski area, leaving an uncertain path for the future of the ski area, which has been closed since 2015.