No snow? How about sand? Sandboarding is taking over Cape Town, South Africa as the city's next great extreme sport.
It almost never snows in Cape Town, but that isn't stopping adventurers from riding the local mountains. And by mountains, I mean sand dunes, huge, white, sand dunes.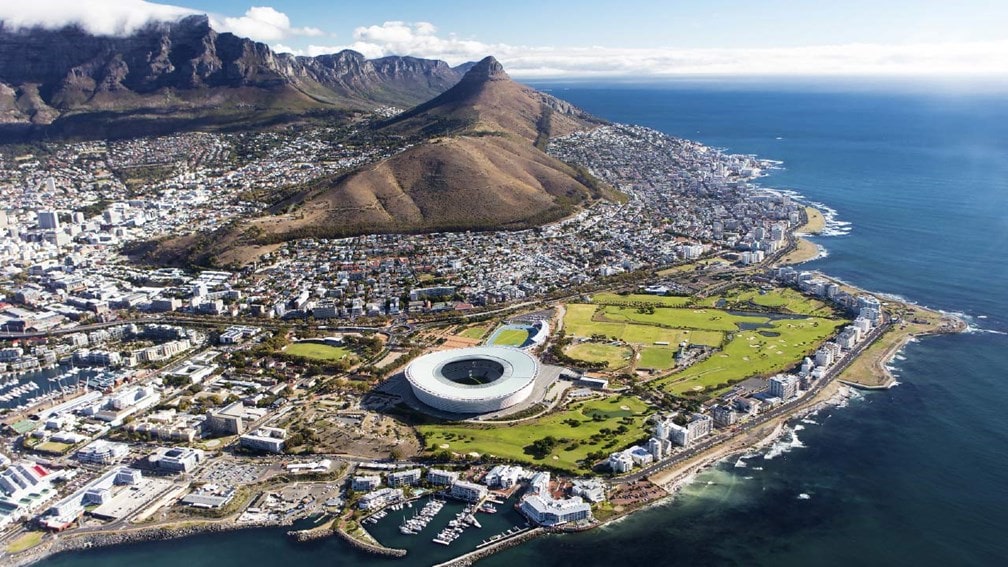 Cape Town, South Africa is located on he southern most tip of Africa where the Indian and Atlantic oceans collide. I've never been to the city, but when I think of Cape Town, I think of surfing, great white shark diving, and Table Mountain. While sandboarding isn't new to Cape Town, it certainly has become more popular over the years, especially in a city where there are no ski resorts and snow is extremely uncommon.
Sandboarding is a combination of surfing and snowboarding. To get started, you need a sand dune that is steep enough to pick up some momentum. Equipment wise, a snowboard modified for the sand or even just a large skateboard deck looking board will suffice.
There are a few notable locations in and around Cape Town that offers tours, and all you have to do is show up and be ready for an epic day on the dunes. The most famous and commonly used dunes are Atlantis Dune, a 35-meter (115 ft) dune on the west coast, and Betty's Bay Dune, a 250-meter (820 ft) dune on the east coast.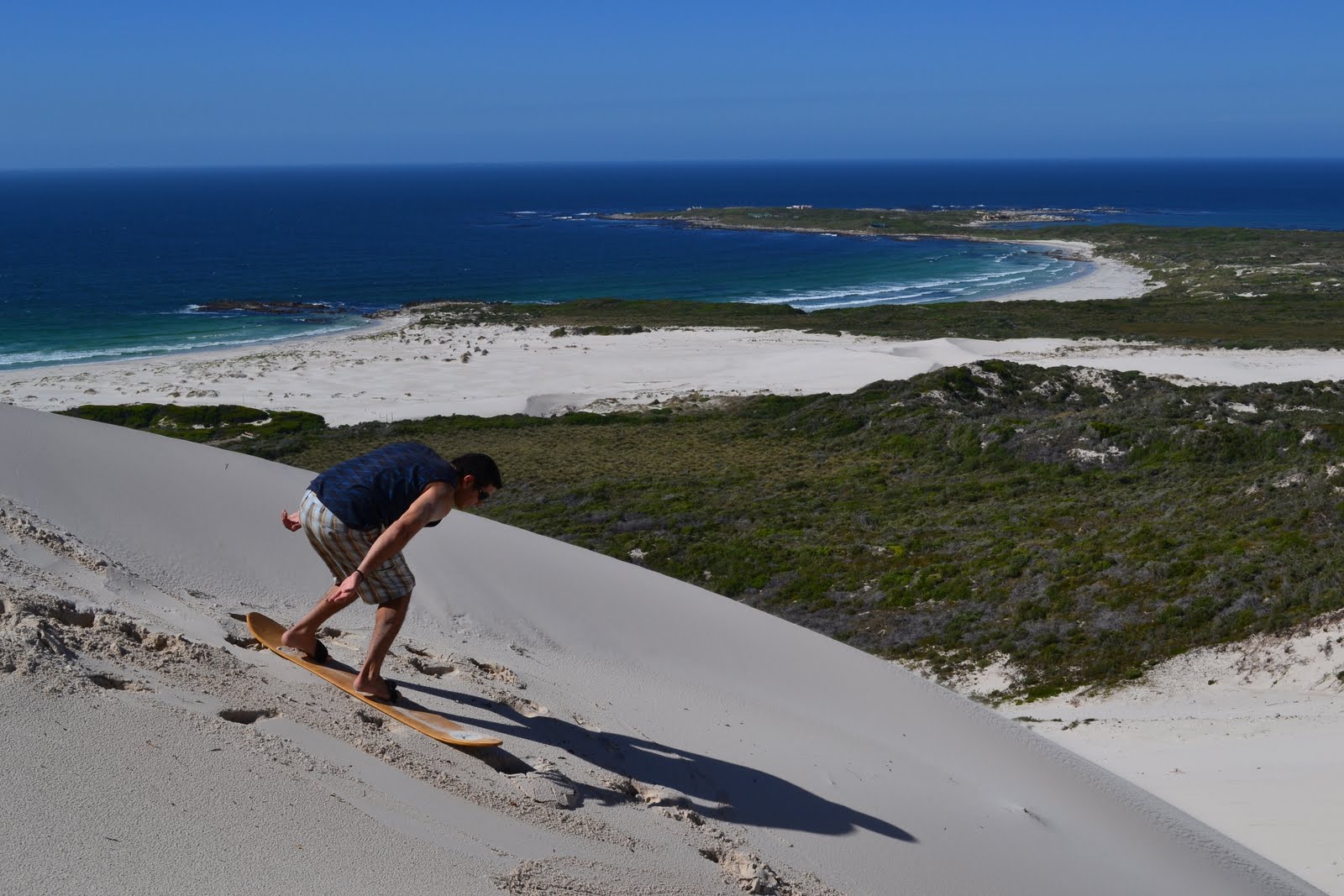 I've been lucky enough to try sandboarding once in my life so far. I was in Huacachina, Peru, a small oasis in Southwestern Peru near the town of Ica. The oasis village is surrounded by giant sand dunes and we took dune buggy's deep into the dunes to ride large snowboard shaped boards without bindings. It's definitely harder than it looks, even for an experienced snowboarder such as myself, but I'll never forget my experience out there.
Notable Sandboarding companies operating in Cape Town: