According to the National Oceanic and Atmospheric Association's 2020 climate report, the combined land and ocean temperature has increased at an average rate of 0.13 degrees Fahrenheit (0.08 degrees Celsius) per decade since 1880, however, the average rate of increase since 1981 (0.18°C / 0.32°F) has been more than twice that rate.
While a warming climate unbelievably remains a hotly debated topic, 98 percent of actively publishing climate scientists support the consensus on anthropogenic—human-caused—climate change. As outdoor adventurers, we are witness to drastic changes in climate first-hand. We have an obligation to not only be aware of this but to act as stewards and champions of the natural environment, our playground, in whatever way that we can. One way is to seek out companies that offer products and practices—from manufacturing to distribution, to product design—that sustain and give back to the planet, while never compromising on the quality and tech that our high-stakes play demands.
Scarpa is this kind of company and has been since its inception in 1938 as a family-owned and operated business, using locally sourced materials and producers in its quality footwear. Earlier this year Scarpa introduced its Green Manifesto and is on course to receive B Corp certification, which recognizes businesses that "meet the highest standards of verified social and environmental performance, public transparency, and legal accountability to balance profit and purpose," by February 2022. 
The Manifesto 
Scarpa is driven by a goal to improve the environmental and social responsibility profile of everything they do, throughout the lifecycle of a product, from new materials to recycling. While recognizing that no footwear can be 100 percent carbon-neutral, a sustainable approach has been a part of Scarpa's history, since the beginning, and is now a manifesto driving the company forward.
S
ustainability 
Scarpa's path to sustainable innovation is concrete, has quantifiable targets, and uses the world's most robust assessment standards as a benchmark to all its operations. 
C
are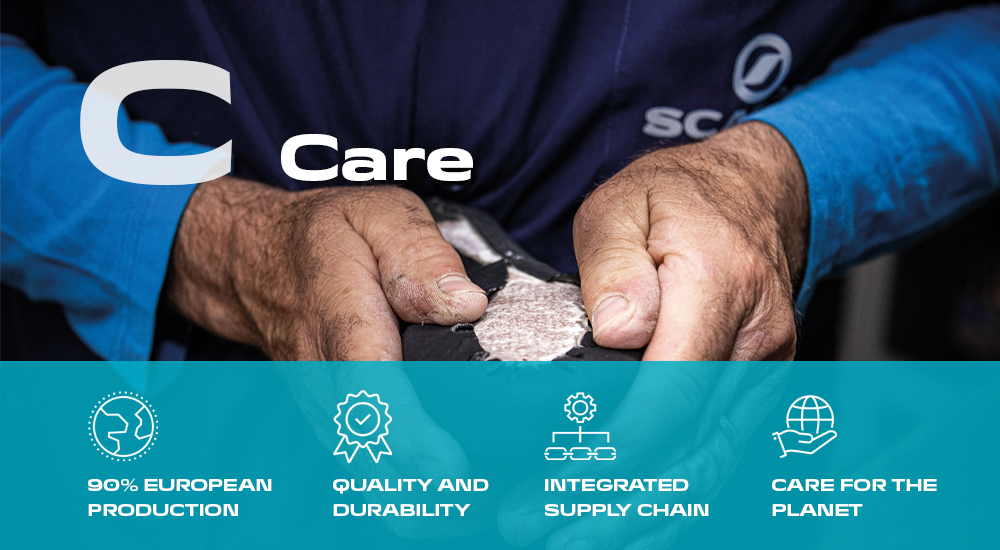 Care and attention are at the core of every SCARPA product, in order to achieve maximum quality, and durability – care for people, care for the product, and care for the planet. 
A
ir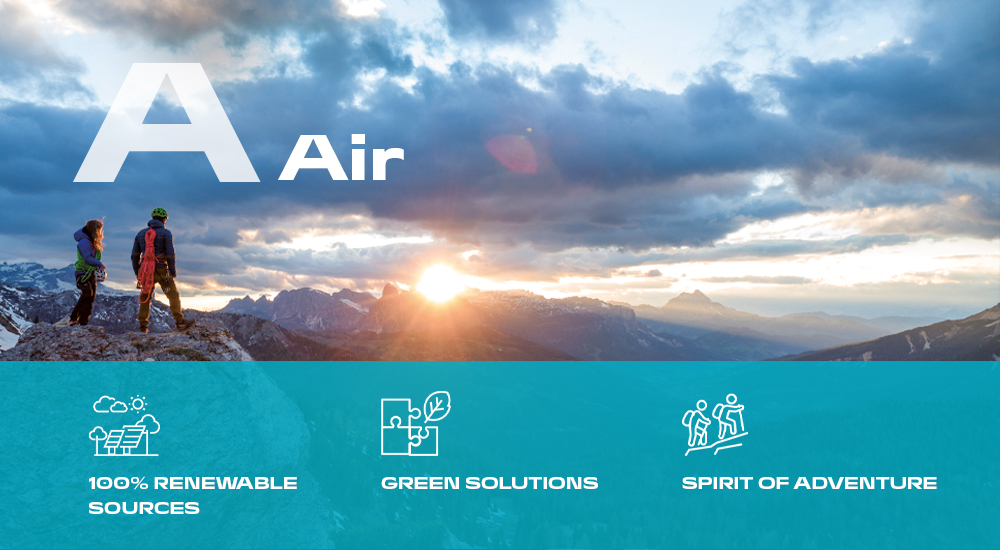 Air and freedom are basic human needs. We are animals who have evolved over millions of years, interdependent with nature. Our true nature is to be outside. Scarpa's vocation is the outdoors, the open air, a relaxed lifestyle that prefers the slow-paced feel of a walk, the effort of an ascent, and the enjoyment of contemplating the natural landscape.
R
espect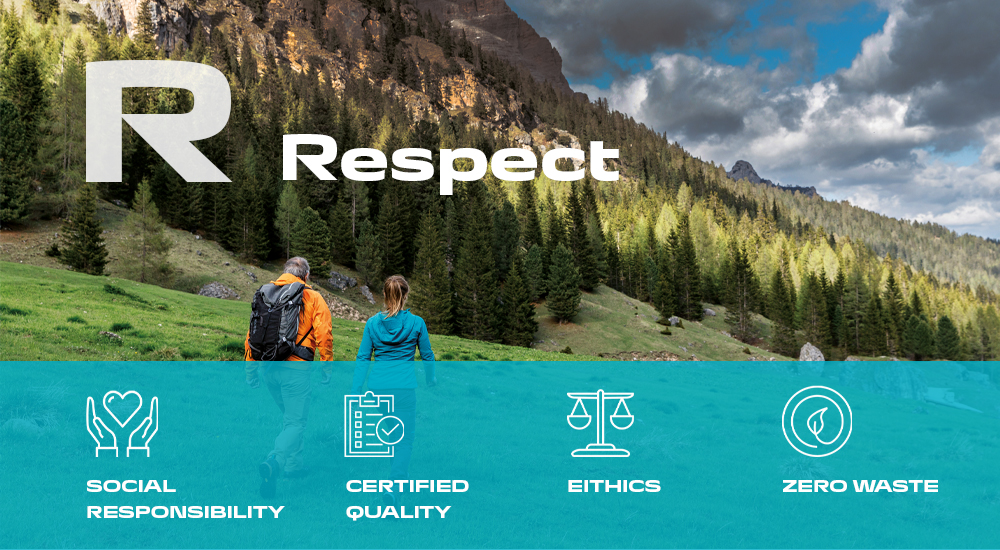 For Scarpa, respect is the highest form of devotion and recognition. It is the very foundation of coexistence and encompasses not only relationships between human beings, but also between human beings and the natural environment. Treat others the way you want to be treated. When we abide by this golden rule in all aspects of life, everything improves.
P
erformance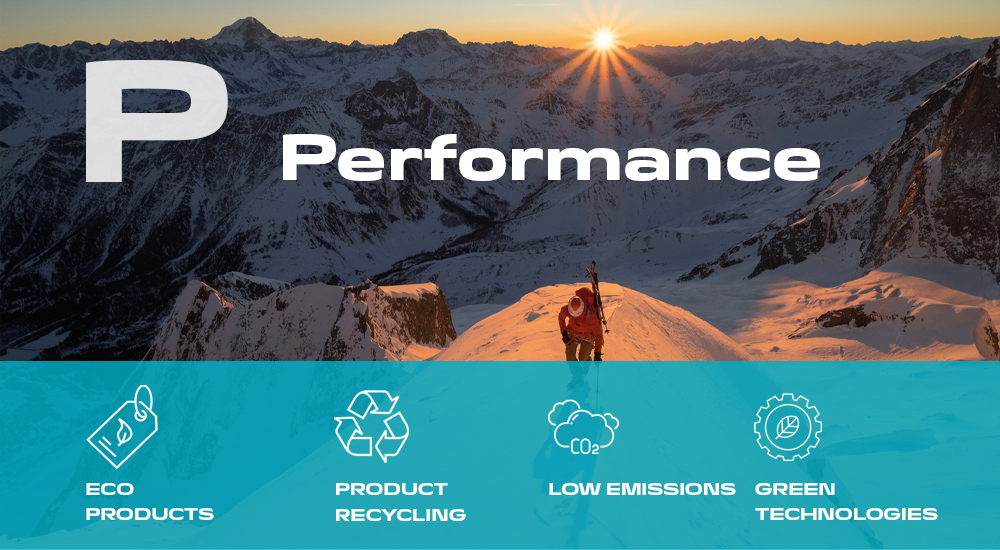 Scarpa is a technical company, at the cutting edge of technology since its inception. Its passion is to make the highest-performing products that are as sustainable as possible. This idea of performance extends beyond the performance of each product to encompass a philosophy about always being the best version of oneself, at each moment, and in every setting.
A
uthentic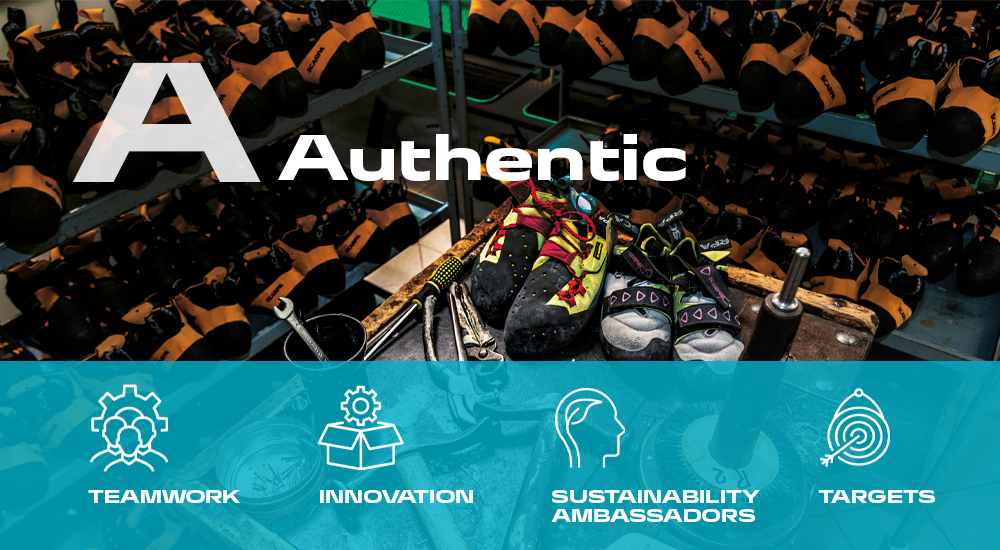 Scarpa is as you see it, authentic, with no filters. Its history speaks volumes – the company has grown year after year through innovative ideas, and goals. No aim is too high when the strength that moves you is authentic and deeply rooted.
The Straight – Eco – Goods
We live in an era of green-washing. Any company can claim social and environmental sustainability, but what are the straight goods? What kind of actions does Scarpa engage in in order to fulfill its Green Manifesto?
In the spirit of authenticity, Scarpa is on track to becoming a B Corp certified company by February 2022. Ninety percent of the manufacturing materials used are created in Europe, under the highest regulatory criteria, and sixty percent of production is carried out entirely in Italy, while one hundred percent of its mountaineering range is produced in the Asolo factory, adjacent to the Scarpa's headquarters and warehouse, minimizing logistic movements. Both Scarpa headquarters in Asolo, Italy, and its North American headquarters in Boulder, Colorado are completely powered by green energy. The photovoltaic systems installed on the company's buildings produce approximately 400,000 kWh of energy, the equivalent of saving 320 tons of C02 emissions per year. Scarpa has sixteen sustainability experts spread out over every department of the company, who are available to staff seeking information, and advice on sustainability practices.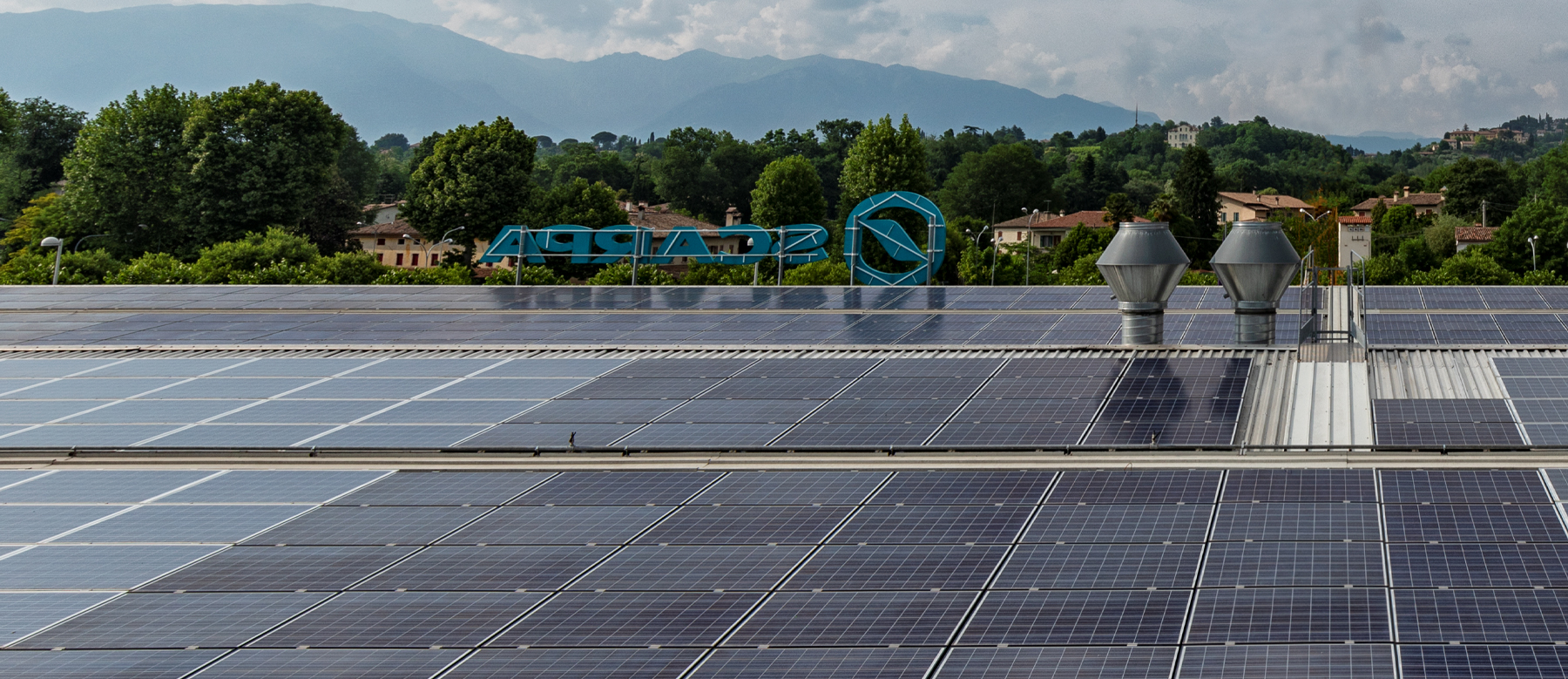 A true mark of sustainability at Scarpa is in its eco-friendly product design, which carries through to all  its product offerings. The company offers thirty-four planet-friendly products, approximately 21 percent of its footwear.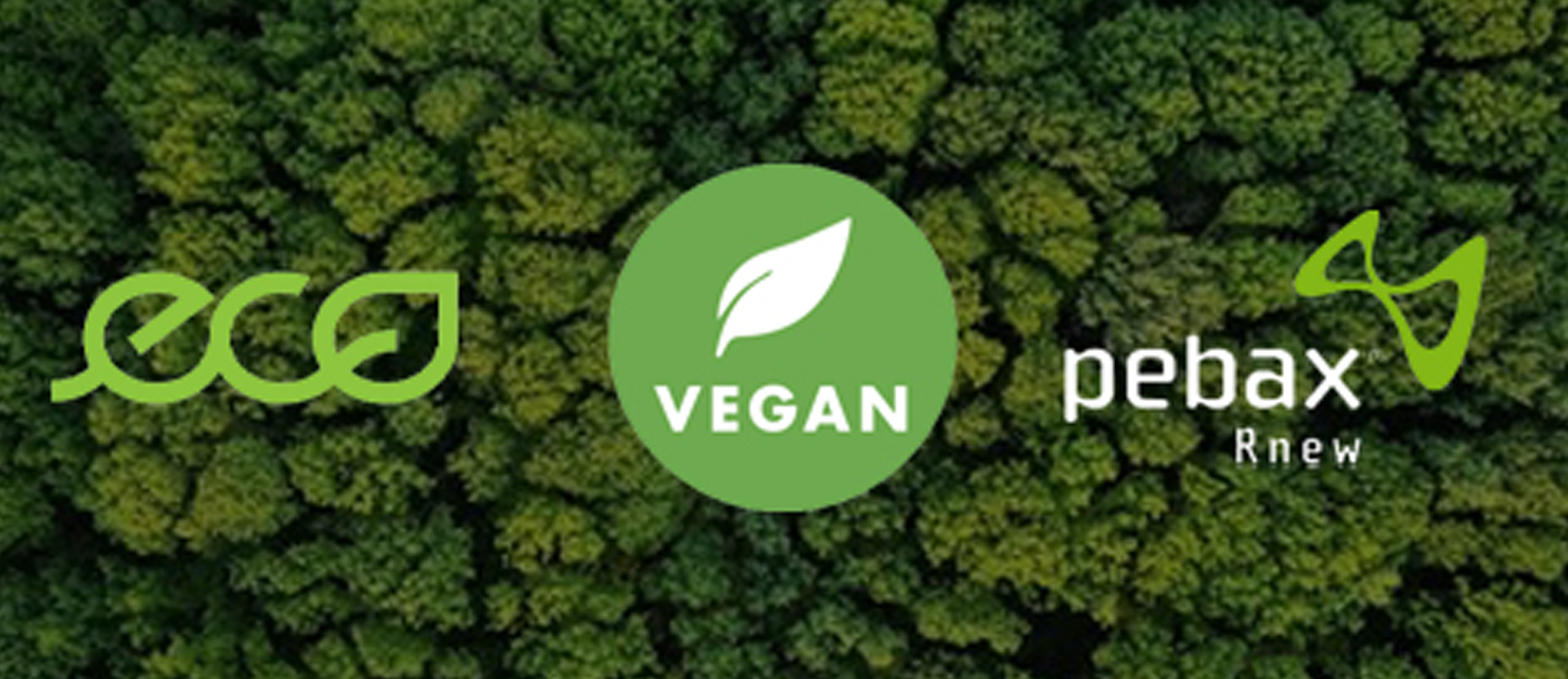 Planet-friendly Ski Boots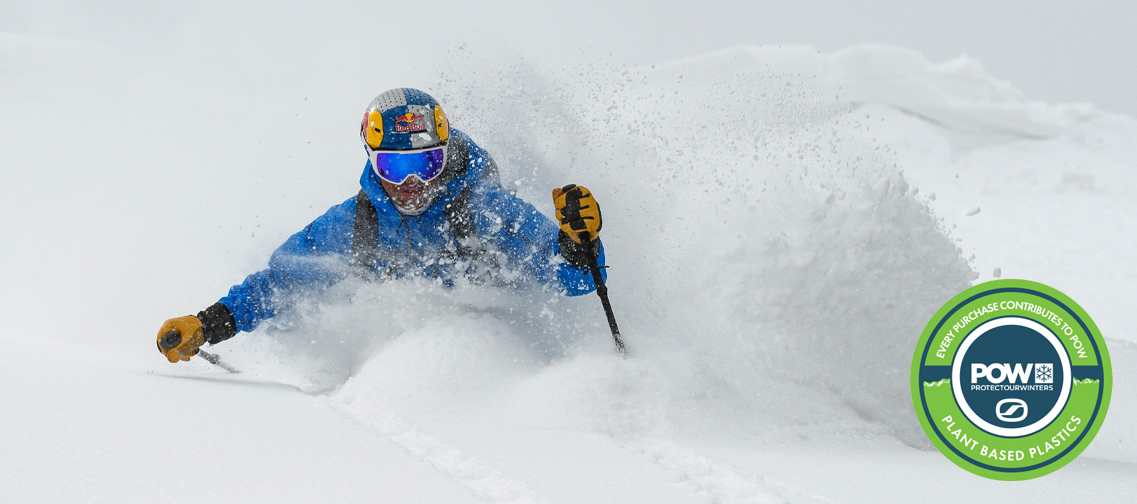 For every pair of planet-friendly ski boots Scarpa ships between July 1, 2021, and February 28, 2022, Scarpa North America will donate $1 to Protect Our Winters. Scarpa's planet-friendly ski boots include the updated Maestrale & Gea and the Maestrale RS and Gea RS as well as the T1, T2 Eco, and T2 Eco Women's Boots.
MAESTRALE & GEA

Scarpa's Maestrale, and women's Gea, are the company's gold-standard touring boots that have redefined the AT category in design, and functionality. The Maestrale and Gea ultize Pebax Renew – a sustainable, plant-based material made from non-GMO, non edible castor oil – in both the Lambda Frame shell and Thor cuff – while still providing high torsional rigidity, air ventilation, and 60-degree range of motion. Retailing for $700 USD, the Maestrale and Gea are high-performing, comfortable alpine touring boots for all types of winter adventures.
MAESTRALE RS 7 & GEA RS
Scarpa has designed its bestselling backcountry ski boots—the Maestrale RS, and women's Gea RS—with the best that is available in green technology, again with no compromise in performance. The boots are extremely lightweight, while equally strong against the forward motion of the skier, the perfect blend of performance and backcountry functionality. The Maestrale RS & & Gea RS utilize bi-infection carbon-infused Grilamid® Lambda Frame shells to add power and rigidity without adding weight. Thor cuffs, constructed of Grilamid Bio, a planet-friendly, renewable resource which increases torsional rigidity, while also providing a 60-degree range of motion for long, efficient strides.
Scarpa believes in its purpose and principles, that in addition to making the best products possible, it is their responsibility to operate in a sustainable and ethical manner.