Brought to you by Visit Idaho and Ski Idaho
Report from Tuesday, February 23, 2021
Schweitzer showed a different face today.
Windows of sunshine and consistent visibility revealed just how big 2,900 acres are—and gorgeous!
It turns out there's a big, beautiful lake hiding at the bottom of the valley that I couldn't see through the ice fog yesterday.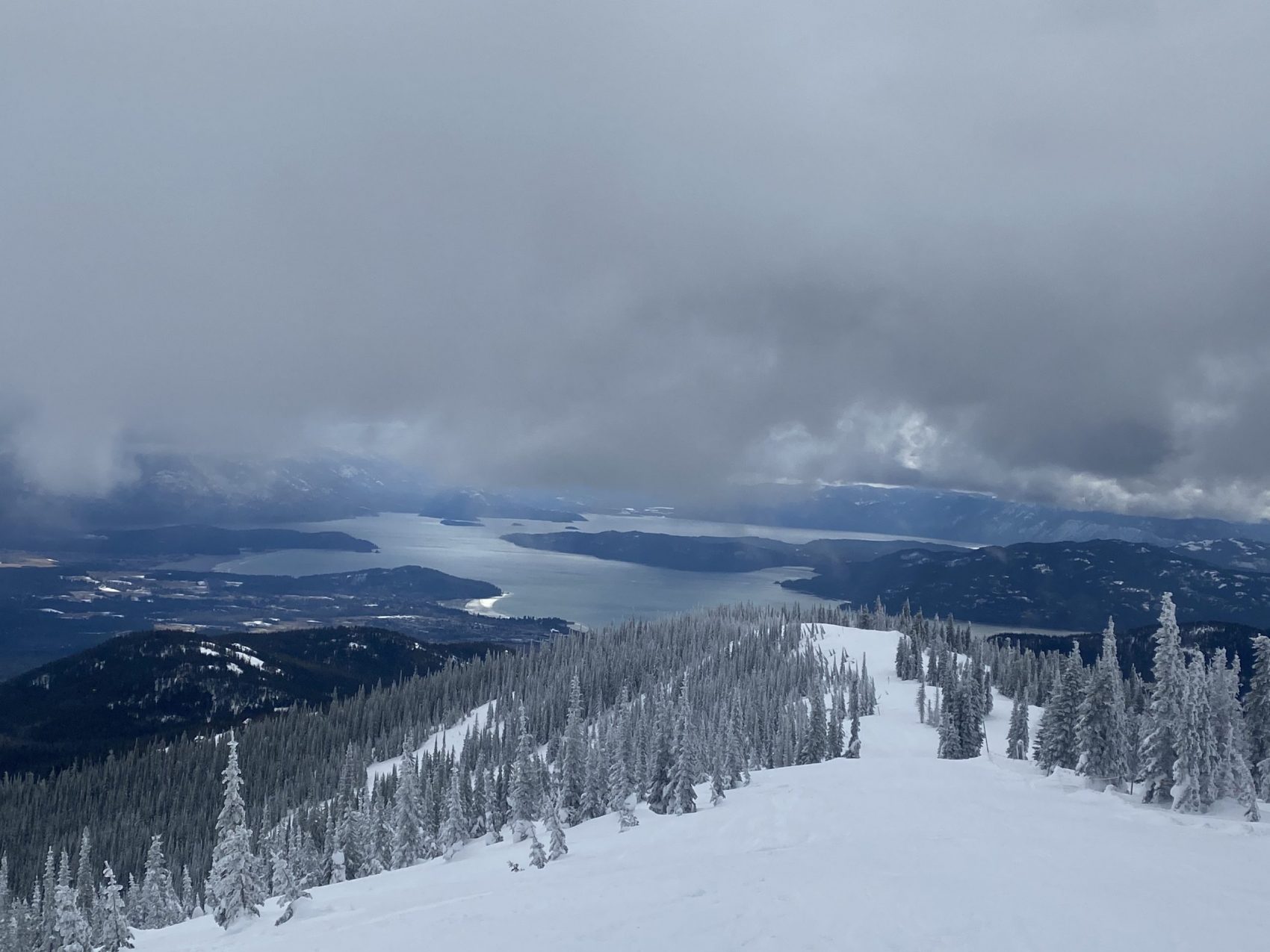 Schweitzer reported another inch of new snow from overnight and, combined with the grandiose views, made for some FINE skiing this morning.
"Mother Nature couldn't figure out what she wanted to happen today but one thing was for sure – the skiing was awesome! Great conditions off all lifts today with smooth new snow to carve. We picked up an inch today and have sunshine in the forecast for tomorrow before snow rolls back in on Thursday. If powder hunting is your thing, tomorrow may just be your day!" – Schweitzer Mountain Report from Tuesday, February 23.
At 10, I took Basin Express up to the Lakeview Triple, and by ten-twenty-something, in the morning, I got first tracks down a long, flowy untracked gully of the South Ridge, which shot me all the way to the base area.
A few inches of that Pacific powder down a totally fresh run between big, rainforest-like pine trees is a lovely way to start the day, if you ask me.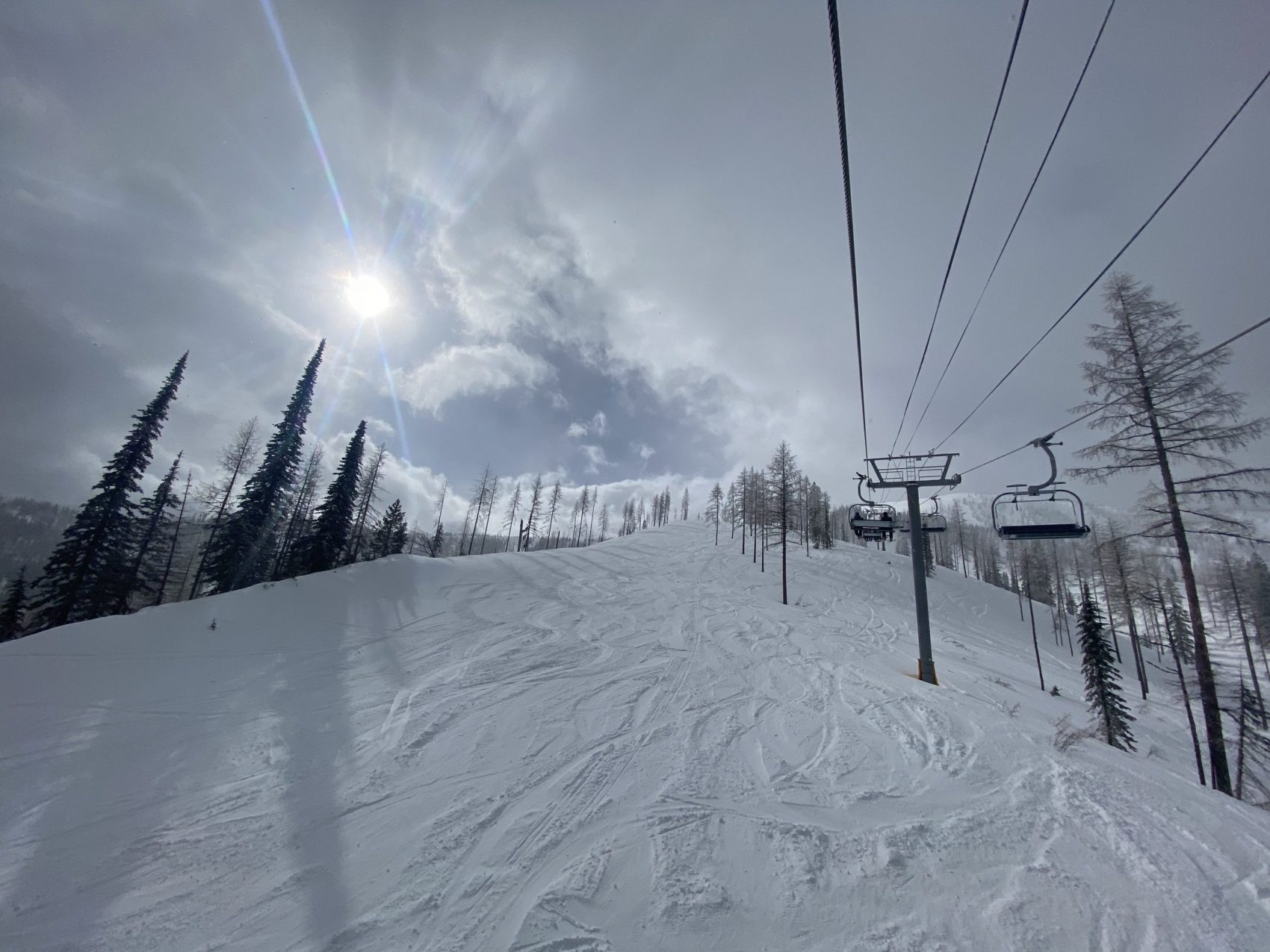 The snow was fast and surfy, and there were lots of snowed-over trees and pillows to jump off of while keeping your speed down the gully.
The best part, though? The views.
Every so often, I'd catch glimpses of the rich, blue lake at the bottom of the valley through the trees or when I was stopped in an open bowl.
The lake, combined with giant, towering old-growth forest trees draped in bright green moss, made this mountain feel like a mountainous rainforest on ice.
After the speed-gully lap, I took up the Great Escape Quad and sent it large off a cornice-drop facing into Outback Bowl.
I did a couple more laps in Outback Bowl down some runs named Australia and Siberia and sent a little cliff-pop adjacent to the Cedar Park liftline.
Today was kind of like that one Bob Marley song:
"Sun is shining. Weather is sweet, yeah. Make you wanna move your dancing feet, yeah."
The cherry on the cake this morning was my last lap back to the hotel down a wide-open, people-less bowl with perfect views of the lake, all in time for 12 pm checkout.
Tomorrow, we take on Silver Mountain in Kellogg, Idaho…
Snow Numbers

Trail Map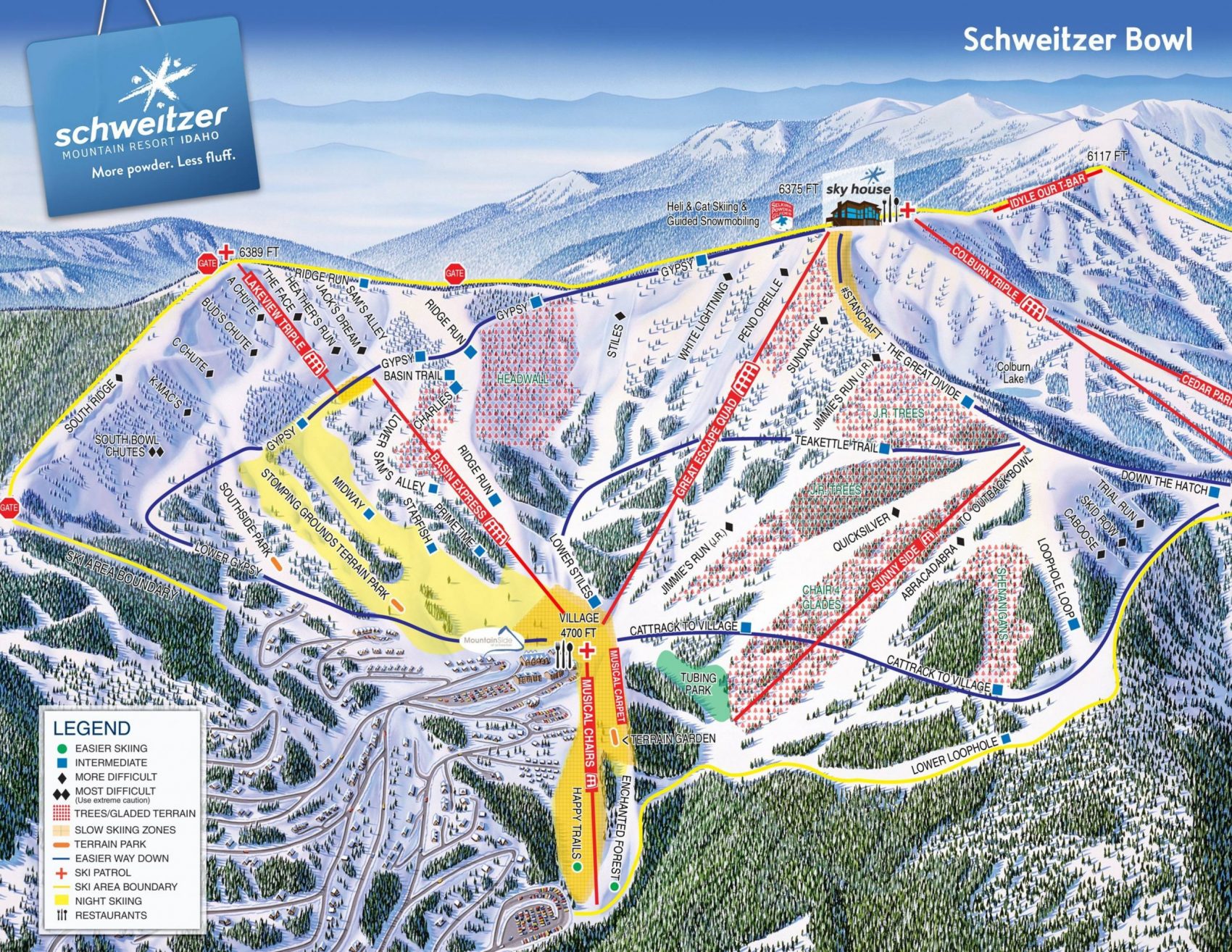 Forecast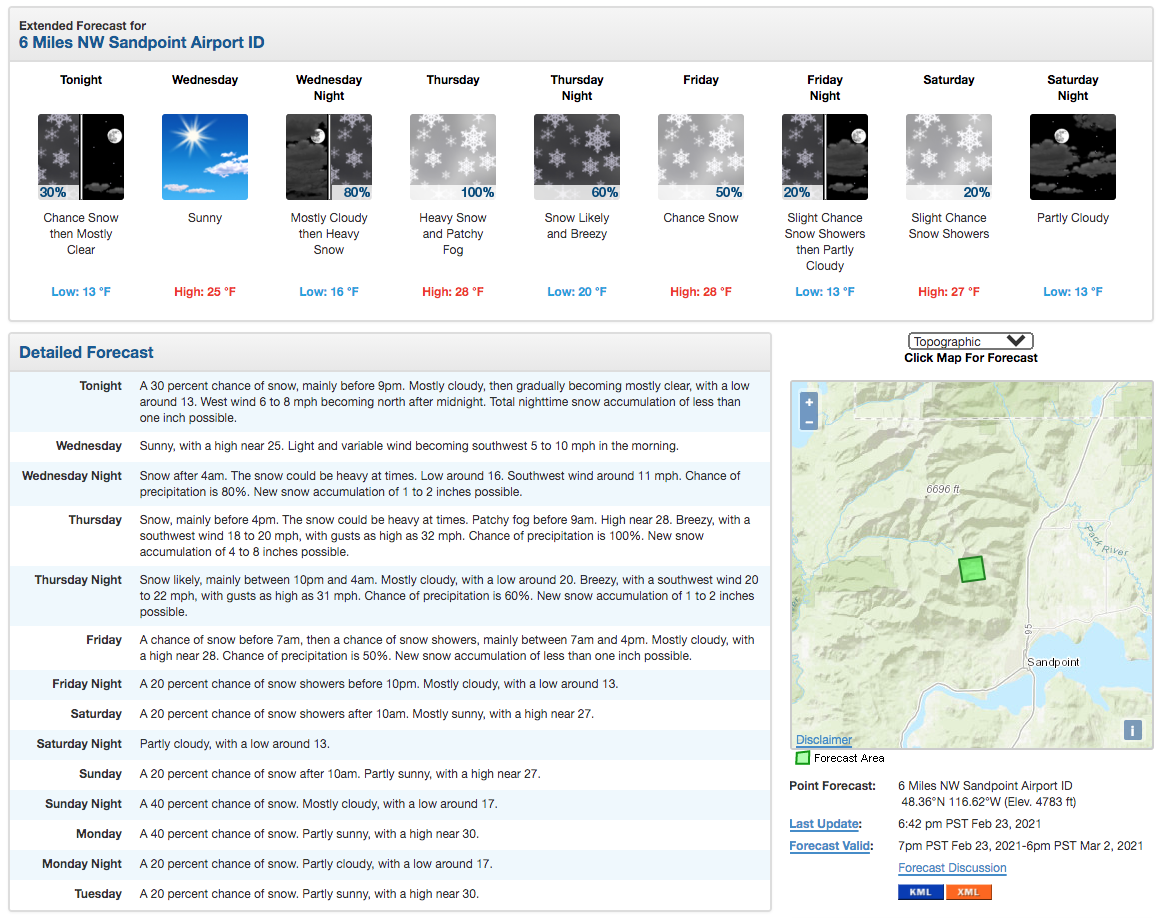 Photos